I got my craft on this week for the first time in quite awhile. I could think of nothing better to make than an easy and inexpensive DIY flower crown for my Evie girl.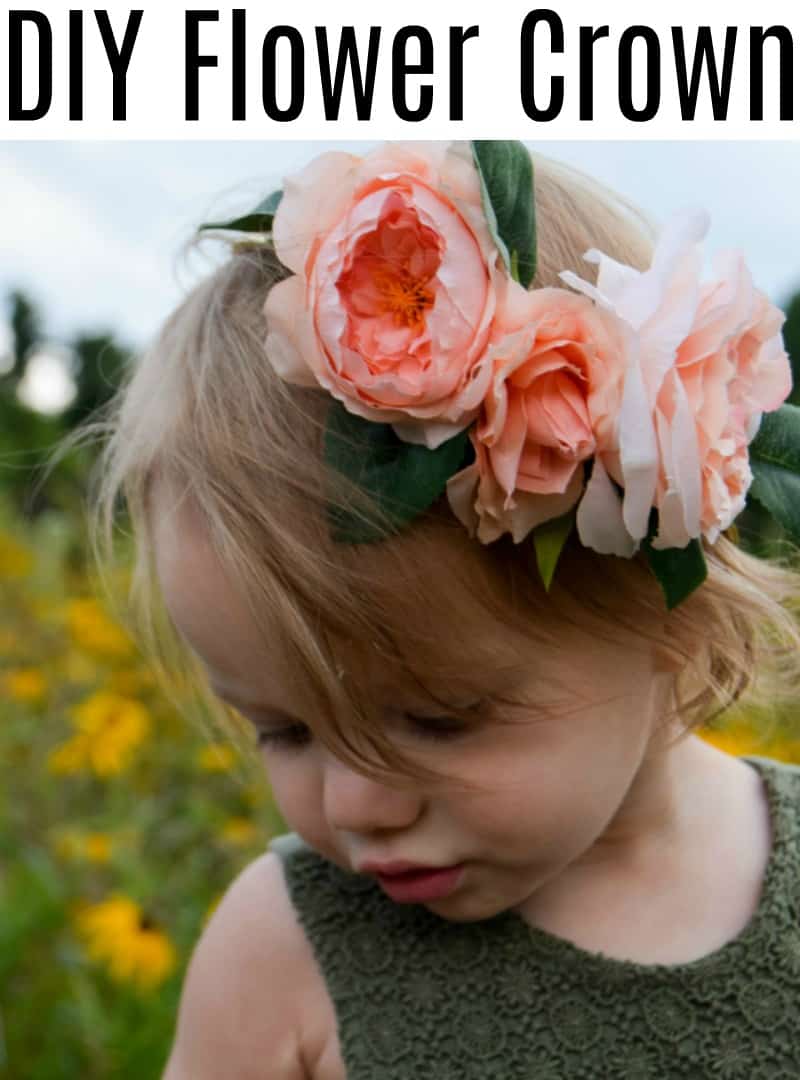 It's been a minute since I DIYd anything. And, I have to say, it felt pretty good 🙂
I've been wanting to get updated family pictures taken. The last ones were from a little less than 2 years ago when miss Evie girl was in my belly and I was still able to suck in a bit so I didn't look pregnant. #momlife
Life keeps getting in the way and it just hasn't happened yet. But, I figured I could put my super-amateur-slightly-better-than-an-iphone photography skills to work and get pictures of the sweetest girl. You guys, I can't deal with how stinkin' cute she is. And her little temper tantrums. And big, bright, beautiful eyes.
Ok, back to the flower crown.
I don't have a good reason for choosing to make the flower crown for her for pictures except that it's pretty, she's pretty, and the girl has some crazy hair. She looks like Einstein every morning when she wakes up.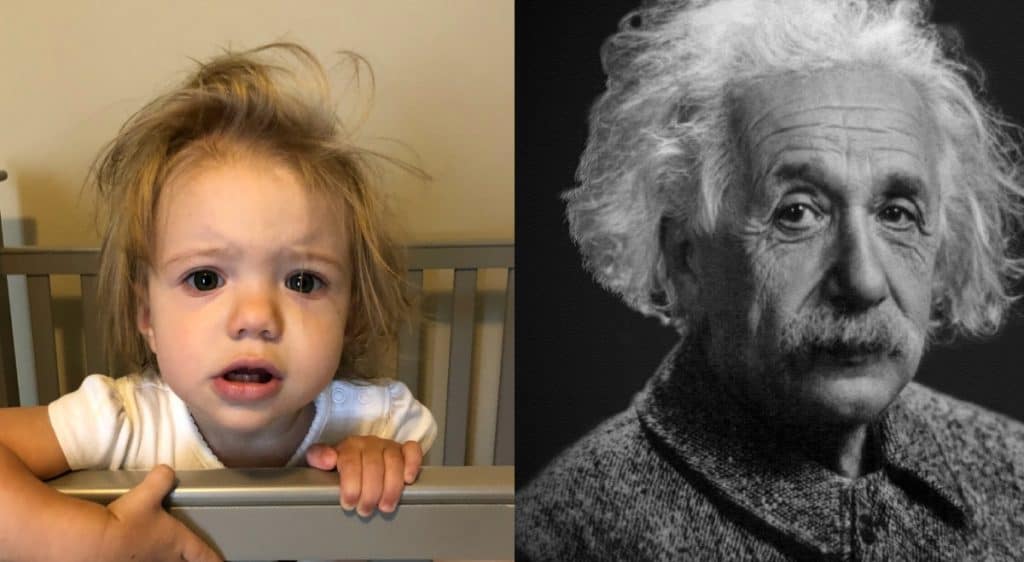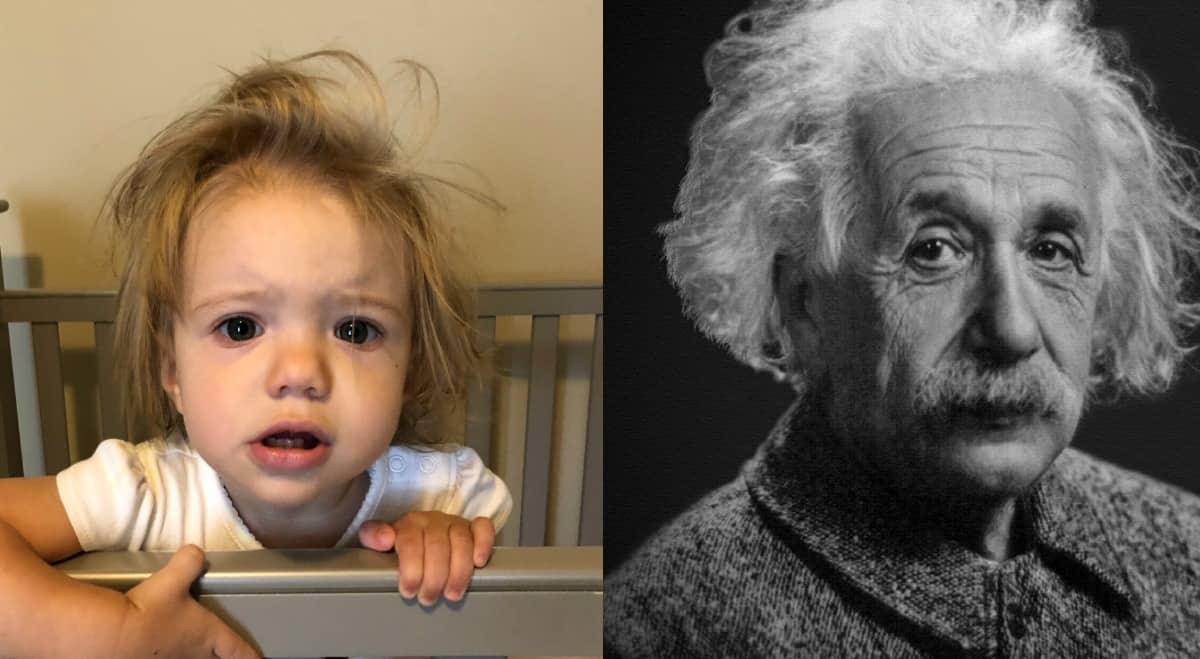 I mean, I see similarities.
DIY Flower Crown Supplies:
*Affiliate links may be used. Please see my full disclosure policy for more details*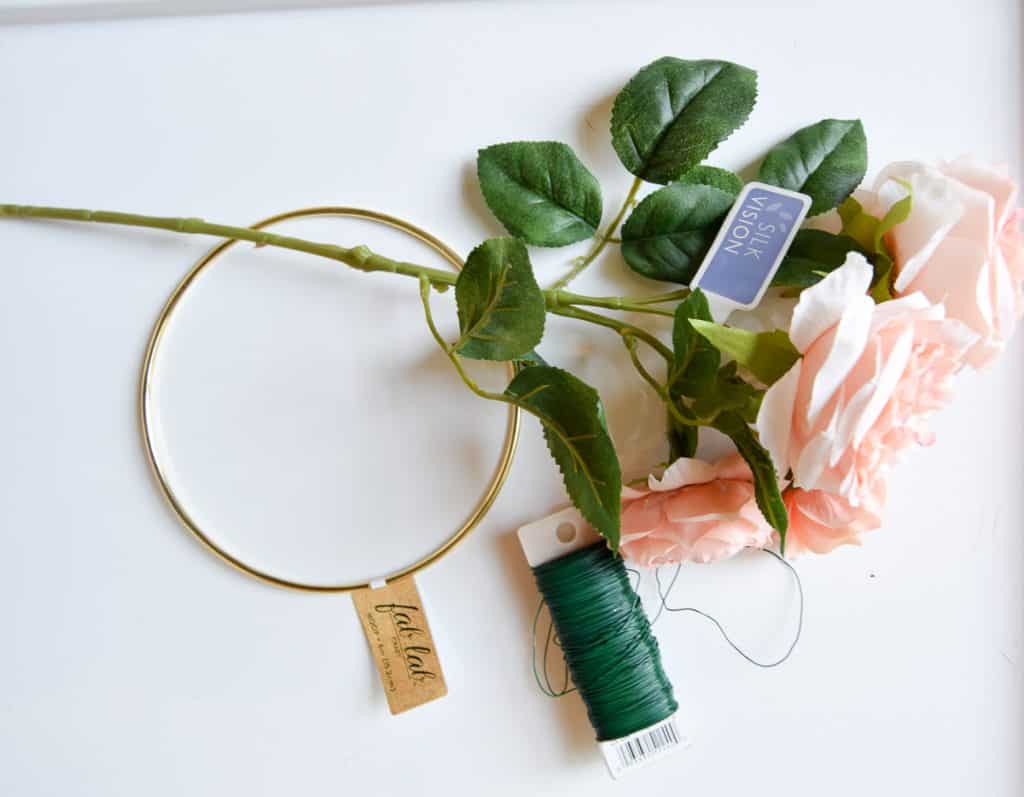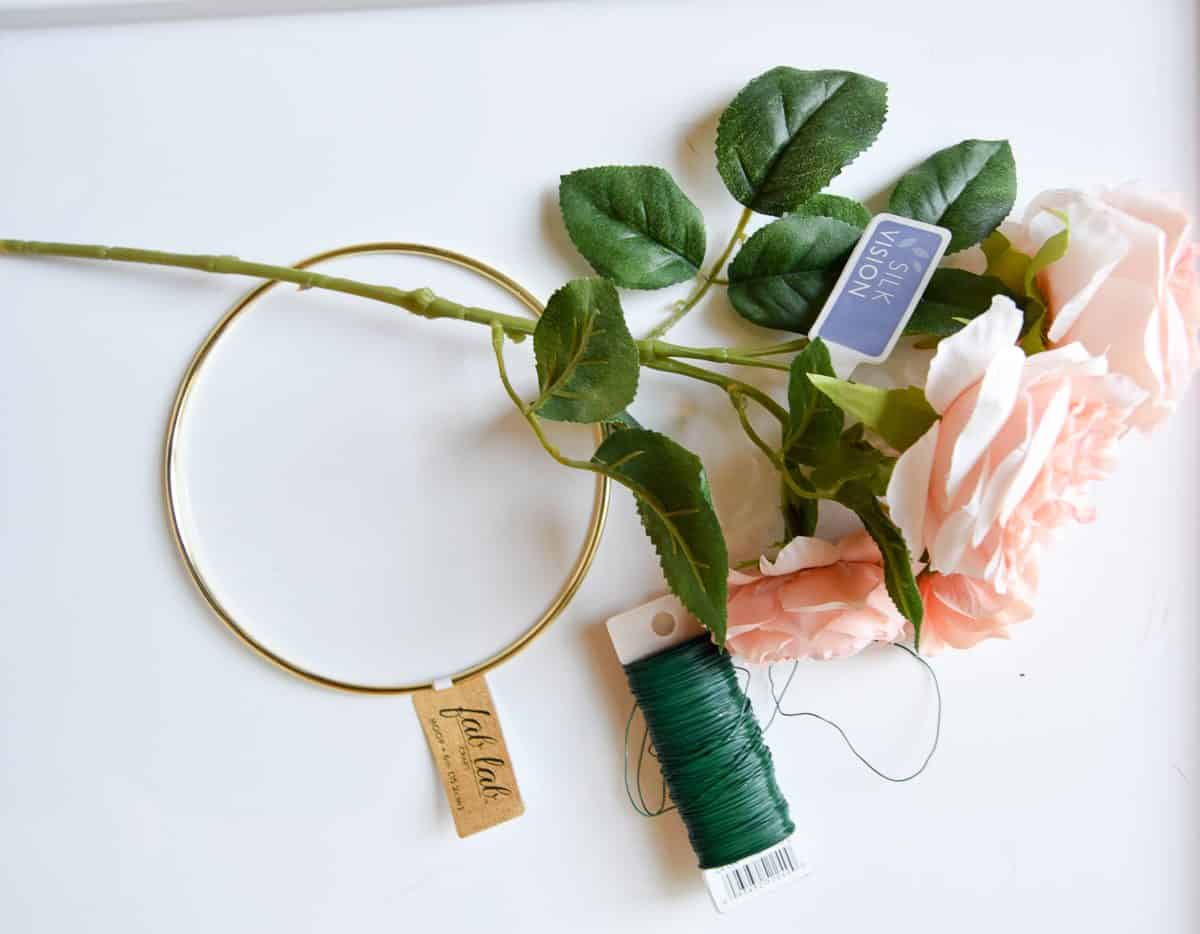 Peony/Rose Spray *not the exact one I used but search the site because they have a TON
6in Gold Macrame Hoop (This is dependent on the size of their head. I think a 7in might have worked a little better for her.)

I got mine at Joann which was nice because I could try it on her head in store
I started by picking the flowers and leaves off the stem and arranging them how I thought I wanted them.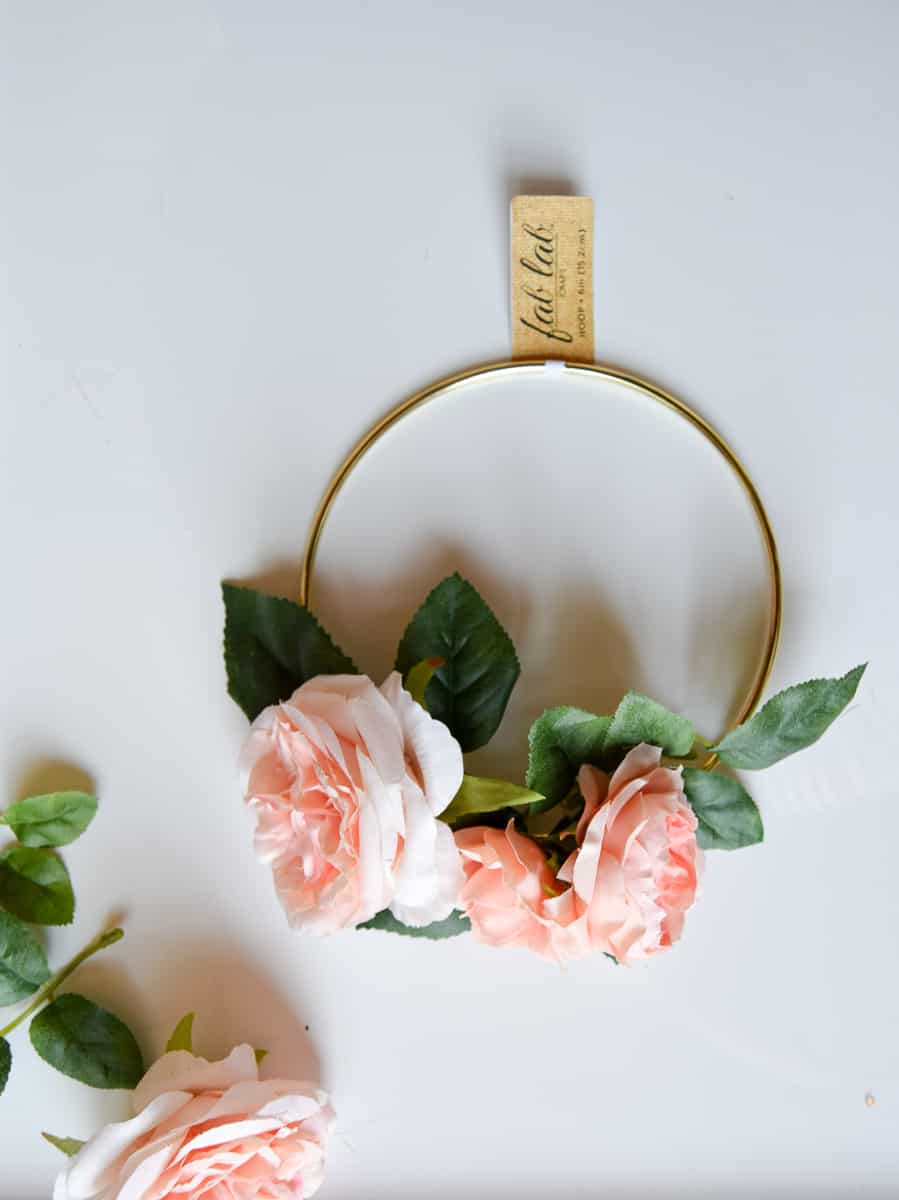 Then, I used the floral wire to attach the leaves first. You just kinda wrap it around the leaf. Make sure the ends aren't sticking out because you don't want them poking!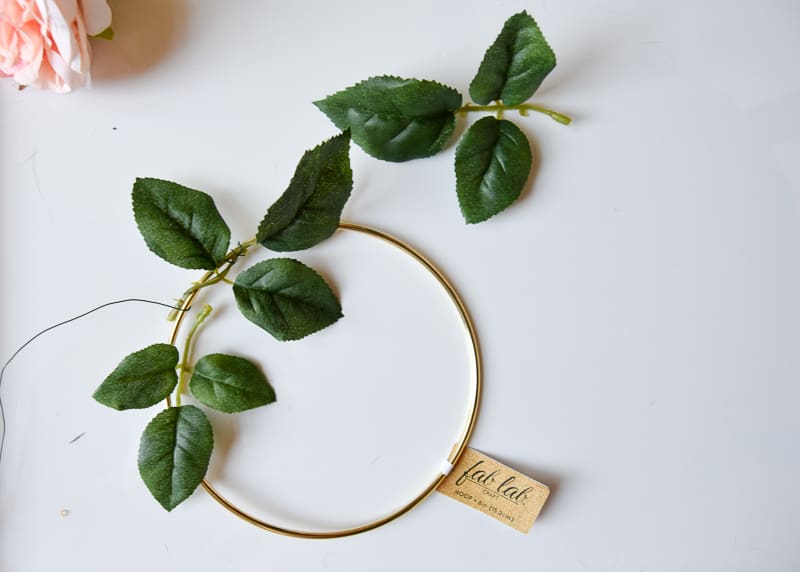 Once the leaves were on, I used a new section of floral wire to attach 3 flowers. I wrapped on end around the little mini stem at the bottom of the flower and then the wrapped the remaining floral wire around the hoop. I tried to position the flowers so that they covered any exposed floral wire.
Note: this would probably be much easier with a hot glue gun but mine is still packed away in some box somewhere.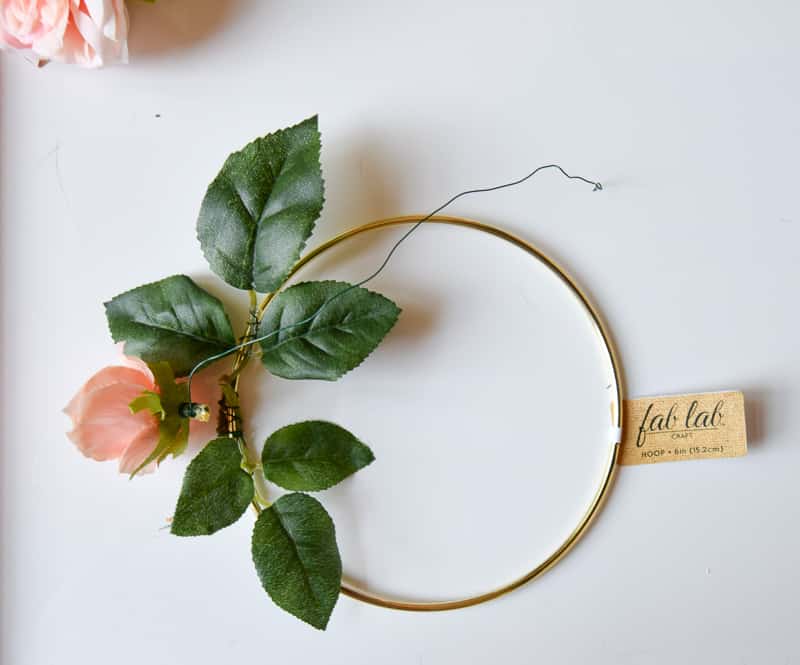 And, that's it!!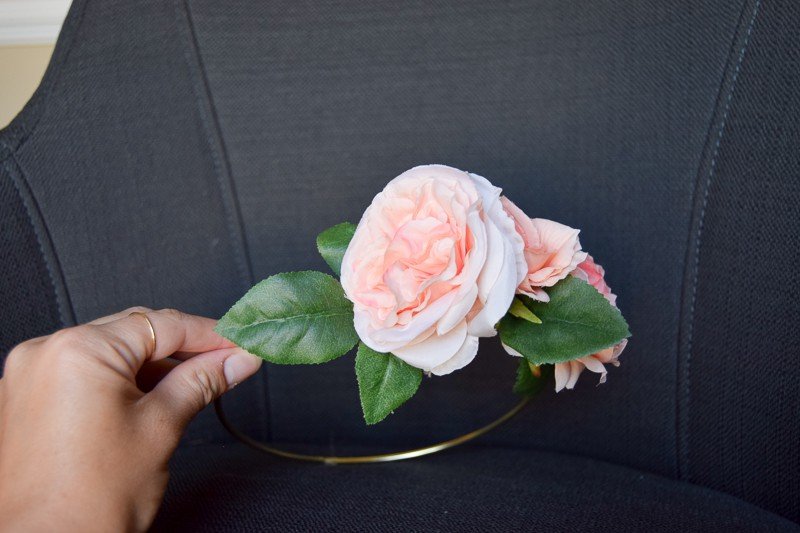 Now for the fun part – PHOTO SHOOT!
I can't even with this face. She is beautiful.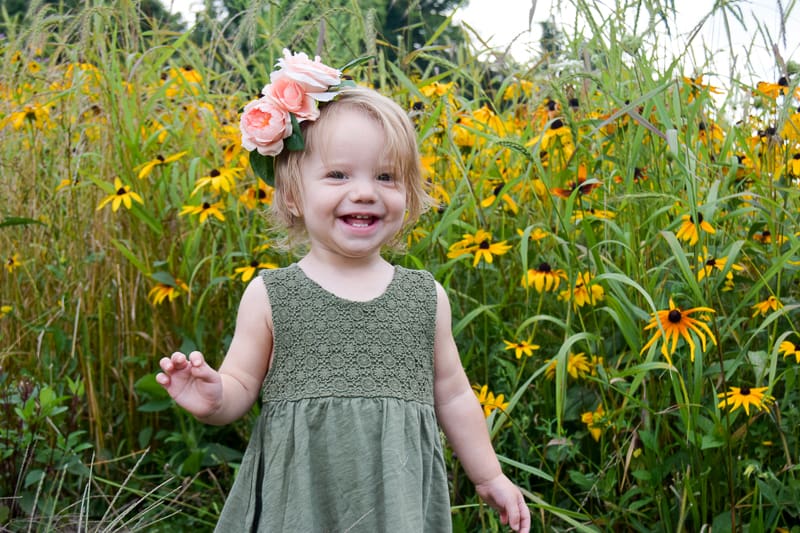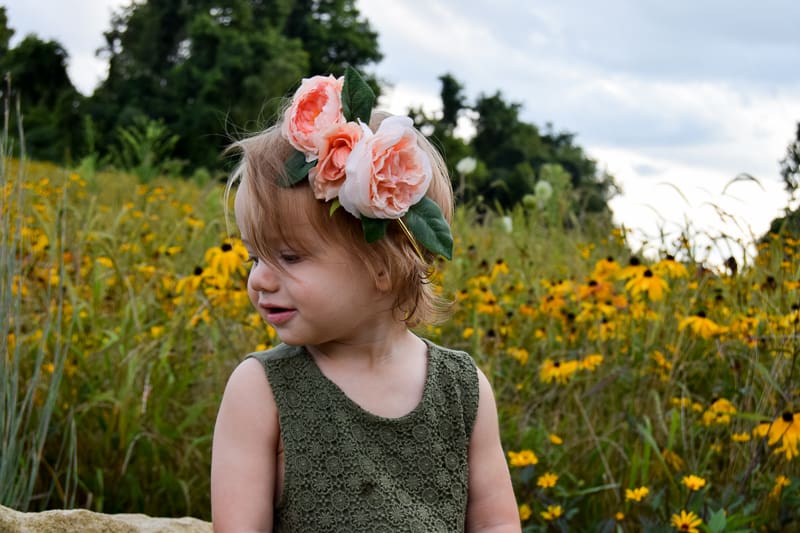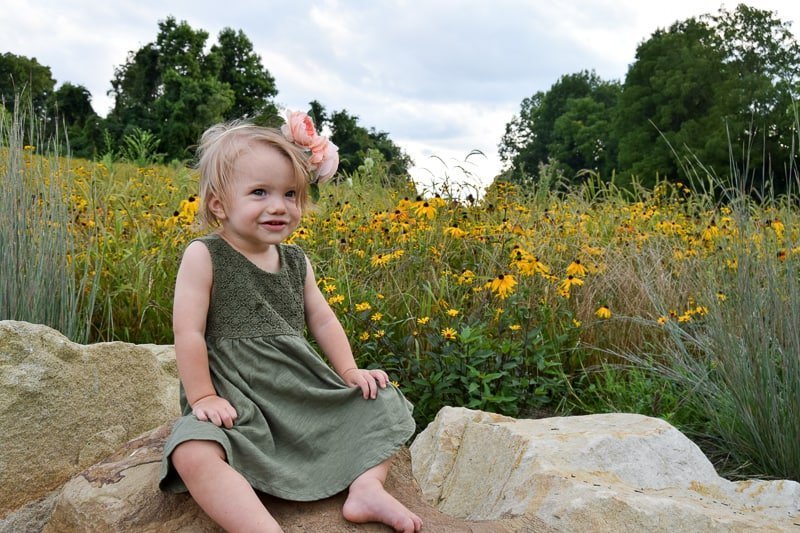 She was seriously perfect. I didn't think she would keep it on her head but anytime it fell off she would pick it up and put it back on.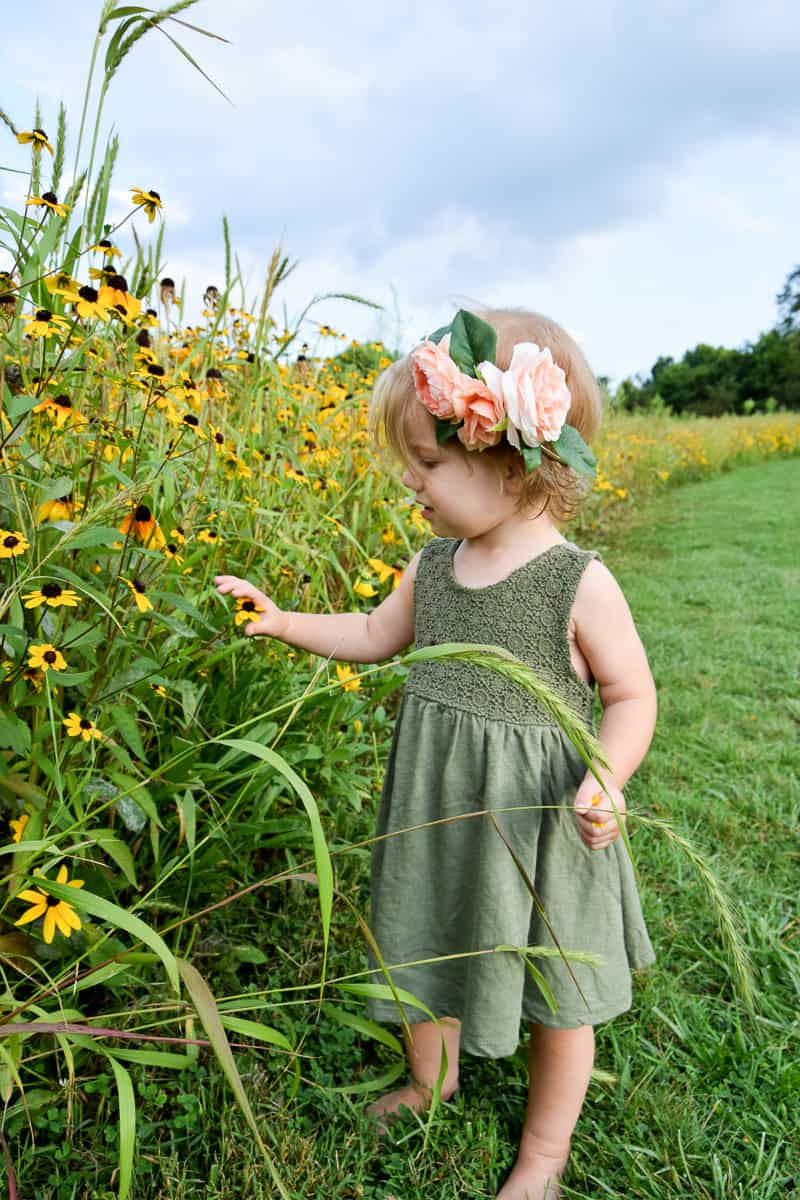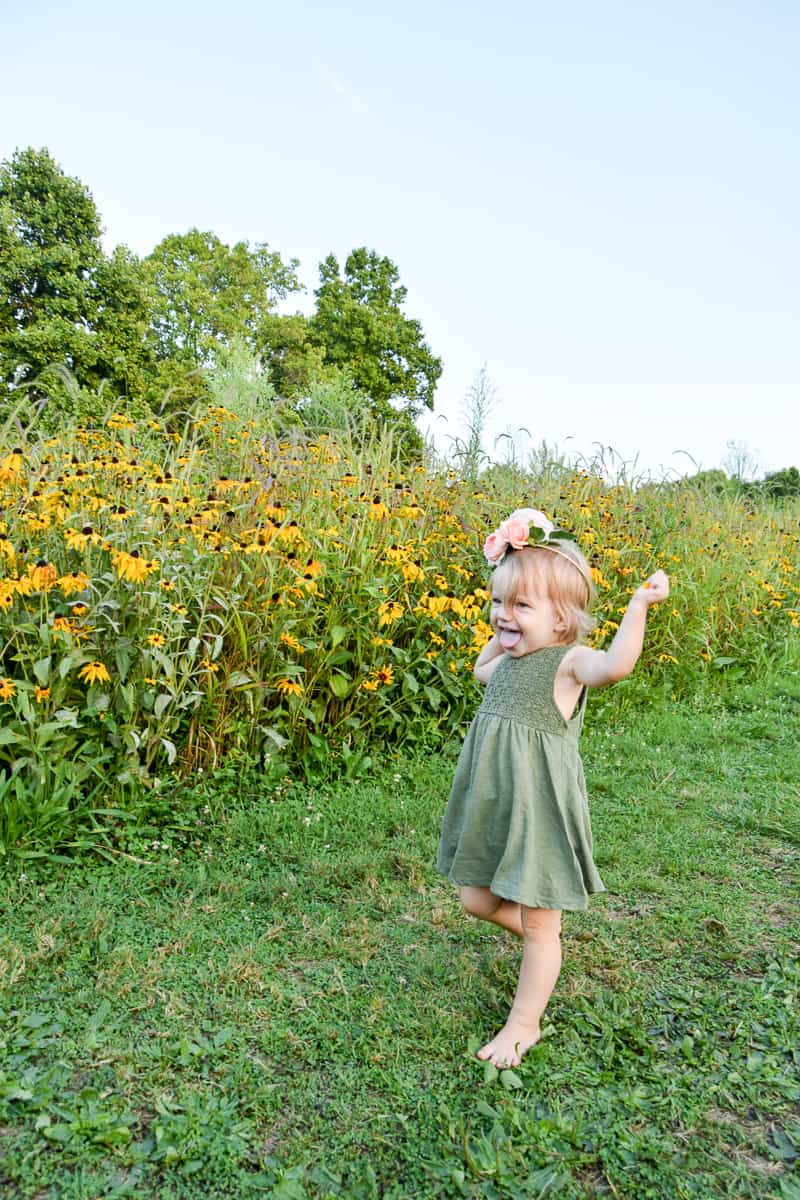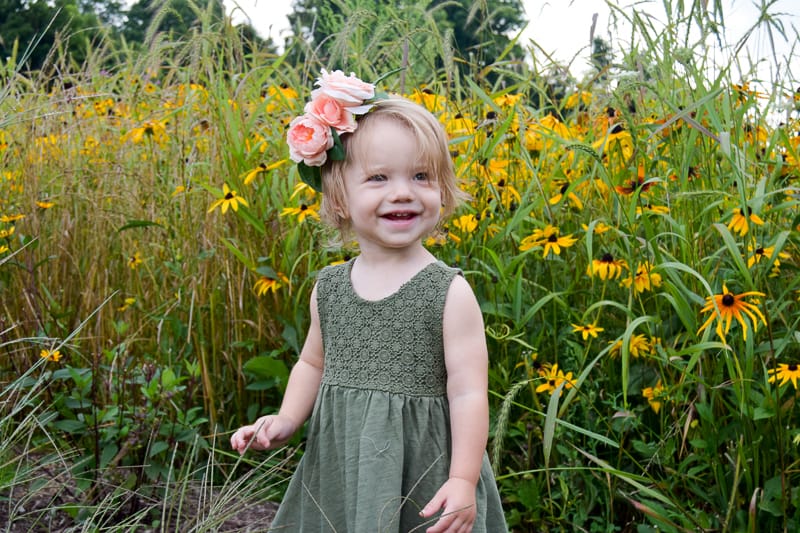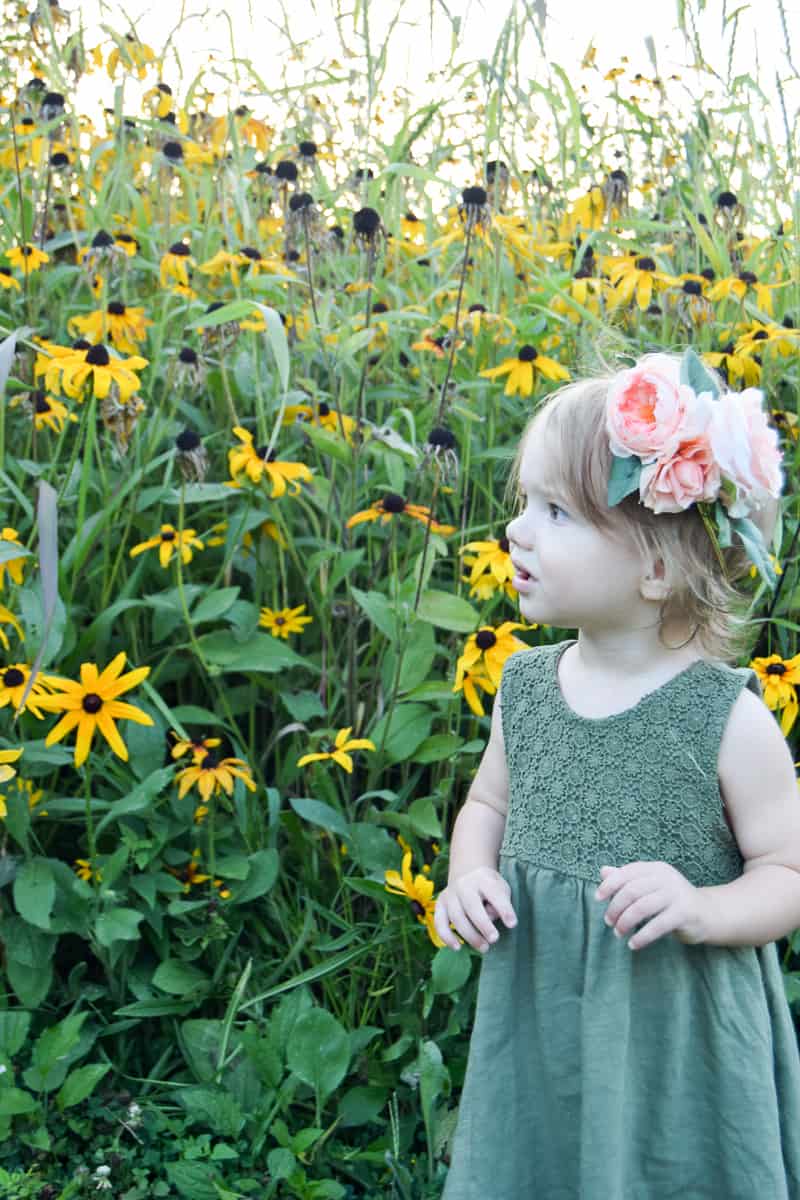 In case you were wondering, the boys were there, too. Trying to jump in front of the camera.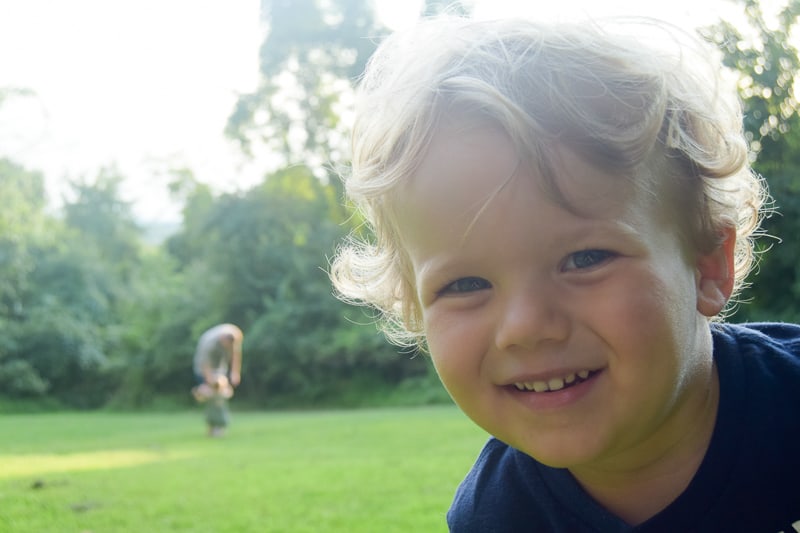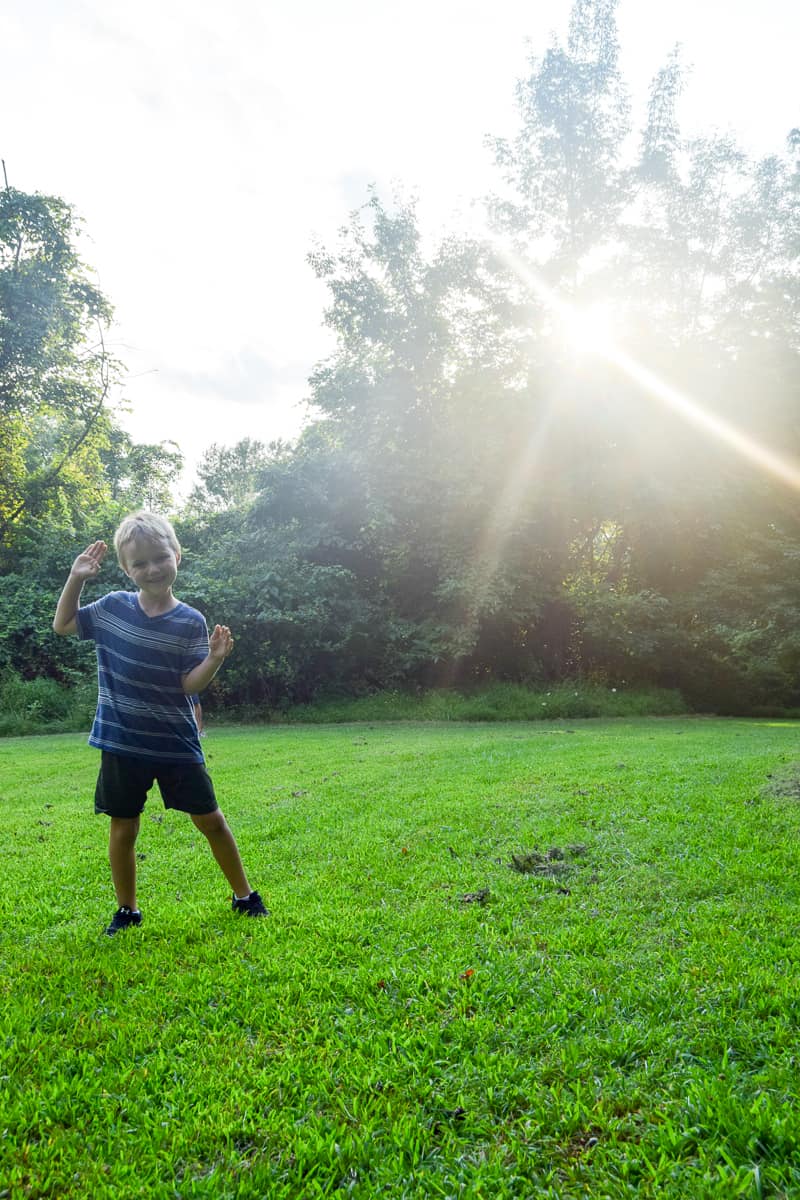 We hiked to the top of the hill and you can see the tip of the Steel Building downtown (the tallest building in downtown Pittsburgh). It was such a wonderful evening. Even TJ tried not to complain about the heat. *tried*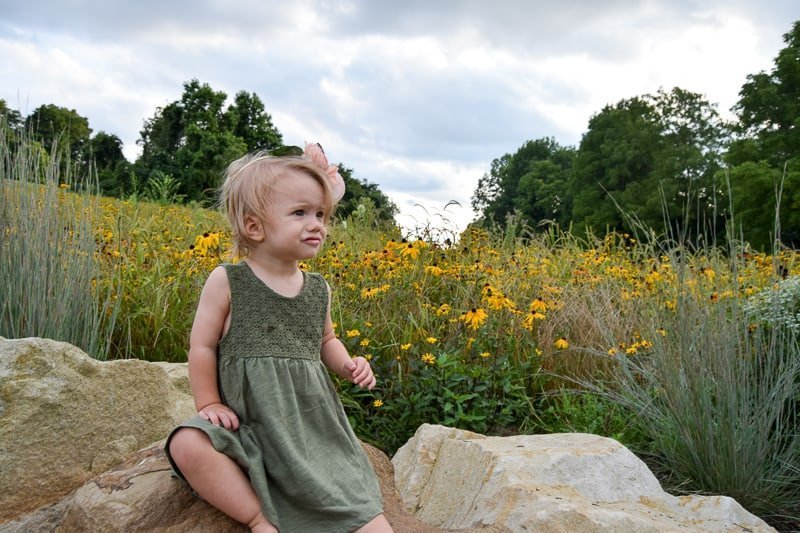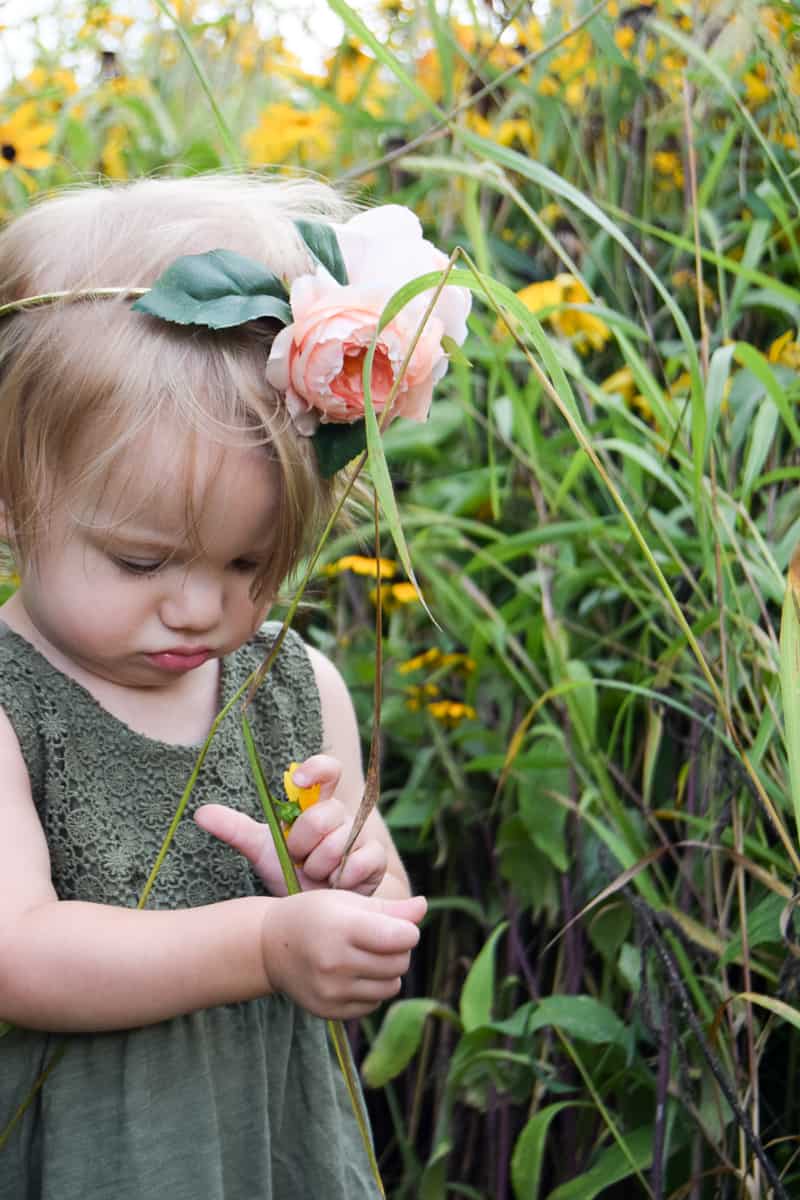 Have a wonderful day!!