DIY Flower Crown and Evie Photoshoot
Want to learn how to make a beautiful flower crown for your next special event or photoshoot? Follow along with this inexpensive and easy step-by-step guide to making your own flower crown for little girls (or adults)! Who knew making a flower crown was so easy?
There is something so fancy about a crown of flowers. For little girls, it's a dream to have a crown like a princess, but with flowers! There's nothing better.
Whether you're making a flower crown for special occasions, like a wedding, or something else – these easy steps will work for you. It is such a fun craft!
Where could you use a flower crown:
Wedding – perfect for a bride, bridesmaids, or flower girls
Bachelorette party –
Craft night – would be so much fun to make these together
Galentine's Day party
Birthday party – just a good idea for the birthday girl
Baby shower
Bridal shower – a great way to honor mama-to-be
Music festival
Photo shoot
I've been wanting to get updated family pictures taken. The last ones were from a little less than 2 years ago when miss Evie girl was in my belly and I was still able to suck in a bit, so I didn't look pregnant. #momlife
Life keeps getting in the way and it just hasn't happened yet. But, I figured I could put my super-amateur-slightly-better-than-an-iPhone photography skills to work and get pictures of the sweetest girl.
You guys, I can't deal with how stinkin' cute she is. And her little temper tantrums. And big, bright, beautiful eyes.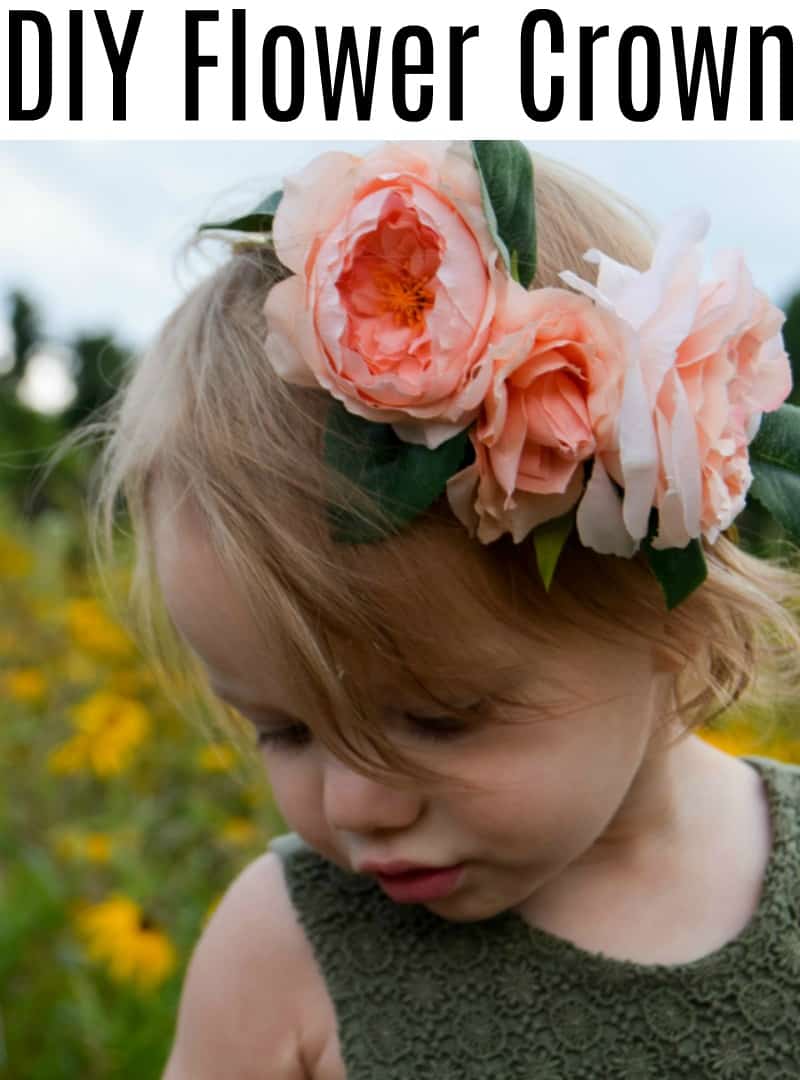 Ok, back to the flower crown.
I don't have a good reason for making a flower crown for her for pictures except that it's pretty, she's pretty, and the girl has some crazy hair.
So I figured that the gorgeous flower crown would help hold the crazy hair down. She looks like Einstein every morning when she wakes up.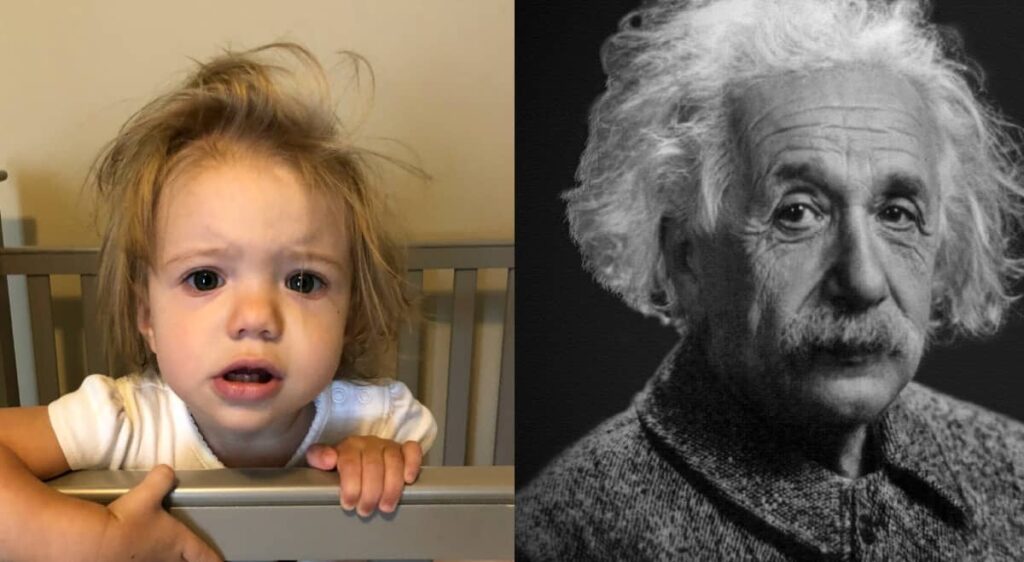 I mean, I see similarities.
This post contains affiliate links. Please, click here to read my disclosure policy.
DIY Flower Crown Supplies:
Peony/Rose Spray *not the exact one I used but very similar
6in Gold Macrame Hoop (This is dependent on the size of their head. I think a 7in hoop might have worked a little better for her.)I got mine at Joann which was nice because I could try it on her head in the store. You should definitely go to the craft store too and make sure it fits with the circumference of your head!
Wire cutters or floral scissors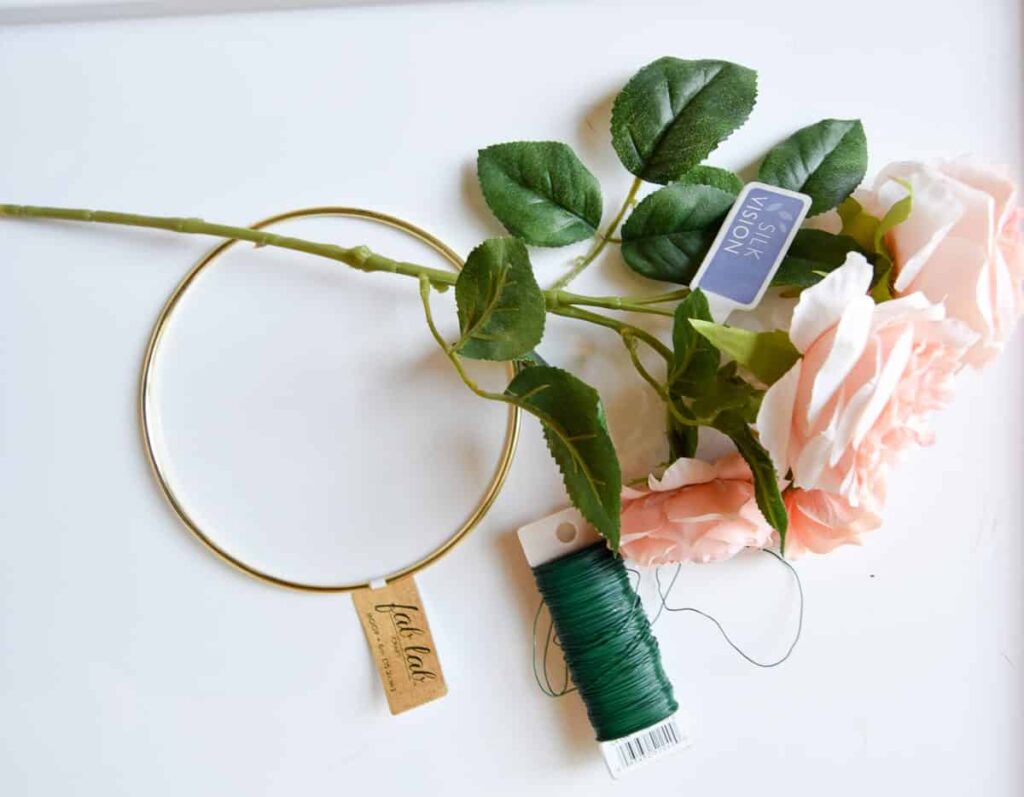 Step 1: Remove the flowers from the stems.
I started by picking the fake flowers and leaves off at the ends of the stems and arranging them how I thought I wanted them around the hoop, but not attaching them.
Three faux flowers were the perfect amount for an asymmetrical look to the flower crown. You could also make the flowers go all the way around the crown if you prefer.
I am using a metal hoop for macrame or craft projects, but you could use anything with a circular shape.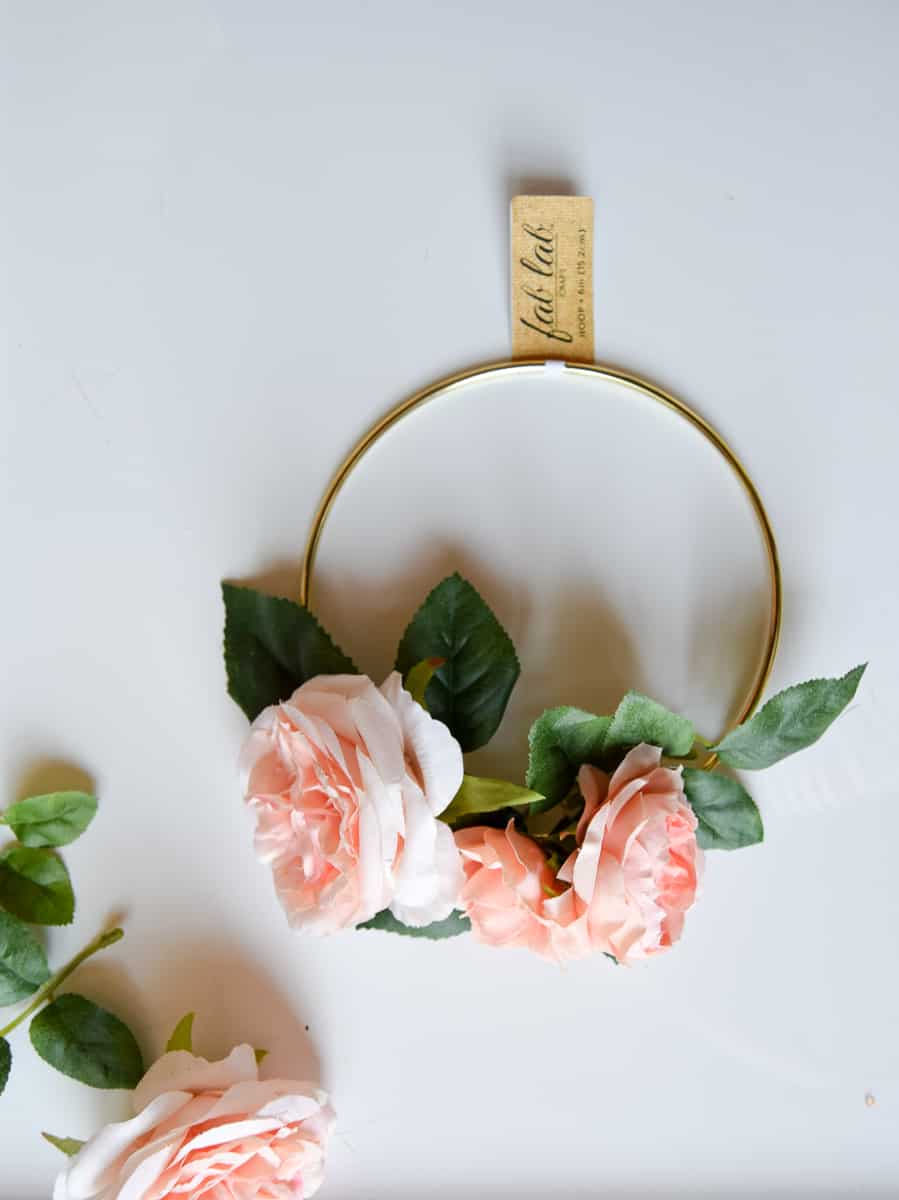 Step 2: Attach the leaves of the floral crown first.
Then, I used the floral wire to attach the leaves first. You just kinda wrap it around the base of the leaf stem. Make sure the end of the wire isn't sticking out because you don't want them poking!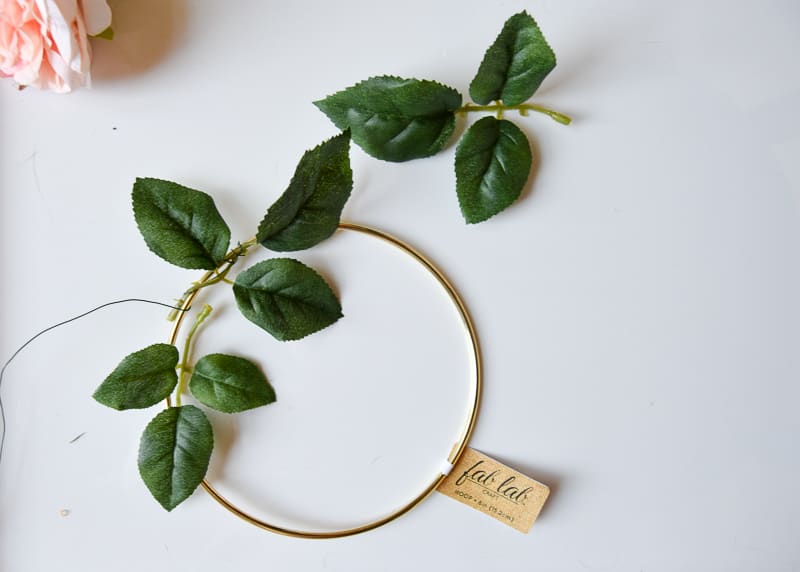 Step 3: Next, attach the flowers.
Once the leaves were on, I used a new section of floral wire to attach 3 flowers. I wrapped one end around the little mini stem at the bottom of the flower and then wrapped the remaining excess wire around the hoop.
I tried to position the flowers so that they covered any exposed floral wire.
Note: if I was to make the flower crown again, I probably would have gone with green floral tape (aka floral stem wrap) instead of floral wire and also used a hot glue gun for some extra security.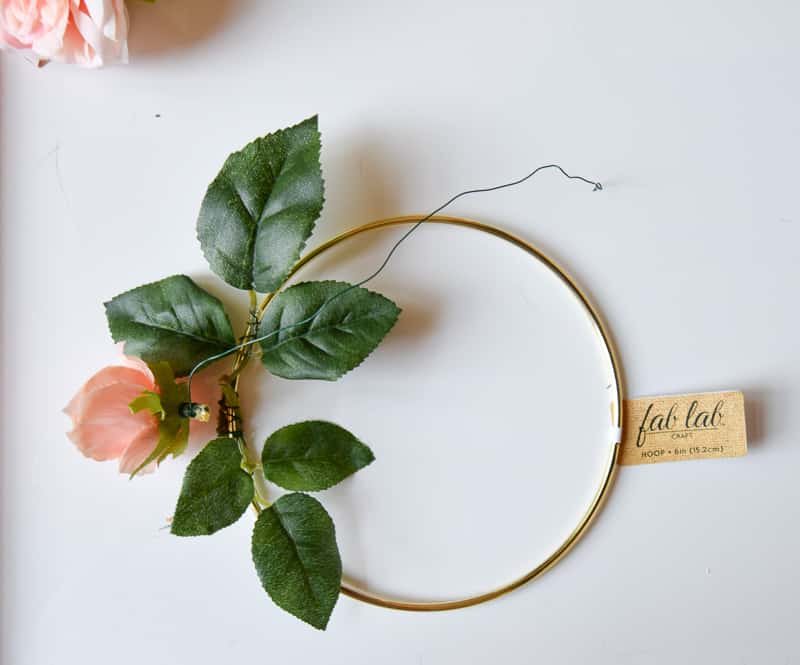 And, that's it!!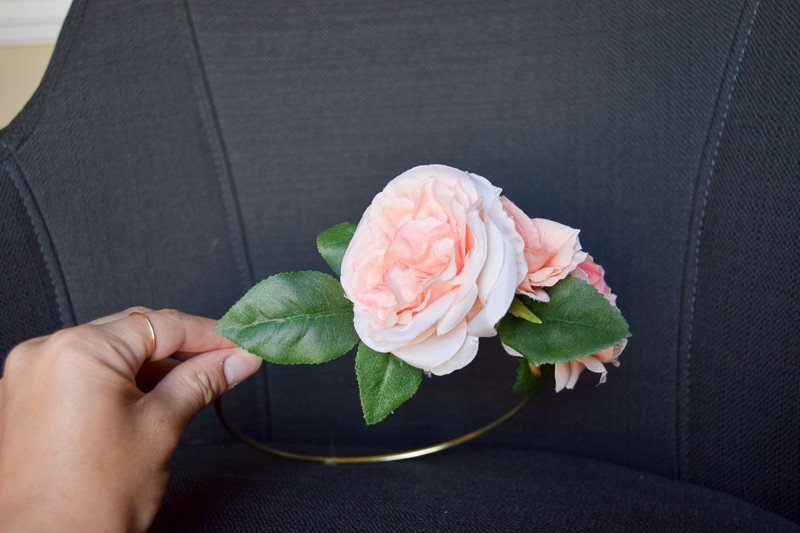 Didn't it turn out gorgeous??
Feel free to mix it up and use fresh flowers, instead of the faux ones I used. You could also add in some smaller flowers, like spray roses too! Using a combination of florals would be fun too for a different feel!
Even using autumn leaves with rich fall colors would be a fun way to do this. There are so many different ways to take this to the next level and make this flower crown DIY your own.
The Final Results: A Floral Crown Photoshoot with Miss Evie!
I can't even with this face. She is beautiful.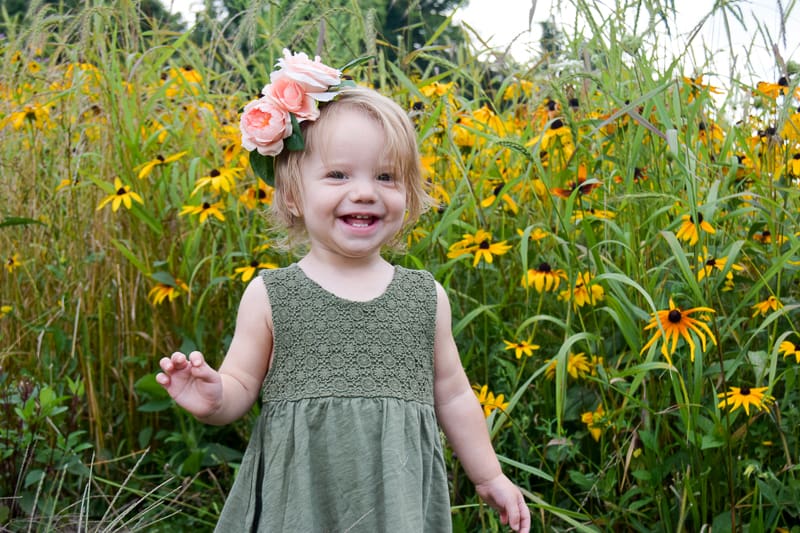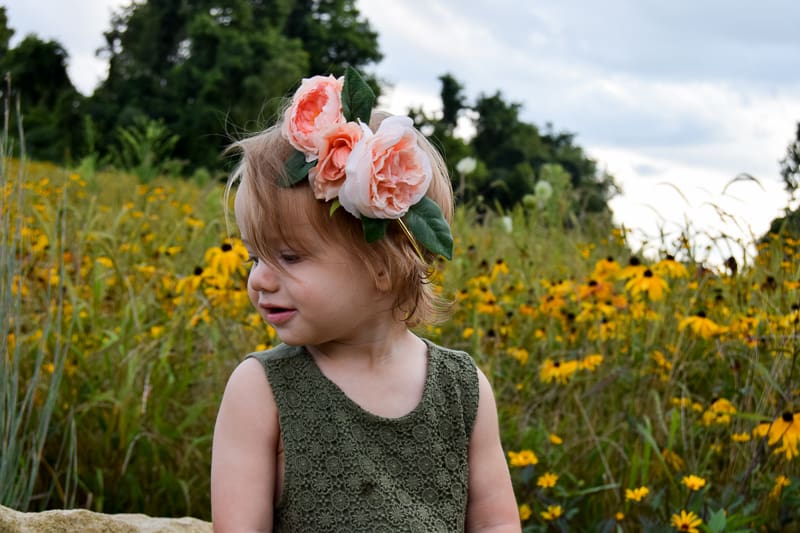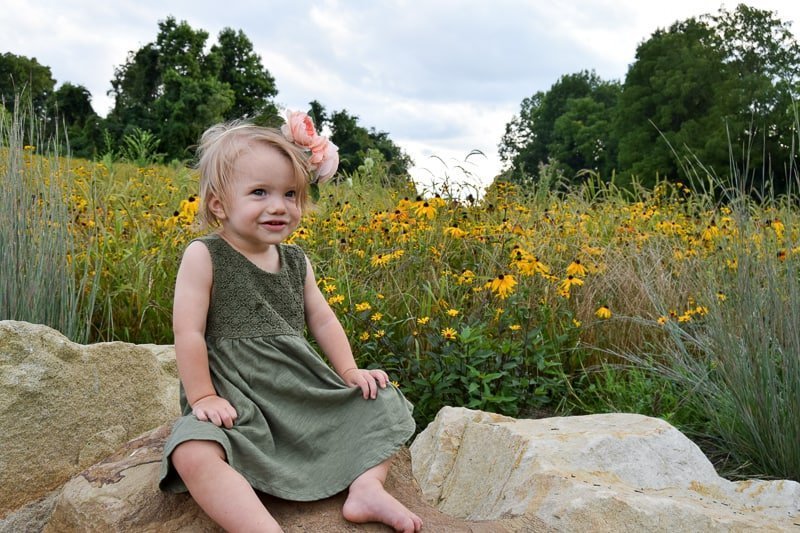 She was seriously perfect. I didn't think she would keep it on her head but anytime it fell off she would pick it up and put it back on.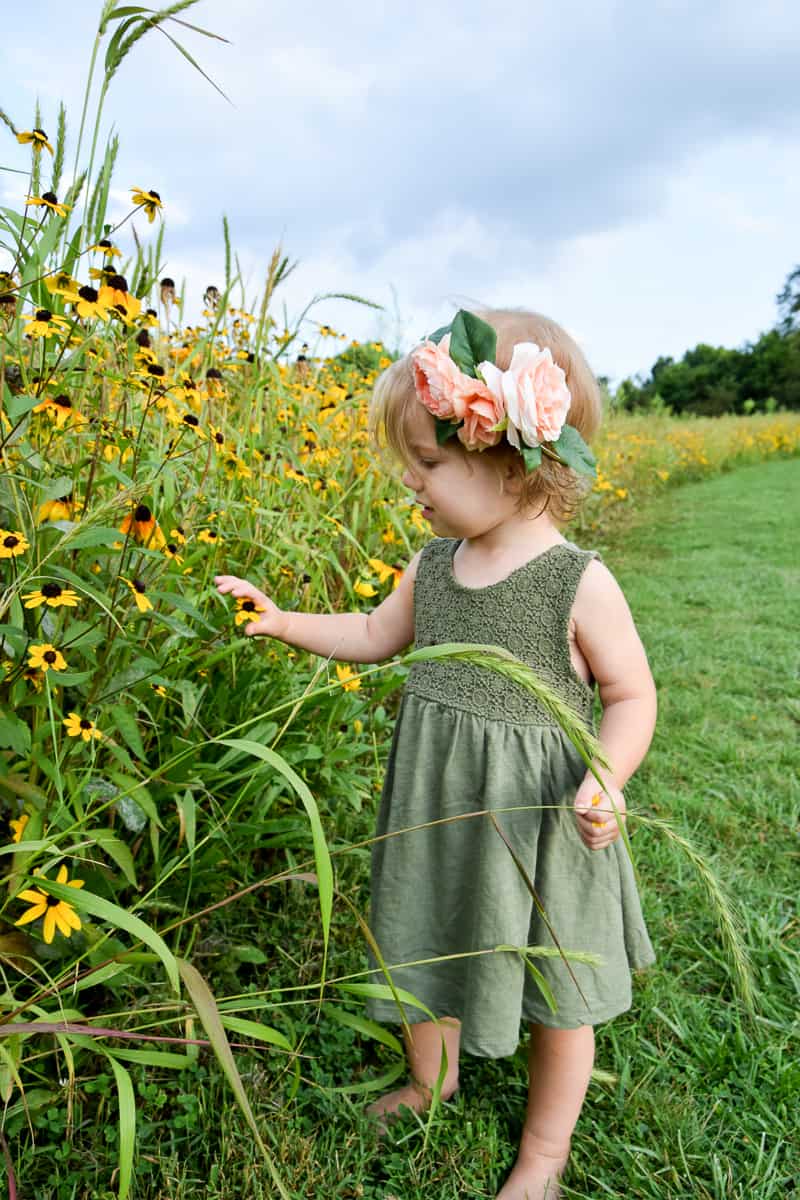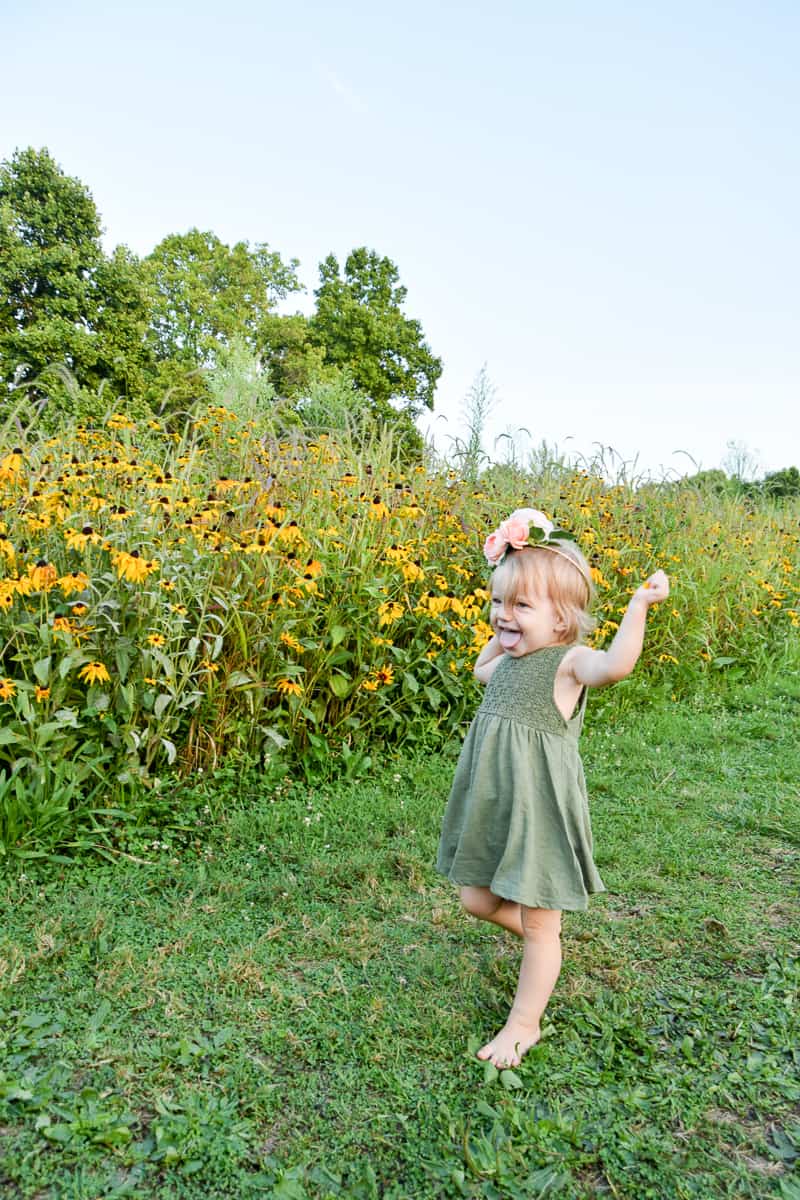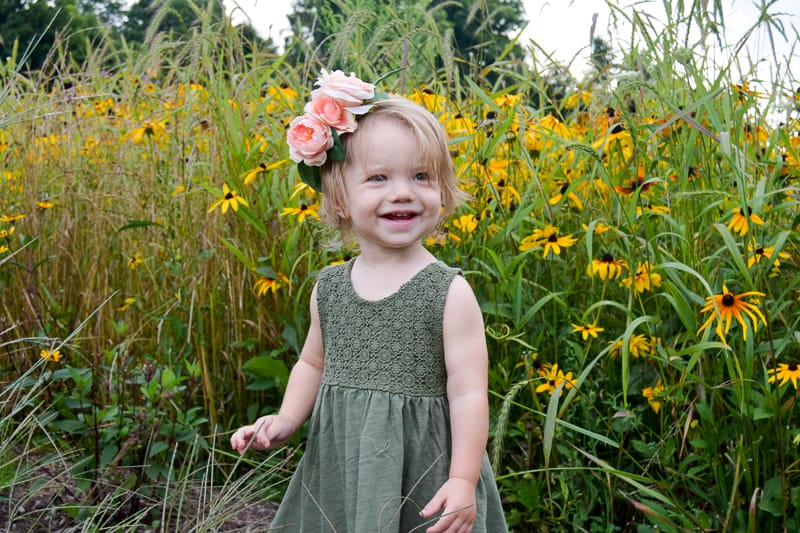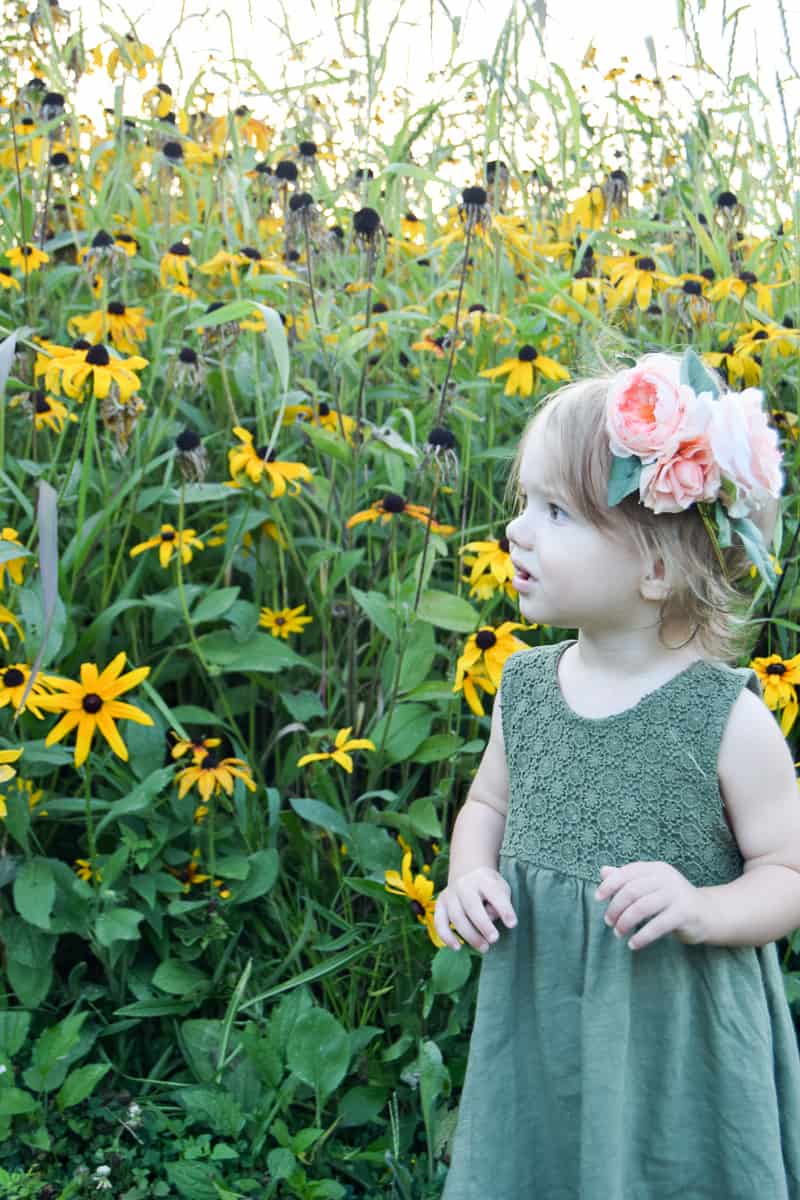 In case you were wondering, the boys were there, too. Trying to jump in front of the camera.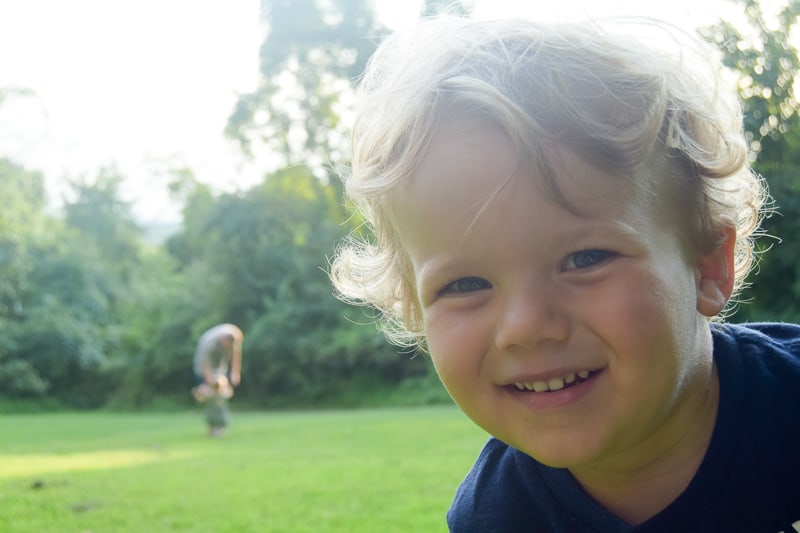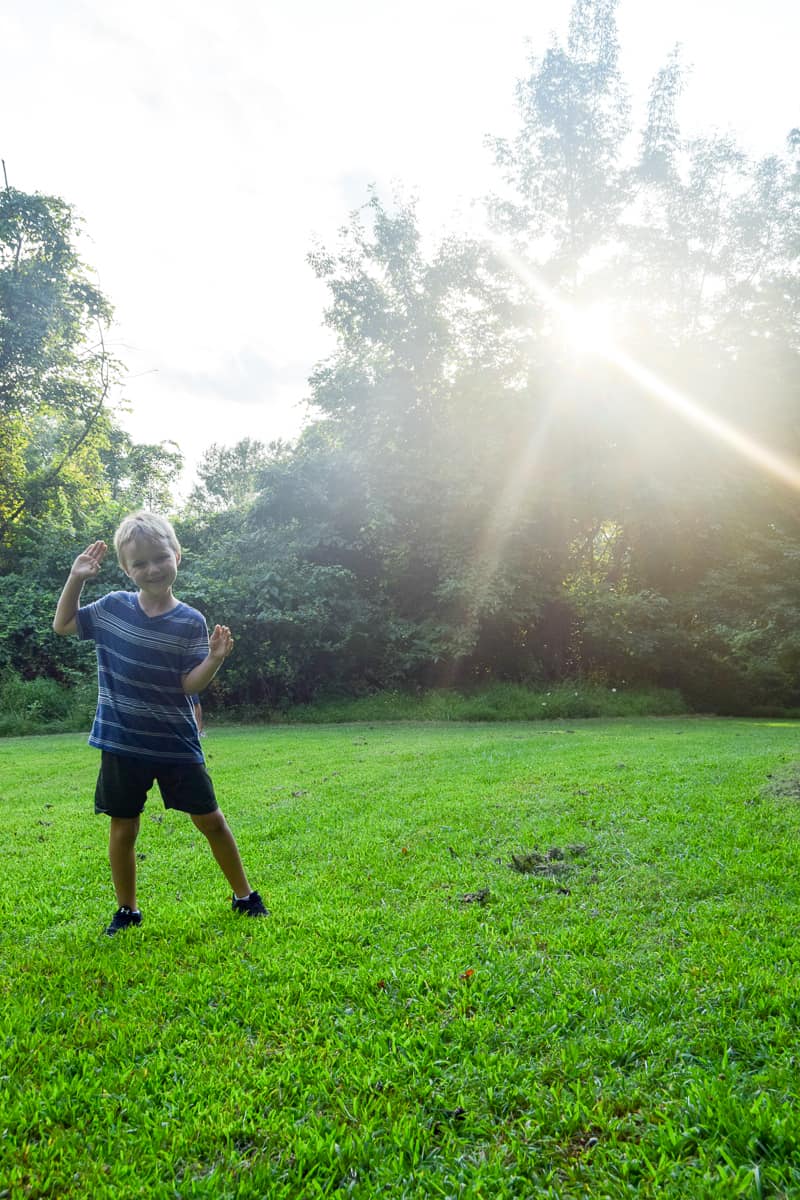 We hiked to the top of the hill and you can see the tip of the Steel Building downtown (the tallest building in downtown Pittsburgh). It was such a wonderful evening. Even TJ tried not to complain about the heat. *tried*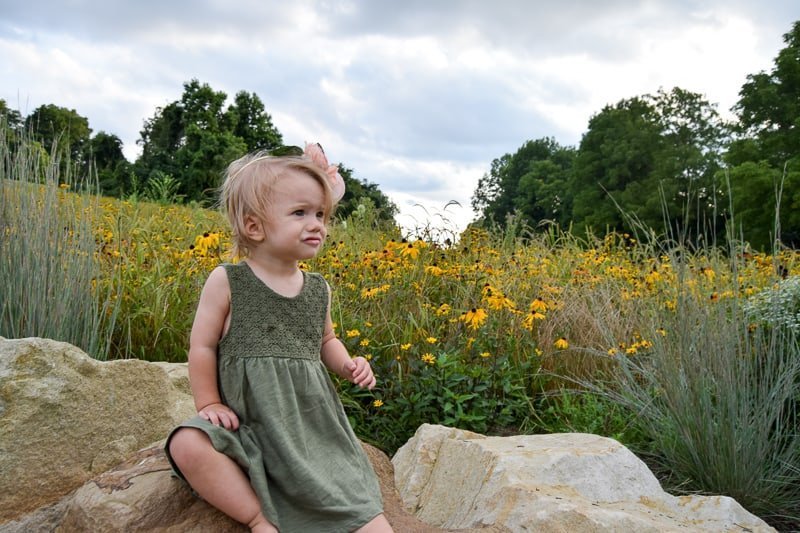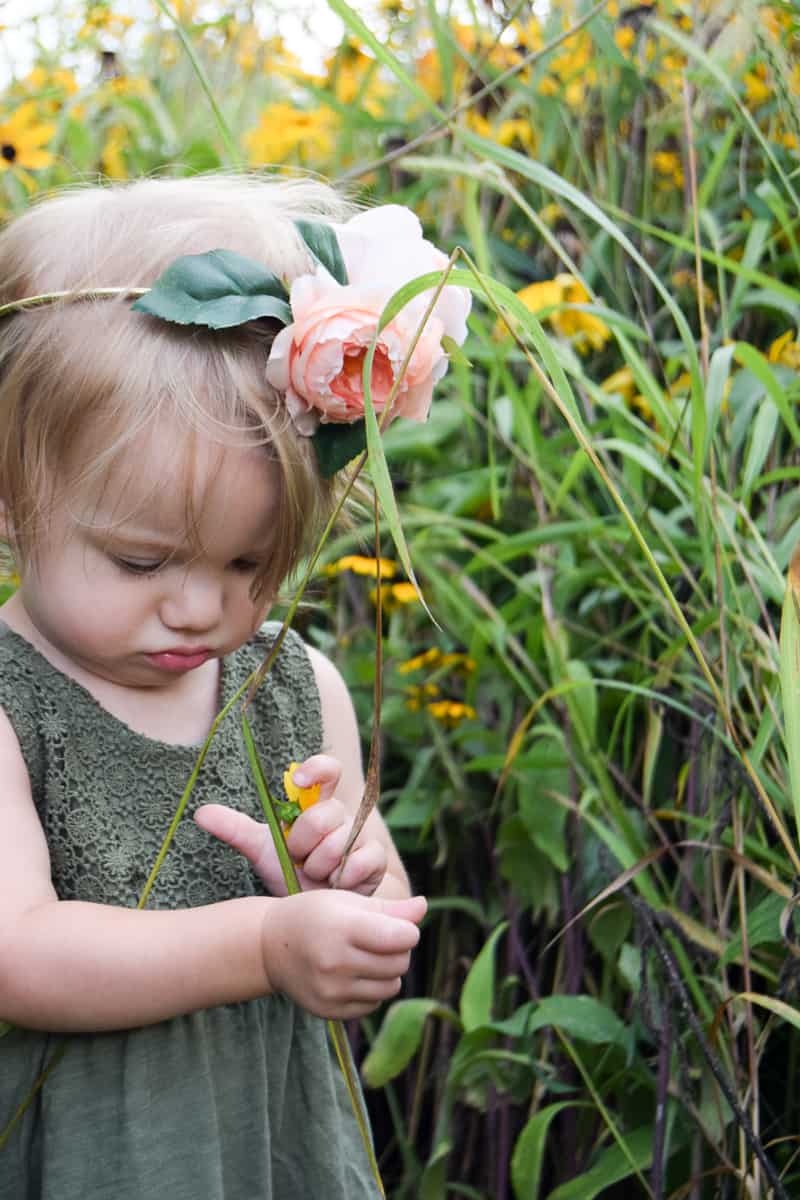 Have a wonderful day!!
Don't forget to check out more flower crafts here:
DIY Flower Crown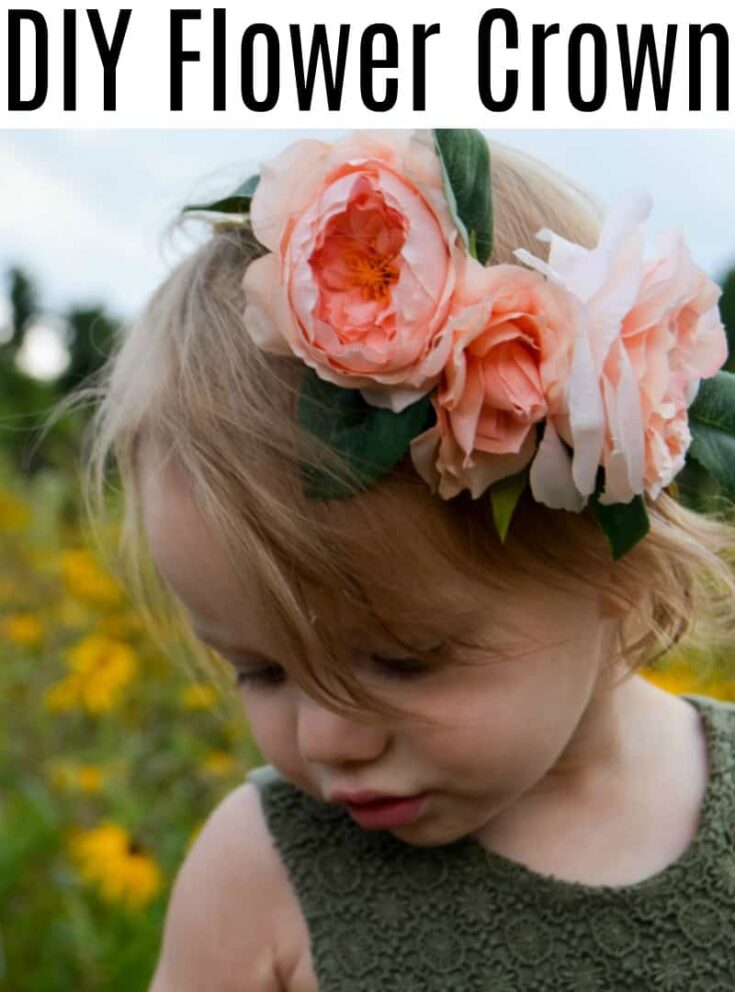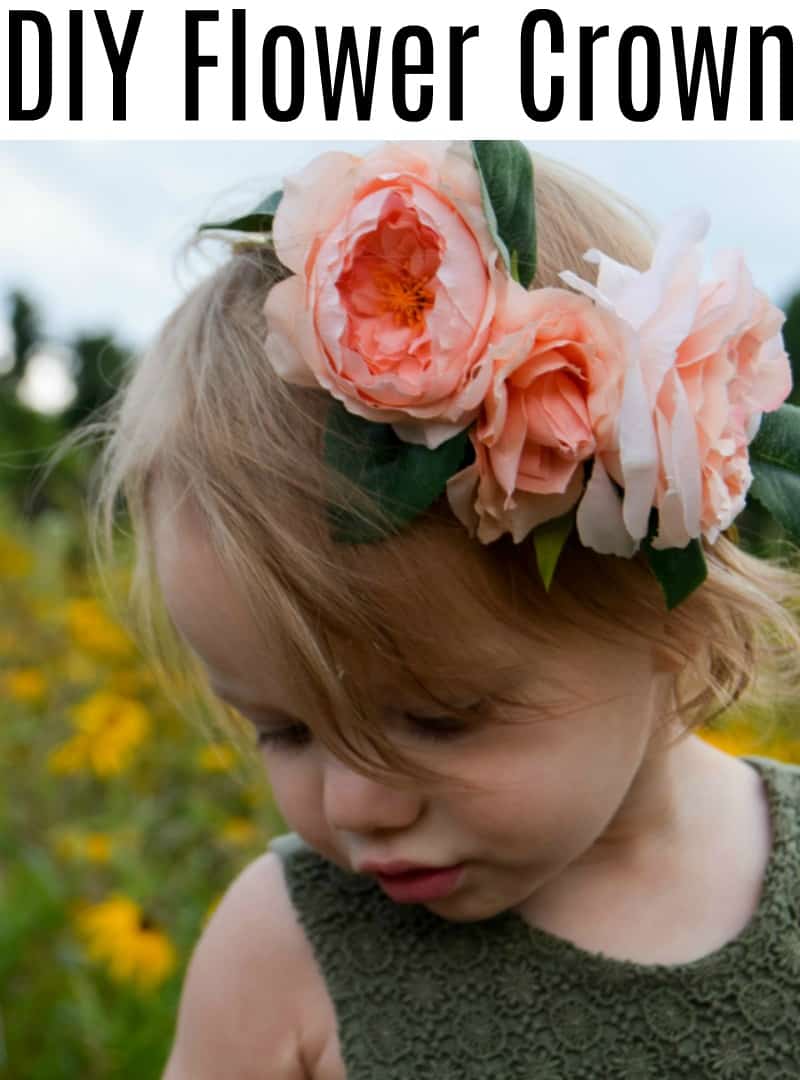 This easy tutorial teaches you how to make a pretty pink peony flower crown! This super easy project is perfect for fun photoshoots with kids (or yourself!)
Instructions
Remove the flowers from the stems and arrange them around the hoop however you'd like them to look.
Attach the leaves of the floral crown first. Just wrap the wire around the leaf stems, then wrap the wire around the hoop.
Next, attach the flowers. Wrap one end around the flower stem at the bottom of the flower and then wrap the remaining floral wire around the hoop.