First, I want to thank everyone who commented, emailed, messaged me, texted, whatever about the bathroom reveal!  AND about me blogging again in general.  To those of you that did, thank you.  Seriously. It means so much to me.
If you don't remember, I revealed our modern master bathroom about a month ago.  Sadly, we don't live there anymore so I can't even enjoy it!!  But, I like to look at pictures of it anyway.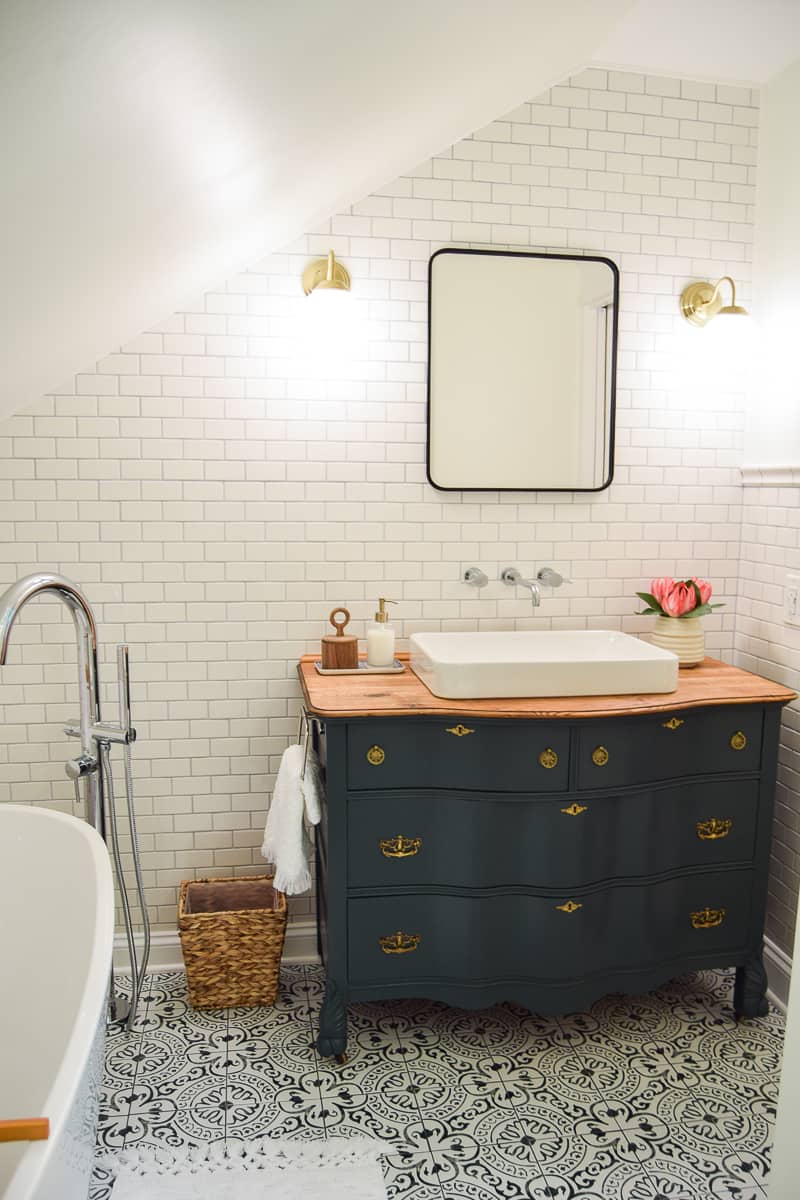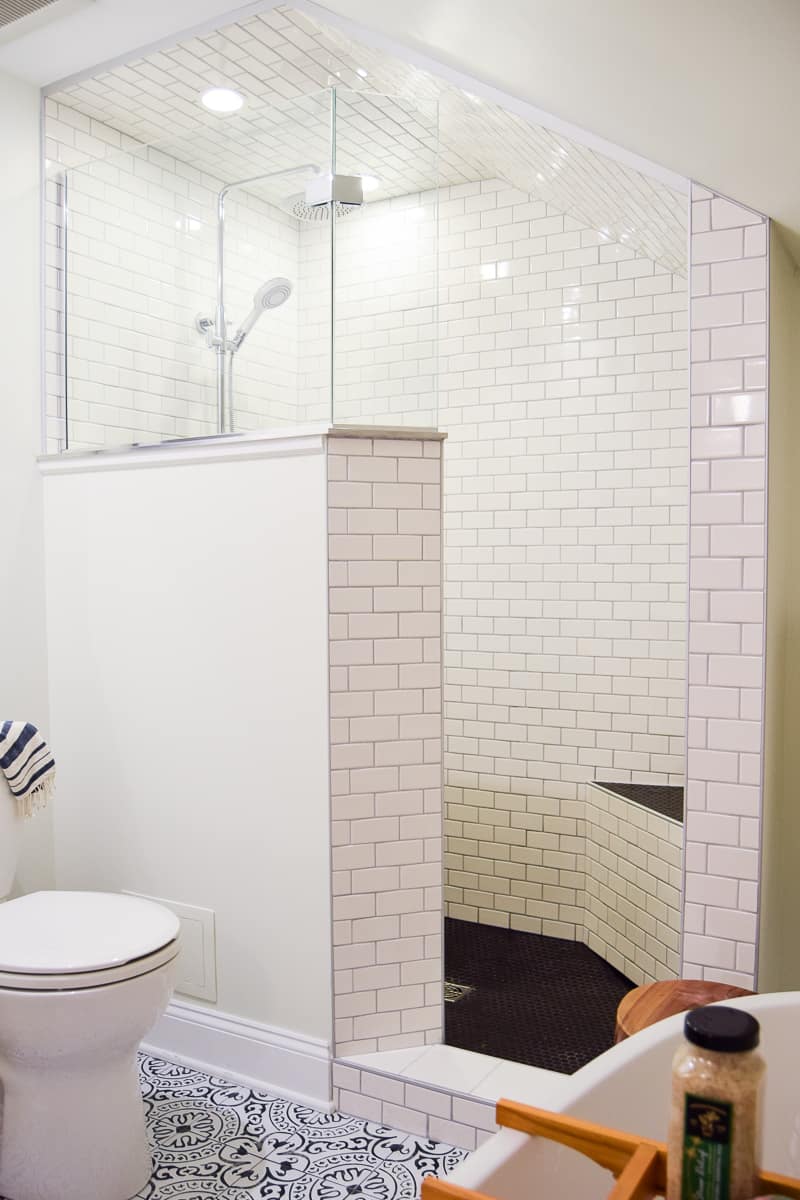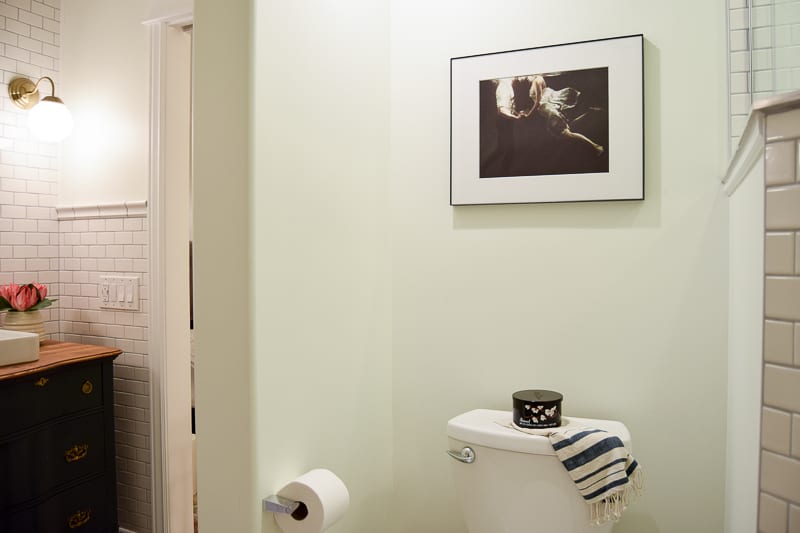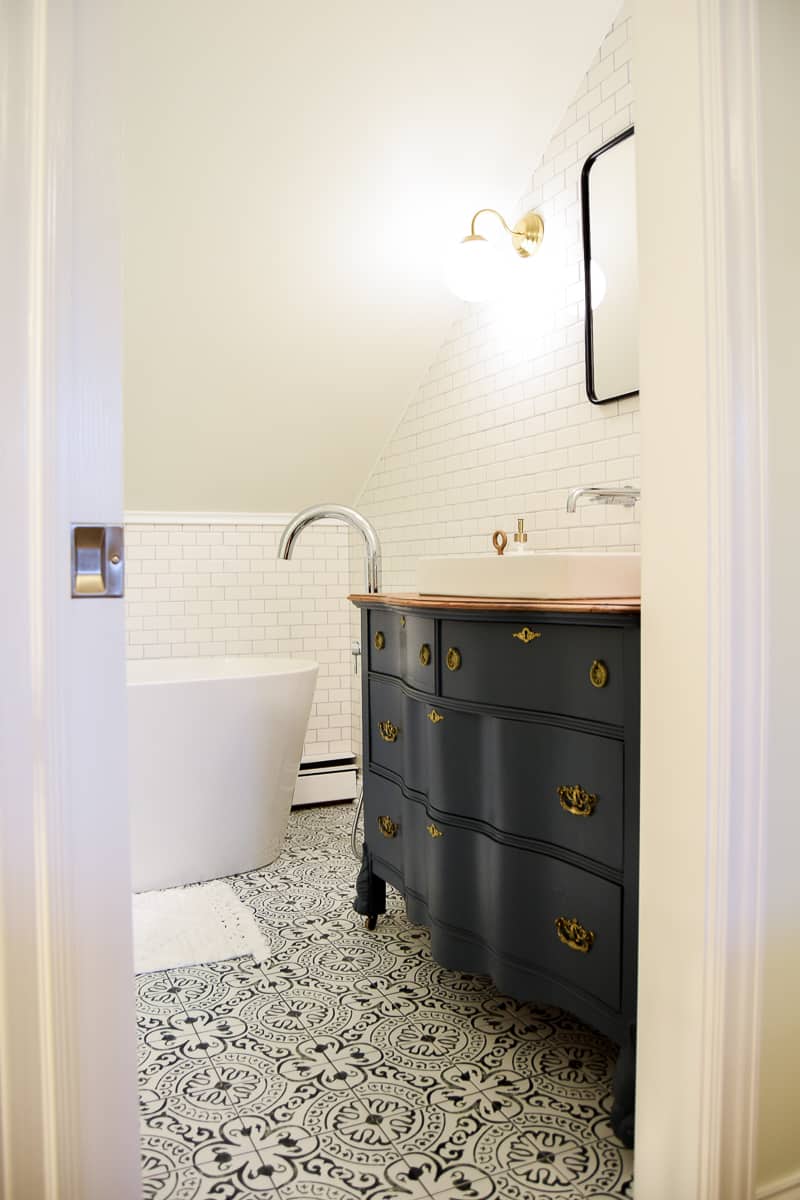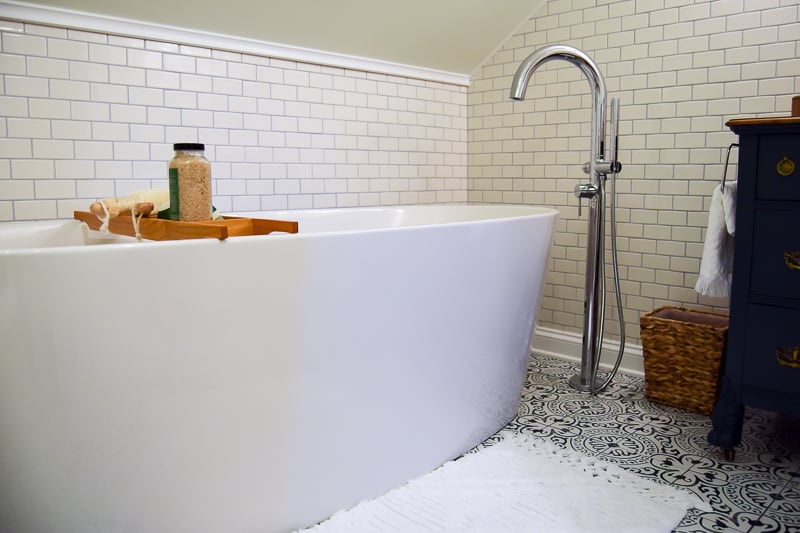 Siiiggghhh.  It's SO pretty.
It took me FOREVERRRR to compile the complete list of sources for the master bathroom reveal. So long that I actually gave up!  Instead, I'm going to share the main sources and if you want to know about something little or something about the construction processes/materials you can comment or email me.  (I'll try to hunt my FIL down to answer them)
*The following may contain affiliate links. Please see my full disclosure policy for more details*
Wall Color Simple White Benjamin Moore
Dresser turned Vanity found locally
Dresser Color Mount Etna Sherwin Williams
Floor Tile Kenzzi Paloma Wayfair (also available online at Home Depot)
Floor Grout in Charcoal Home Depot
Wall Subway Tile Mosaic Lowes
Wall Grout in Platinum Home Depot
Black Penny Tile The Builder Depot
Bathtub American Standard
Freestanding Chrome Bathtub Filler American Standard Home Depot
Dip-Dyed Stool Large Serena & Lily
Polished Chrome Serin Wall Mount Faucet Home Depot
Wall Sconces IKEA
Mirror Target
Striped Linen Tray McGee & Co.
Garbage Can Crate and Barrel (not available) Similar
Soap Dispenser Crate and Barrel
Towel Holder IKEA
Faux Flowers Target
Embossed Tasseled Woven Bath Rug Target
Double Towel Rail IKEA
Picture Frame Wayfair
Art (abyss of the disheartened VII by Heather Landis) Society 6
Bathtub Caddy Wayfair
Embossed Bath Towels Target
Hand Towel McGee & Co.
Toilet American Standard Home Depot
Have a great weekend!