Design Plan for our Modern Master Bedroom
I'm back today for week 2 of the New Year New Room Refresh challenge!
Last week, I shared some before pictures of the room plus the reasoning behind why we chose to refresh our master bedroom.
If you don't have to time read that (click the link above if you do!), here's a brief summary: it's a hot mess.
Luckily, we have made a ton of progress the past week! It mostly involved doing some of the finishing work (the boring to-do list from last week). BUT, I also painted the planked wall the prettiest dark green color (Mount Etna by SW) and pretty much solidified the design plan.
I still am deciding on a few things which I'll talk about today and I need your help! So, if you have an opinion on some of the items I'm still choosing, leave a comment below or send me an email ([email protected]).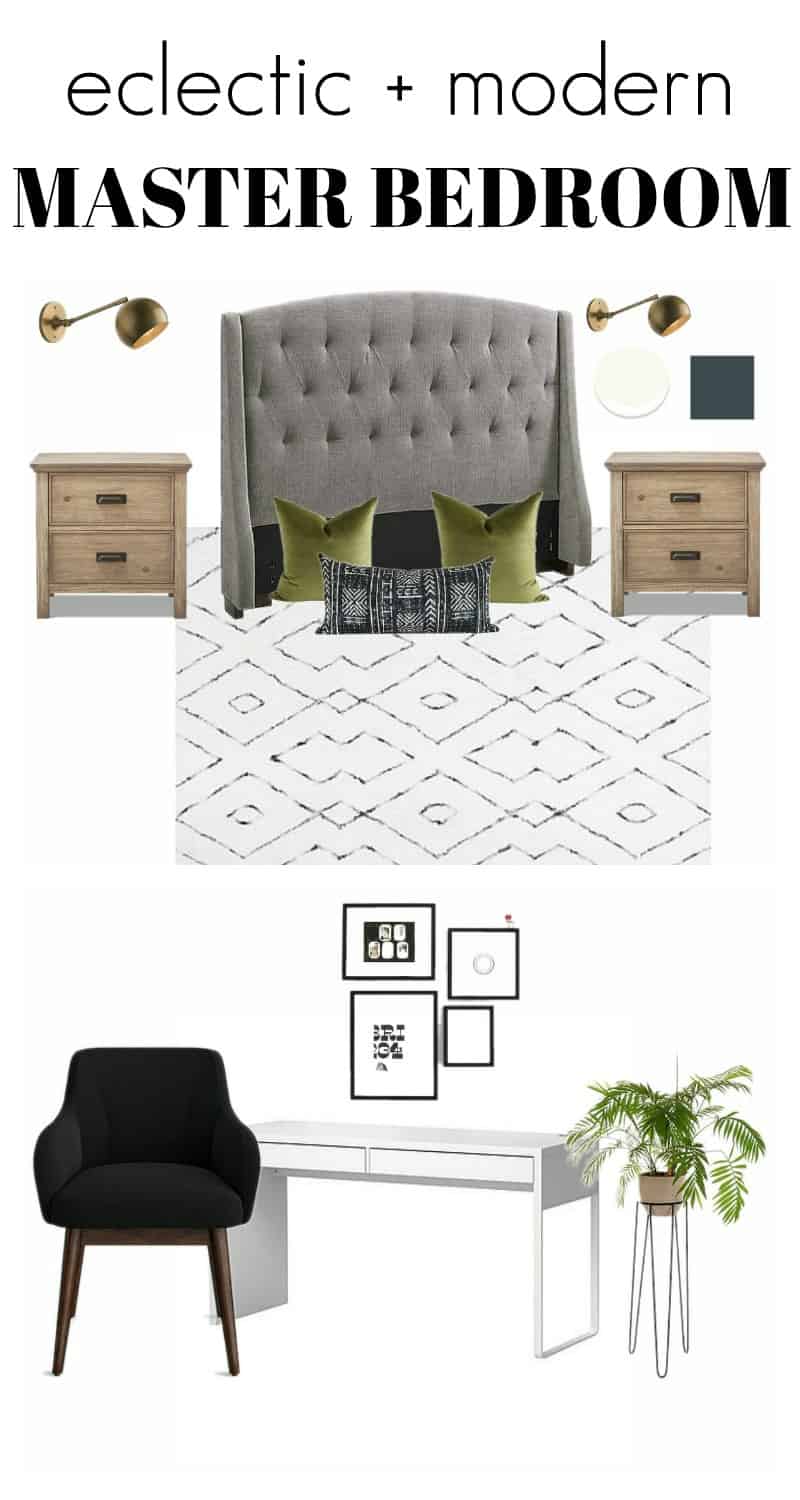 First, let's look at the bed area!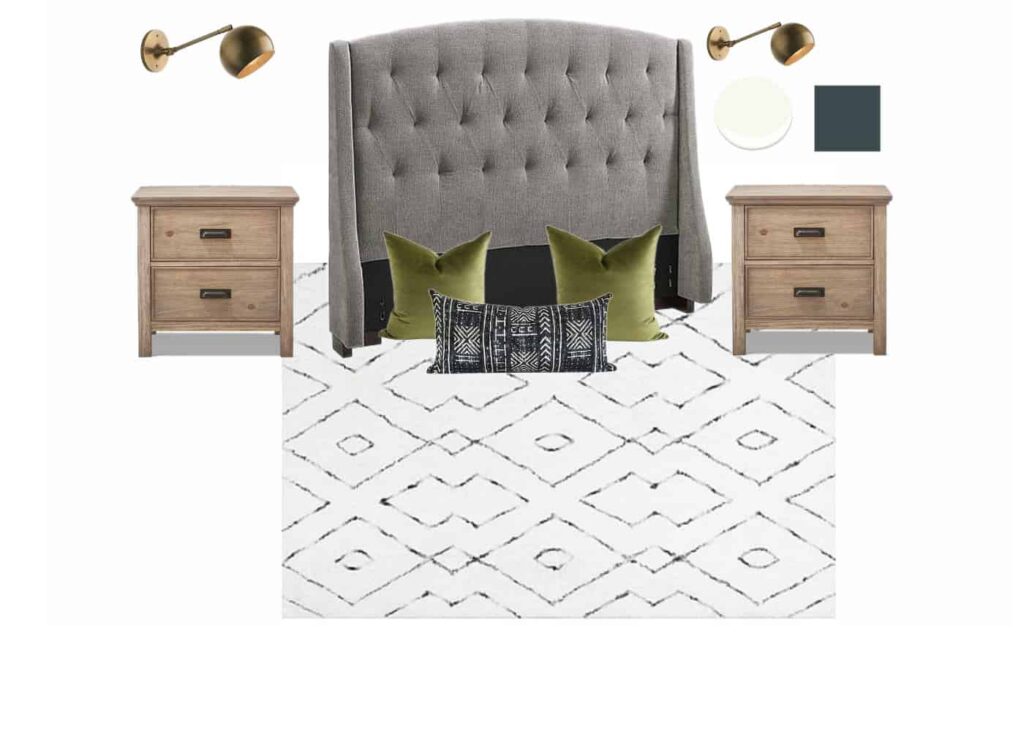 Wall Paint: Simply White by Benjamin Moore | Sloped Ceiling Wood Feature Wall: Mount Etna by Sherwin Williams | Headboard | Bedding: Sateen Set and Duvet Cover | Bedside Sconces | Pillows | Nightstand
First things first – we painted the bedroom Simply White by Benjamin Moore! It's a warm white (yellow undertones) that makes the room feel so cozy without being an in-your-face kind of white.
I searched for FOREVER to find the perfect bed…it doesn't exist!! We're also limited because we don't have a box spring. We did, but it was flooded in our old house when the basement flooded. I just couldn't find anything that wasn't crazy expensive or cheaply made so instead I chose to do a headboard (with a bed frame I still need to get!)! It was a cheaper option but the headboard itself has a lot of good reviews and is pretty inexpensive.
Originally I was going to do a gallery wall above the headboard. Looking at the space more, I don't think there's quite enough room and it may just make the area look crowded. Once we have the headboard up, I'll see how much space it left. I may just leave it blank or I may put one large piece of art of there.
The sconces in the picture are amazing. But, me being me I want to DIY them instead so that they match the DIY chandelier I'm making as well (see below). I'm not sure if we'll have time to DIY them or not. If we don't, I'll find something similar to the ones in picture that aren't as expensive. Not paying over $400 for two sconces!
The nightstands aren't my favorite. I like them, I do. I'm having trouble visualizing exactly what I want them to look like. Which would you choose?

I'm not going to lie, I spent a little too much on pillows. Pillows are my weakness. They're just so pretty!! I got most of them at Tonic Living (where we got pillows for Evie's nursery) and one fluffy pillow from Target.
The last decision for this part of the room is the rug. I debated between a fluffy moroccan type neutral rug and a more vintage, distressed, brightly-colored Persian rug. I *think* I'm learning towards a fluffy rug. It is the bedroom after all and who doesn't love a good shag rug. But, I'm also loving that multi-colored rug with the fringe, too. ANDDD a neutral rug with fringe that's not shag. Basically, all options are on the table. Help me decide!!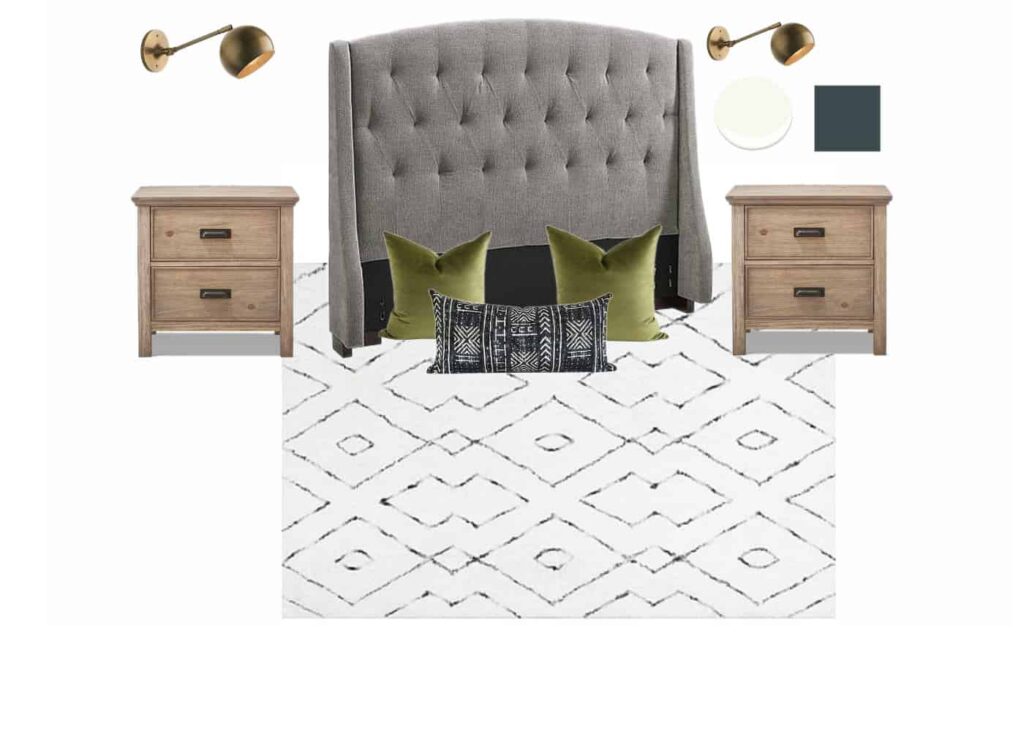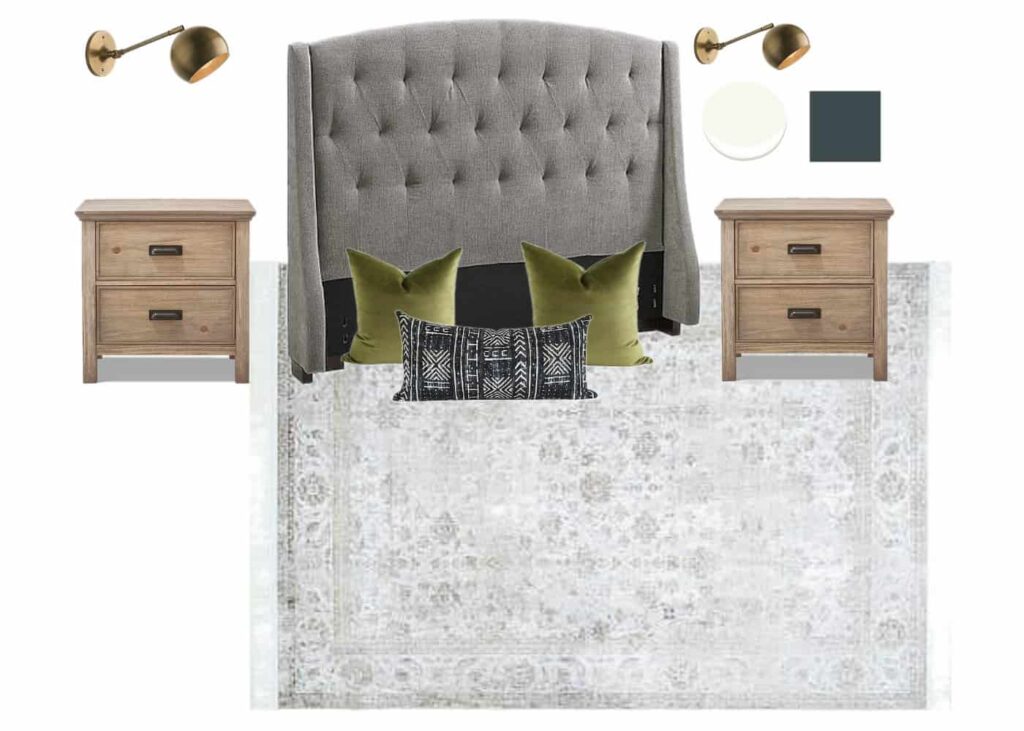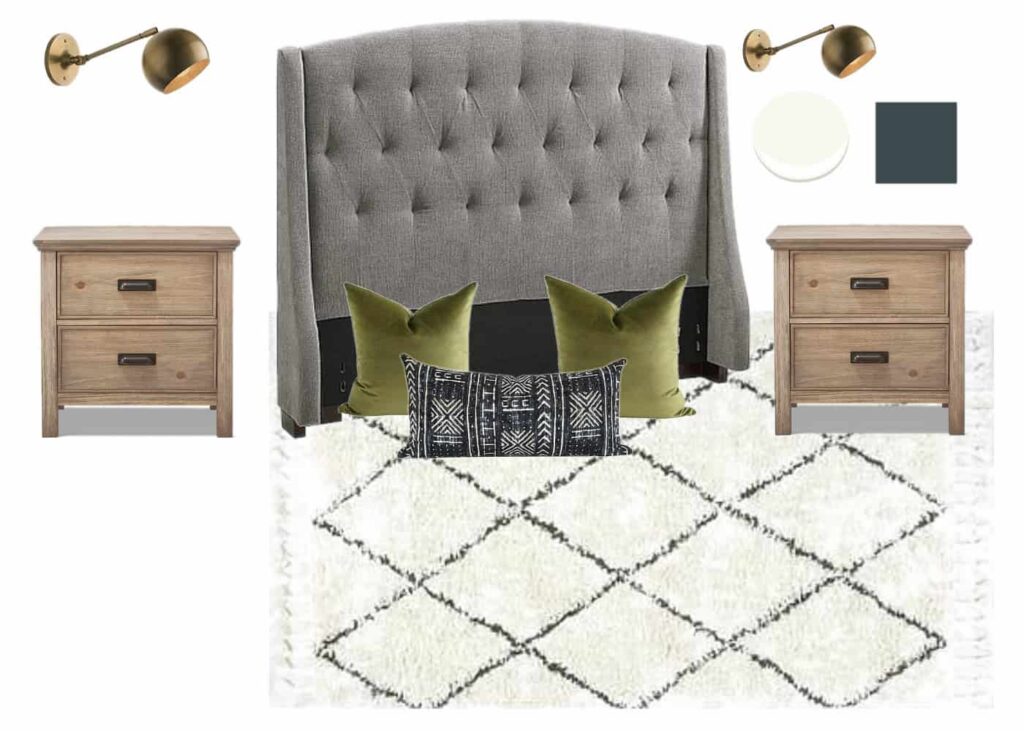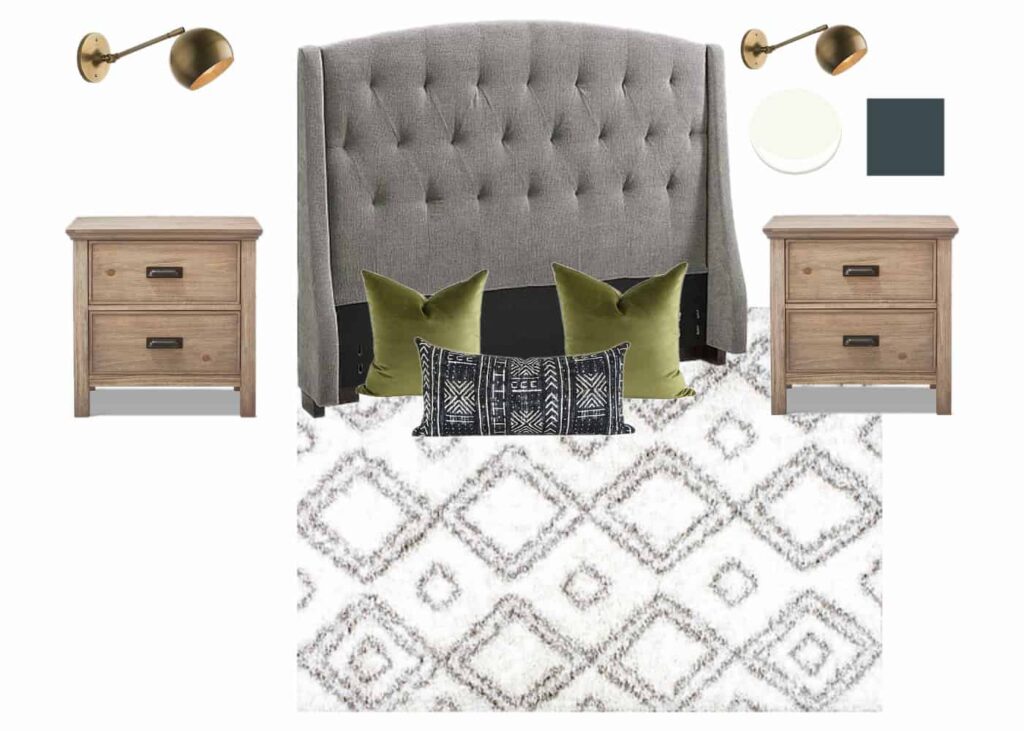 And this is the last rug that I forgot to do a rendering for…
Next comes the mini office area!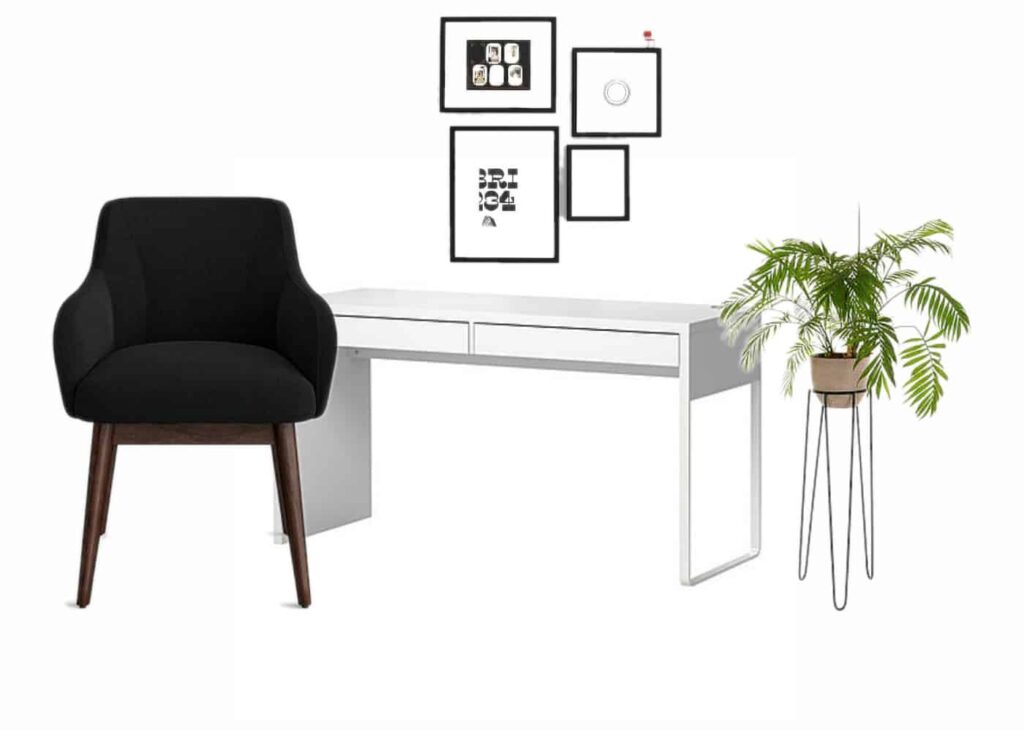 Office Chair | Picture Frame Gallery | Desk | Plant Stand
We already have the IKEA desk up there. So, just adding a new comfy chair and moving the gallery wall from behind the bed to over by the dresser. I *think* we're going to put the desk under the sloped ceiling in front of the exposed brick. That leaves a large area in the front of the window for me to add some more plants to my collection!
The last area is the stairs leading up to the bedroom.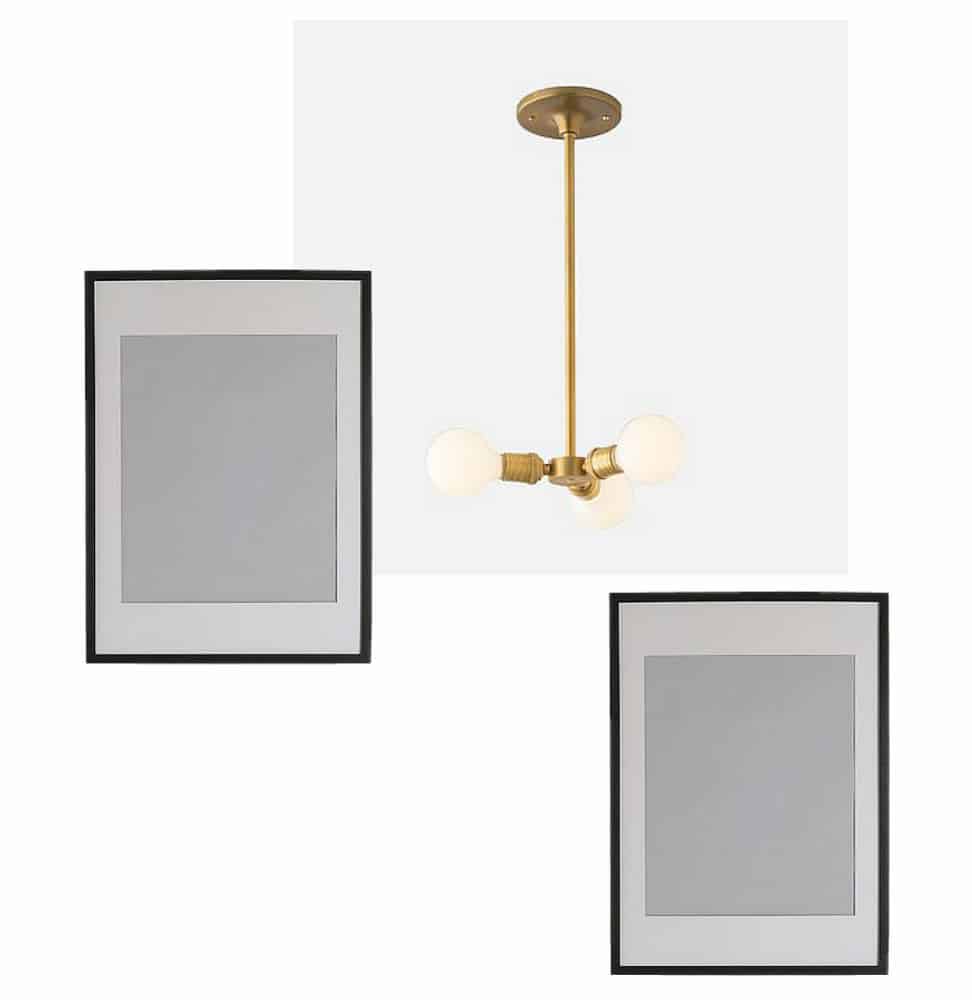 We are DIYing a chandelier and while it won't look exactly like that, I think that's the best comparison I can find. I combined about 4 different chandeliers I loved into one that I'm SO excited about. More on that soon 🙂
I bought these oversized frames months ago with the intention of cutting my own large mats and it just never happened. I think I'm still going to do this for the wall going up to our bedroom. It's either this is maybe some DIY acrylic frames. The benefit to these IKEA frames is that they can be 3M stripped to the wall while the acrylic ones require 4 holes per frame. Yikes.
That's pretty much it for the design plan! I'm pretty excited to keep things moving along!
And, just as a reminder…
Here are things need to be done (that are boring):
Paint the feature wall
Trim the feature wall
Finish baseboards
Install floor bullnose pieces then burn every other piece of that crappy floor we own
Install little wood piece things around posts for railing
Figure out the door situation and paint and install doors
Clean and declutter
List bed/end tables/dresser on Craigslist
Here are thing that need to be done (that are fun!):
Pick out a new bed
DIY or find new end tables
Switch out sconces
DIY a light going up the stairs (my personal favorite DIY for the space)
Add oversized frames going up the stairs
Make a gallery wall for behind the bed
Pick out a rug
Organize the desk area, make that functional
Switch out the hardware on the dresser we're keeping
Find a fun, modern way to display my husband's Star Wars legos or throw them out the window when he's not looking
DECORATE (YESSSSSSS)
Oh, also. My husband said he could box up his Legos until we move and there's a better place for them. So, yay! Problem solved there.
Remember to hop over to Casa Watkins Living to see everyone else's progress!

Wishing you a joyful day!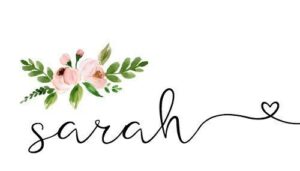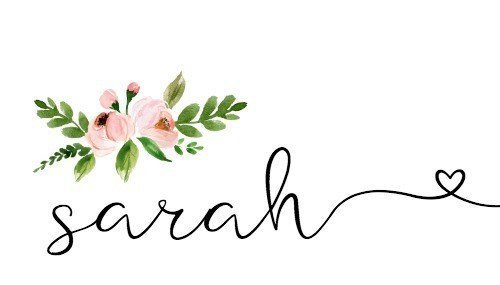 *P.S. This post contains affiliate links. Please see my full disclosure policy for more details*