My Favorite Things and Top Posts of 2017
2018 has just begun which means … it's time to share my top posts from 2017!
2017 has been quite a year for me and our family. We welcomed little Evie in April which means we finally have enough kids that when I'm questioned about one of their birthdays (at the doctor's office for example) I have to actually pause and think for a second. #momoftheyear
AND, this blog side job of mine has really blown up! In fact, while going over the analytics for my blog for this post, I discovered that I had over 1 million pageviews this year. I truly have a hard time believing that this thing that I love to do is actually interesting to other people. Craziness.
So, thank you for being here and following along on our journey 🙂
I feel like this year I've both honed in on what I want to do here and with designing while at the same time felt pulled in 100 different directions. Never having enough time or energy for everything I want to do. Never quite knowing if I'm good enough at anything that I'm trying to do. From this blog to designing to being a mother. Lots of doubting this year.
With the coming new year, I'm hoping to figure out what my path is. Or, I guess, to find clarity. I hate that word because it just reminds me of The Bachelor TV show. They're always searching for clarity in everything on that show. In their quest for love over the course of a few weeks. It's ridiculous but yet I watch every single season. But, I think the word "clarity" applies here so whatever haha.
With the year coming to a close, I thought I'd reflect on the past 12 months and share some random stuff that made my life easier, more convenient, or are just favorites of mine in general. Then, at the bottom of the post, I'm sharing the top 5 posts of 2017 based on page views!
All of these products I have used or own or love or really, really want 🙂
Favorite Home Items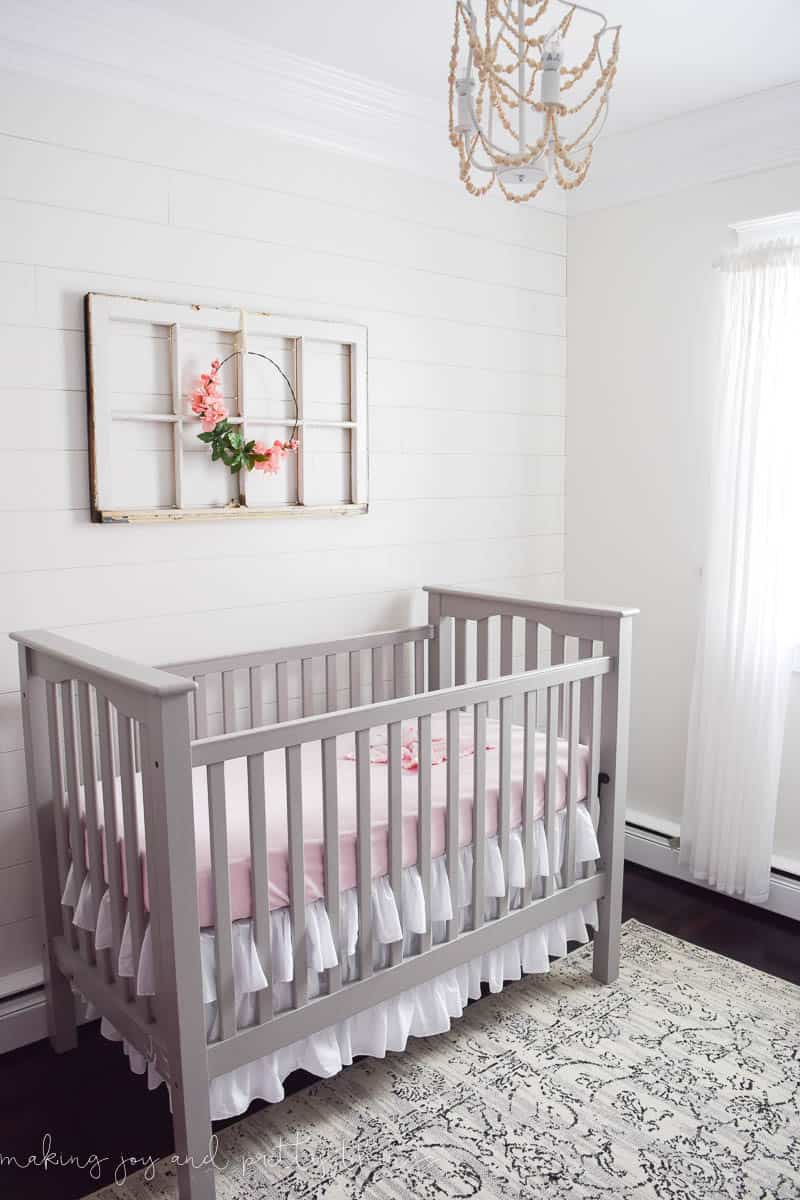 We finished Evie girl's nursery this past Spring. It was relatively budget friendly overall but one thing I did splurge on was a super soft fitted sheet. We got the same one for Charlie when he was a baby. (I want to get one for myself, seriously.) It's SO soft and great quality. It's honestly the only one we've used since she's been born and worth every penny.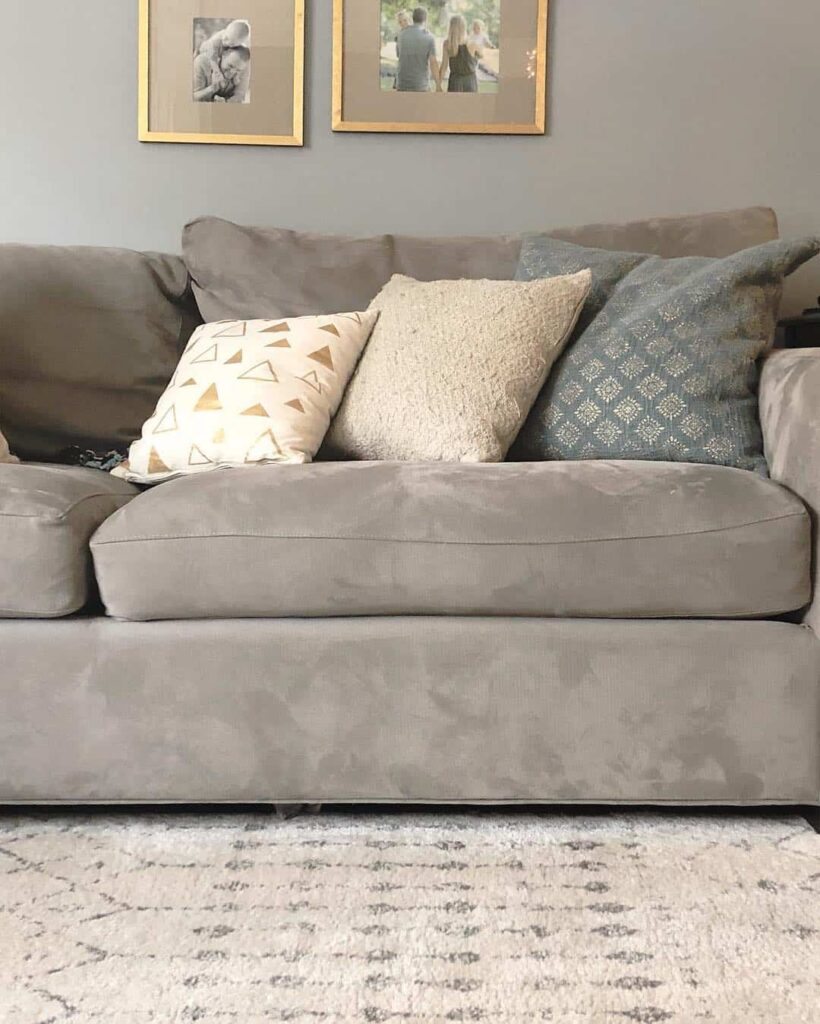 I purchased this rug for our living room just a few months ago and I honestly can't imagine the room without it. How did we live in this room without this rug??? It's the perfect neutral for the room AND it compliments the other decor I already have. It's a white color but doesn't show any dirt. At all.
I don't have one really good picture of the entire living room. Probably because it's overrun by toys and socks constantly. OMG I could start an entire new blog on my epic daily battle with my children's socks. They're everywhere and they never match. AND AND AND whyyyyyy do they always have to take their socks off?!?! Ok, back to the rug…. 😉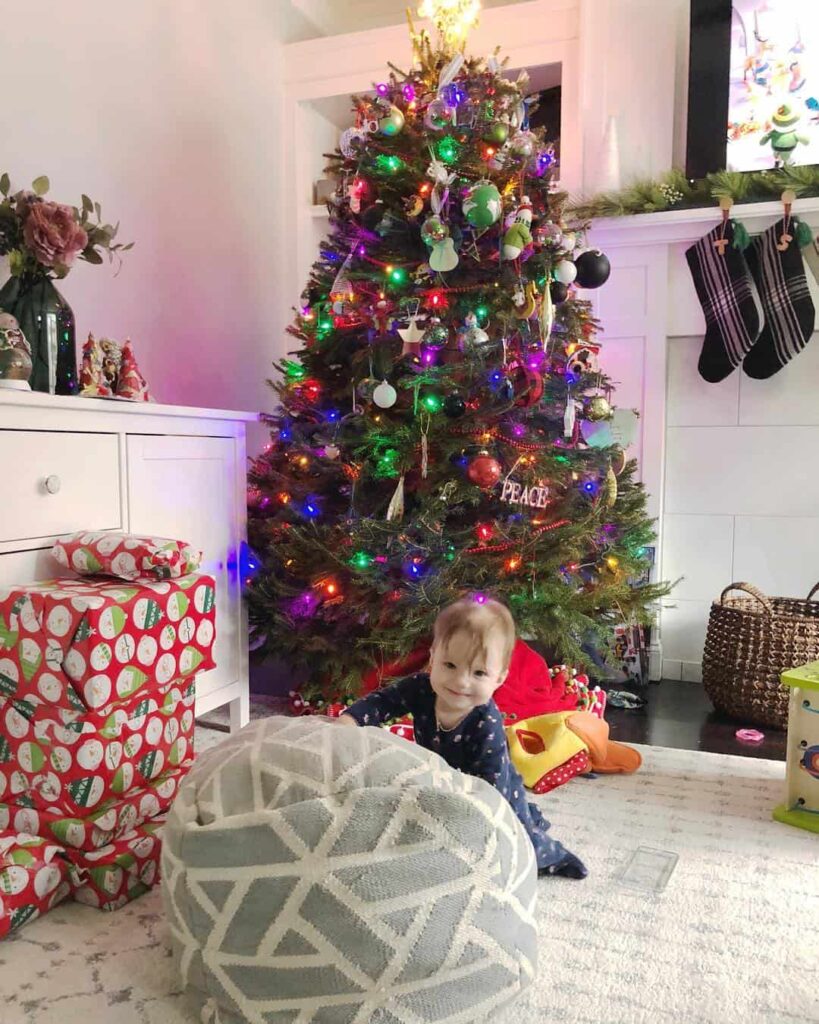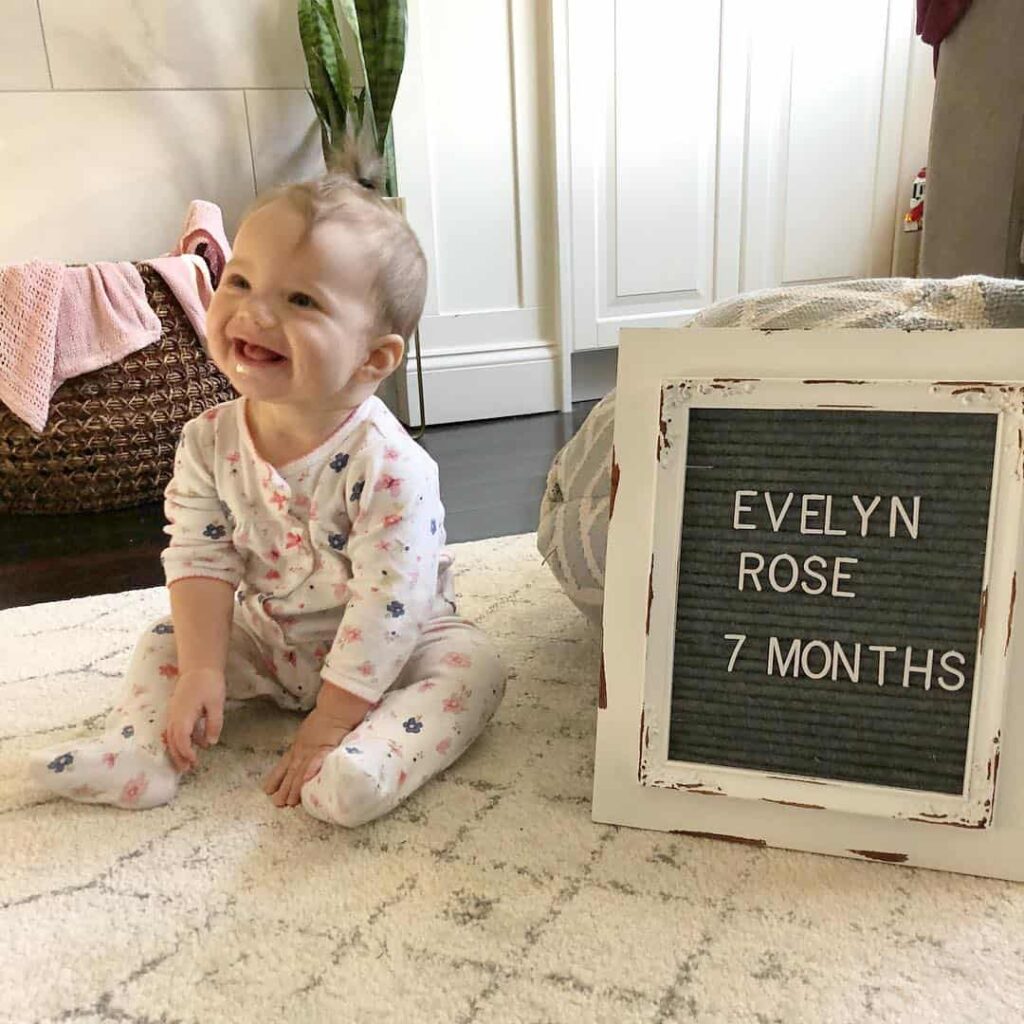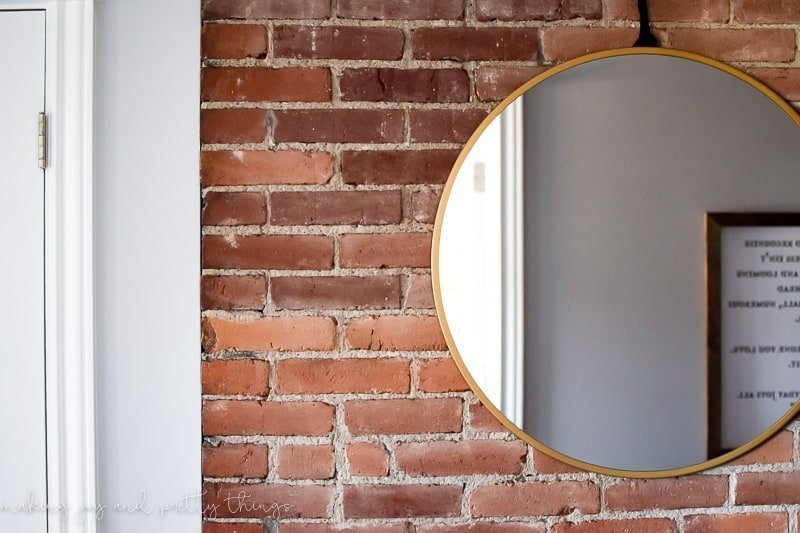 I really love most of Target's Project 62 line of modern decor. But, this brass mirror really stole my heart. I can't believe how cheap it is!! Definitely one of my favorite purchases of 2017.
Favorite Makeup
This section will be very short. Like one item short. I have a whole bag full of makeup that I use probably twice a year on special occasions.
Every other day I only put on mascara. And that's really because my eyelashes are basically transparent and I look weird without it 🙂 This mascara. This stuff is amazing.
The idea of getting up every.single.day and putting on a full face of makeup and do my hair is … not my cup of tea. Maybe people look at me like this every day:
But, meh. Mascara only it is.
Favorite Recipe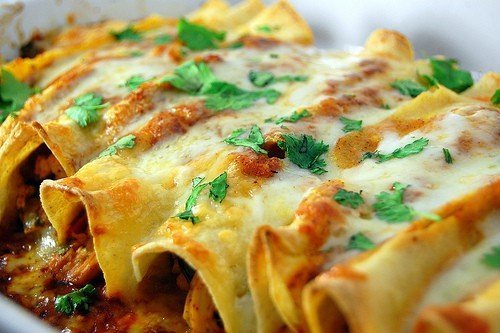 You guys, these chicken enchiladas are what dreams are made of. I could eat these 7 days a week. For the kids, I take the chicken out after it's cooked and make them separate tortillas with just cheese and chicken. SO good.
Favorite "Healthy" Stuff
Seeing as it's the new year, I figured I'd throw in some of my favorite "healthy" stuff.
I love working out and can definitely see and feel a difference when I'm working out consistently and when I'm not. I'd prefer to just go running but can't in the winter outside (asthma) and I absolutely refuse to run on a treadmill. I'm not a hampster.
I found Nana and her challenges on Instagram and have been doing her workouts since I had Evie. You get 2 weeks of new workouts focusing on different body areas + cardio + abs and the challenge runs for 4 weeks. So, you end up doing each workout just twice! I get bored doing the same thing each day (except running, oddly enough) so I like that I never feel like I'm repeating the same stuff over and over.
This is not an affiliate link or anything I just really love her workouts, how positive she is, and how I feel after doing them. Check out her workouts here!
So that's healthy for your body. A big focus for me in 2018 is a healthy mind.
And for me, that's via reading. I have approximately 2 seconds per day to read. Seriously. I do try and squeeze in a few minutes every day for a chapter in a book or a few poems. It's good for the soul.
My SIL introduced me to Brene Brown and I'm hooked! She's written a couple of books (the most recent one I'm still reading) and focuses a lot on living wholeheartedly, showing up and being seen, and being vulnerable. All things I'm not good at. Reading her books have taught me a lot about myself and how I want to be going forward. I'm way more vulnerable and present than I was before and while I don't normally get that reciprocated or validated it's almost freeing to not live in that shell. Anyway, even if you're not weird like me, her books are just … amazing.
For my birthday, my SIL (she's awesome) got me this book and it's one of my favorite books to grab when I have a second to read just a page or two. Just a simple poem about love or life or whatever. My second go-to book of poems is the sun and her flowers.
[wc_divider style="solid" line="double" margin_top="" margin_bottom="" class=""][/wc_divider]
On to the top posts of 2017!!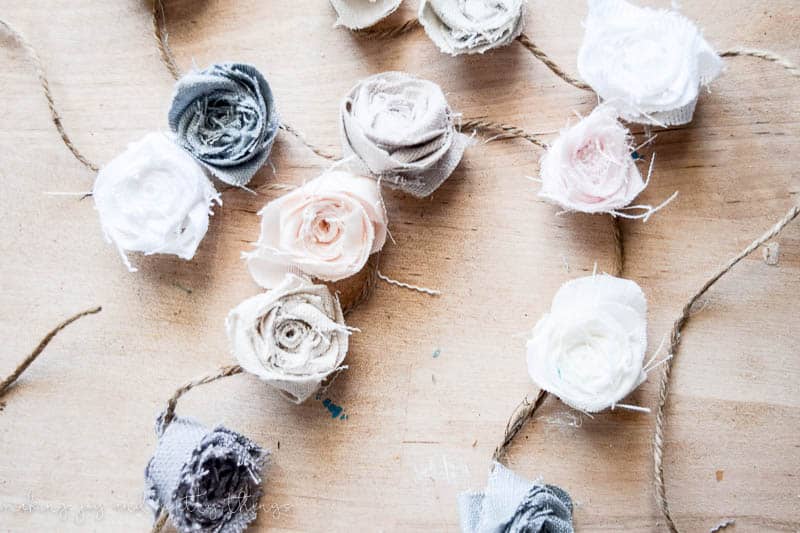 I'm honestly so surprised by this one! What was such a simple little project really took off on Pinterest! Glad you guys liked this one.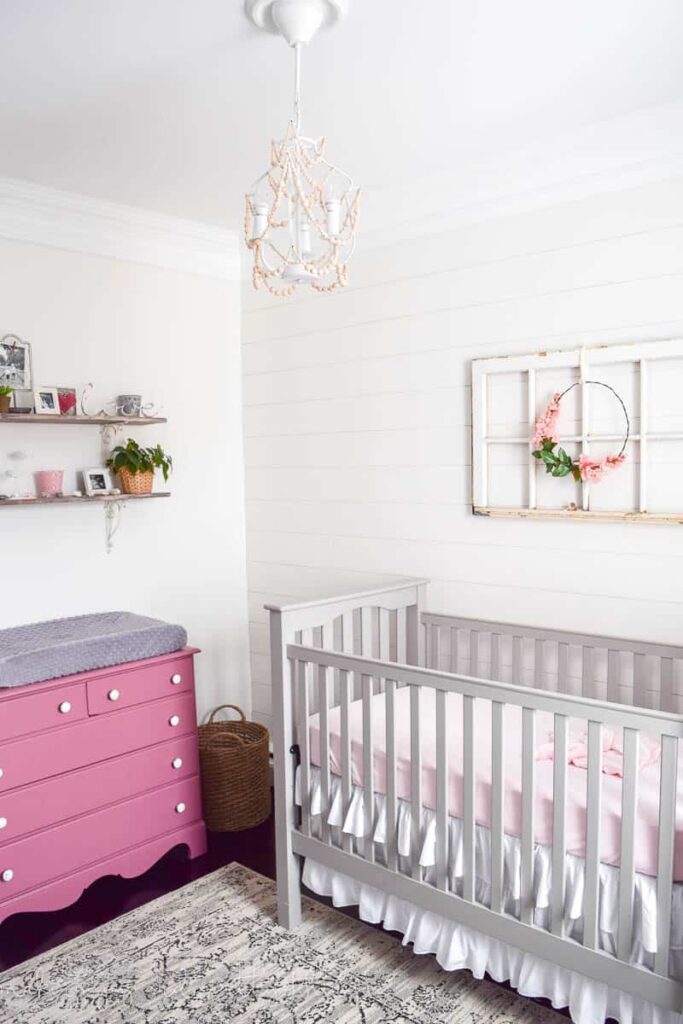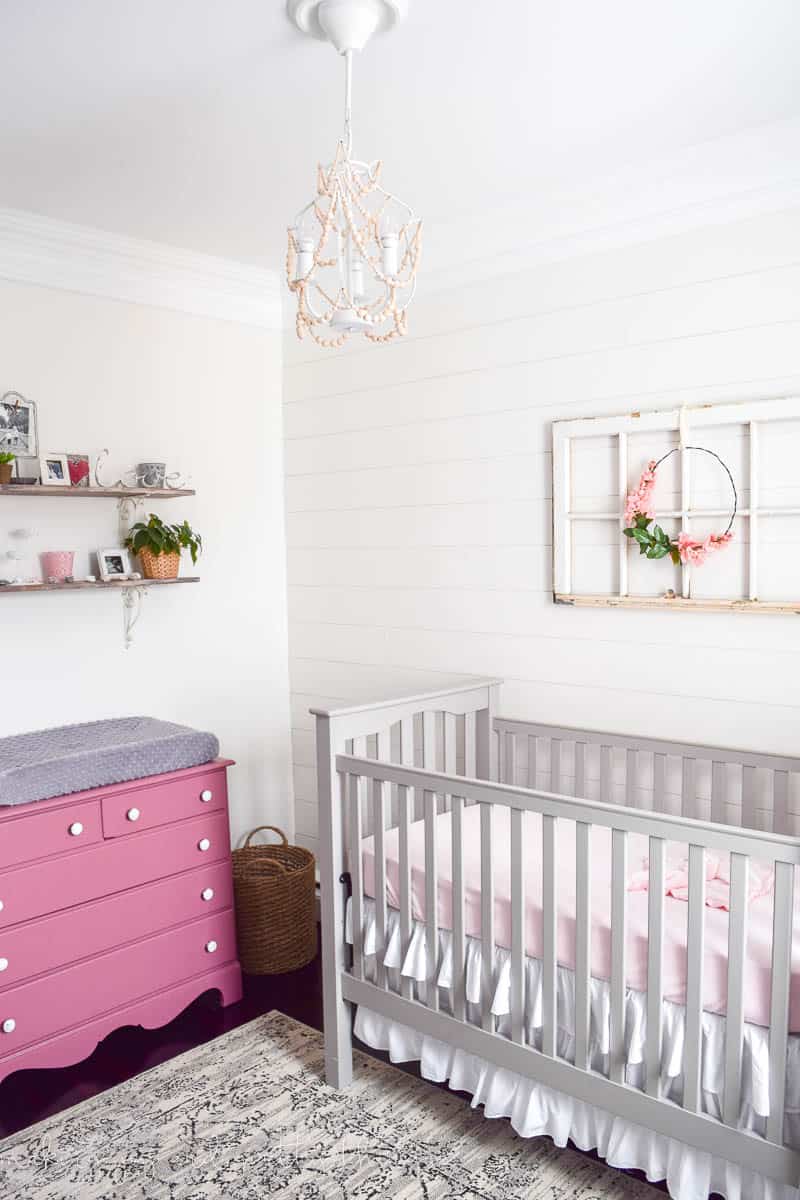 I still love this room. Maybe because it's the only clean room in our house most of the time. Who knows. It's just perfect and I'm so glad you guys agreed!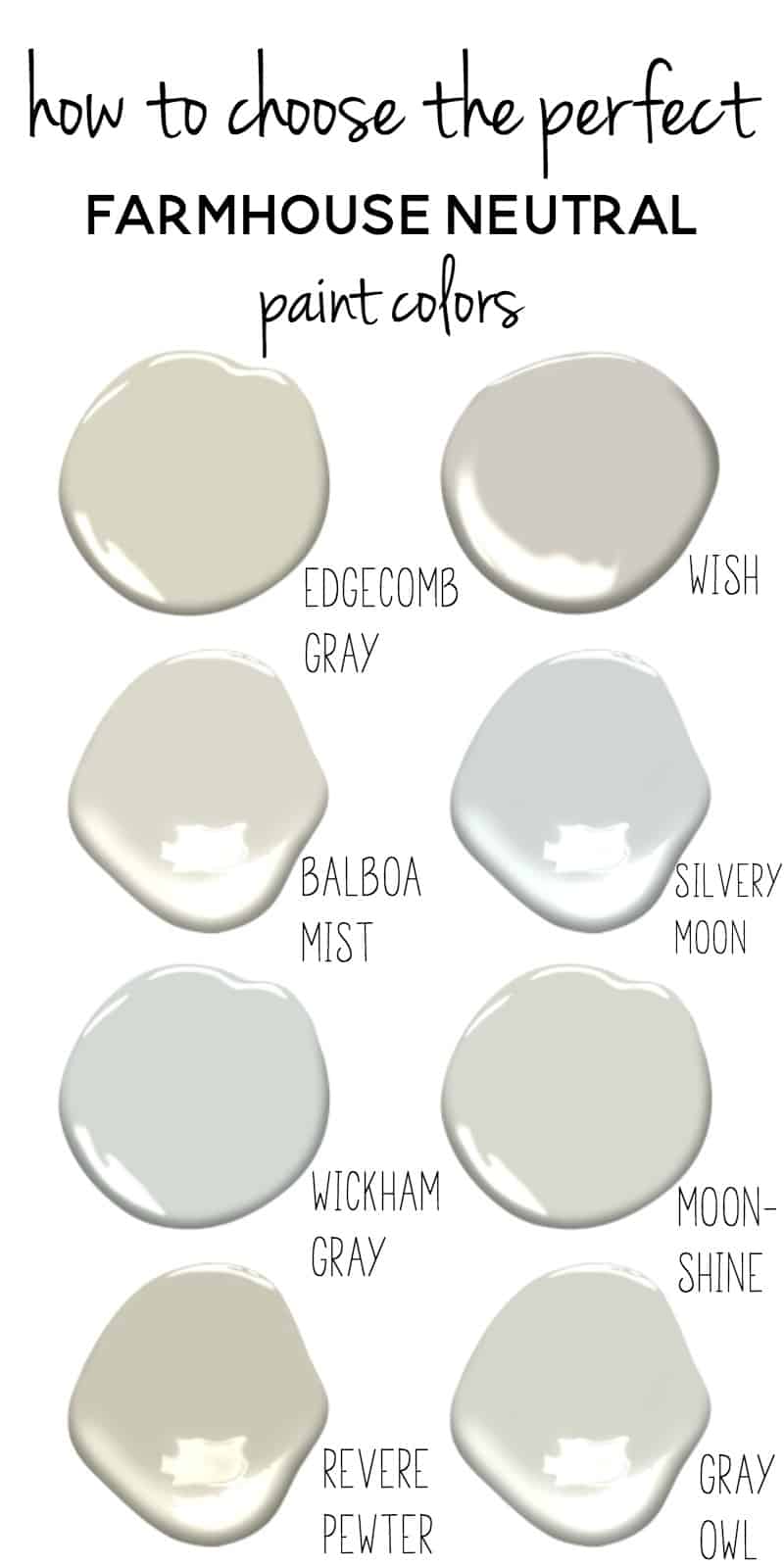 This was a post I knew I needed to write – picking paint is the worst! I'm hoping to actually write more posts all about paint this year.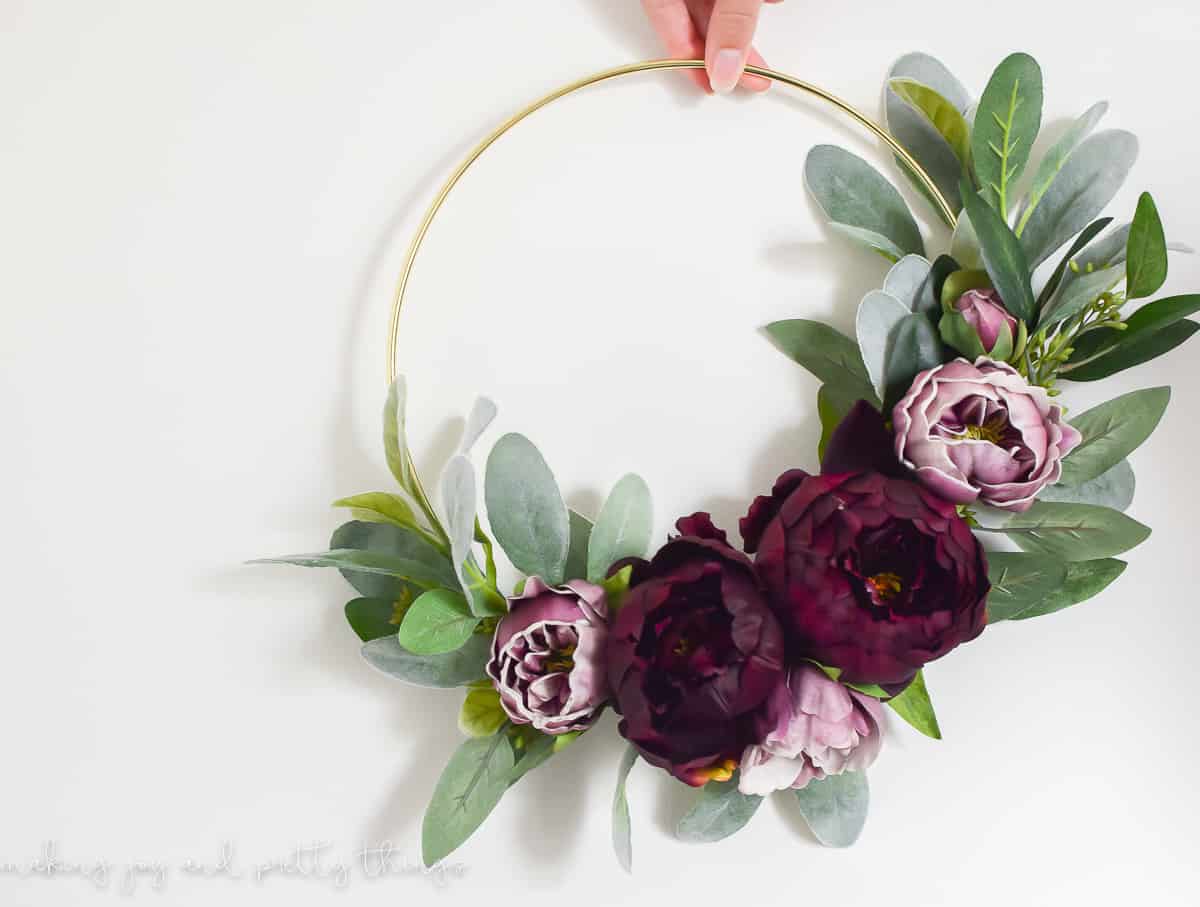 I love that you guys loved this wreath!! It was one of my favorite projects of the year, too 🙂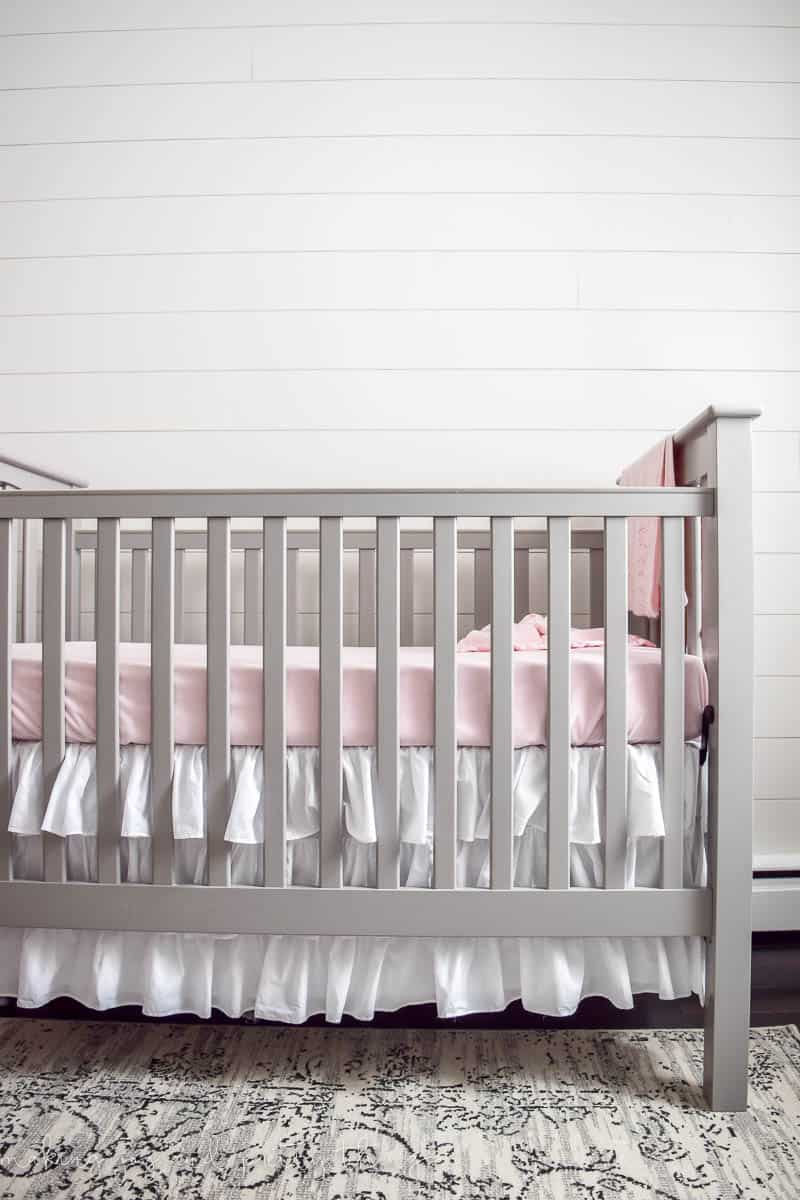 This was by far the most popular post of 2017! I still get tons of views per day on this post, tons of emails about it, and almost 100 comments on the post itself.
Last, I wanted to take a look back at my goals for 2017 and see how we did!
Turning Charlie's room into Evie's nursery – DONE! See her nursery here.
Give our main bathroom a refresh – did not even get started. This has to be done in early 2018 though so stay tuned.
Master bedroom closet renovation – DONE! See that project here.
IKEA Hacking the buffet thing in our family room – thought about it, but didn't happen. May never happen. Or, maybe I'll get to it this year.
Gallery wall in the hallway – this did technically happen but I haven't shared it just yet.
Family command center – Changed this out for a modern gallery wall so we'll call that done! You can see it here in the dining room for Christmas.
Finishing the dining room – DONEEEE. Still have to share that on the blog but you can see what it looks like decorated for Christmas.
Soooo based on that we get a 71% grade on the year. Not too bad, I guess!
I'll be sharing our projects and goals for 2018 soon! The list is pretty long and includes listing this house, moving, and NEVER MOVING AGAIN.
Wishing you a joyful day!