The first step to getting that signature "Fixer Upper" look starts with choosing the perfect farmhouse neutral paint color.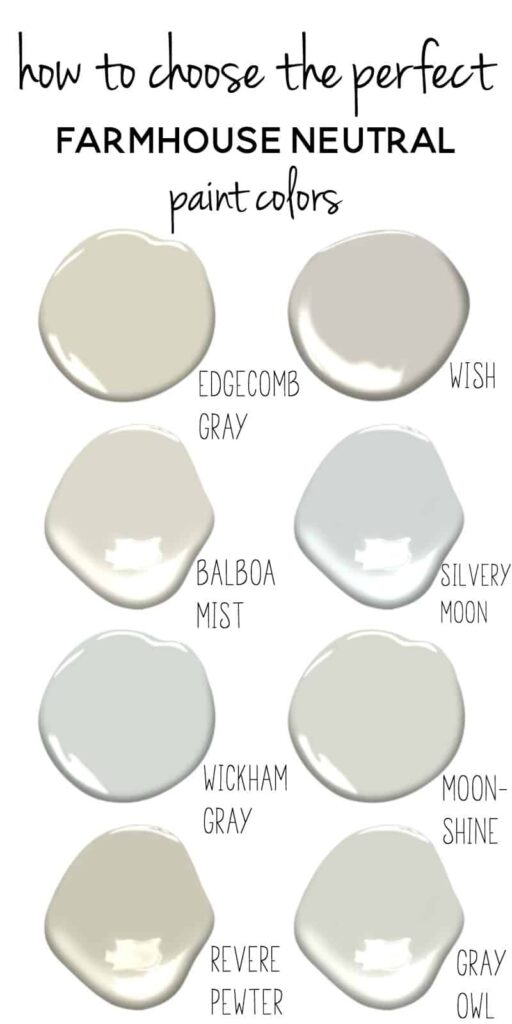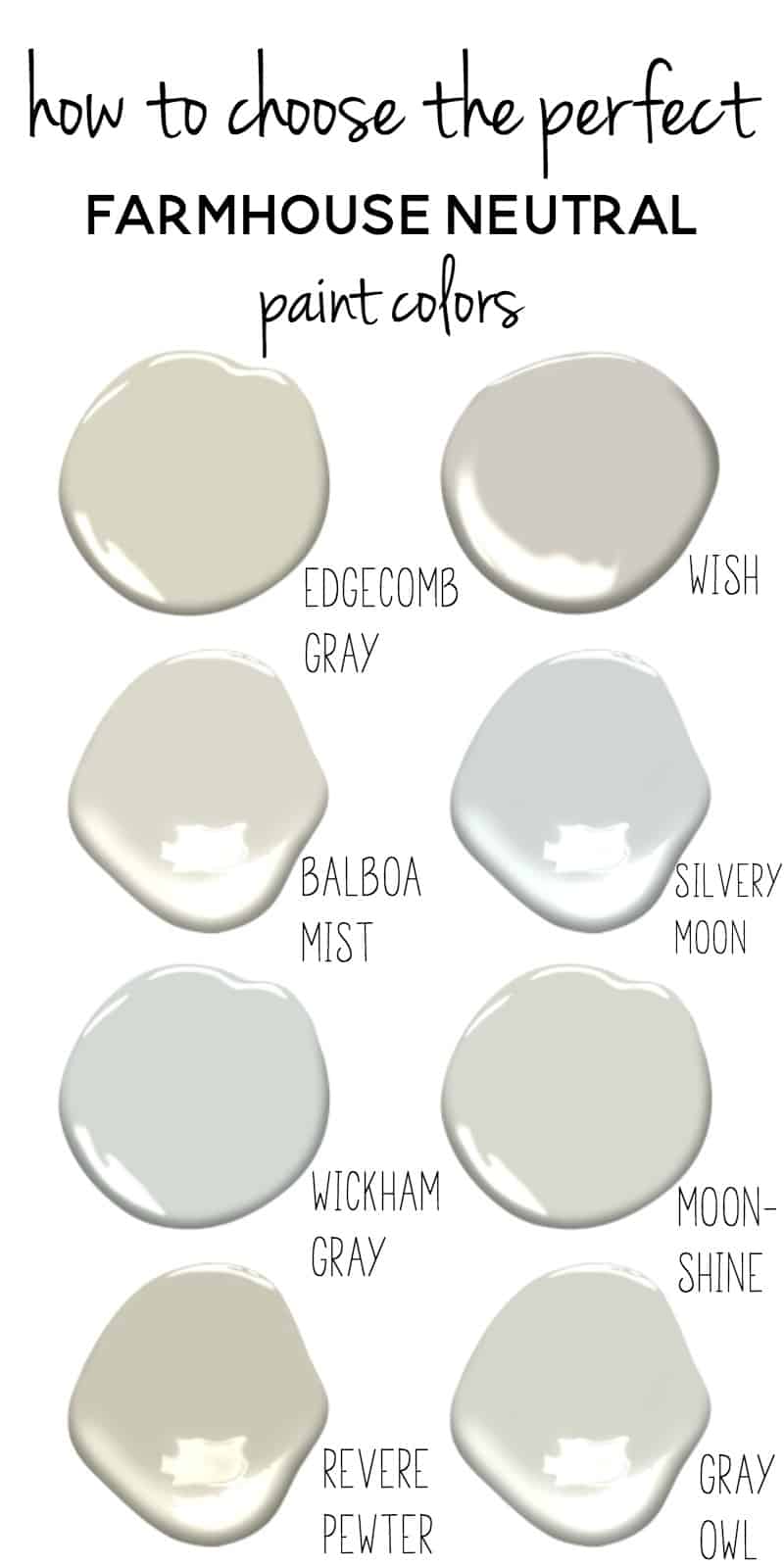 So, when I found out through the reader survey that many of you have problems choosing paint colors, I knew this post was going to be perfect.
Choosing paint colors can be such a fun experience. I new, fresh coat of paint does wonders to transform any space. It's actually probably the most budget-friendly way to update any room.
But, the actual process of choosing paint colors can be quite daunting. With so many (and I mean SO MANY) different colors available, how can you ever choose the perfect one?
I LOVE the soft neutrals of farmhouse style paint. Especially the latest trend of "greige" (combination of gray and beige). And, who knows how to choose the perfect neutral paint better than Joanna Gaines.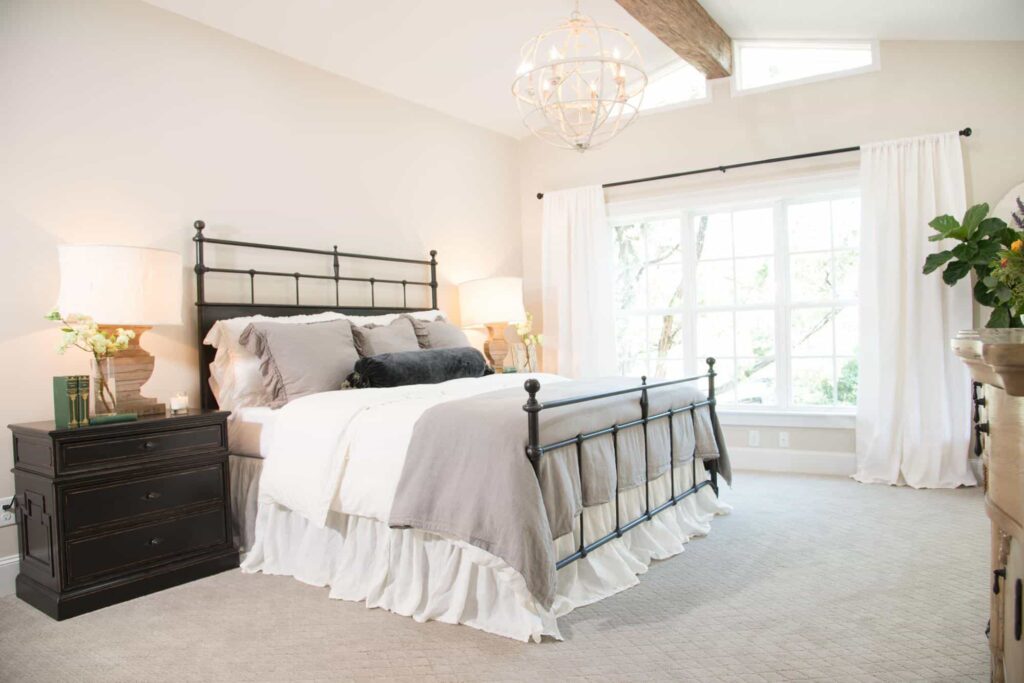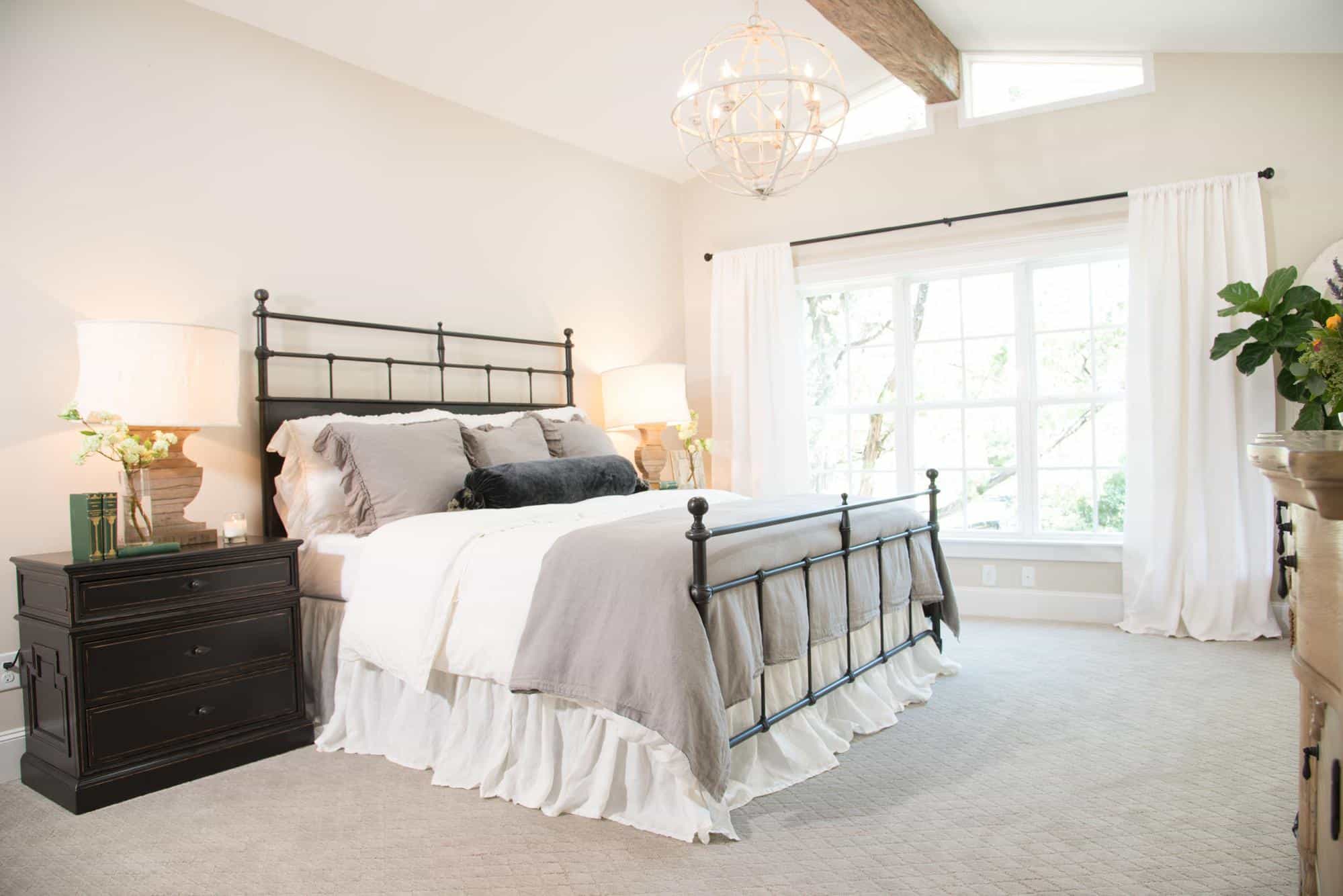 Source: Magnolia Homes
I absolutely love the color she used in this bedroom. It's such a soft shade of cream. Plus, then you can get away with having dark furniture when it's paired next to such a light color.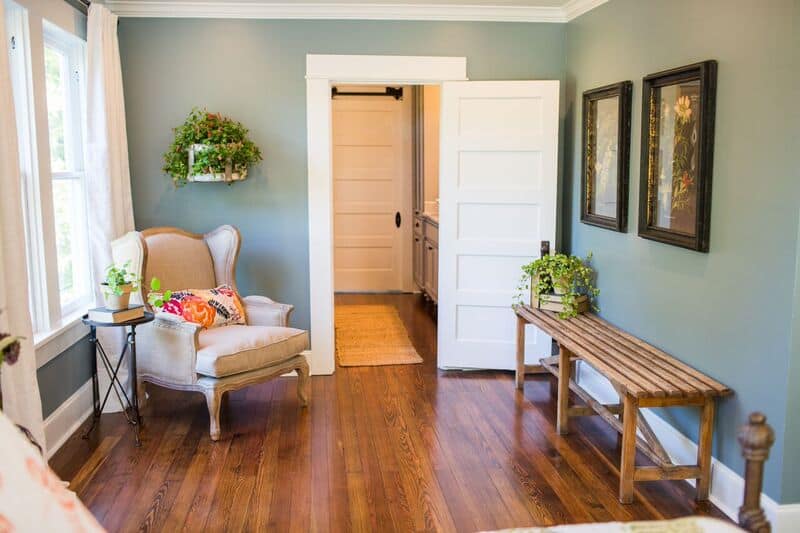 Source: Magnolia Homes
I have to admit, I'm not a huge fan of green in general. But, this darker shade of green compliments the natural wood accents she has in this room.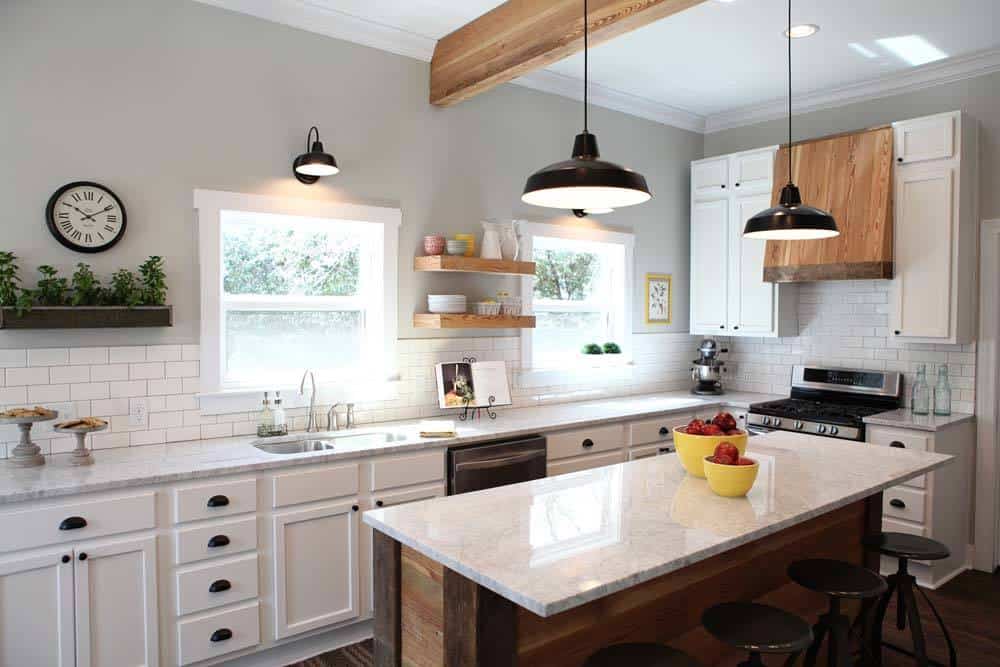 Source: Magnolia Homes
Is it gray? Is it blue? Looks like a combination to me. Either way, I love the lighter, yet colorful, paint she chooses in a lot of her makeovers.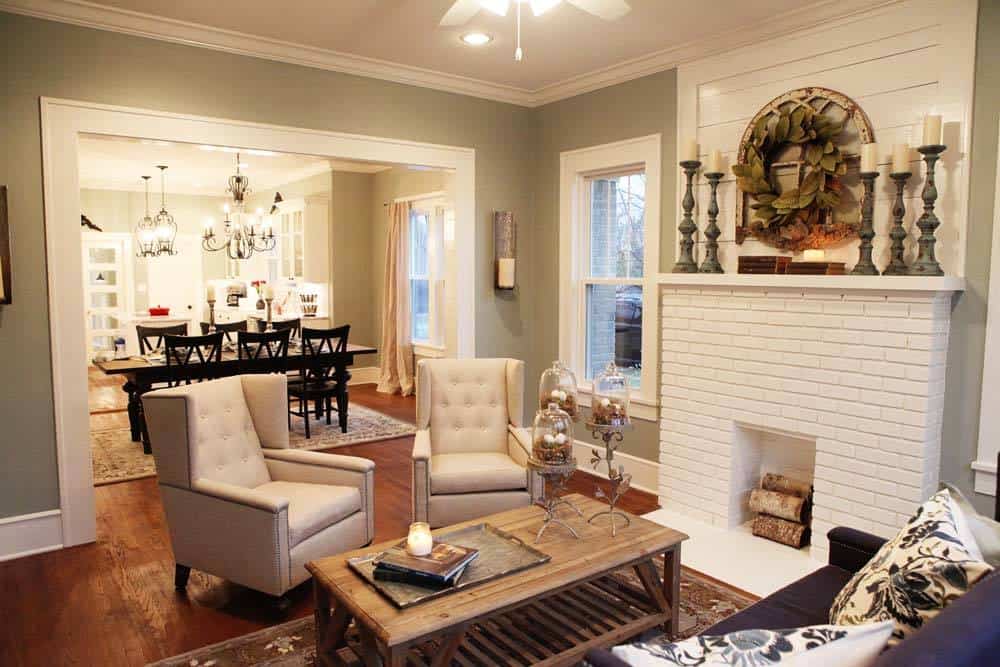 Source: Magnolia Homes
Here's another pretty green/gray color. Okay, maybe green is growing on me…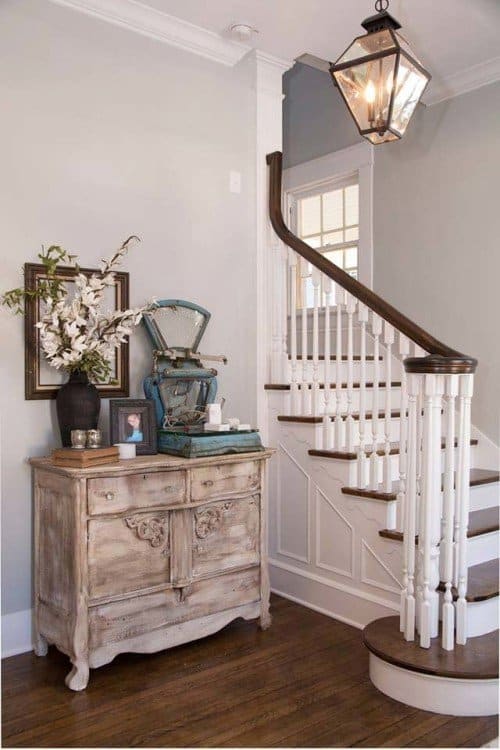 Source: Magnolia Homes
There's nothing prettier to me than a true gray color.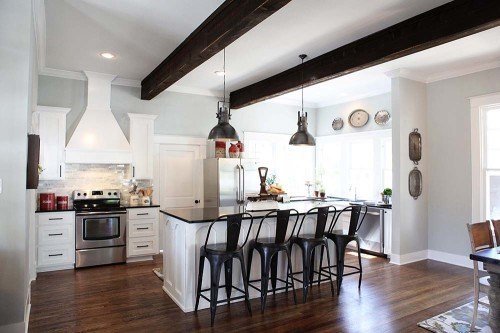 Source: Magnolia Homes
Unless you live in Waco, TX and plan on having Fixer Upper renovate a home for you (isn't that the dream??), you may be stuck on where to start when choosing paint colors.
Well, I don't have all the answers. But, through choosing paint I love and choosing paint I loathe on my walls, I've come up with a pretty solid step-by-step guide to choosing paint you won't regret.
PLUS, I found 30+ farmhouse style neutral paint colors from various paint brands.
Wishing you a joyful day!