High Park Benjamin Moore – Paint Color Overview
Benjamin Moore High Park is a part of the Classic Color Collection. This medium-green shade is timeless and elegant and would be the ideal shade for a soothing, relaxing vibe.
As a part of the 2022 Color Trends Palette from Benjamin Moore, it's no wonder that this sage green paint color has been an absolute favorite for so many! It's very close to BM's 2022 Color of the Year, October Mist, just slightly darker.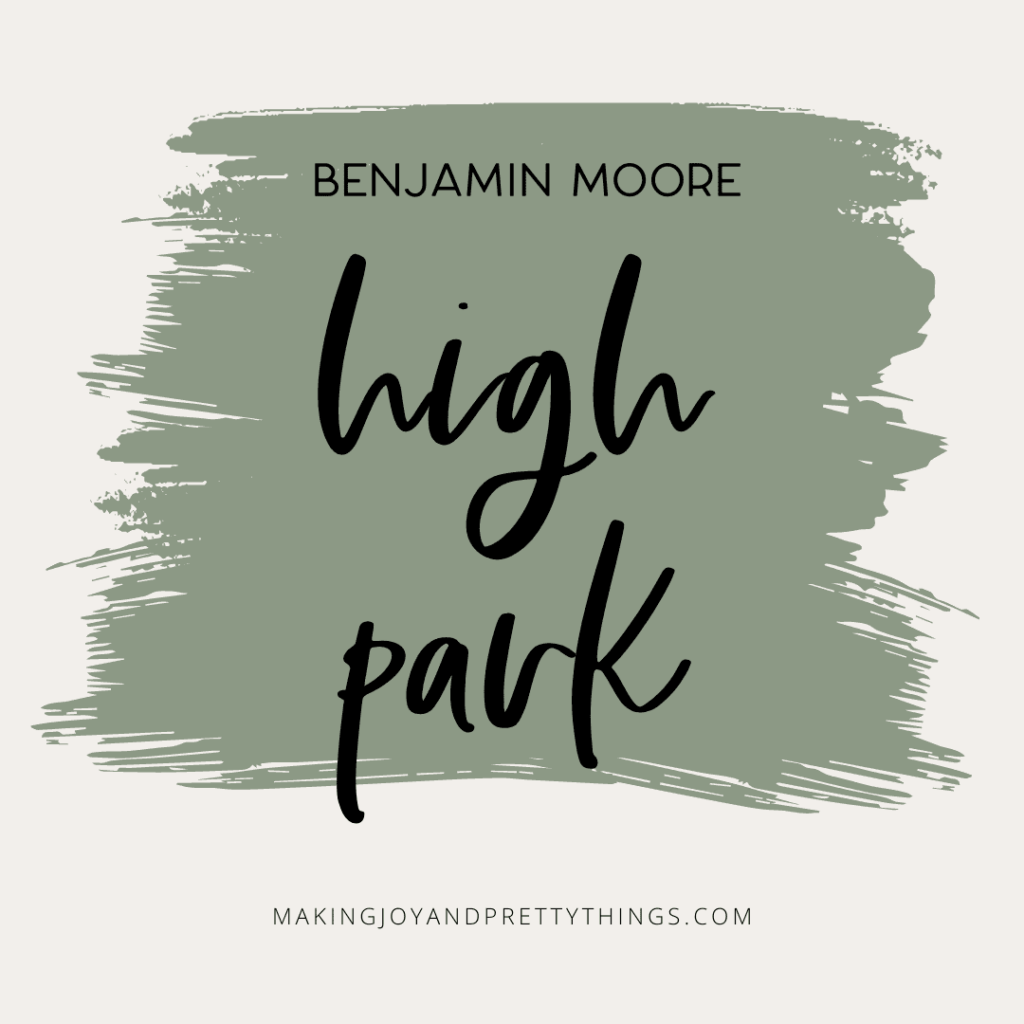 This post contains affiliate links. Please, click here to read my disclosure policy.
I've really been into the new trend of gray-green paint colors. It's like the perfect grayish neutral got a pop of color. I never thought a green neutral would be a thing, but it works for so many different styles, and I'm here for it!
While I wouldn't recommend this particular color to brighten up a room, this sage-like shade is perfect for a bedroom, bathroom, accent wall, or painting cabinets and shelving. It's a great way to add a tranquil vibe with that element of style and coolness.
High Park Benjamin Moore Overview
High Park Benjamin Moore is one of my favorite green paint colors! This color would be a stunning addition to any room.
We used this Benjamin Moore paint color on our built-in cabinets in the home office. Originally, we decided on Caldwell Green but went with High Park instead. We painted the walls in Hazy Skies by Benjamin Moore and the color combination is dynamite!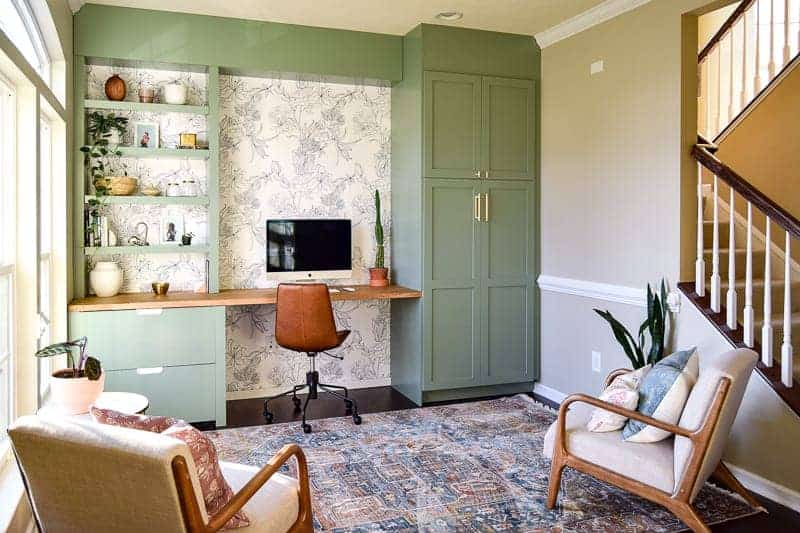 This would also be a knockout for a dining room, especially one with high ceilings and plenty of natural light.
I really love how versatile this paint color is. It's soft, tranquil, and soothing. But, if you paired it with the right color combination and decor elements, you could totally amp up the attitude of sophistication.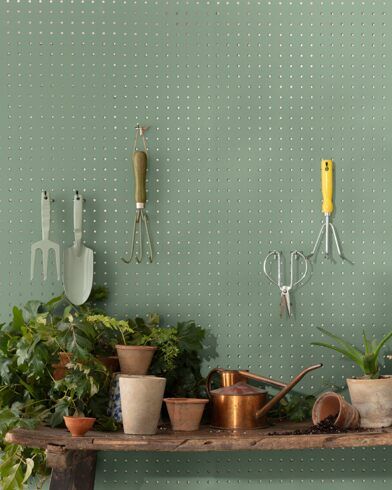 High Park Benjamin Moore Undertones
BM High Park has gray undertones. Working with undertones can be tricky. As you are purchasing drapes, comforters, blankets, towels, pillows, etcetera, stick to colors that also have gray undertones. This will help create a harmonious flow through the room.
A word of advice when painting a room: A paint sample will look completely different in the store compared to your home. This is all because of the lighting and other decor items in the room. I recommend picking up a few paint samples and painting a few swatches on the walls as a test before fully committing to a paint color.
If you need help choosing a paint color, be sure to check out my Ultimate Guide to Popular Paint Colors!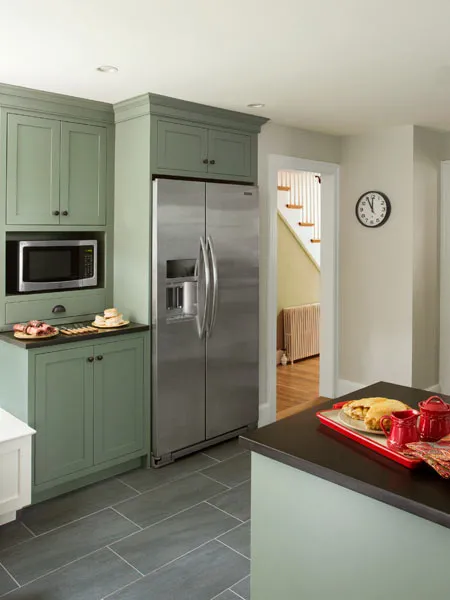 Observing the room at different times of the day will help you get a sense of how the color will change with the sunlight, lightbulb temperatures, and fabrics. All of these elements play a big part in how a paint color appears.
LRV of High Park Benjamin Moore
BM High Park has an LRV of 29.27, which means that it reflects a medium color.
Light reflectance value is the amount of light that is reflected off of the paint color surface. The LRV scale ranges from 0-100, with 100 being pure white and pure black with an LRV of 0.
Similar Paint Colors from Other Brands
Here are other colors from other brands that you might want to try out:
Card Room Green by Farrow & Ball
Sherwin Williams Jade Dragon
Valspar Leafy Rise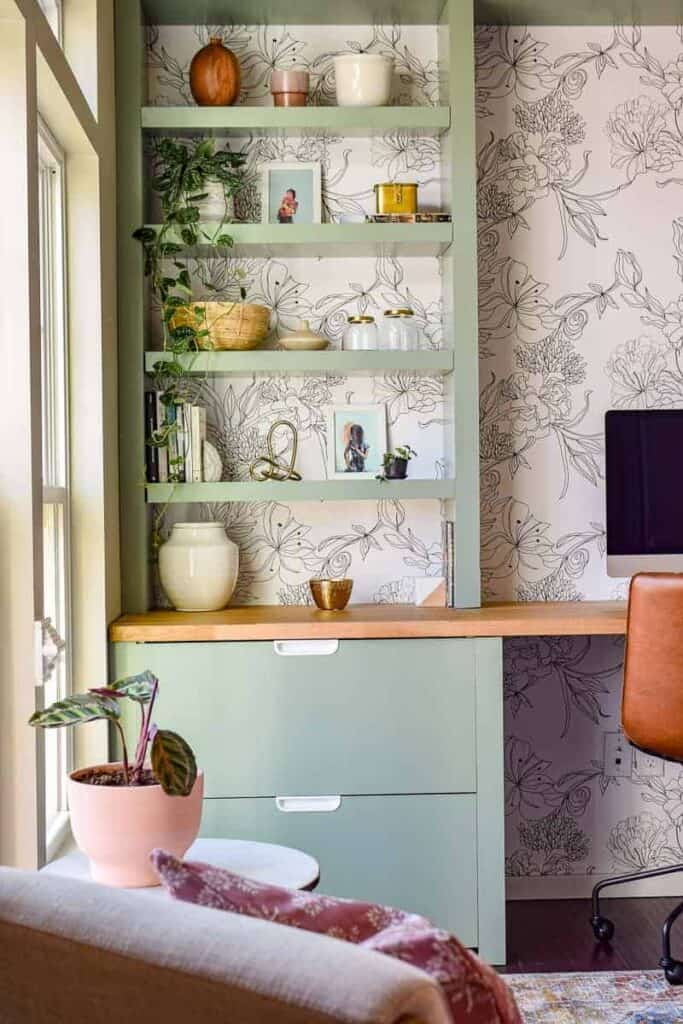 Other Complementary Colors for High Park Benjamin Moore
From the Color Trends 2022 Palette from Benjamin Moore, these neutrals would go beautifully with High Park:
Steam
Morning Dew
Natural Linen
Pale Moon
Venetian Portico
October Mist
For a matching palette, try Benjamin Moore Cascade Mountains, Kensington Blue, Steam, or Venetian Portico.
For a deeper, unexpected color combination, try Benjamin Moore Gloucester Sage, Wildflower, or Mysterious.
Benjamin Moore High Park is a beautiful shade of medium green that will give any room a feeling of tranquility, relaxation, and calmness.
Do you have any other questions about this paint color?
Let me know in the comments below!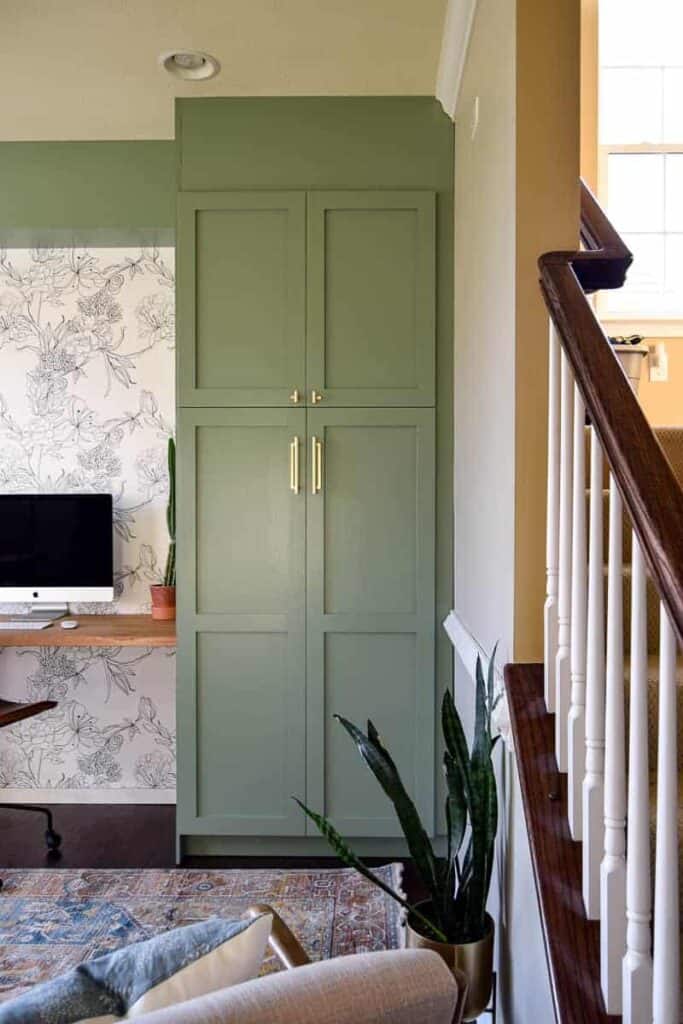 Want to see more of our modern office renovation?