Entryway Wallpaper Ideas For A Welcoming Feeling
Get inspired with these entryway wallpaper ideas to transform your home's entrance. From bold patterns to textured elegance, create a stunning first impression.
Your front entryway and foyer are the first thing someone sees when they walk into your home. It is the space where someone forms a first impression of your home and sets the tone for the rest of your home, so it makes sense that you want to give the decor in your entryway a little thought.
Wallpaper is a great way to add more color, character, or pattern to your entryway. Wallpaper is an excellent way to infuse more personality, charm, and a touch of creativity into this often-overlooked area. Whether you prefer bold and vibrant patterns, subtle textures, or timeless classics, we've curated a collection of inspiring ideas to help you elevate your entryway design.
Even though it is a relatively small space compared to your entire home, you can still do a lot to make sure your front door area is a welcoming place for guests (and your family at the end of a long day).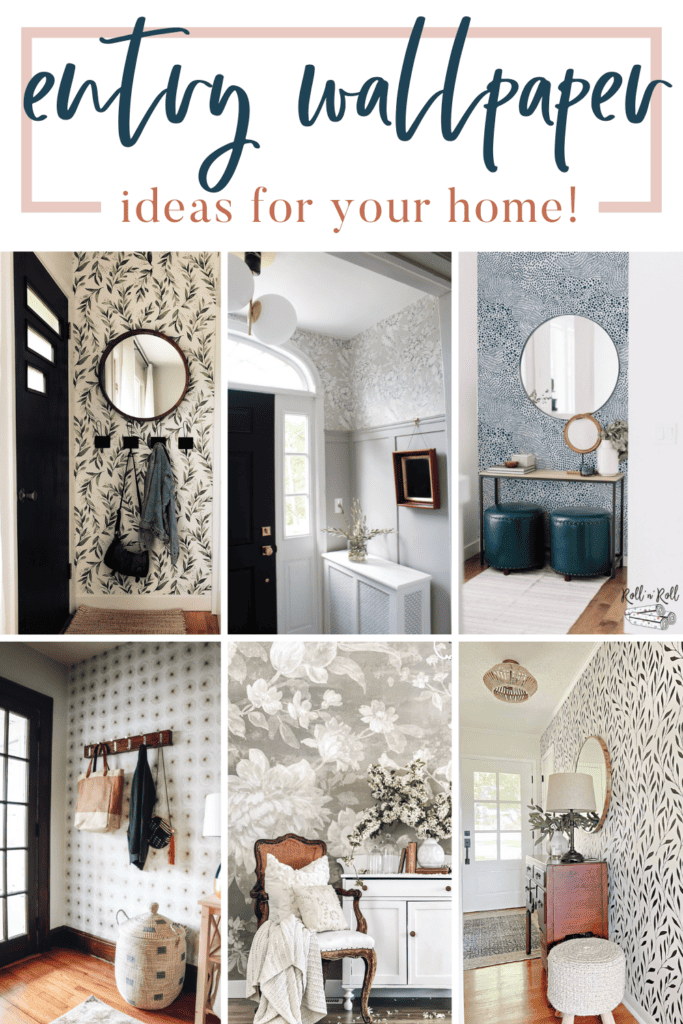 This post contains affiliate links. Please, click here to read my disclosure policy.
Pretty Entryway Wallpaper Ideas
Which of these entryway wallpaper ideas is your favorite?