Where to Find Affordable Art Online for your Home – Part 1
You may be surprised at how many online resources there are now for purchasing quality art at a reasonable price. I can't wait to show you my favorite places to find affordable art online plus share a few of my favorite pieces.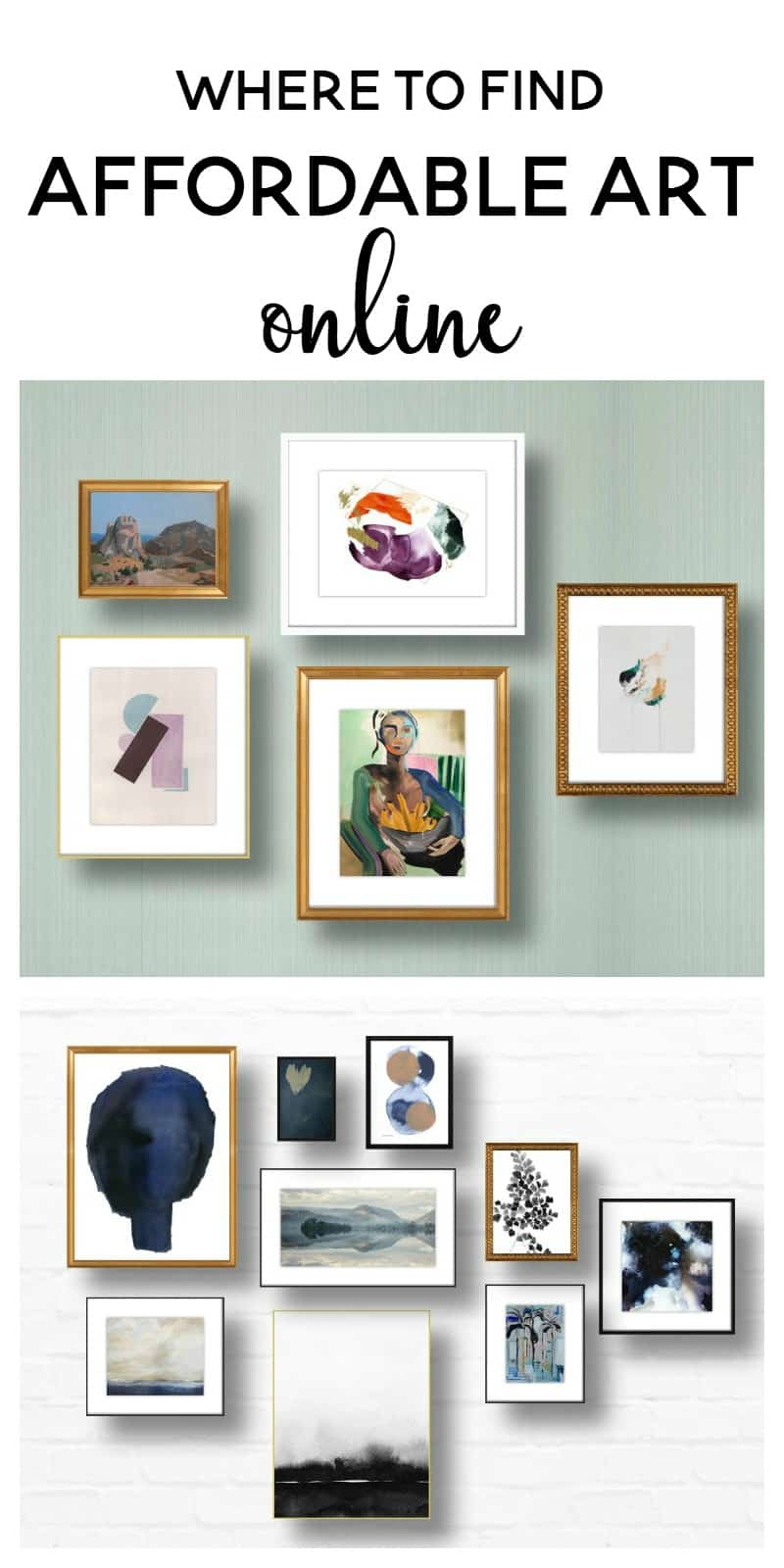 For the majority of my life, I didn't really consider art important.
Paintings, poetry, whatever, it all wasn't interesting to me.
I don't know if it was all the science and math classes I took to become a pharmacist. I believe my last art class was maybe my freshman year of high school or maybe middle school, I can't remember. Or, my sometimes just general cynical outlook. Or, the fact that my 5 year old can arguably draw better than me and I SO want to be better at it. Perhaps a combination of the above that caused this feeling. Either way, I didn't really "get" it.
When we started decorating our home and I started this blog, I became more intrigued by art. You could see a beautiful piece completely finish a space. The colors in an abstract flowing perfectly together but still look haphazard and cohesive at the same time. The words of a poem that can speak to you and fill your soul.
But, it really all came together for me after having Evie. Experiencing PPD was unlike anything I've dealt with before. I was feeling out of control and desperately searching for something to put me back together.
As weird as it may sound, I found a beautiful solace in looking at art. I am still a complete amateur when it comes to knowing the first thing about art. So, this is no expert's take on the power of art. If you asked me to spot an "impressionist" piece, I'd definitely have a deer-in-headlights look.
Art is powerful.  It makes you think.  It makes you feel and says things that words simply cannot.
Art is unifying.  It allows humans to understand each other, whether this person is your neighbor or someone you'll never meet thousands of miles away.  No matter how different we may all be, we share the same fundamental emotions and desires.  Feeling and seeing this communicated via art is a beautiful thing 🙂
At a time when I wanted someone's words to make me whole again, I found incredible relief in art.
Sounds cliche and weird, right? I don't know what it was. Reading the meaning behind the art, reading that suffering and unhappiness and joy and love all exist for everyone. I don't know. It made me feel understood.
A few weeks ago, my husband and I celebrated 6 years of marriage and my 31st birthday ( a week apart). Long story short, our big fun plans couldn't happen (because, you know, kids) but we got to spend a whole day together. Which is so unheard of. We couldn't decide what we wanted to do until I suggested we go to the art museum (which is a part of the natural history museum here where we only get to see the dinosaur side because, you know, kids).
It was one of the best days I think we have ever had. And SO needed. Walking through and looking at the art, reading the meaning about the art, seeing art from around the world, gosh it was such a great experience. I still look at 90% of art I see and wonder what the heck it's supposed to mean. Reading the descriptions, the history, the meaning behind a single stroke is so enlightening. It's like the "ah-ha" moment. Like, I get it. I get you. You're understood.
I doubt we will get a free day like that anytime soon. But that experience was something I want to remember.
Enter: art in your home!
Now, I'm not about to be perusing expensive galleries (though I'd love, love to) to find original pieces. So, online, budget-friendly, prints/typography/portraits, etc is my only option right now.
I'm truly amazed at the quality and sheer amount of art available for purchase online. And, for incredibly reasonable prices.
Over the next couple of weeks, I'm going to be sharing my favorite places to find affordable art online. Plus, I'm going to share my favorite pieces from these different stores!
You'll find my favorite picks to be a mixture of different types of art (mixed media, portrait, landscape, etc). But, you'll also notice an overriding theme of dark colors and general somber appearance. It doesn't take a psychiatrist to put two and two together. That's just kinda where I am right now. Dark and somber. If that's not your thing, more power to you! All of these sources have bright and colorful and happy art, too.
The first online resource for finding art I want to highlight is called Artfully Walls.
I found Artfully Walls from Chris Loves Julia when they featured them in a gallery wall they were creating. Once I clicked over to Artfully Walls, I was hooked! (And, no. This post isn't sponsored. I just love them that much).
Aside from the sheer volume of amazing art they have, I was so impressed by their premade gallery walls. You guys, this is PERFECT for anyone struggling with creating a gallery wall.
They also offer custom framing of each piece. But, the price was a little (A LOT) steep so I'd pass on custom framing and just get the prints.
Here are a few of my favorite premade gallery walls from Artfully Walls. (Remember the prices listed INCLUDE custom framing so the price drops dramatically when you take that out of the equation).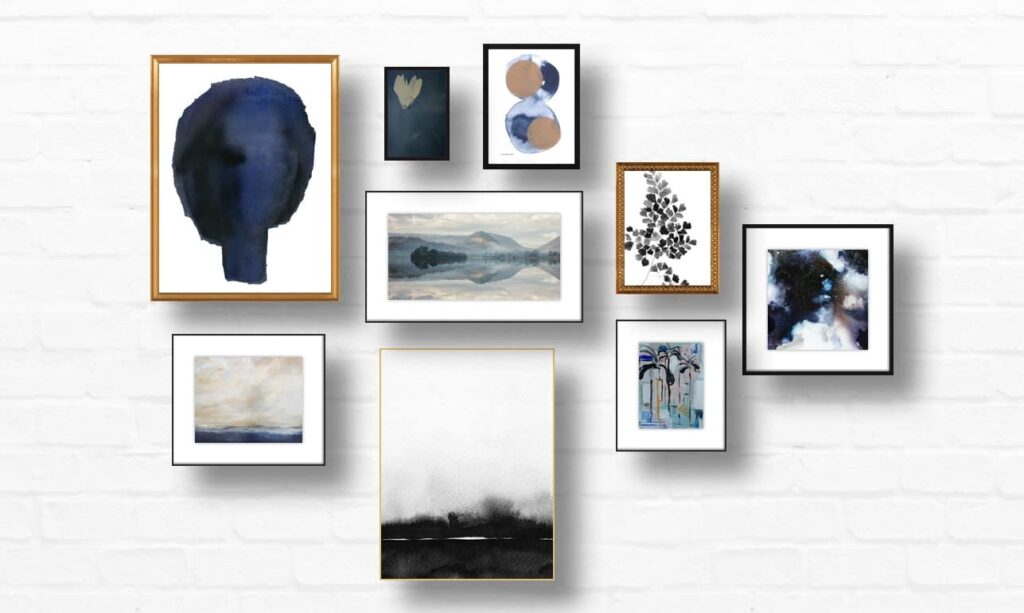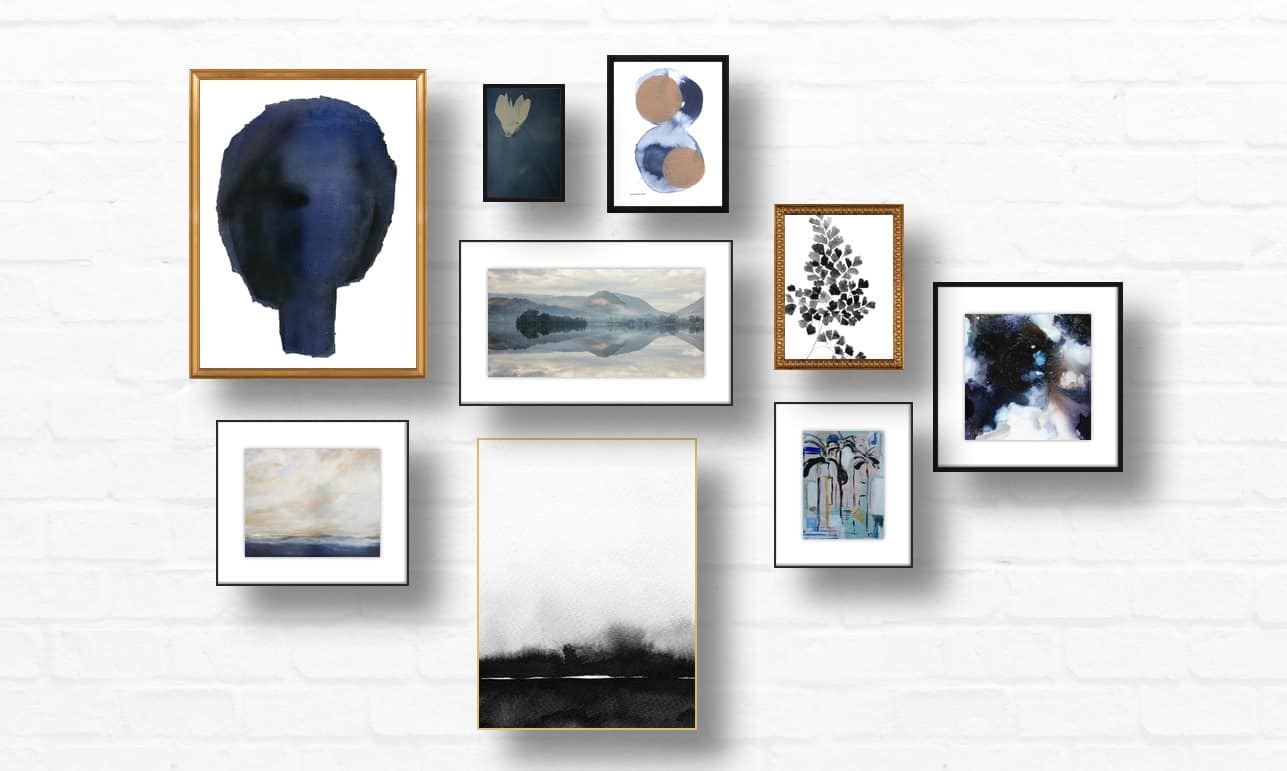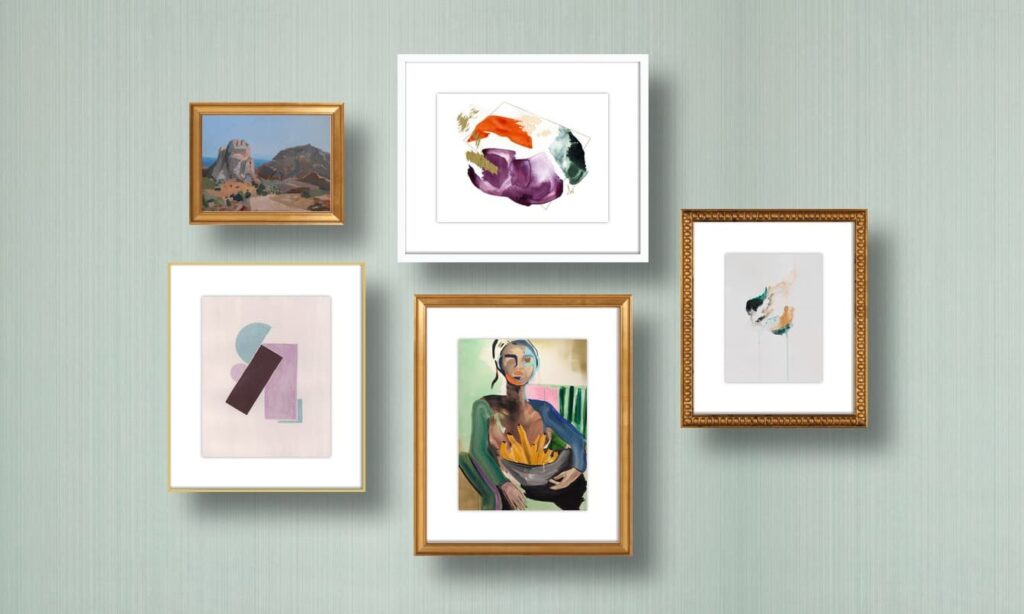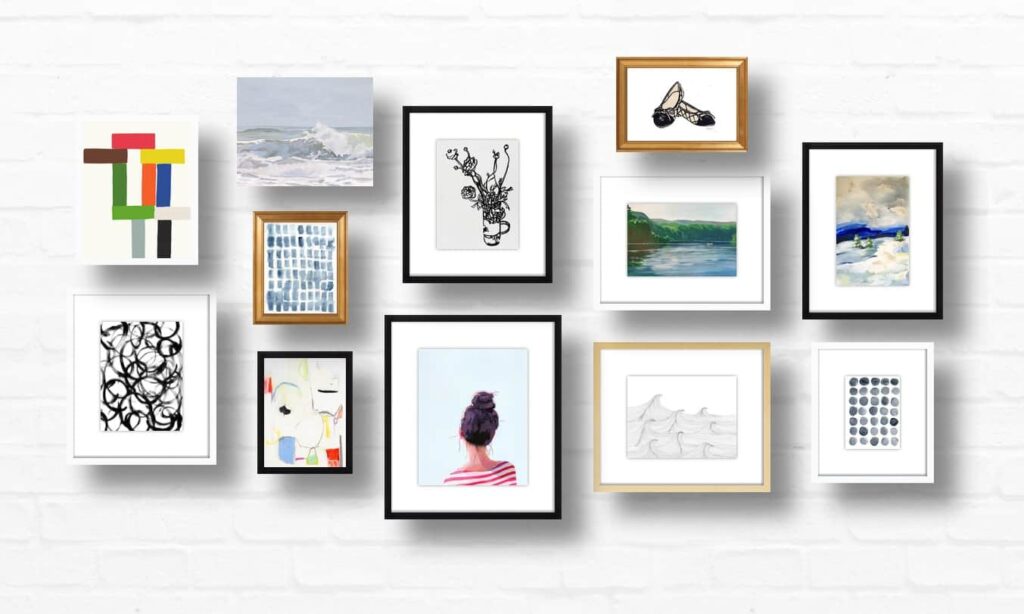 Curated Collection Gallery Wall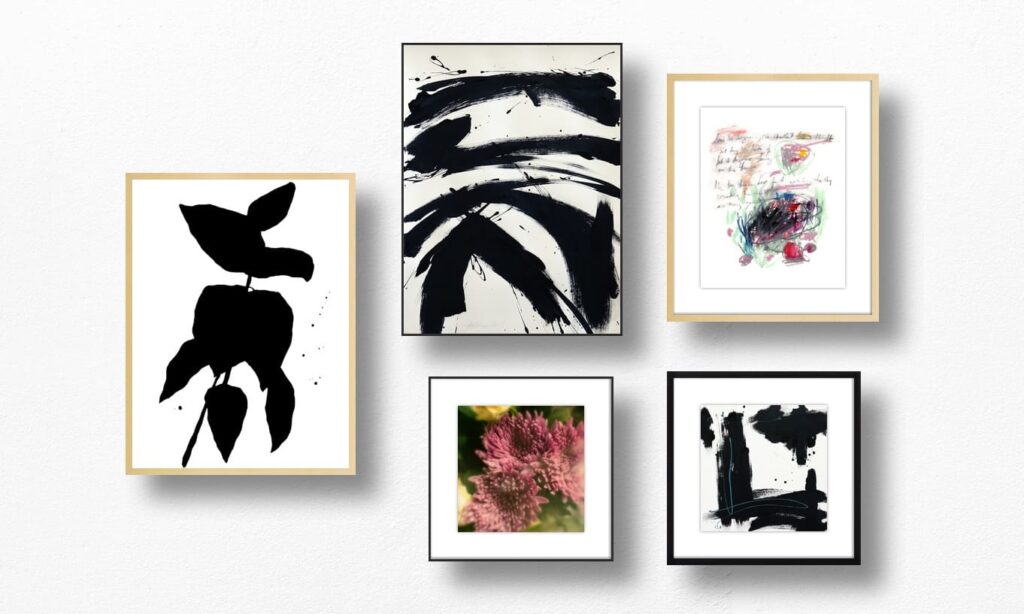 The other neat thing about their gallery walls is they share a recommended paint color for the wall behind the art AND they show you exactly how to hang the art to get the look. This is the last gallery shown (Dramatic Vibes). It's down to the inch. I mean, how convenient is that?!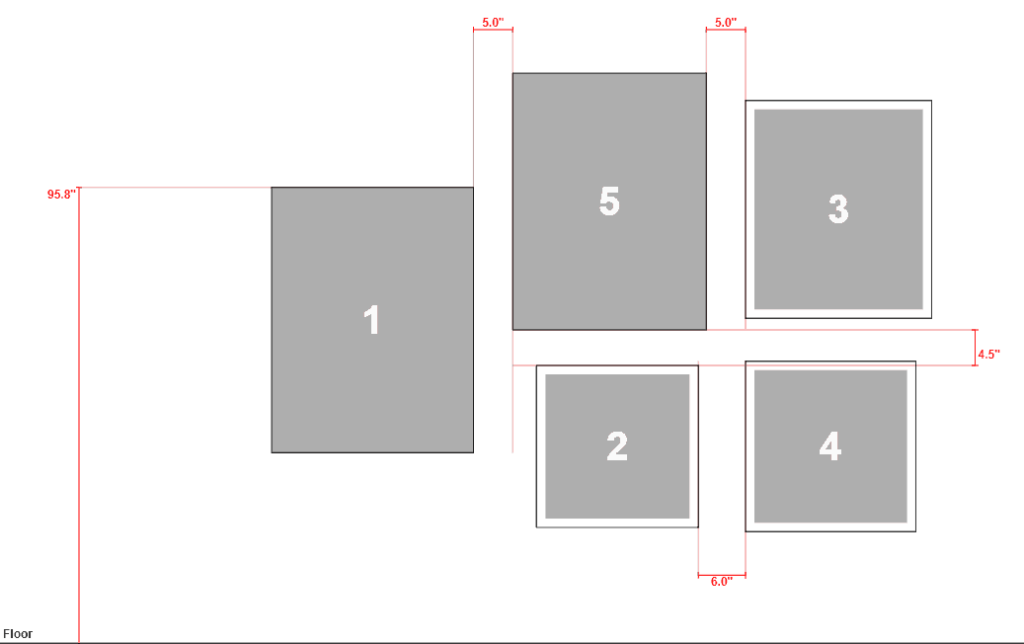 Here are some of my favorite pieces from Artfully Walls!
[Click the image to shop!]
*Remember to remove the frame to get a much, much lower price. Also, the links will take you to the largest size they sell. You can always get a smaller size for a lower price.*

Divide by Elaina Sullivan. They don't give an explanation or meaning behind this on the website. But, I can imagine feeling a divide if you're facing a difficult decision. A divide in your heart. Divide feels very real and speaks to me right now.

Woman Head by Boriana Mihailovska. Again, another without an explanation for the art. But, I feel like the woman is being pulled in different directions. Looking forward but looking back and wondering.

Verdant Meadow by Tricia Strickfaden. I love the moody, dark, and brooding sky. Maybe it doesn't mean anything, I don't know. But, it's beautiful nonetheless.

Silhouette by gg. It's cloudy and whimsical. A girl searching or playing or dancing. It can mean what you want it to mean. And I love that.

Quiet by Christine Lindstrom. It's peaceful and green and tranquil. A calming landscape.
Those are my absolute favorites. I rounded up a few others that I love, too!


Hopefully you'll find something that speaks to you 🙂
This was seriously one of my favorite posts to write. I feel very passionate about beautiful homes and beautiful art. Scrolling through all these pieces just made me so happy. I'm weird 😉
Next week I'll be sharing another favorite source for affordable art online!
Wishing you a joyful day!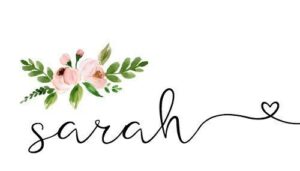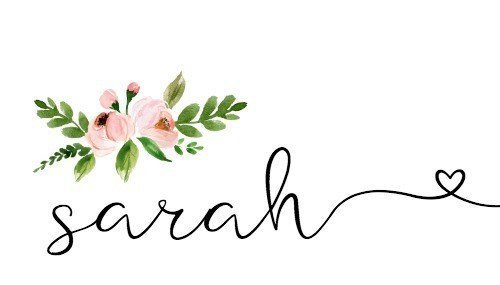 *This post contains affiliate links. Please see my full disclosure policy for more details*