Looking for bathroom renovation inspiration? I've rounded up my favorite DIY bathroom vanities from old furniture! Turn a dresser to a vanity!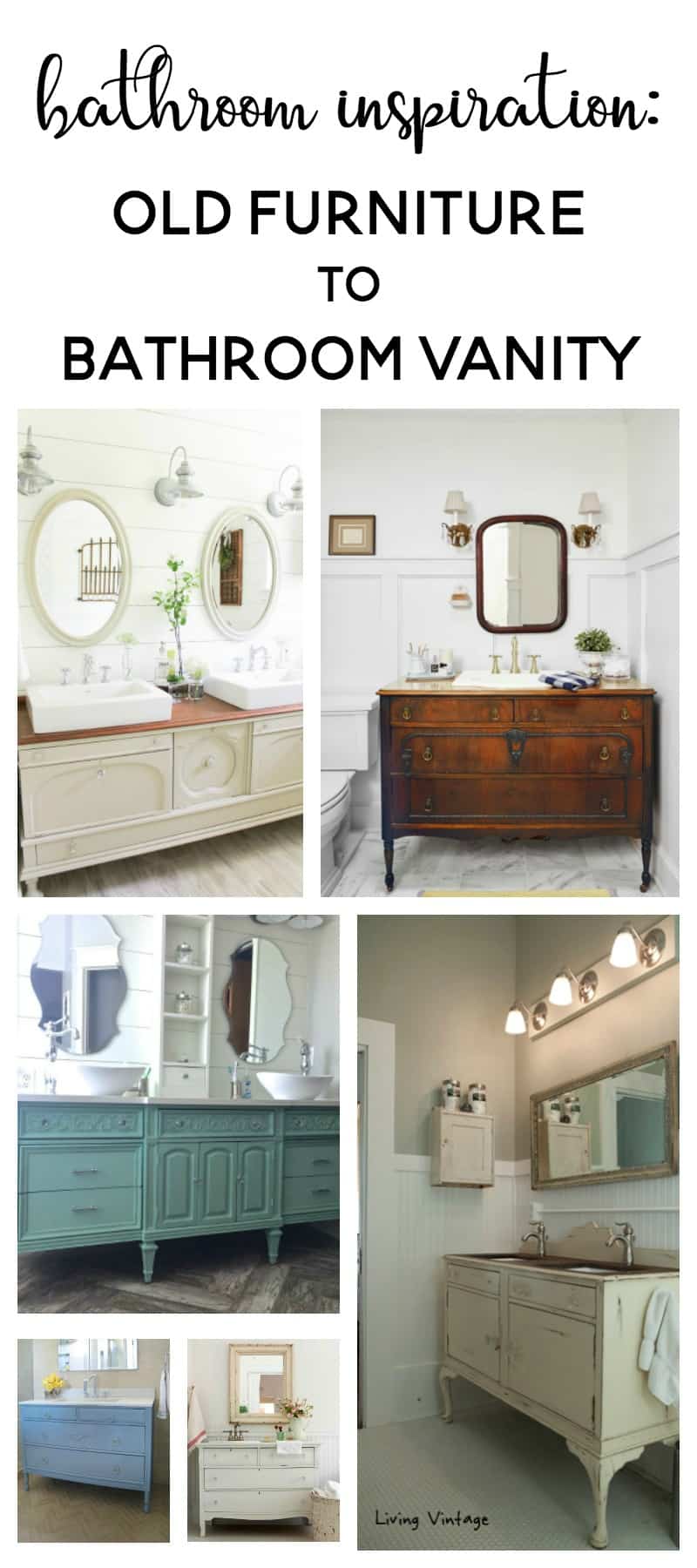 Well, I have some excited (or terrifying) news for Making Joy and Pretty Things readers!
We are going to be starting our master bathroom renovation!!!
(I'm both smiling and grimacing at the same time….)
Umm, say what?! Yeah, this wasn't even one of our 2017 goals.
I am SO excited to start thinking about designing our bathroom. I honestly have no idea what "style" I'm going for. You might instantly think "farmhouse" but I'm not quite sure!
I've seen some recent bathroom reveals that are vintage or even boho inspired that I'm loving. So, we will see what I come up with! Expect lots of bathroom inspo posts coming up and hopefully a design board post soon, too!
Now, don't expect too much too fast. My husband works at a snails pace and we still have to have some plumbing work done before we can start anything.
I don't quite know what style I'm going for but one thing I do know I want to do is DIY a vanity.
Turning an old dresser to a vanity is seriously genius! It saves money for sure (as vanities are for some reason craaaazy expensive) AND it can fit into almost any design style. Plus, you're not actually limited to just a dresser. You could use a sideboard or really any antique piece of furniture that has the rough shape of a vanity.
I scoured the internet for some of my favorites dressers used as vanities for you to check out. I left my absolute favorite for last, so make sure you scroll down to see 😉
Now, I have NO clue how to actually go about turning a dresser into a vanity. But, I found this article that seems to go pretty in depth about the process in case you want to check it out. I'll be sure to share how we DIY our vanity, but, knowing me this post will happen sometime in 2020. Seriously.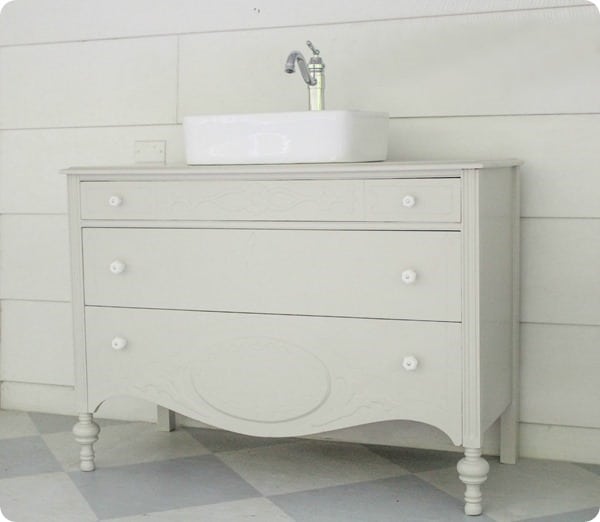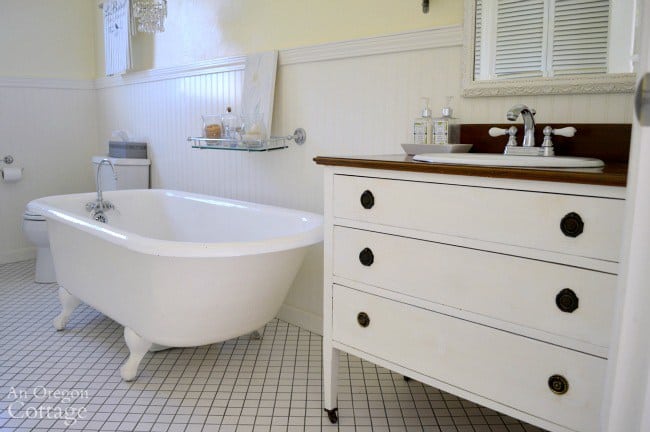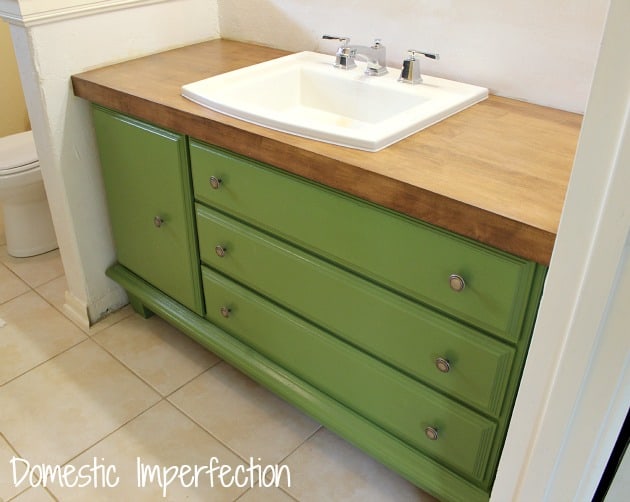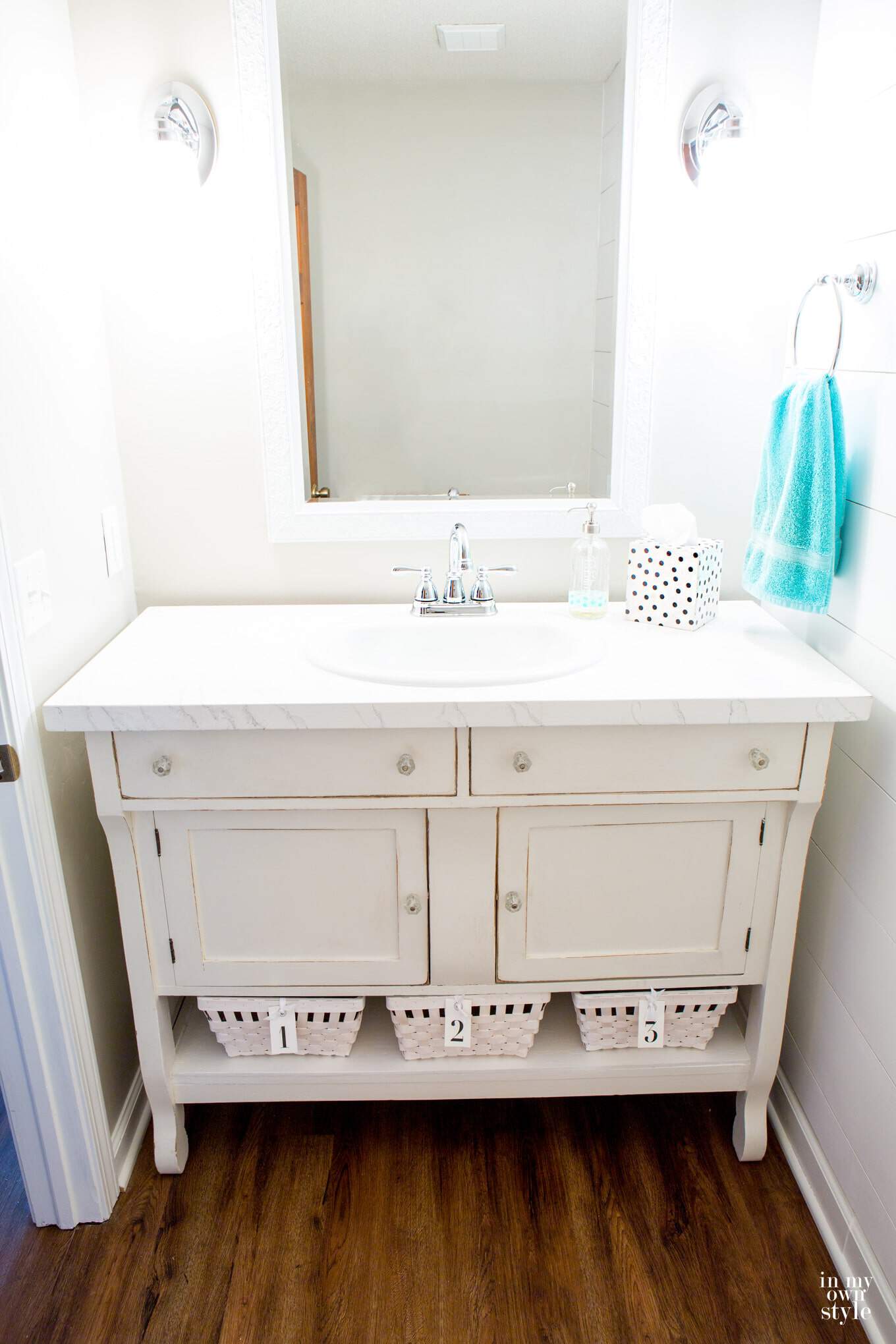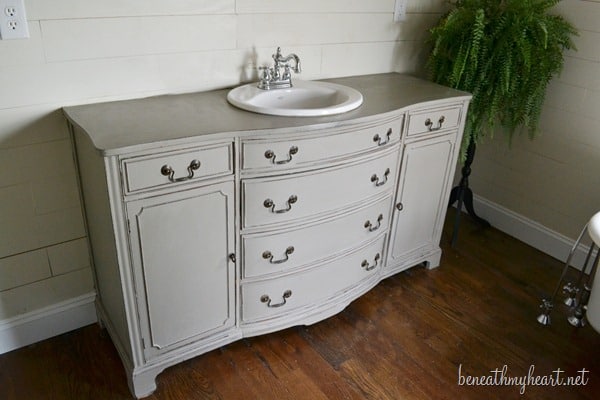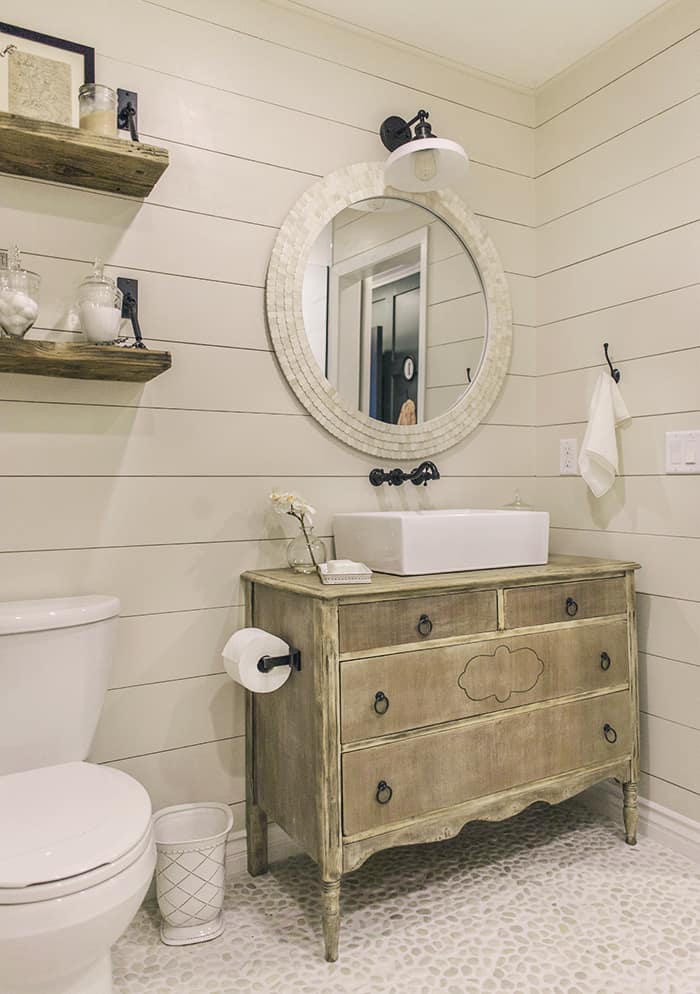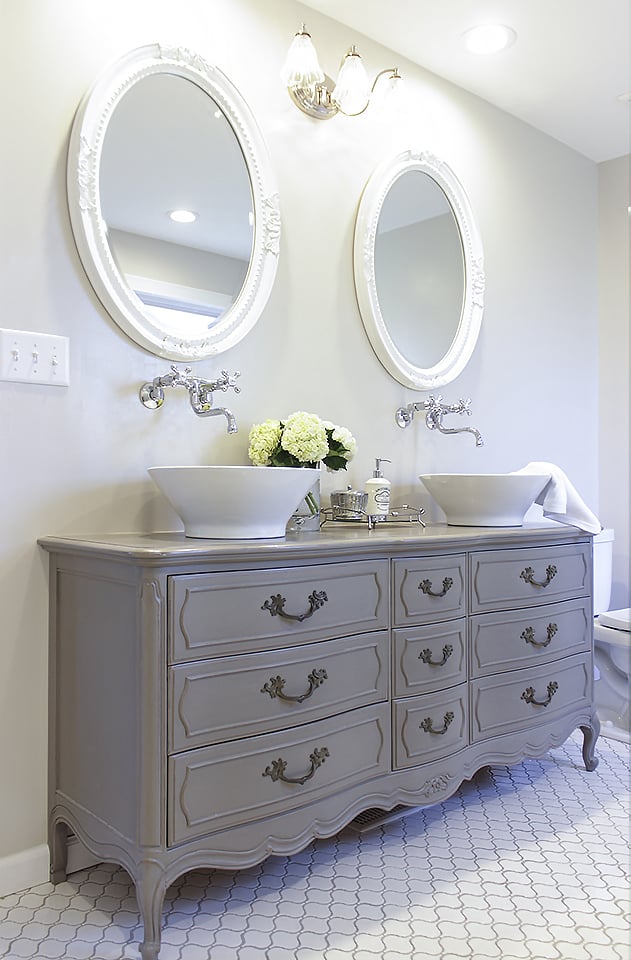 Source: Shades Of Blue Interiors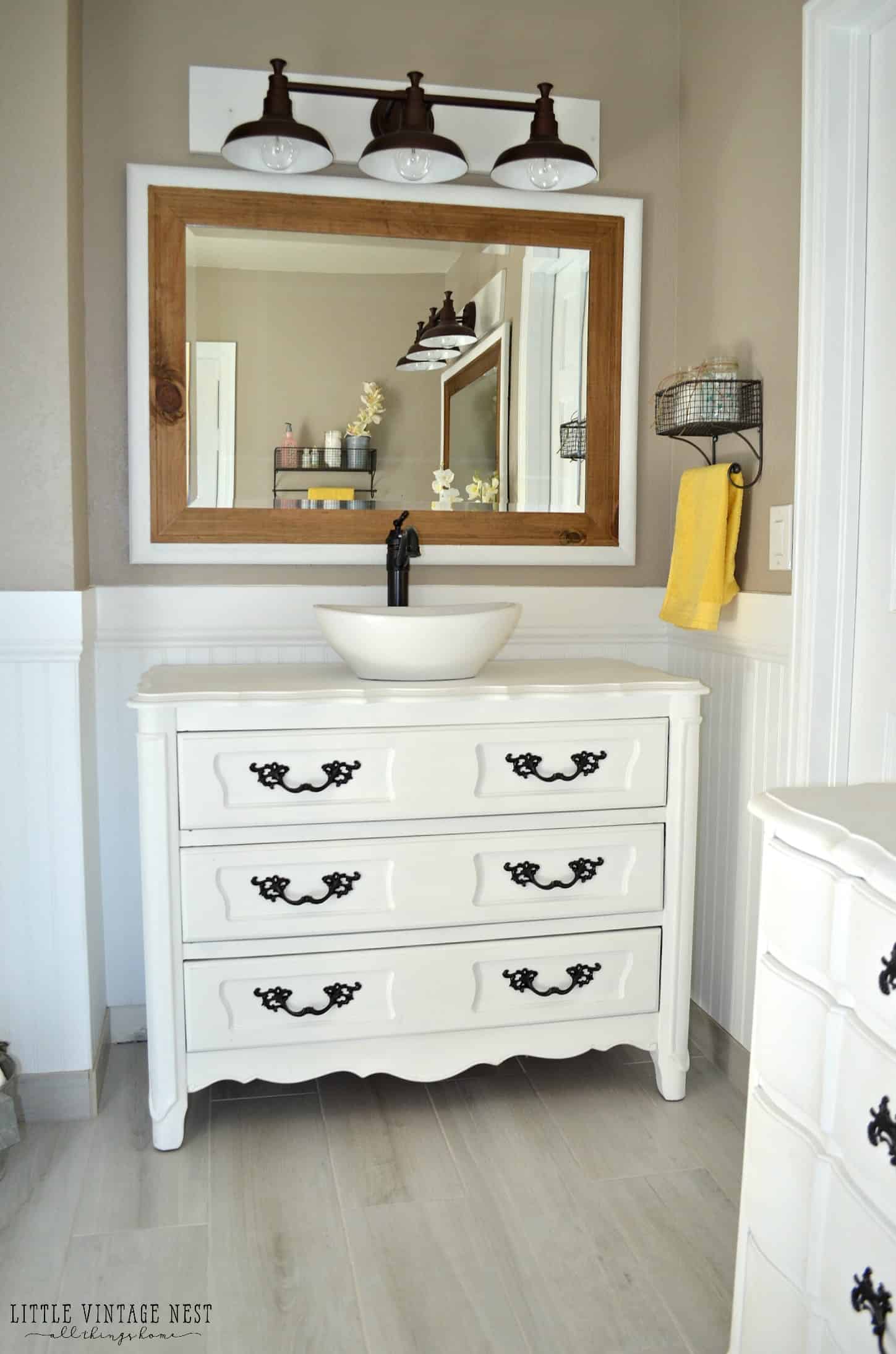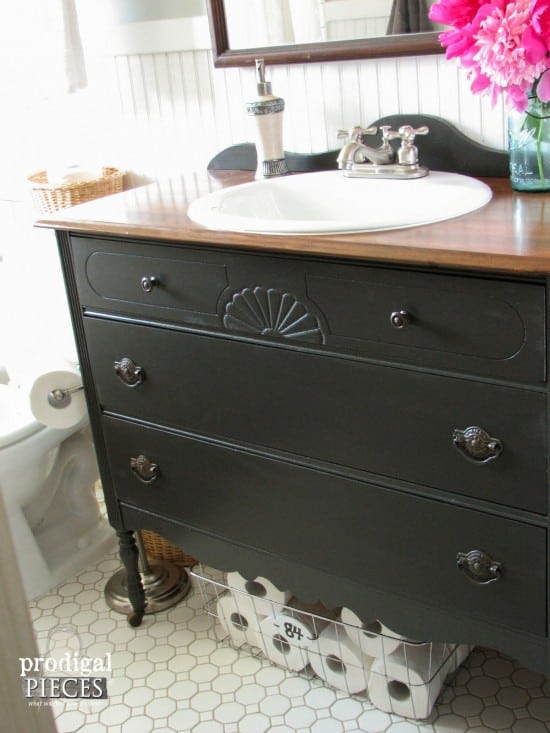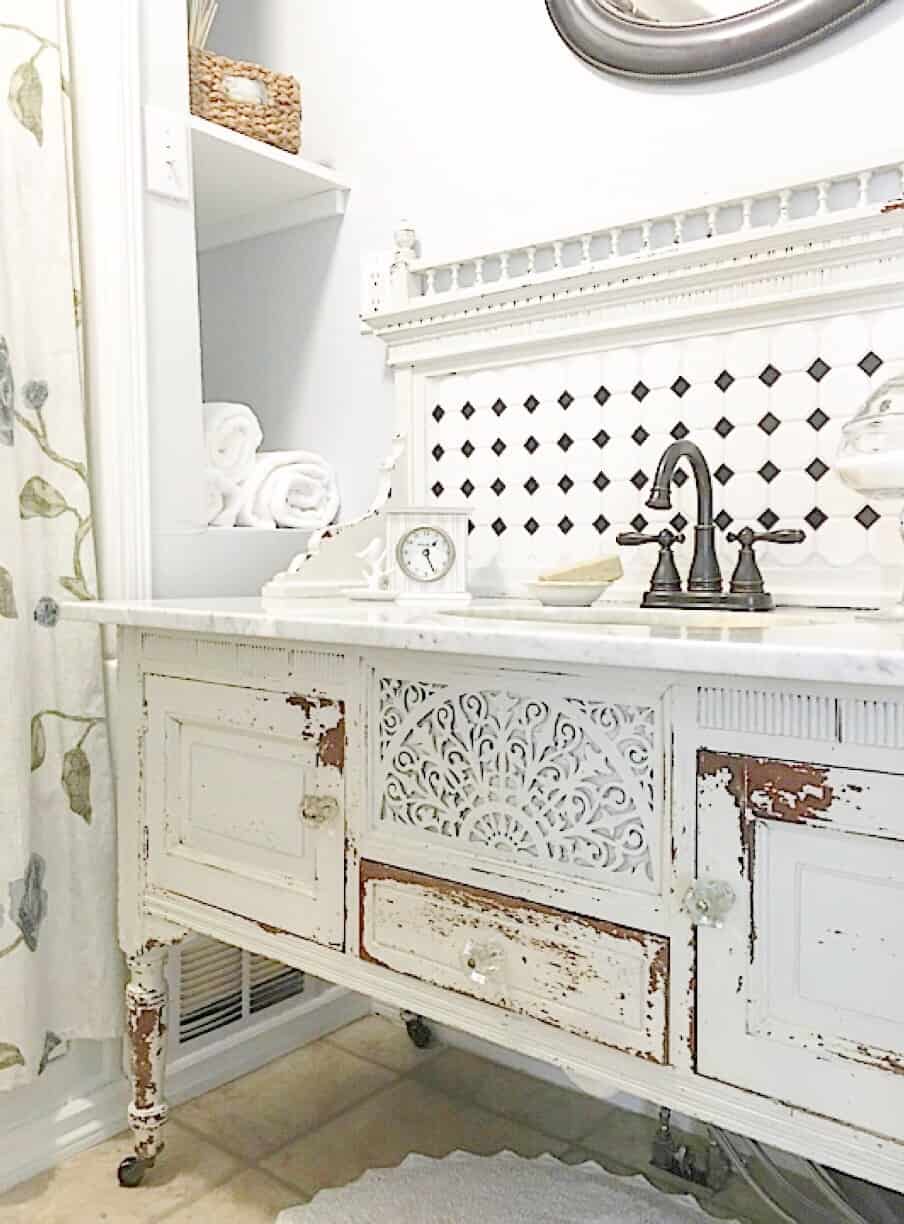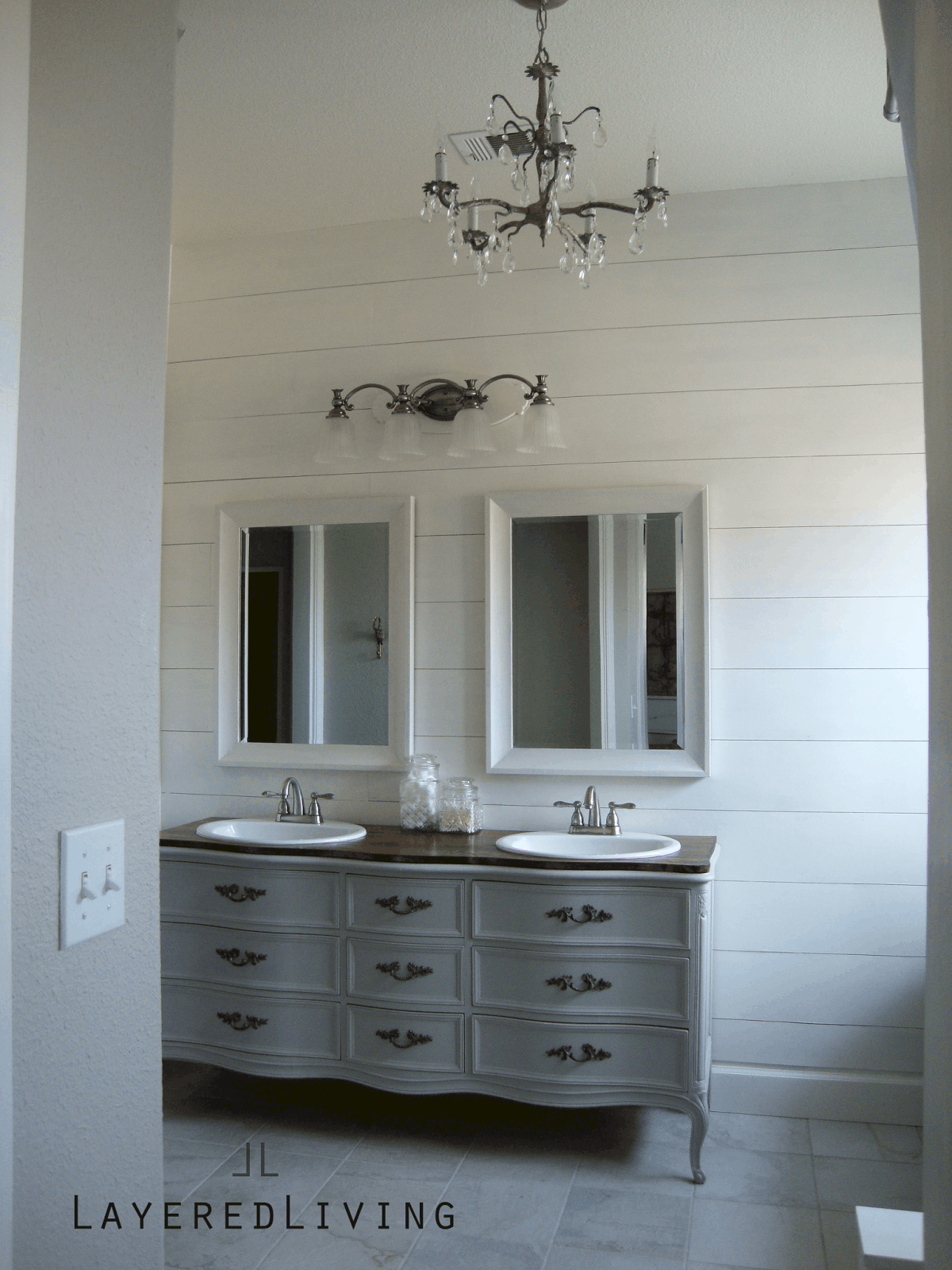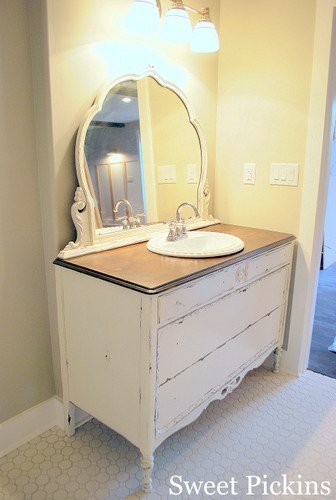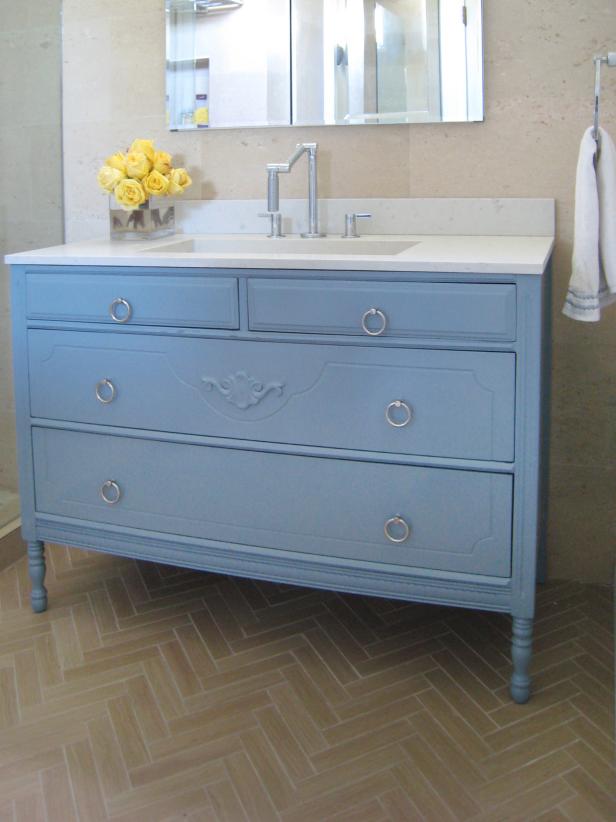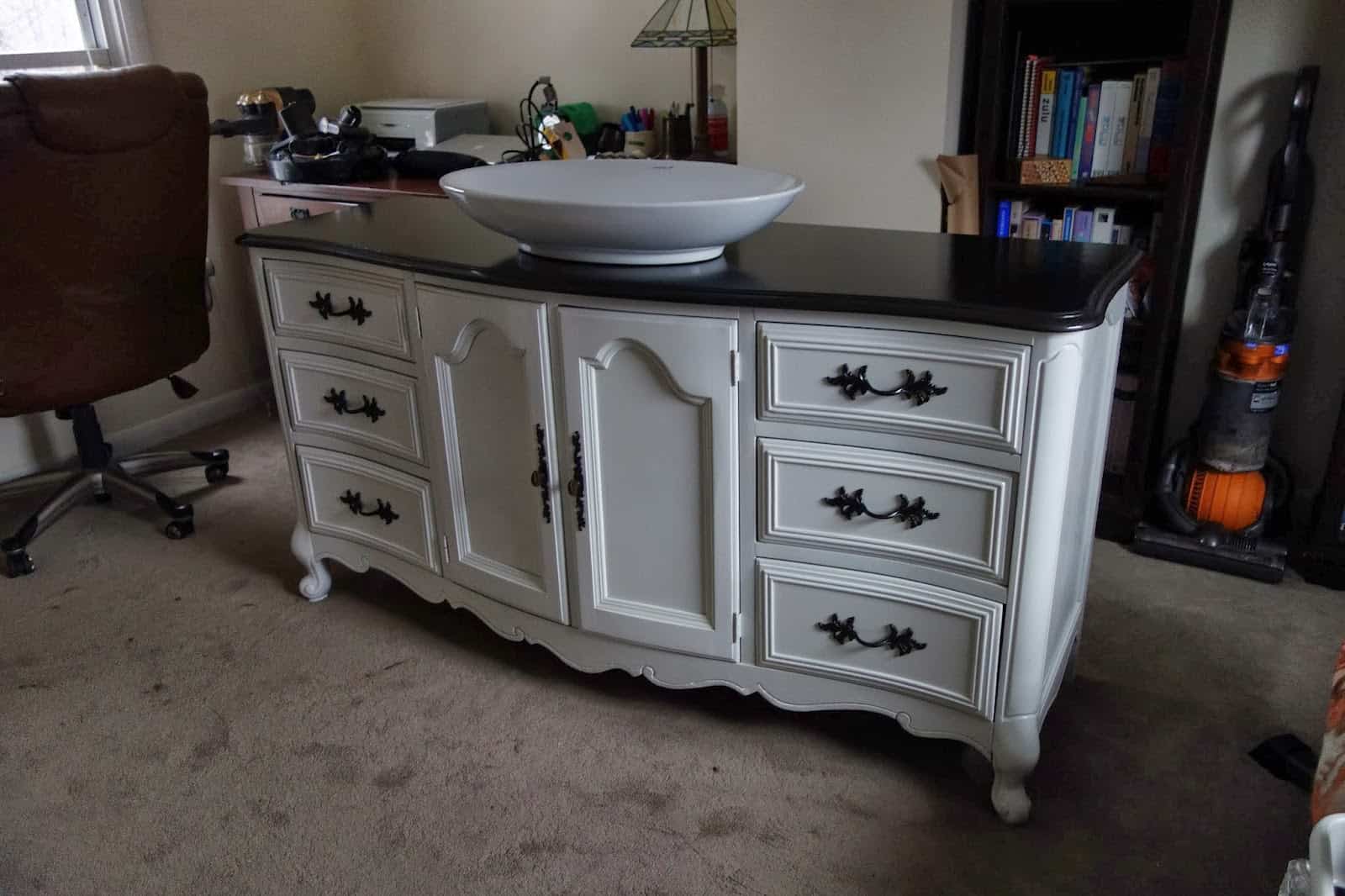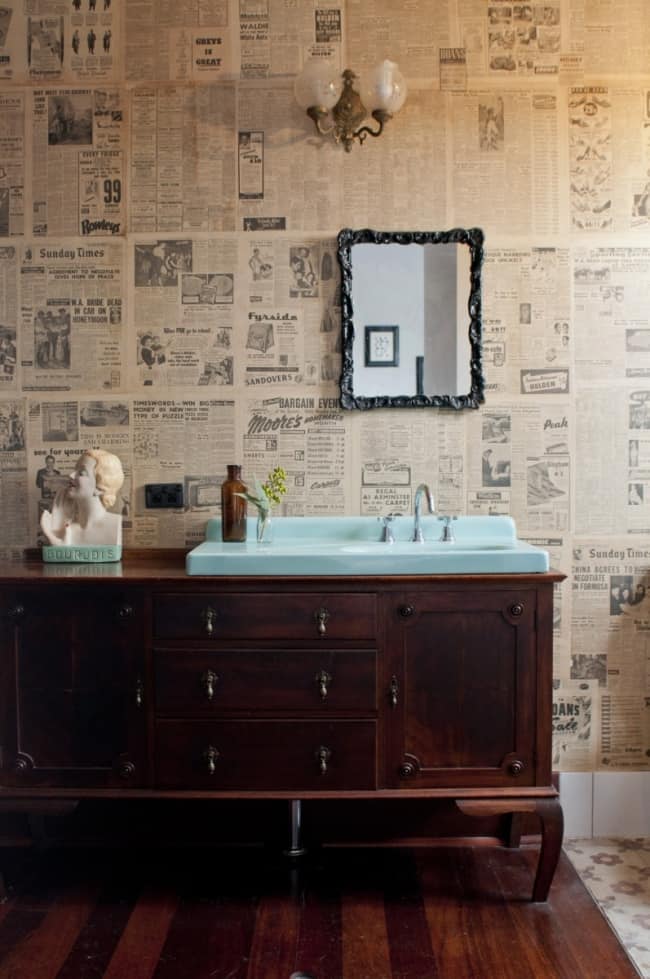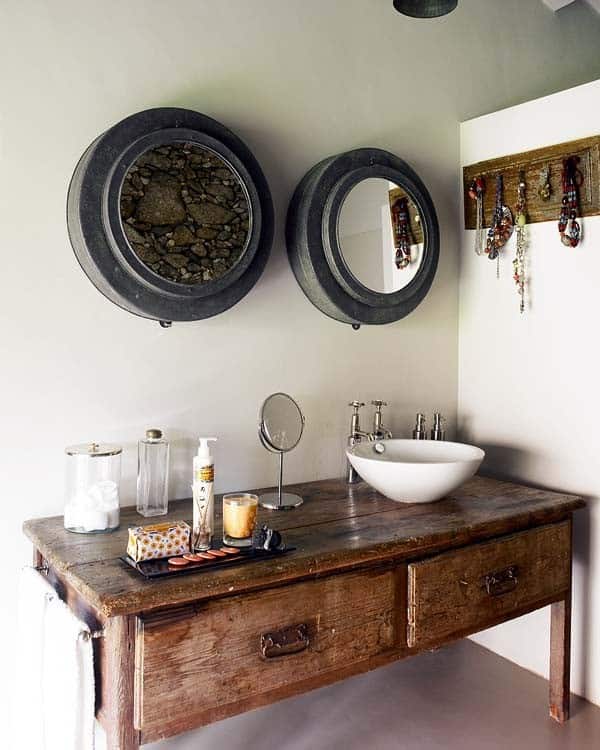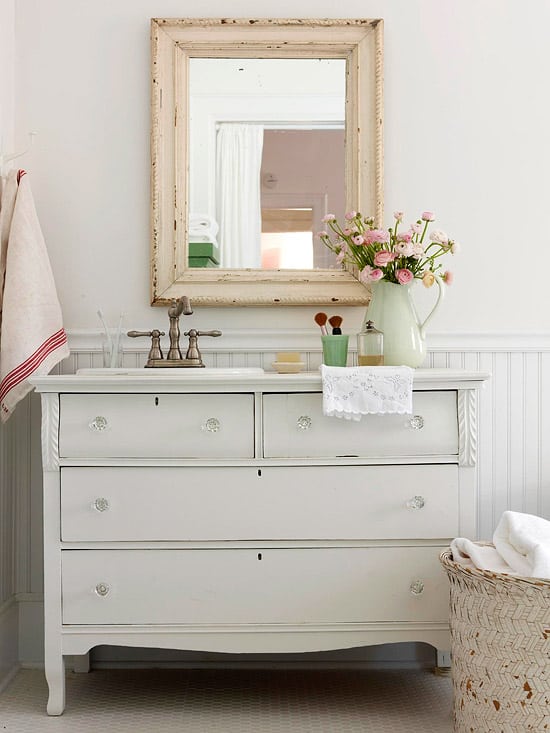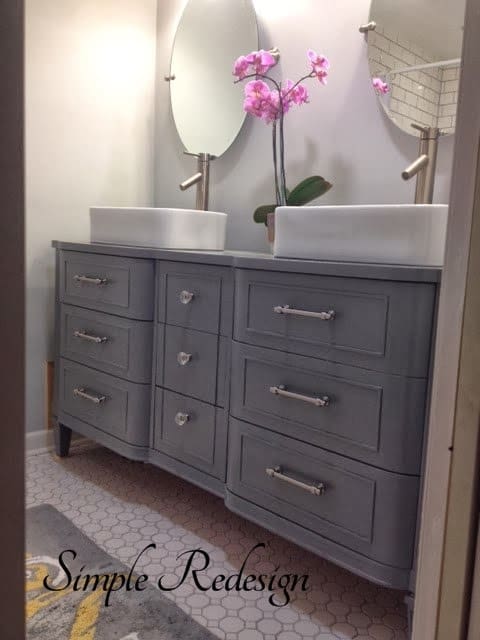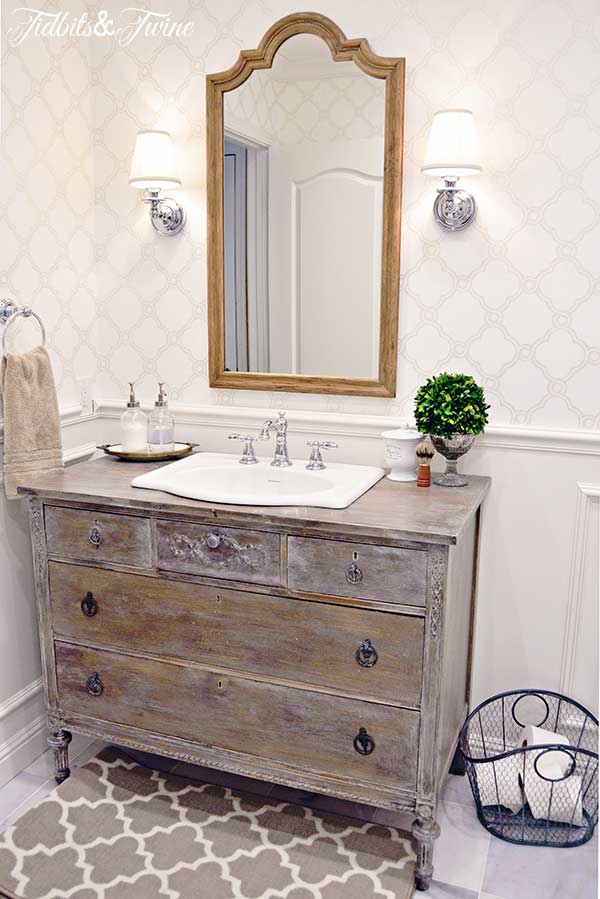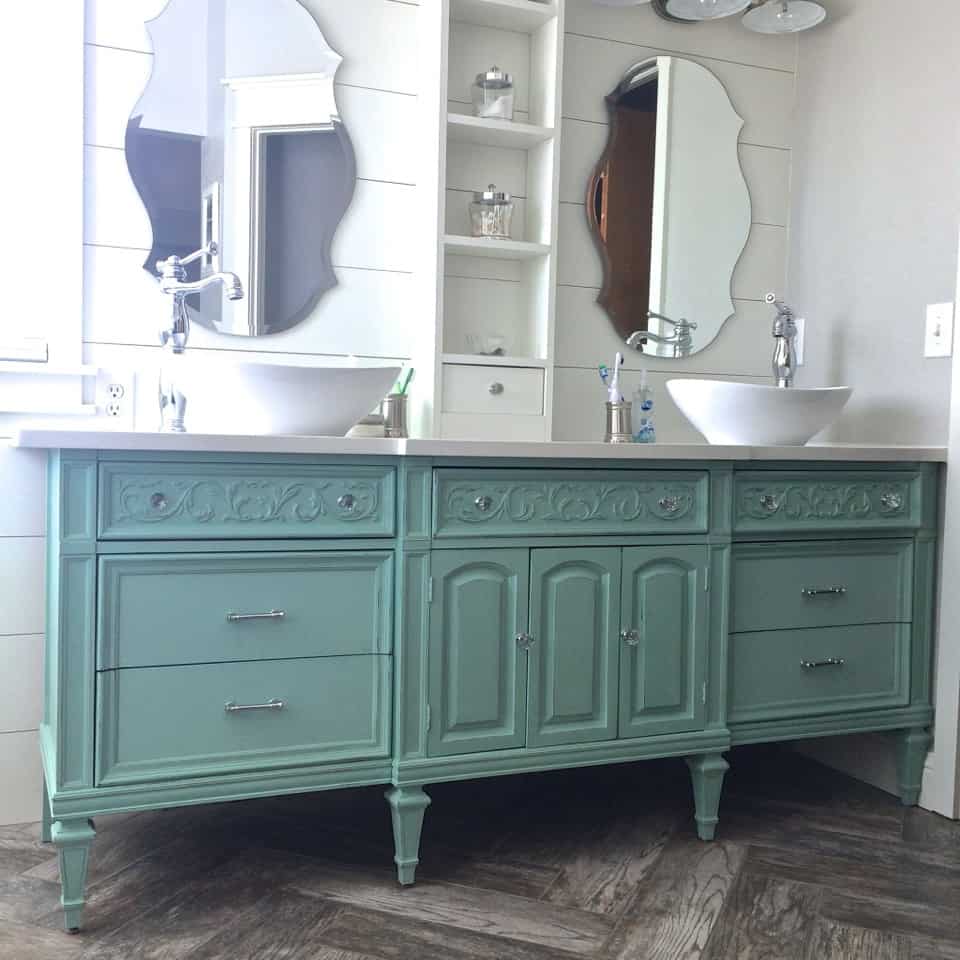 Source: Postcards from the Ridge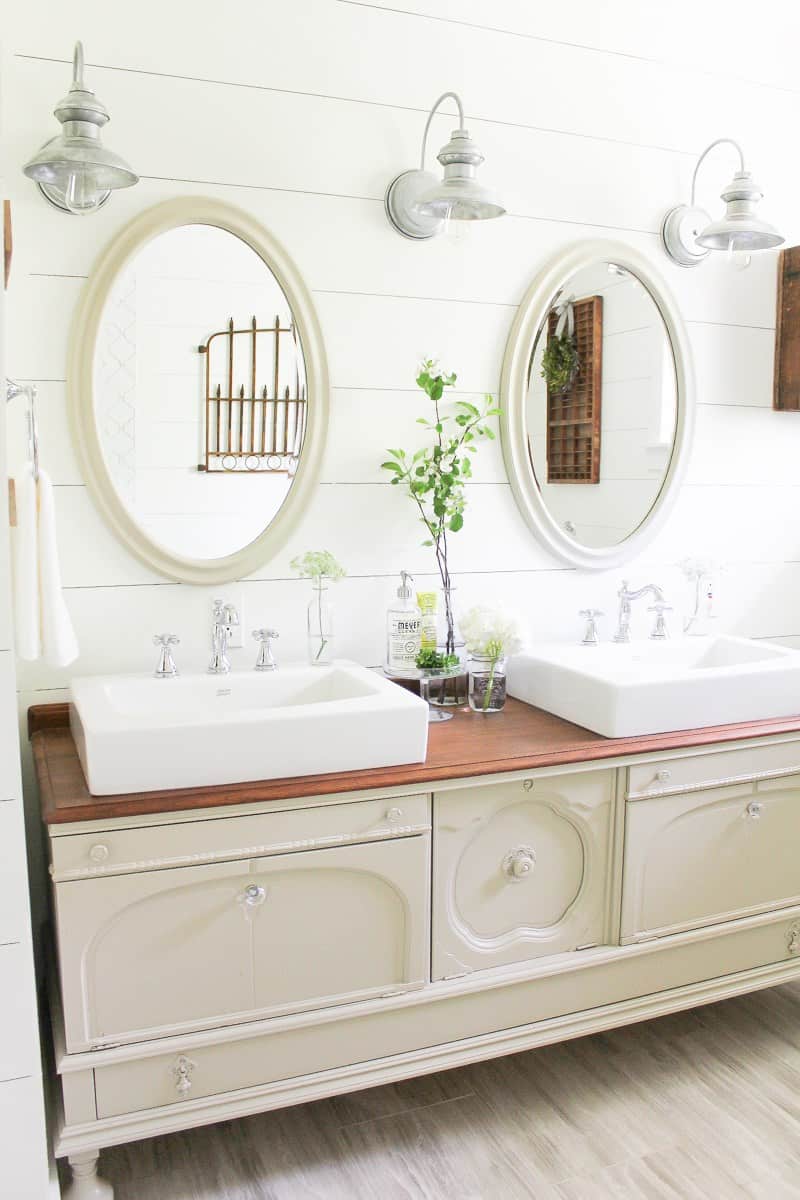 Source: Making it in the Mountains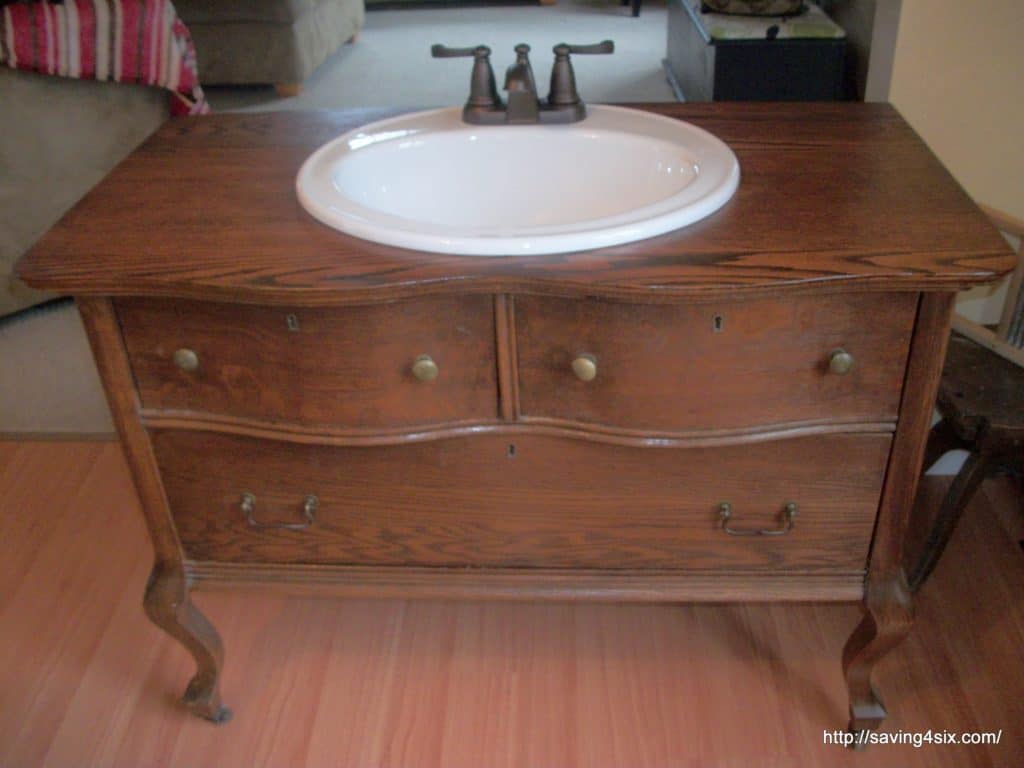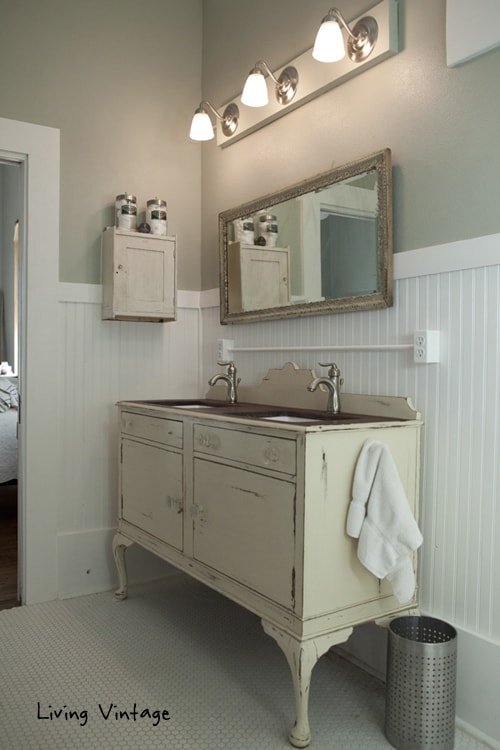 Source: Living Vintage on Kelly Elko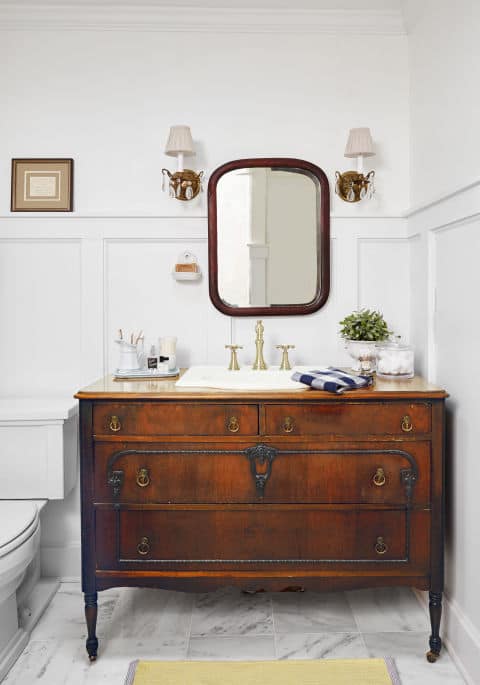 Wishing you a joyful day!