Simply White by Benjamin Moore Paint Color Overview
Simply White by Benjamin Moore is a part of the Benjamin Moore Off-White Collection. This warm, soft white is crisp, simple, and classic and is the perfect paint color for an uplifting, fresh feeling in any room.
As a part of the Benjamin Moore Off-White Collection and one of their Best-Selling Colors, this white paint color will turn your walls into a blank canvas for whatever decor style you choose.
Using Simply White paint on the walls is a great base that allows you to incorporate the different design trends. Like textured pillows and throw blankets in bold, jewel-toned shades. Or, brass light fixtures and book ends for a more luxurious look.
This off-white, neutral paint color is an excellent choice on furniture, too. I love versatile colors and this one really hits the mark!
Simply White Benjamin Moore Overview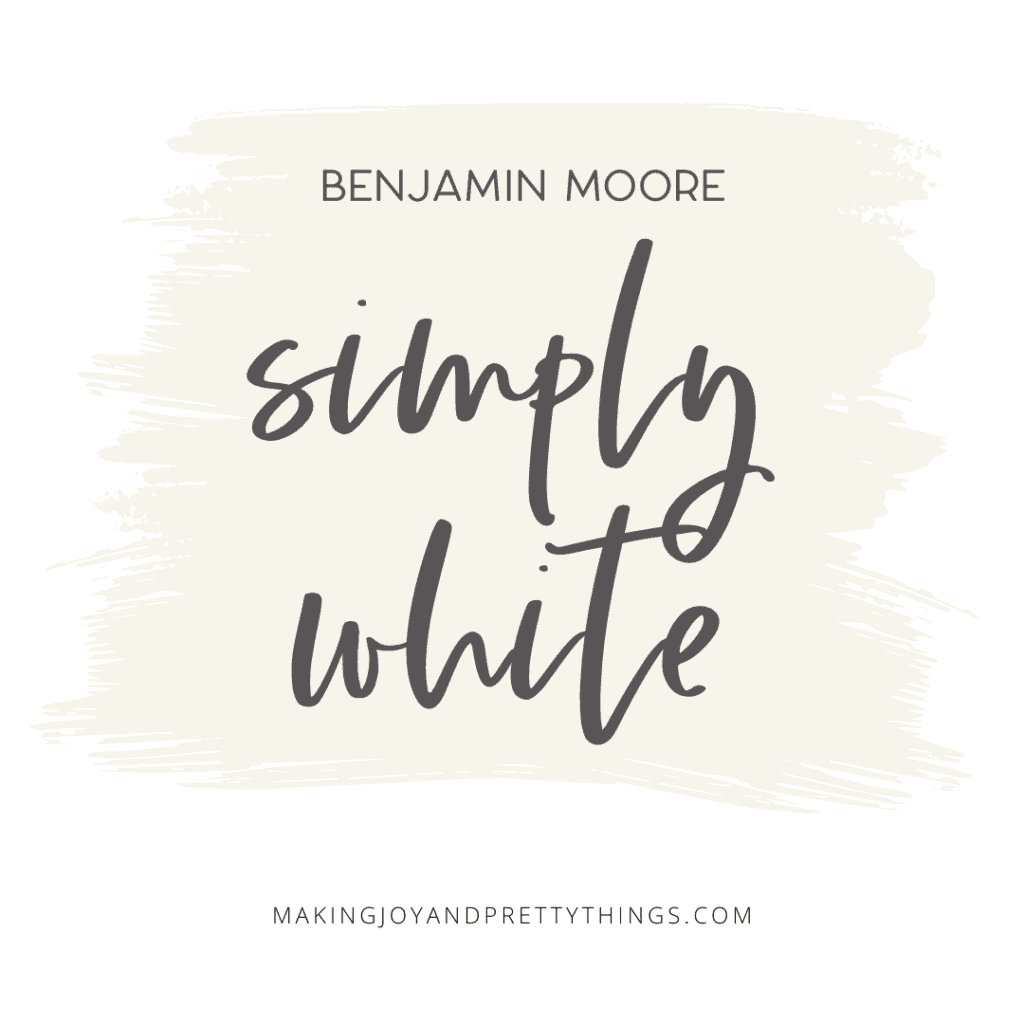 Simply White by Benjamin Moore is a warm white that gives off comforting vibes in any room. It's easy to work with and will play nicely with so many different decor elements. There's definitely a reason why this is commonly coined as one of the best white paint colors by bloggers and interior designers.
This white paint color with warm undertones would work across any decor style. It would be a great whole-house color to use as a base for your walls to pair with bold textures, patterns, and other items.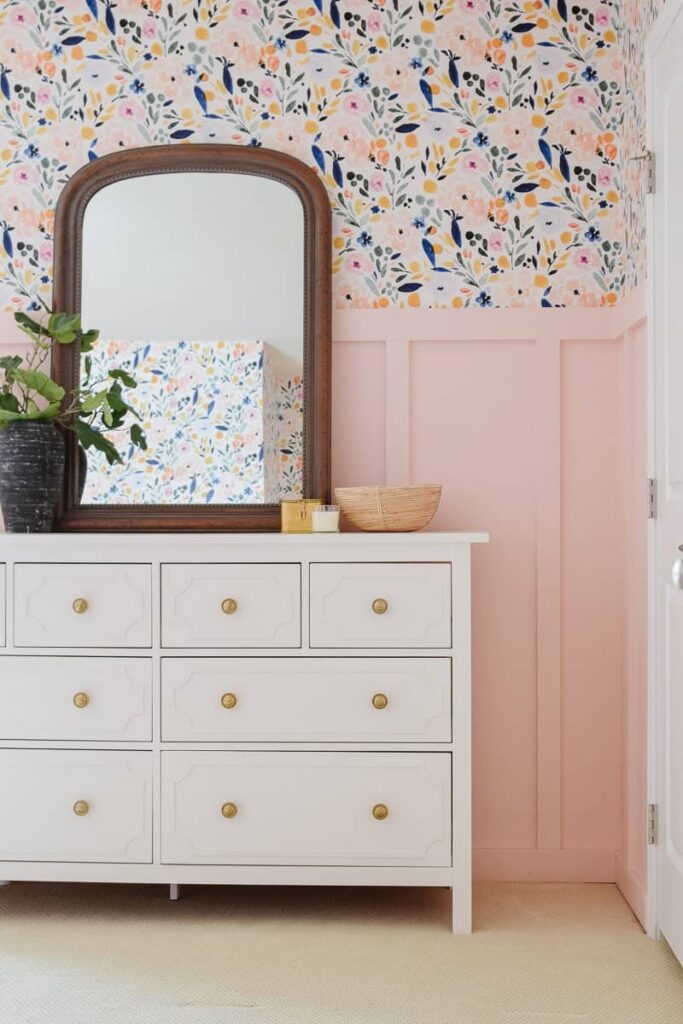 We used Simply White paint on this IKEA dresser hack with attached O'verlays panels. It was the perfect Pottery Barn dupe!
Paired next to the pink board and batten and patterned wallpaper, it really looks more like a bright white, rather than a white with yellow undertones. This proves that what else you have in the room makes a huge difference in how this white looks.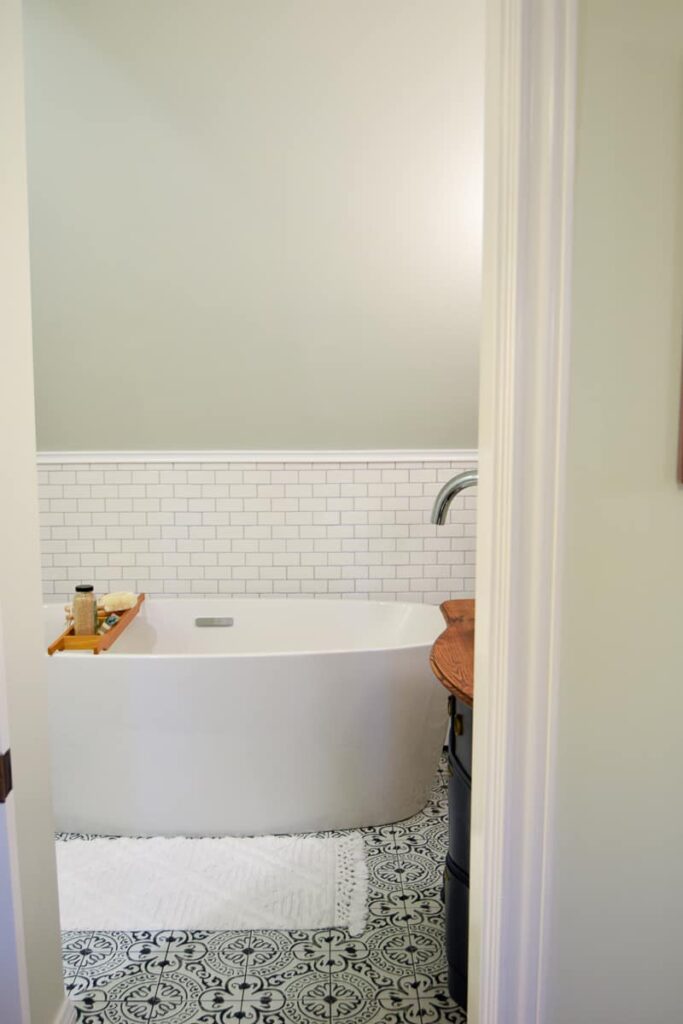 We also painted the walls in Simply White in this modern and vintage master bathroom. The white walls really helped bring the whole room together and worked well with the grays and greens in the room. It gives the room a fresh look!
I really love how versatile this paint color is, especially since it can go from a sweet little girl's room to a modern bathroom.
Paint Color Stats
Brand: Benjamin Moore
Paint Color Name: Simply White
Paint Color Code: OC-117
LRV: 89.5
Hex Code: #F7F4EB
RBG Values: R 247 G 244 B 235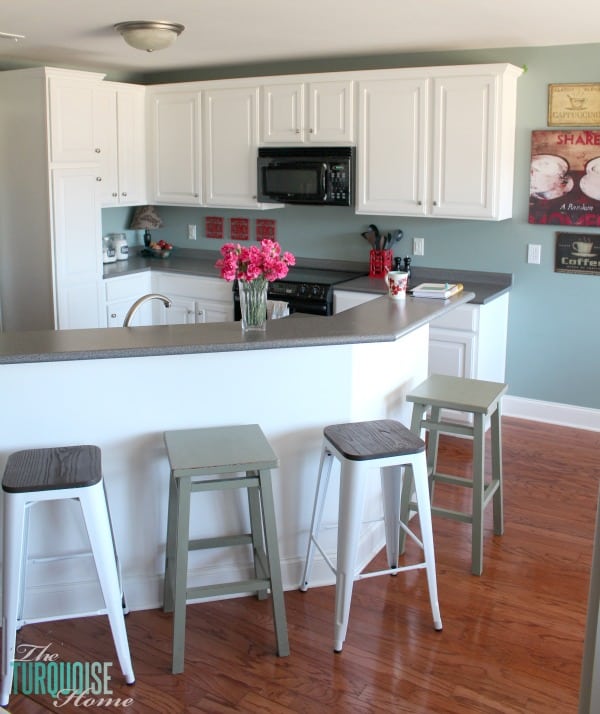 Simply White Benjamin Moore Undertones
Simply White paint color from Benjamin Moore has slightly yellow and gray undertones. These undertones will be more prominent under different lighting conditions.
Natural morning light will give off white and light gray undertones while afternoon and evening lighting will have yellow to taupe undertones. Although this color doesn't have cool undertones, it does tend to look cooler in the morning light when compared to the afternoon and evening.
Working with undertones can be tricky as the drapes, bedding, pillows, and other decor elements will impact the way the paint color is reflected. Keep this in mind to create a harmonious flow throughout the room.
A word of advice when painting a room: A paint sample will look completely different in the store compared to your home. I recommend picking up a few paint samples and painting a few swatches on the walls as a test before fully committing to a paint color.
Observing the room at different times of the day will help you get a sense of how the color will change with different amounts of natural light. Keep in mind the lightbulb temperatures and other colors in the room (like furniture, fabrics, and decor) also impact how this white color looks. All of these elements play a big part in how a paint color appears.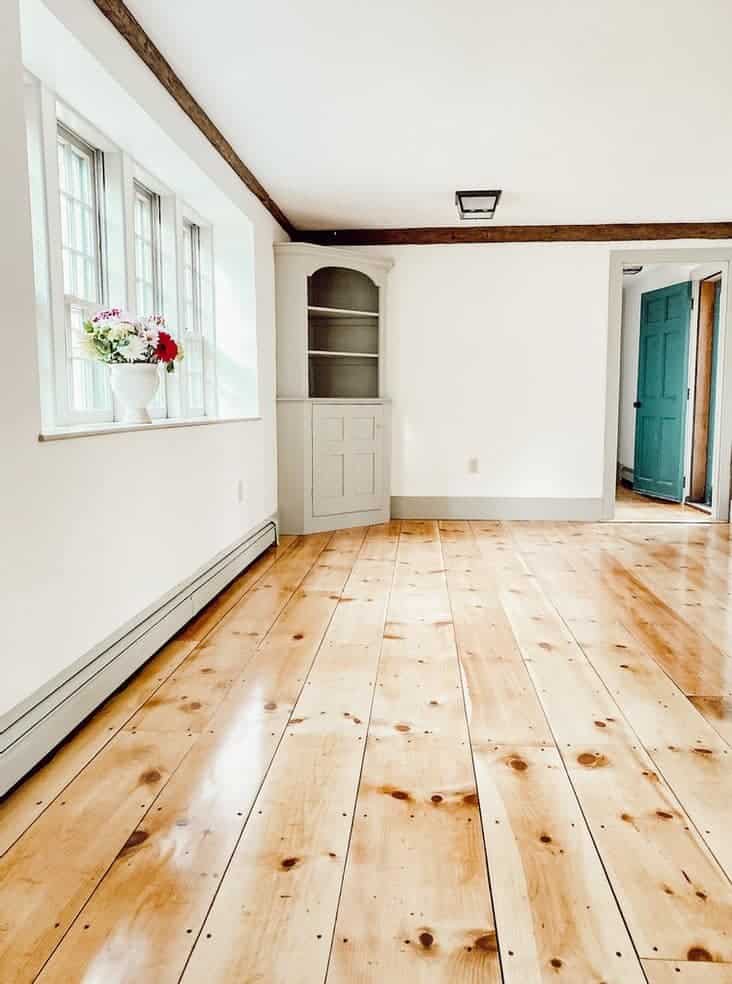 LRV of Simply White Benjamin Moore
BM Simply White has an LRV of 89.5 which means that it is very close to pure white. This means that it will give you a bright and clean look on your interior walls.
Light reflectance value is the amount of light that is reflected off of the paint color surface. The LRV scale ranges from 0-100, with 100 being pure white and pure black with an LRV of 0.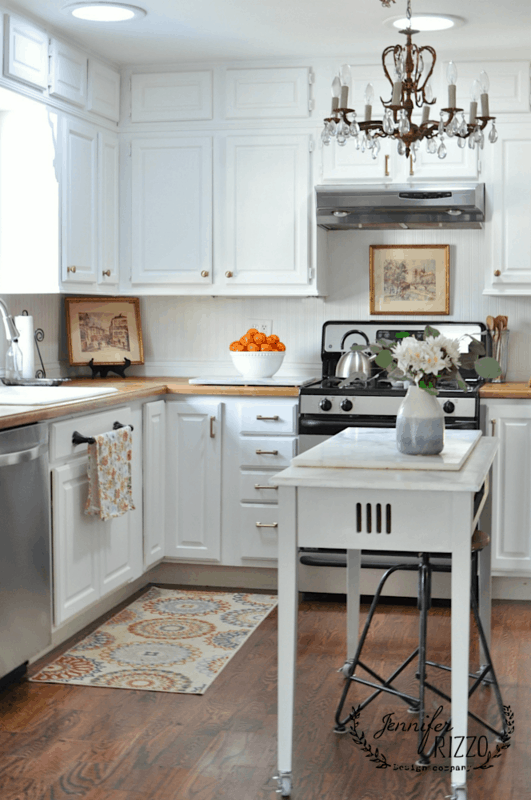 What type of Benjamin Moore paint should I use?
Just like most popular paint companies, Benjamin Moore offers several different types of paints to give you several options to fit your budget. Each type will have different attributes and usually different quality levels. I usually recommend using the high-quality you can afford for your project. If you can afford to use a great product, do it.
For Benjamin Moore, the top-of-the-line is Aura Paint. With Aura, you'll notice a slight difference in the thickness of the paint. It has great coverage which allows you to need fewer coats of paint, that's a plus, right? Even though it may be more expensive than some of the other BM lines, you should a smaller amount of wall paint because of the better coverage.
There is more color vitality and richer hues because it has more pigments and uses the latest technology. Although it may be a little less noticeable on something like Simply White because it is so light, but the Aura line has a great depth of color!
Benjamin Moore Aura also has an easy-to-clean surface and is splatter resistant.
There's also an Aura Bath line that is good for high-humidity environments, like bathrooms.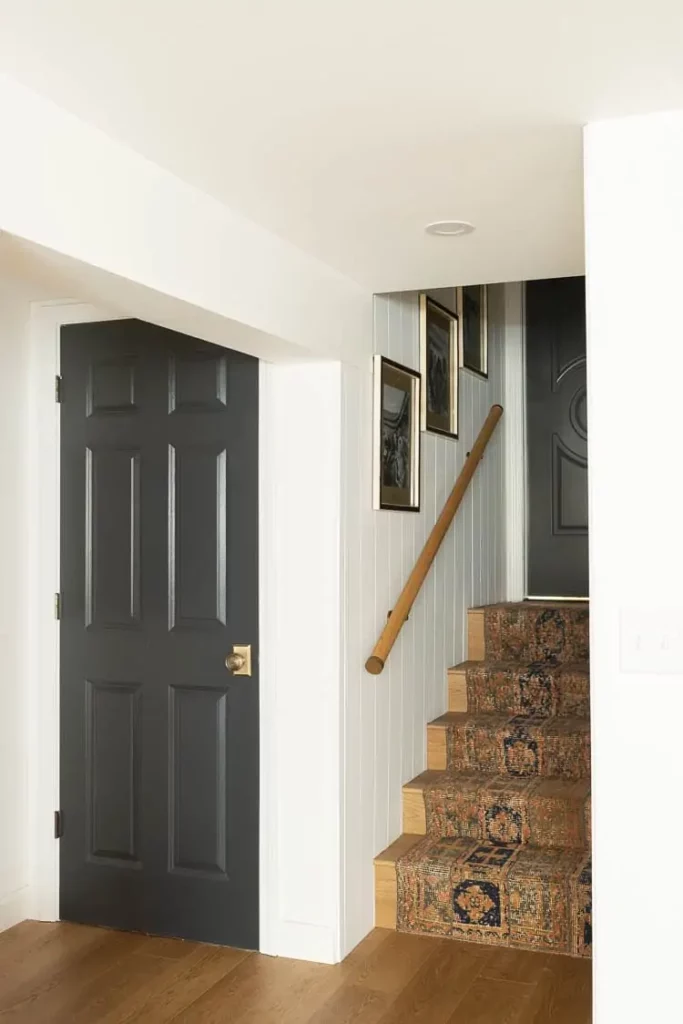 Paint Colors Similar to Simply White from Other Brands
Here are other colors from other brands that you might want to try out: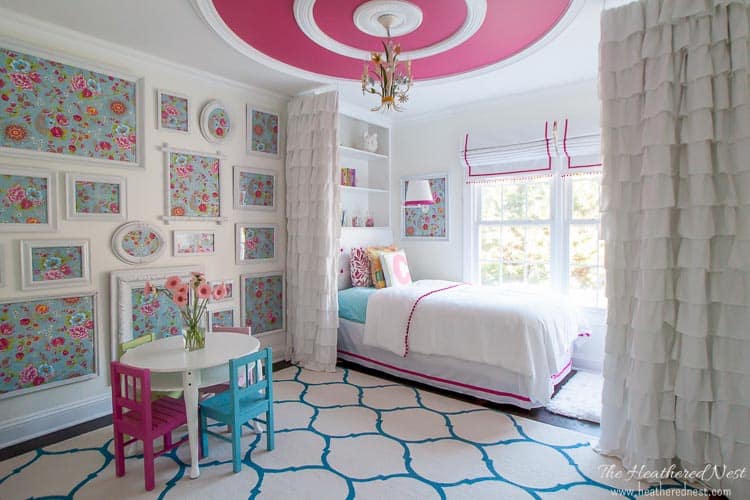 Other Complementary Colors for Simply White Benjamin Moore
From Benjamin Moore's Off-White Collection, these taupey-grays would go beautifully with Simply White:
Gray Owl
Balboa Mist
Collingwood
Pure White
Cloud Cover
For a monochromatic palette, try pairing Simply White with Dove Wing or Silver Satin for your interior paint job. For a deeper, unexpected color combination, add Somerville Red or Casco Bay to the palette.
These colors don't have to be used as a wall color, either. Add these shades through throw pillows, window treatments, or other decor accents.
Simply White by Benjamin Moore is like a comforting hug on your walls. Use this as a part of your whole house color scheme, just in your living room, or as you revamp a piece of furniture and you're bound to get beautiful results. This off-white paint color is a great choice for creating a blank slate!
Do you have any other questions about this paint color?
Let me know in the comments below!