Unleash Your Creativity: 27 Easy Clay Pot Crafts To Try
There are so many different things you can do with terracotta clay pots! Check out these creative clay pot crafts for tons of ideas!
Clay pot crafts are fun and creative to add uniqueness and character to your home or outdoor space. Whether you're buying them at the Dollar Store, the hardware store, craft stores, or just have some extra ones laying around your backyard – they are so easy to find!
Using terracotta pots, the possibilities for clay pot ideas are endless. With a little imagination and some crafting supplies, you can transform a plain clay pot into a work of art.
Getting creative with clay pots is a great way to create decor for your home or backyard! The stackable design of these pots allows for fantastic combinations of shapes, sizes, and colors. Not to mention, transforming terracotta pots is so much fun.
Whether you're a seasoned crafter or a beginner looking for a fun new hobby, there's no shortage of ways to get creative with these versatile vessels. From colorful flower pots to whimsical clay pot designs, the options are truly endless. Give one of these fun ideas a try and see what clay pot creations you can come up with!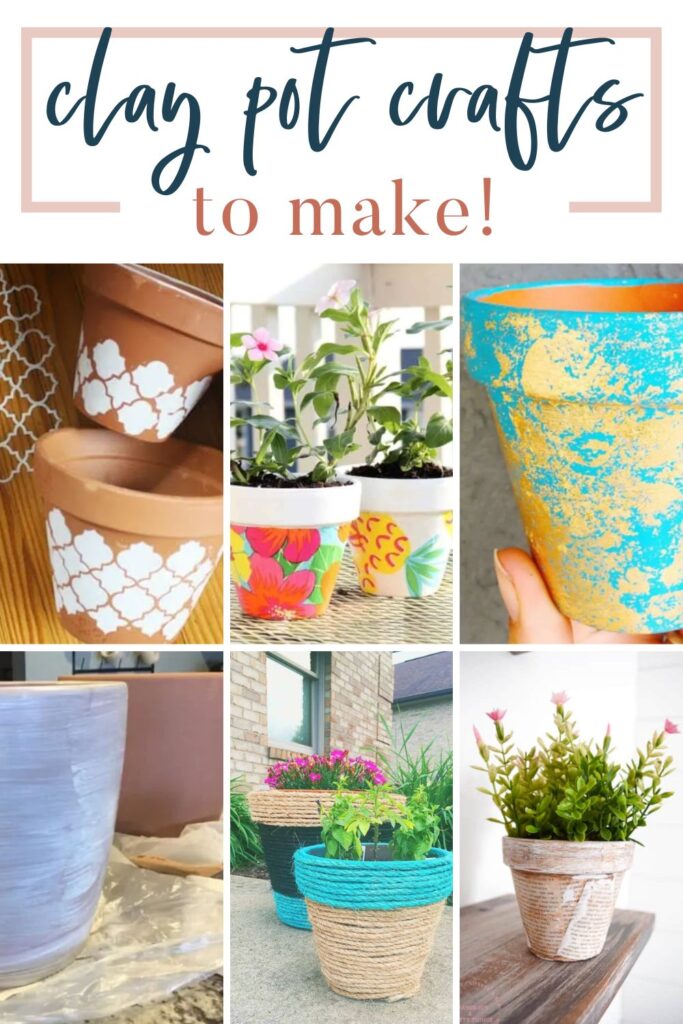 Creative Clay Pots To Try
There are so many different things you don't do with clay pots, right?! Which one of these fun clay pot crafts was your favorite?