My Favorite Modern Home Decor from Target
In case you missed it, Target released a new line of modern home decor called Project 62. I've rounded up my favorite modern items from Target that can span multiple design styles.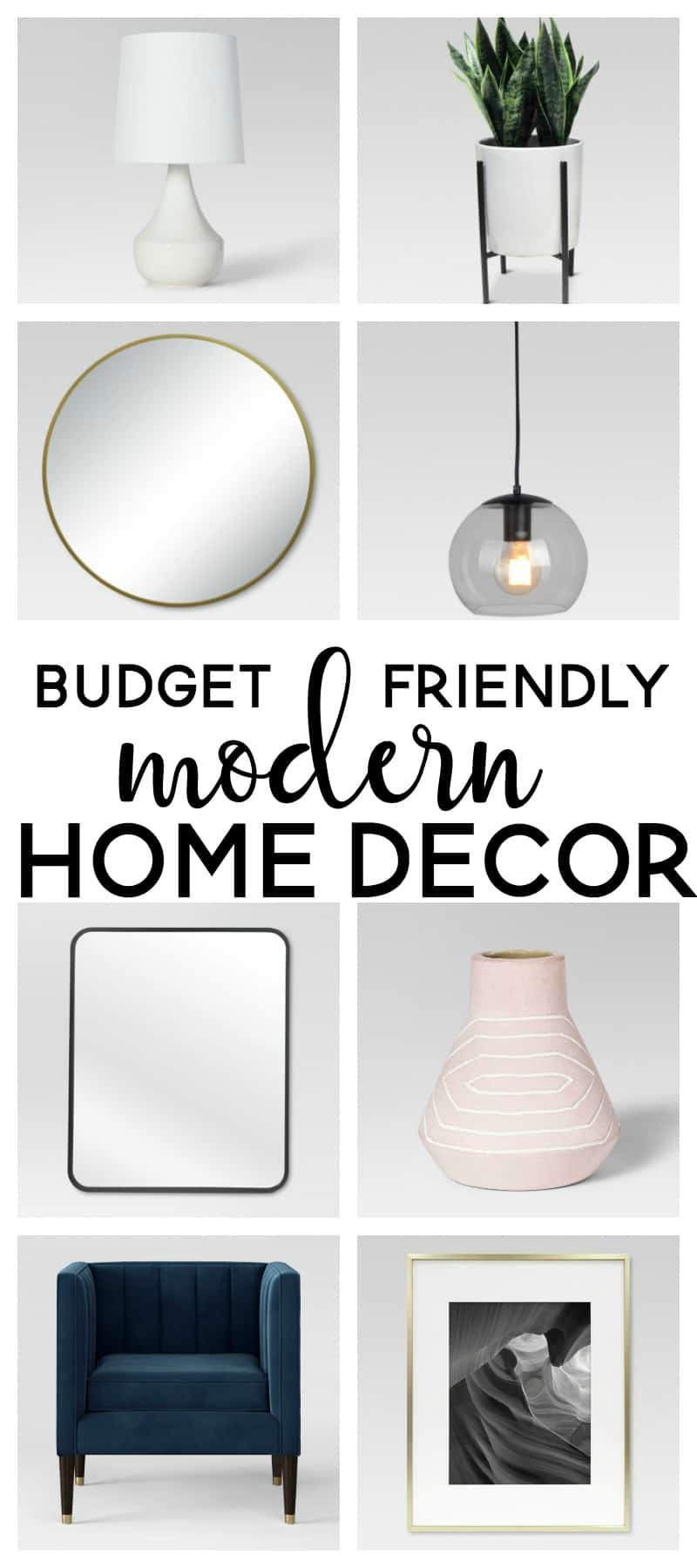 You may think you're not in the right place given the post title.
But, you guys, I'm so sick of being stuck in a design box. I've been placed in the farmhouse style design box never to be seen or heard from again.
I alluded to this in my last post highlighting my favorite modern vintage bathrooms BUT I'm not going to just do farmhouse style anymore. Don't get me wrong, I still adore this style. I love warm tones from wood, neutral paints and overall neutral color schemes, and most everything else you would consider "farmhouse".
But, I love other things, too.
In fact, I think I like other styles MORE than farmhouse.
I'll get into defining your design style more next week. Or, I guess I should say no worrying about defining your design style. Or, not being defined by one particular style. EITHER WAY, lots of design style talk coming next week.
One style I love but don't often talk about is modern style. I love the clean lines and black and white color palette. I love adding in metals and some glam here and there. In fact, my living room right now is all modern. I've been too scared to show it on here since I have to stay in my farmhouse style design box!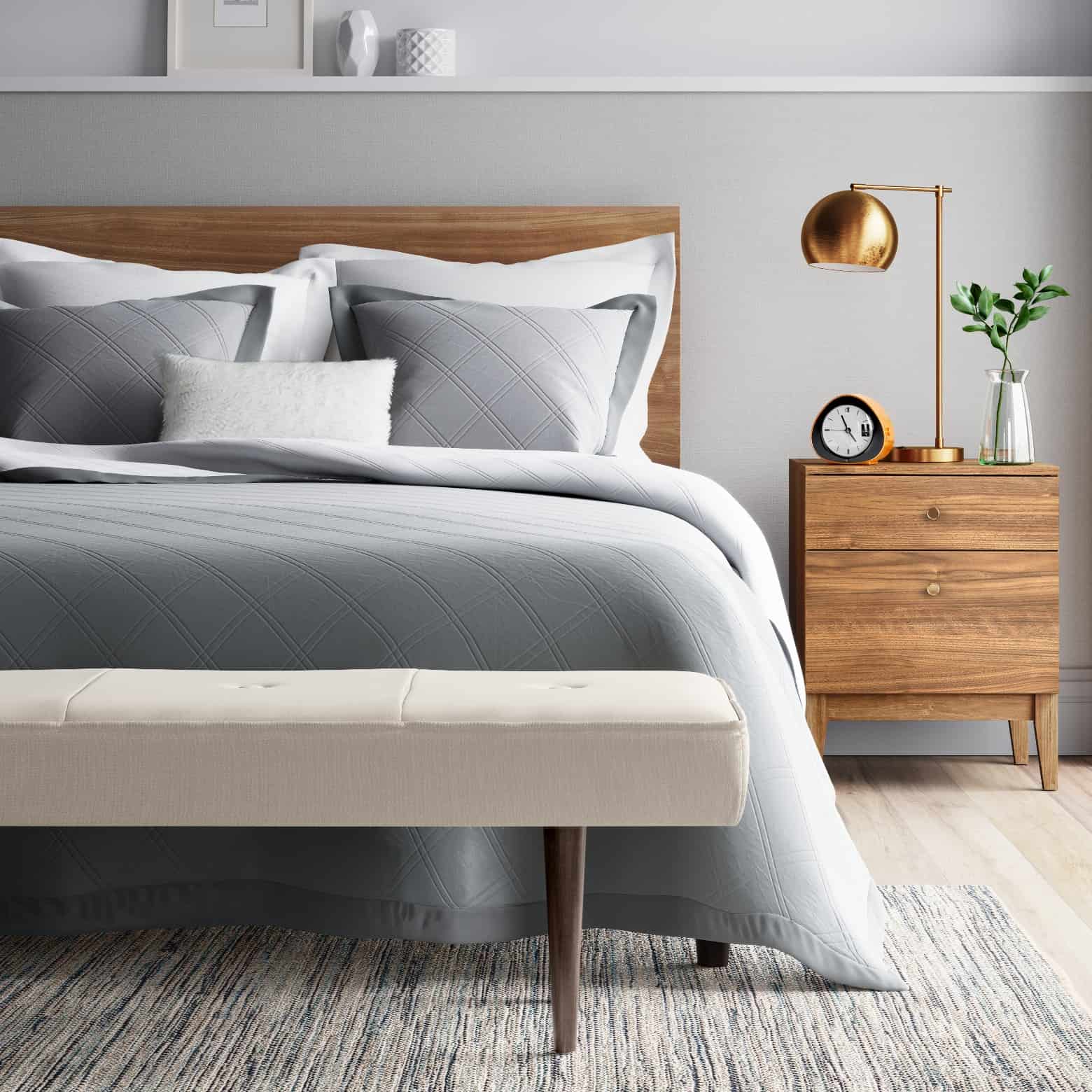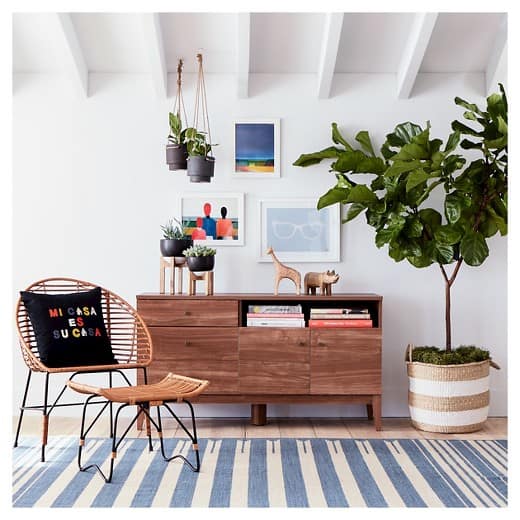 This post contains affiliate links. Please see my full disclosure policy for more details.
Lighting
I actually think I trend toward modern lighting in general. I love the clean lines and simple design of modern lighting, allowing the rest of the room to be the focal point. Plus, with mixed metals and metal decor in general being trendy, there are SO many simple, clean, modern items to choose from.

Textiles
I'm a firm believer that textiles can make or break a room. They're often the finishing pieces or the last pieces picked for a space. I love a good rug and I'm getting more inspired by pillows and throw blankets and how much they can add to a design.

Furniture
I have to admit, there are a ton of midcentury pieces in Target's new Project 62 line. Really, I'm not a big fan of midcentury style in general (not that there's anything wrong with it!). But, I found a few items that I love and I think would look great used in different design styles.

Home Decor
This is a super broad category to encompass anything not mentioned above. I have to say I think I love every home decor piece they have! It was hard to narrow these to my favorites! I actually have a few of these items that I used in our modern farmhouse hallway (reveal coming next week!) and our master bathroom renovation!

Do you love Target's new modern home decor line? Happy shopping!