Where to Buy Budget Friendly Faux Houseplants
Every room needs at least one plant in it.  Or in my case, 10 plants per every room ;).  See where I found my two favorite budget friendly faux houseplants!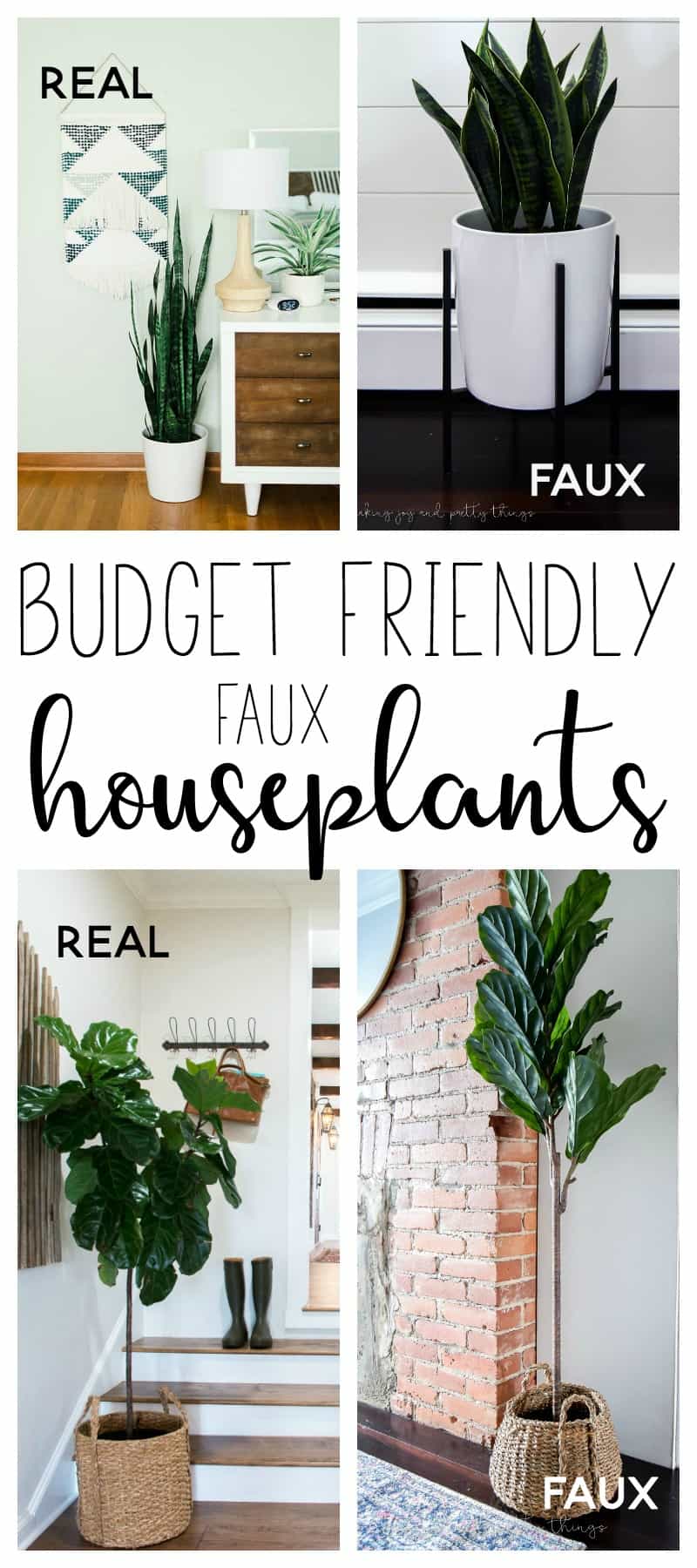 I think it's no secret now that I'm an aspiring plant lady.
There's one particular little shop in Pittsburgh that I absolutely LOVE (check it out here).  I stop in every few weeks to see what they have and 9 times out of 10 I'm picking up a new plant.
There's something about the greenery, the flowing, whimsical leaves, the shape of a cactus, or the shoots of an aloe plant that make my heart content.
As it is now, I keep most plants up on stands or on open shelving, far from the reach of toddler hands.  If I didn't have little kids running around, I'm certain I would have even more plants on the floors in nearly every corner of every room.
I'm not sure what it is exactly about these plants.  But, I'm a firm believer that every room needs at least one plant.  When you have a room and you're wondering why it doesn't look complete or wondering if you're missing something, it's most likely a plant that's missing.
While I'm excited that I have graduated from black thumb to maybe-sorta-kinda-green thumb (see the easiest houseplant for black thumbs here), there are still places in my house that get zero light.  And, there are still some plants that need a lot of attention that I'm not willing to try out just yet.
In these instances, or if you're still a black thumb and not ready to take on real plants, there is nothing wrong with going faux!
But, I am continually surprised by how expensive faux plants can be!!  I'm talking $500.  Not a chance I'm a spending that.
Today, I wanted to share my two favorite faux houseplants (that I actually have and use!).  They're extremely budget friendly while also looking surprisingly real.
1.  Fiddle Leaf Fig Tree
If you're a blogger or interior designer or decorator chances are you have a fiddle leaf fig tree in your home or have used one in a design.  They are so popular right now and for good reason!  They come in all shapes and sizes from little bushes to tall trees.  I love the large, waxy leaves especially.
But, don't take my word for it!  Check out the fiddle leaf fig tree in these rooms and imagine what they would look like without the tree.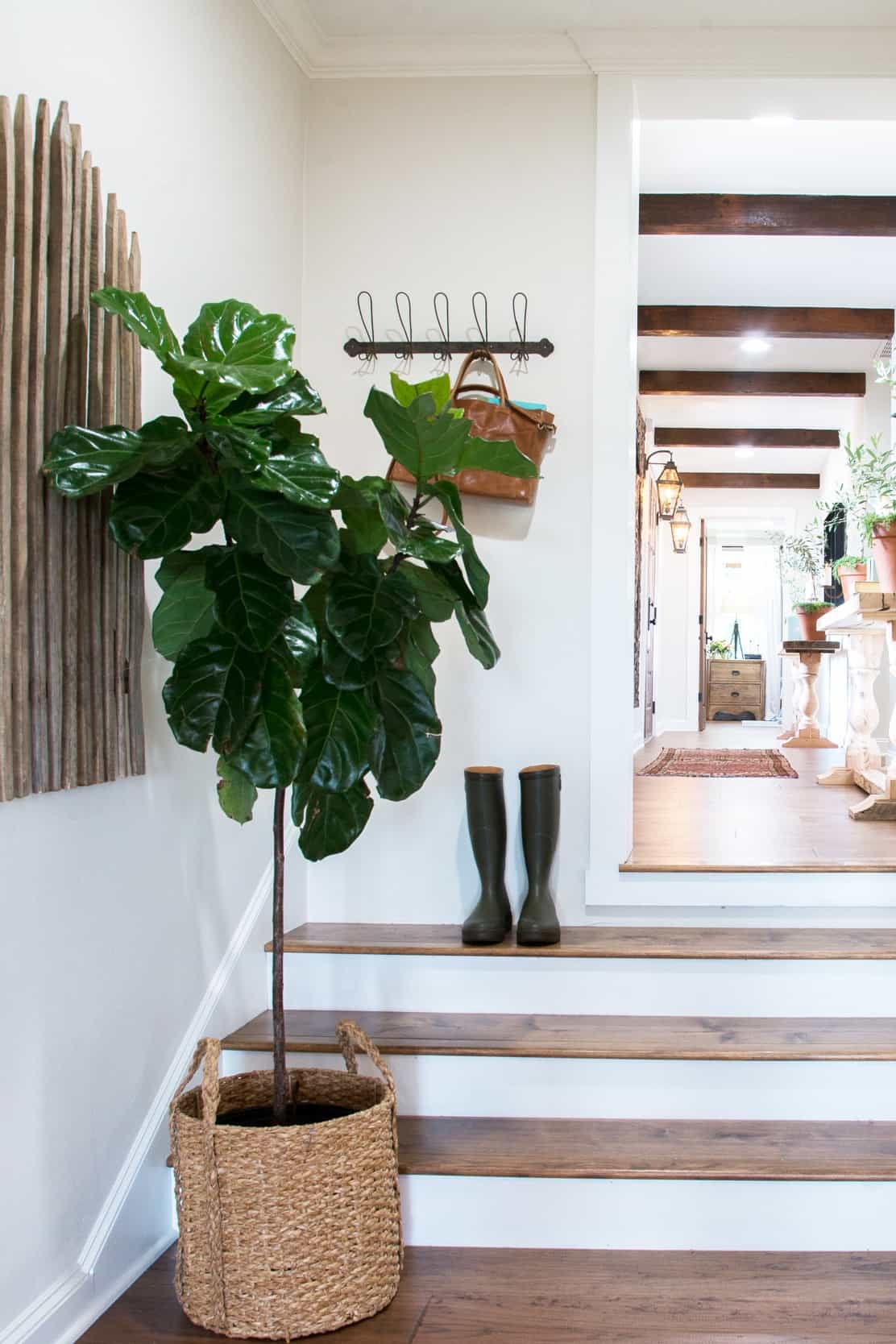 Joanna Gaines is always using plants on Fixer Upper, fiddle leaf fig tree included!  This one looks so nice in the pretty basket and breaks up the otherwise neutral space.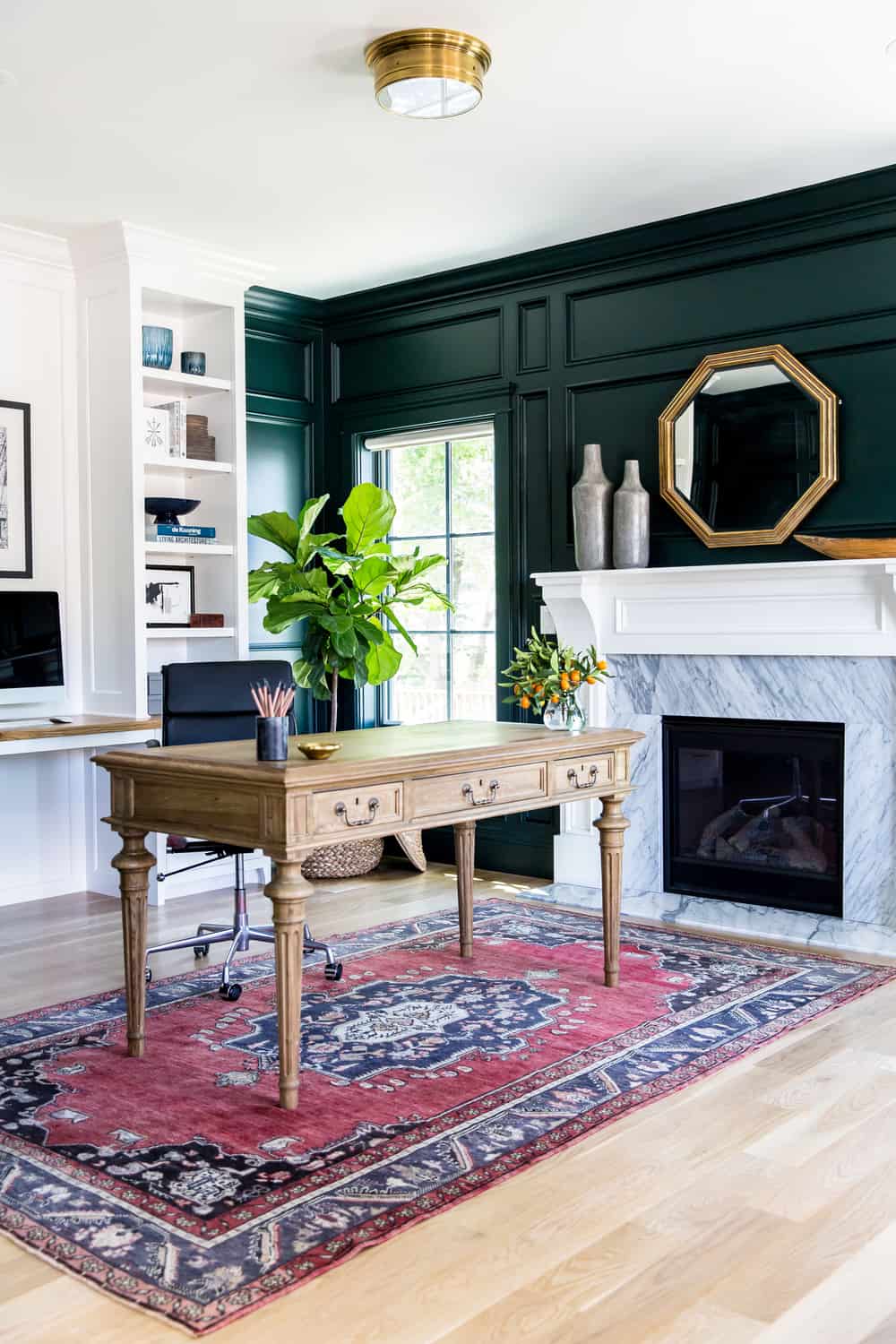 If you've been paying close attention (which I don't blame you if you haven't), I've been crushing on Shea from Studio McGee lately.  She's an interior designer with no formal training who is killing it in the design world right now.  This is from her Claybourne Project.  I love everything about this room, especially the fiddle leaf in the corner.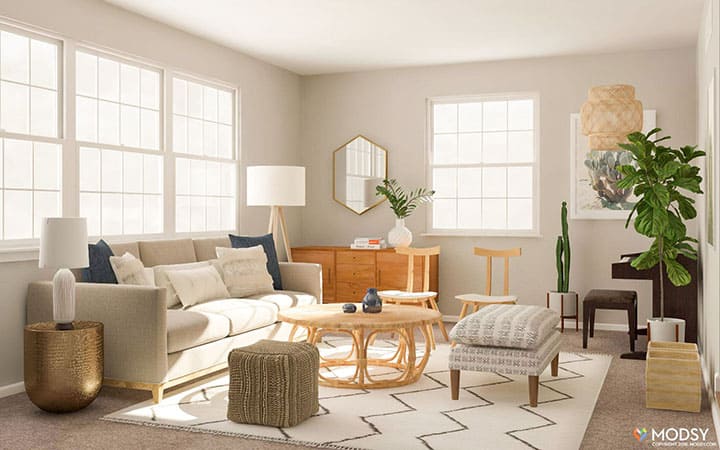 I like this particular example from Alice and Lois because I think the fiddle leaf tree makes a dramatic difference in this space.  Take that tree away and even with the other plants in the room, I feel like it would be lacking something.  The tree totally makes a difference.
Now, I've been on the hunt for the perfect faux fiddle leaf tree for FOREVER.
Well, I finally found one for only $49.99 that you can order ONLINE!
It's currently in our hallway (I promise I'll do that reveal soon!!) and it's the perfect piece for the space.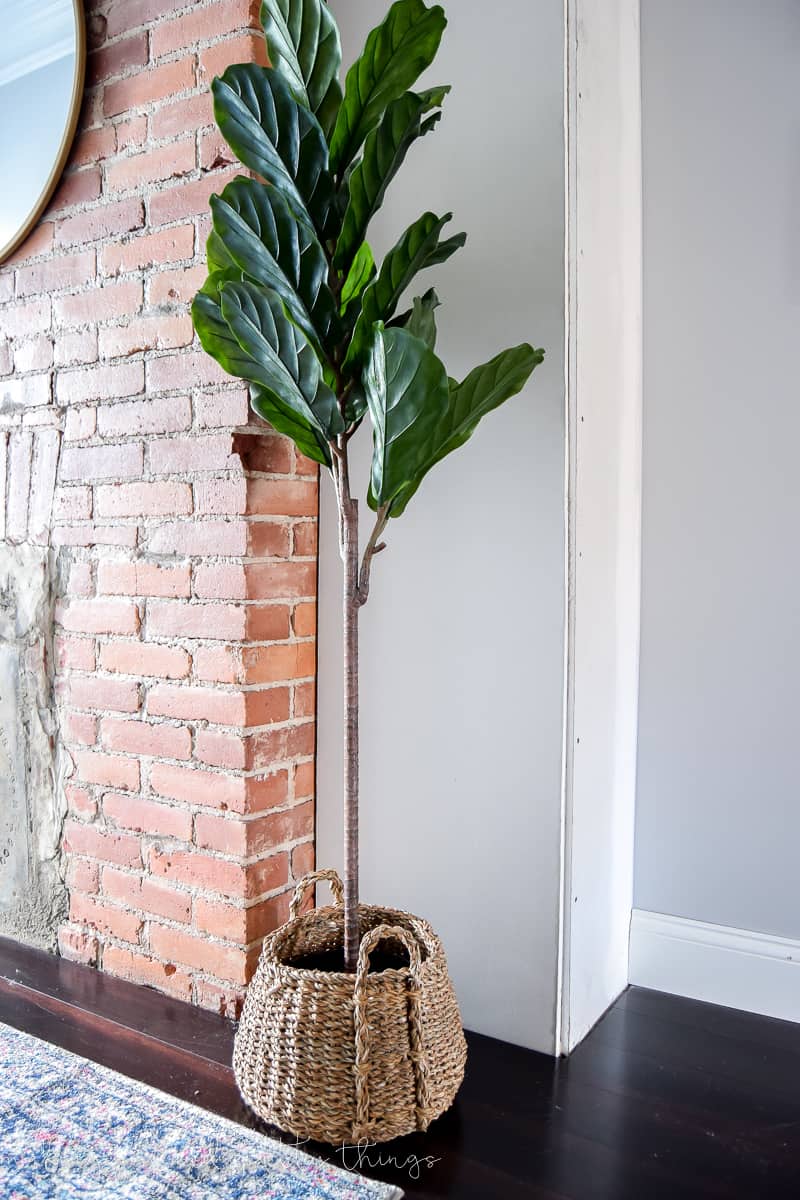 2.  Snake Plant
My second favorite houseplant is the snake plant.  I actually have two real snake plants that are not only still alive but GROWING!  (Even though Charlie sabotaged part of one of them).
While a real snake plant would be a great start houseplant, I can still understand the desire to go faux.
Let's look at some snake plants in pretty spaces!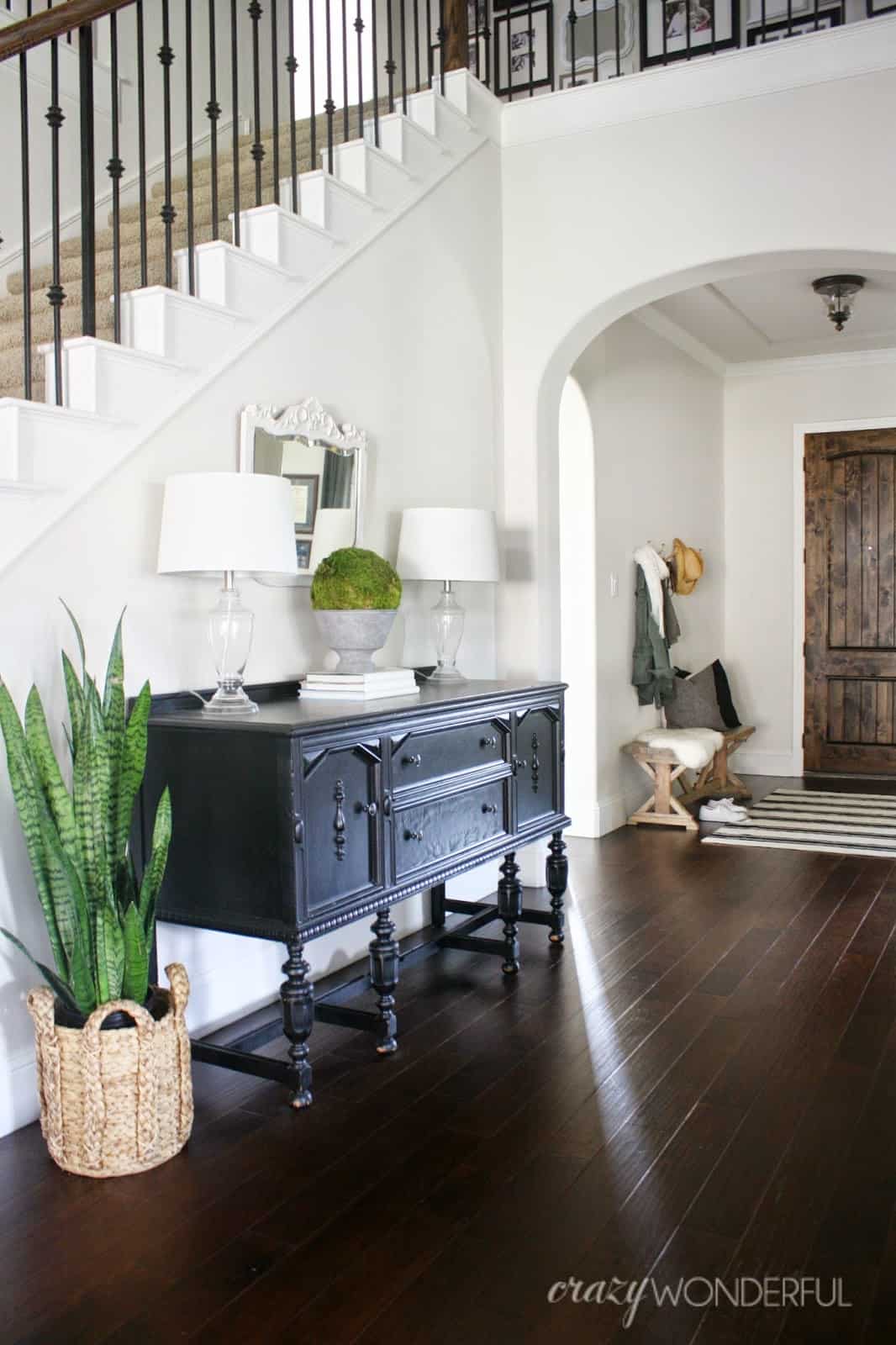 This entryway from Crazy Wonderful is beautiful. Don't you just love the snake plant?!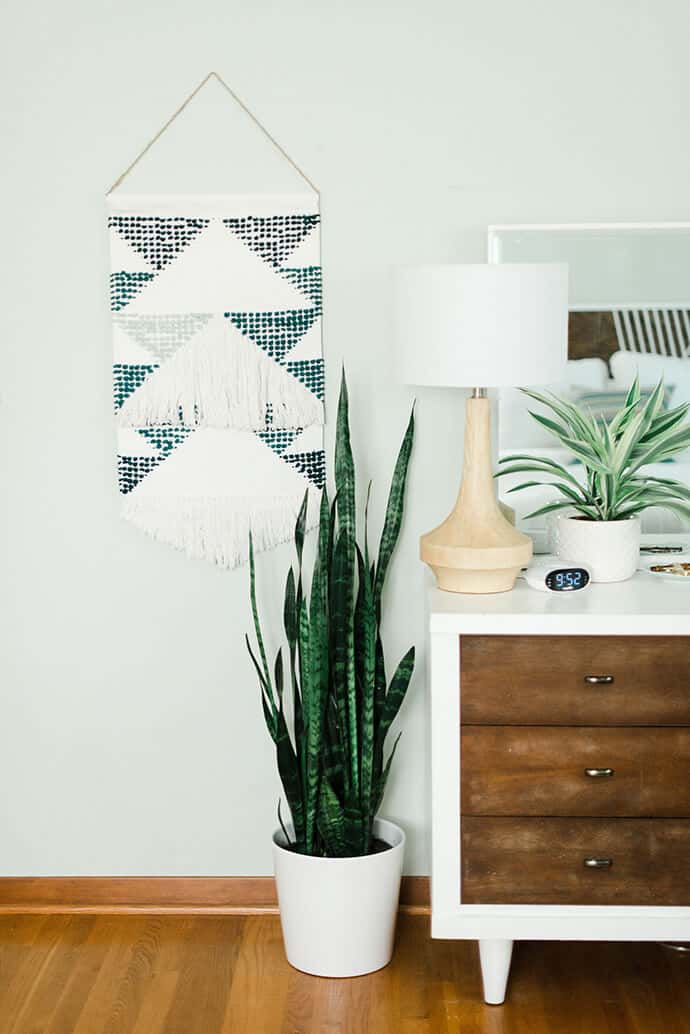 Carrie Waller from Dream Green DIY uses this gorgeous snake plant in her home and I can't help but be jealous!
Like the fiddle leaf tree from above, I had been searching for a faux snake plant for those areas of my home that don't get a lot of light (which is like 90% of the home).
I found the perfect one that's currently in Evie's nursery (though that's not its permanent home).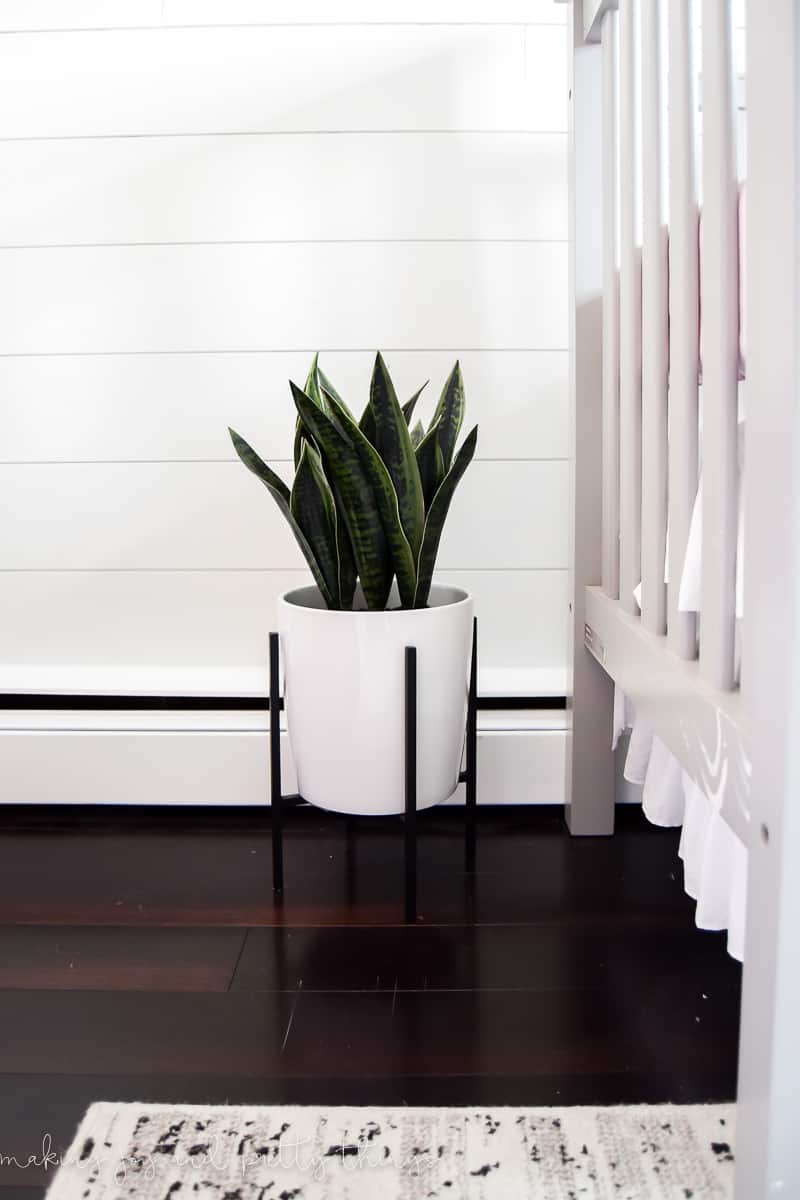 Happy plant hunting!!