Farmhouse Friday Finds 2/10
Happy Friday!
I'm excited to start a new series every Friday where I share 5 of my favorite farmhouse finds for the week.
You all know how much I love farmhouse and rustic decor. If I won the lottery I would surely purchase an entire Hobby Lobby and Michaels. But, since I don't have a large budget, I'm always searching of the best deals.
These posts are going to be short and to the point. I'm also going to try to make them all some type of "deal". So, whether that be on sale or BOGO or just a good bargain in general, I know farmhouse decor can be affordable for everyone!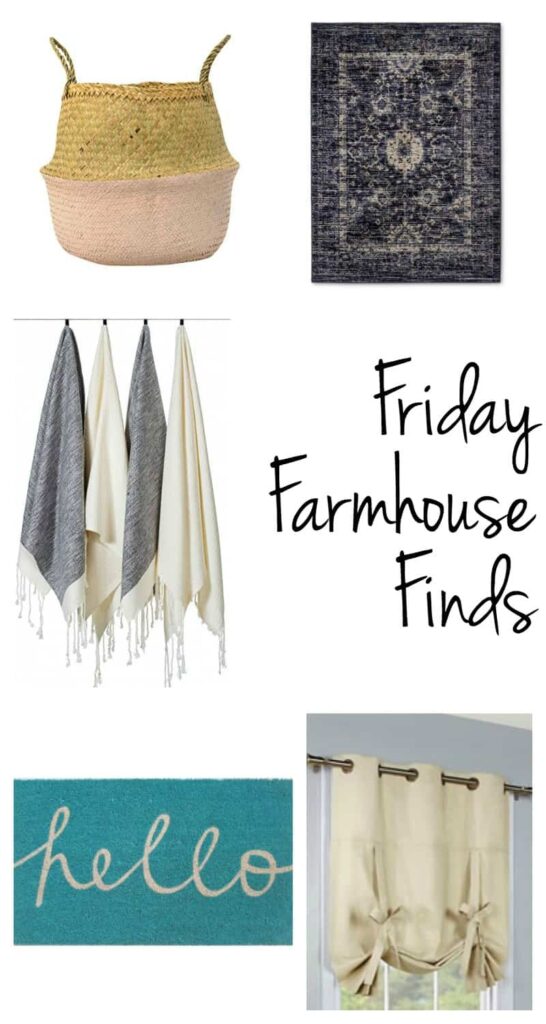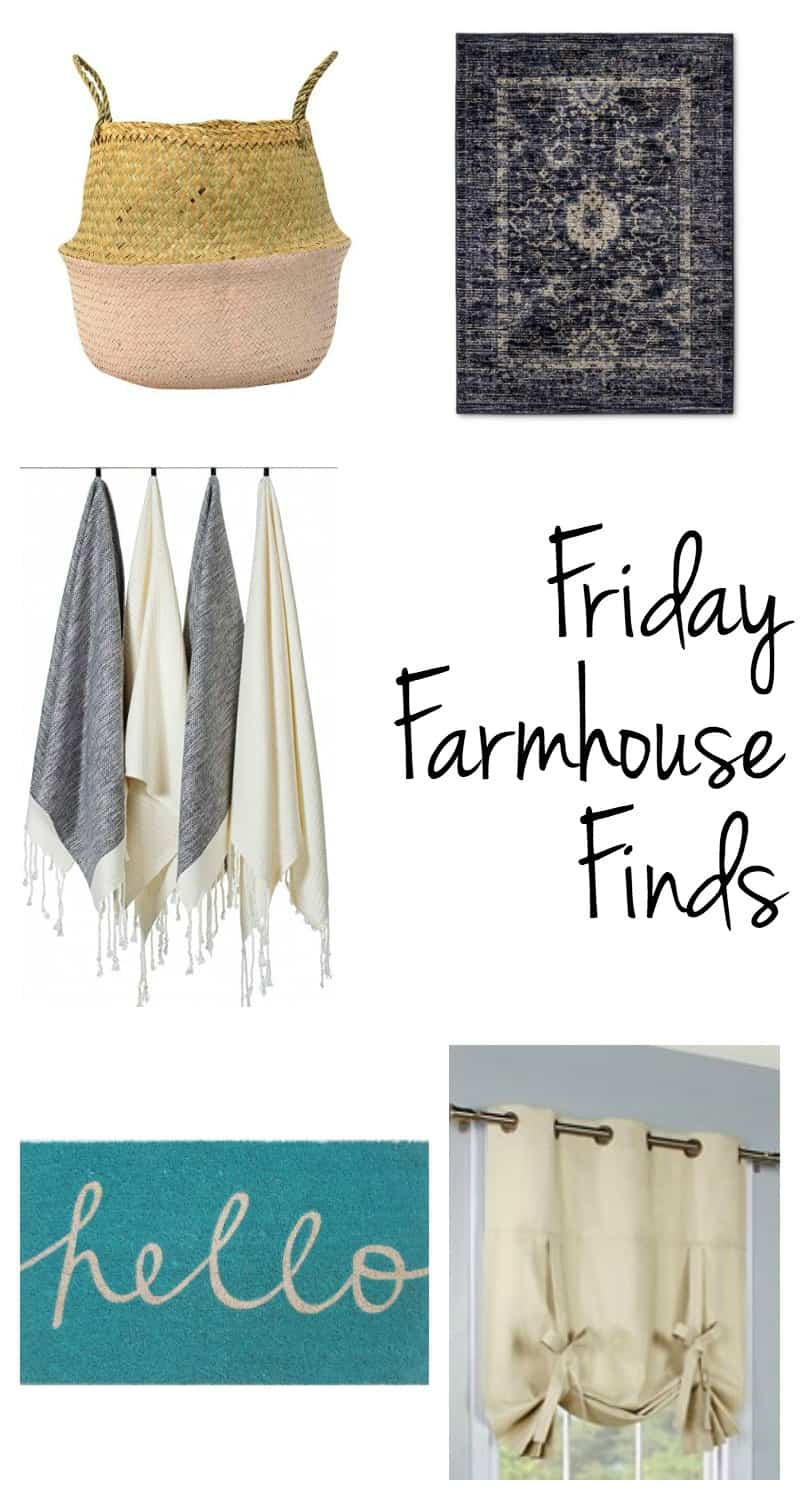 *This post contains affiliate links. So my full disclosure policy for more details*
I absolutely LOVE the look of these curtains. The cute tie backs are the perfect farmhouse touch. PLUS they're 30% off today!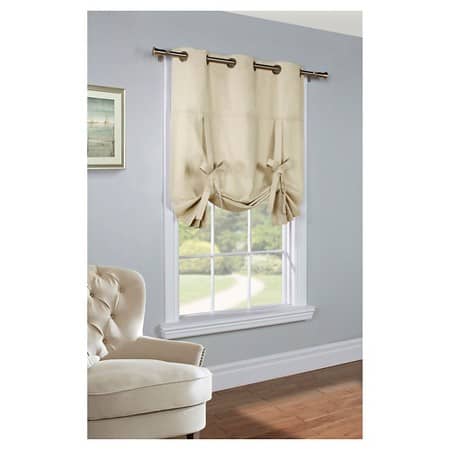 Okay. So this bright blue doesn't really look super farmhouse, right? I actually love some pops of color here and there. And, this would make any entryway look so inviting. Set a cute planter with flowers next to it (I can dream of spring, right?!) and you have a bright, beautiful entryway.
ALSO, it's 20% off today and tomorrow!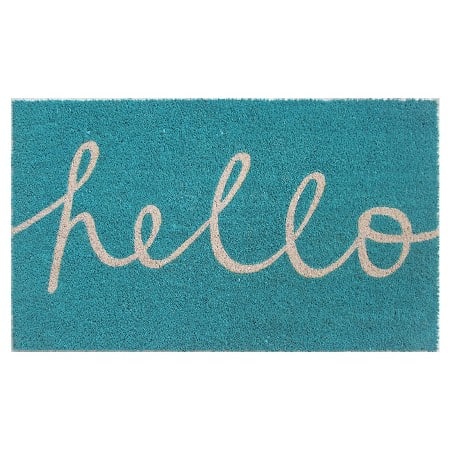 I am crushing on Turkish towels ever since I saw them in some fall One Room Challenge makeovers. The pretty fringe. The soft colors. What's not to love?
You can find some crazy expensive Turkish bath towels online but I thought 4 of them for $26 was a pretty good deal.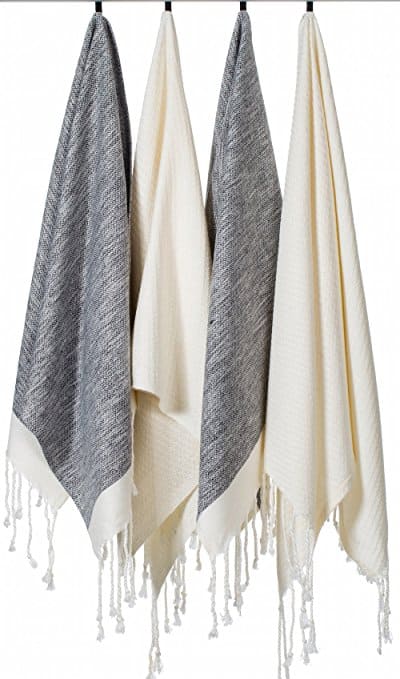 I'm so glad we got a distressed rug for Evie's nursery. The vintage wash look isn't for everyone but, I love how it looks in her room. This rug is 20% off today and tomorrow!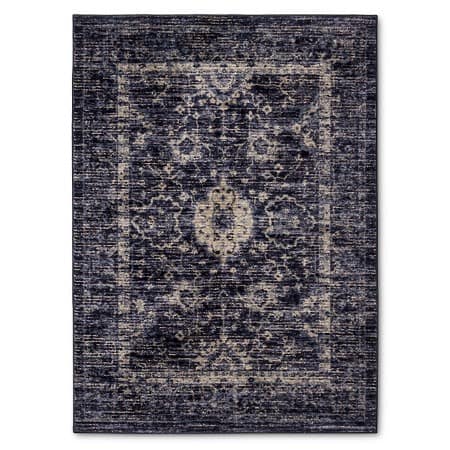 I LOVE seagrass baskets. What could be better than functional storage that is also stylish?! I love that this basket has the soft pink half. There are a couple other colors online, too. The basket is 15% off today and tomorrow!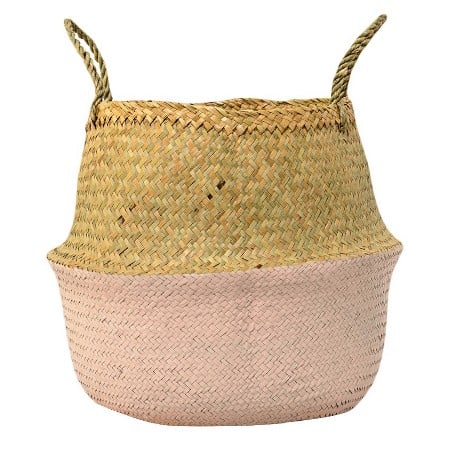 [wc_divider style="image3″ line="double" margin_top="" margin_bottom="" class=""][/wc_divider]
Well, that's all for today. I hope you like this post! It's a bit of a change up from my normal DIY & home decor posts!
Have a wonderful weekend!