Design Inspiration: Layered Rugs
Wondering how to layer rugs in your decor? I've gathered tons of design inspiration and examples of how to use layered rugs in any room in your home to add texture and style.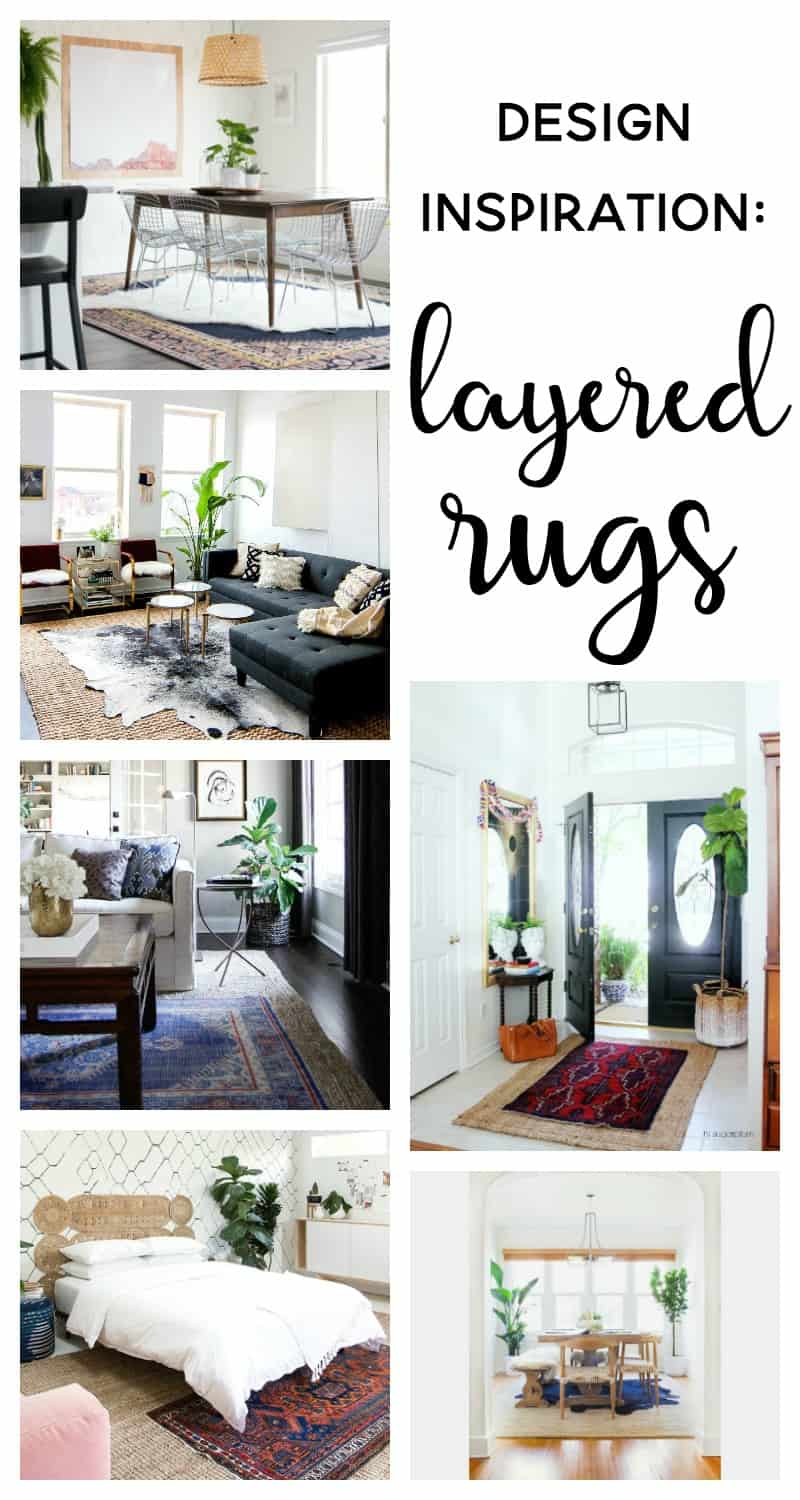 One of my favorite design trends as of late has been using layered rugs!
Even just a single rug in a room draws your attention, creates a cohesive look, or at the very least, is a soft place to play with the kids (though that's not technically a design choice ;)).  A rug can be the base that you build off of when designing a room.  The right rug can really make your space feel complete, right?
Now when you layer rugs, you create a whole different dimension.  Literally.  Multiple rugs add SO much texture to a space.  Have carpet?  No problem!  Add a rug over that carpet.  You could stop there or add another rug OVER that one!  Have hardwood floors? Great!  Layer those rugs up 🙂  As you'll see below, there's no wrong way to layer rugs.
I don't remember if I've talked about this on the blog yet, but we are giving our dining room a bit of a refresh!  We are almost done building a new dining room table (yayayayayayay!!), and I'm adding in some decor just to spruce it up.  I really wanted to add a rug in just to better define the dining space (as it is really part of our kitchen).
I'm going to put on some designer shoes and try out this layered rug trend in our dining room!  I can't wait to share with you how it looks.  I'll be posting next week about my favorite rugs to layer with (and maybe what I picked for our dining room!) but for now, just take in the beautiful layered rugs examples.
Here are my 4 favorite things about layered rugs:
 A trend that's easy to change.  So, you layer rugs.  Your room looks like a Pinterest masterpiece, and you're happy.  Then, the trend dies in 2018 (I don't know if that's going to happen, just as an example).  All you have to do is pick up a rug and move it to another room.  Or put it in storage.  This isn't like the wallpaper trend where you're stuck with that wallpaper until you painstakingly remove it, wondering why you ever jumped on board with the trend.
It's budget-friendly.  I feel like people think you have to spend a fortune to get a nice rug when that's truly just not the case.  My favorite places to shop for rugs are Target, Amazon, and RugsUSA.  RugsUSA, in particular, has toooonnnnsss of options for every style.  I recently purchased a runner from them for our modern farmhouse hallway and I have to say I'm SO impressed with the quality.  It was only $60 for an 8ft runner!  Plus, with tiny humans running around, I'm not about to drop $500 for a vintage rug (though that's the dream someday!).  I don't plan on spending more than $200 total for our two rugs in the dining room!
It brings a room together and defines a space.  If you aren't great at designing or making a cohesive look for a room (which I struggle with for sure!), layering rugs is the perfect solution.  Take all the decor you have and tie it together with the perfect rugs.  The base rug can be something neutral and the layered rug can be that pop of color or a complimentary color to all the decor you already have.  If you don't know what I'm talking about, scroll through the examples below and take note of how the rug choices pull everything else together.
Layered rugs can be used in any design style and in any room.  And I mean any design style.  Farmhouse, modern, industrial, shabby chic, etc., etc., etc.  I tried to find different design styles to show you below because you truly can't go wrong no matter what style makes your design heart happy.  AND, you can layer rugs in any room.  Dining room, living room, bedroom, nursery, bathroom, kitchen, entryway, and even your outdoor space.  The trend can be used anywhere!
There are SOOO many examples here you guys. I went a little nuts. Just couldn't stop scouring Pinterest for all the layered rugs rooms. Let me know which one is your favorite!!
40+ Examples of Layered Rugs in ANY Room in Your Home!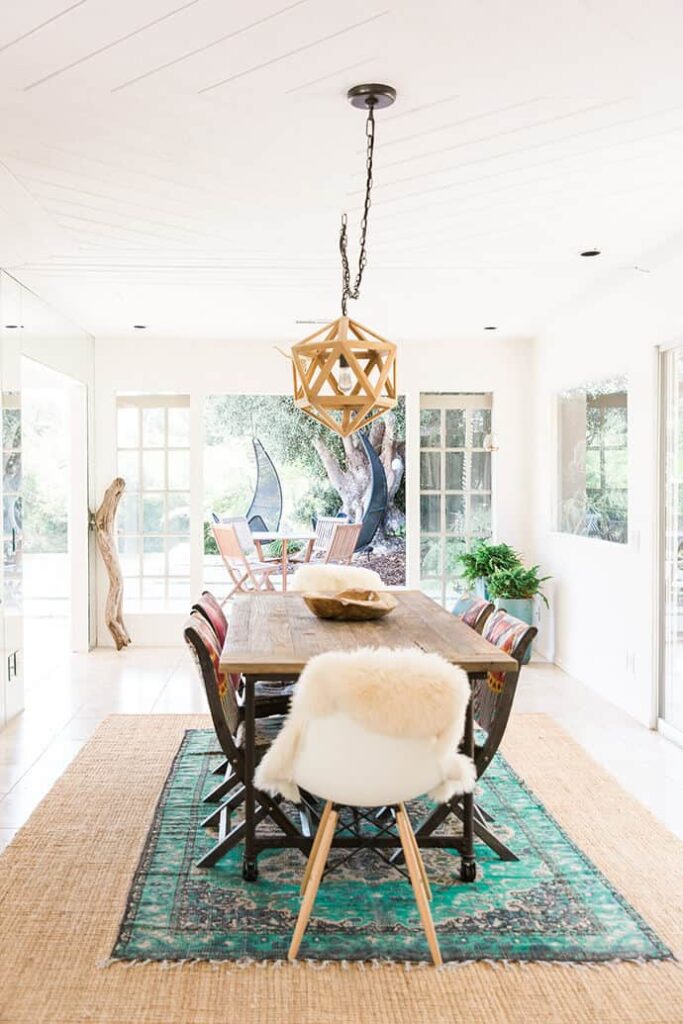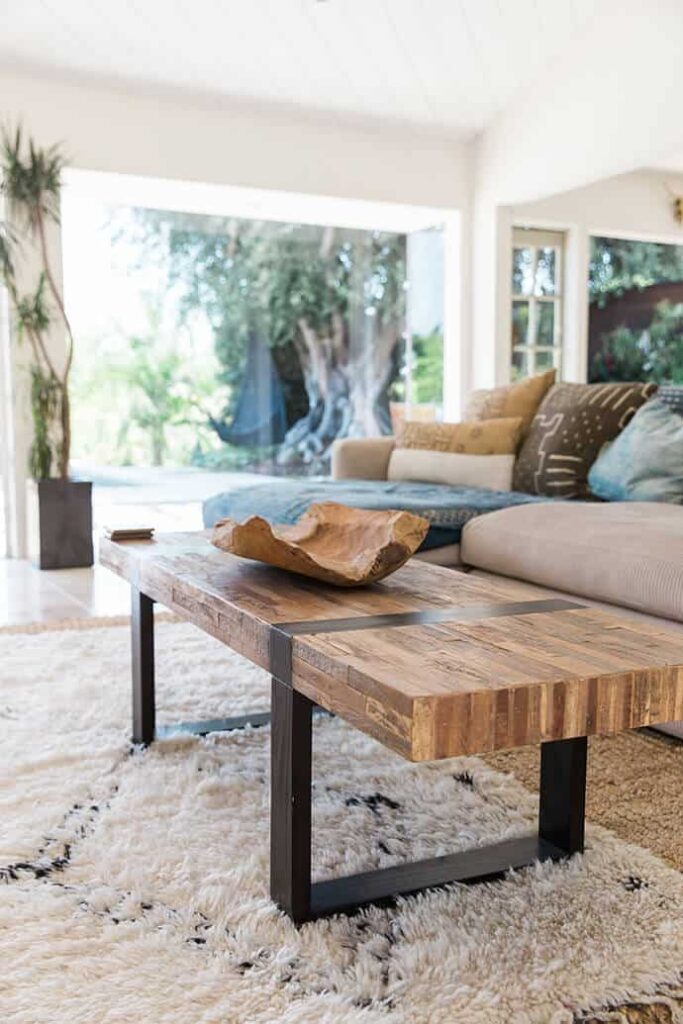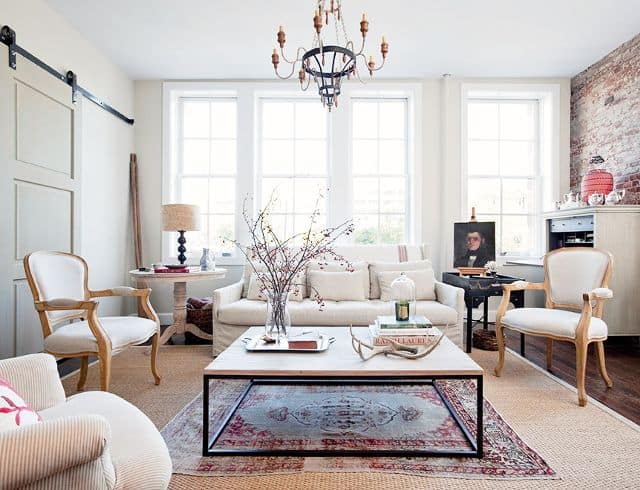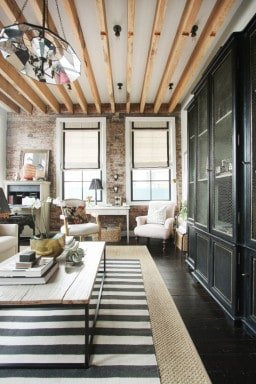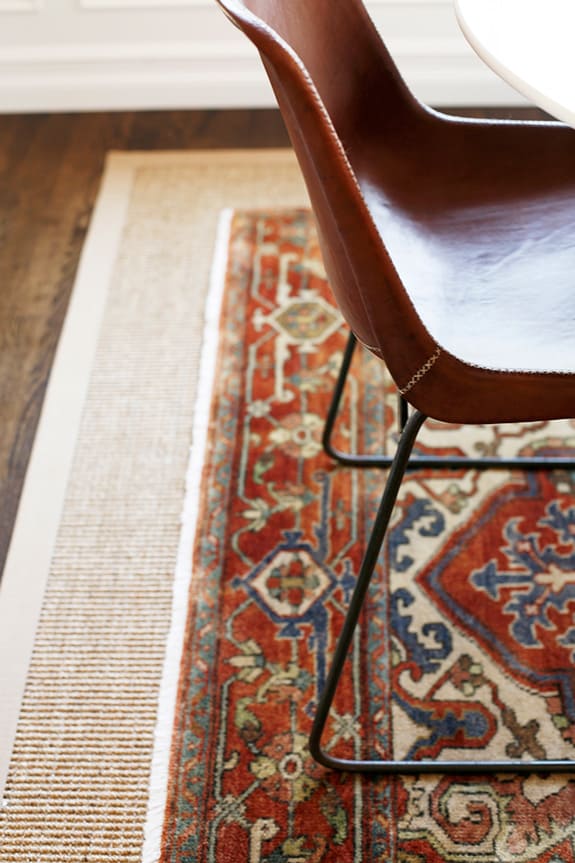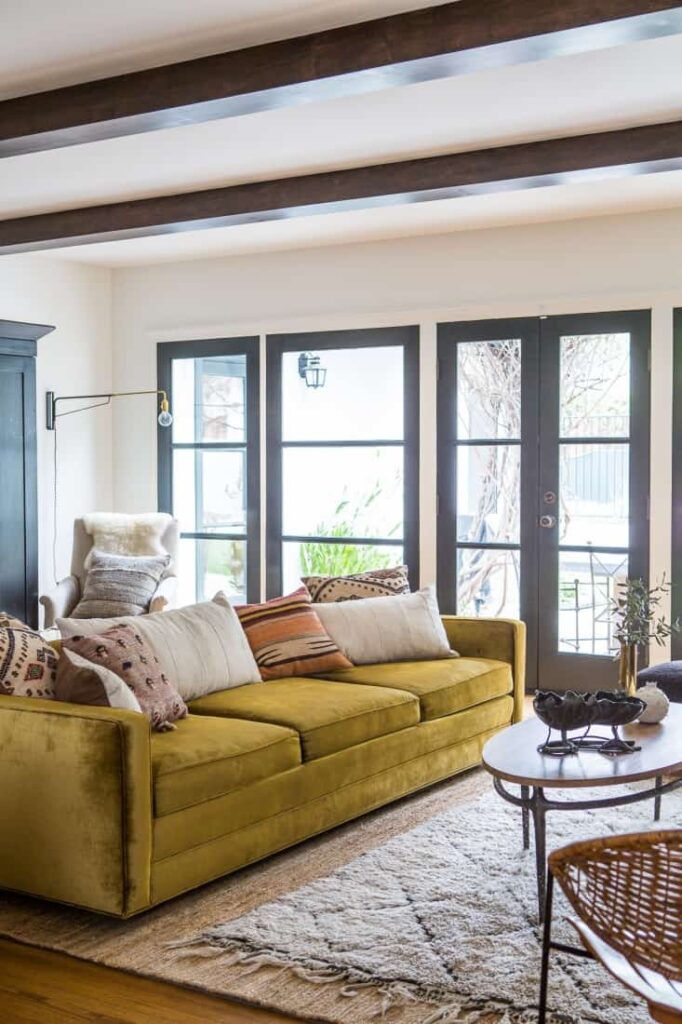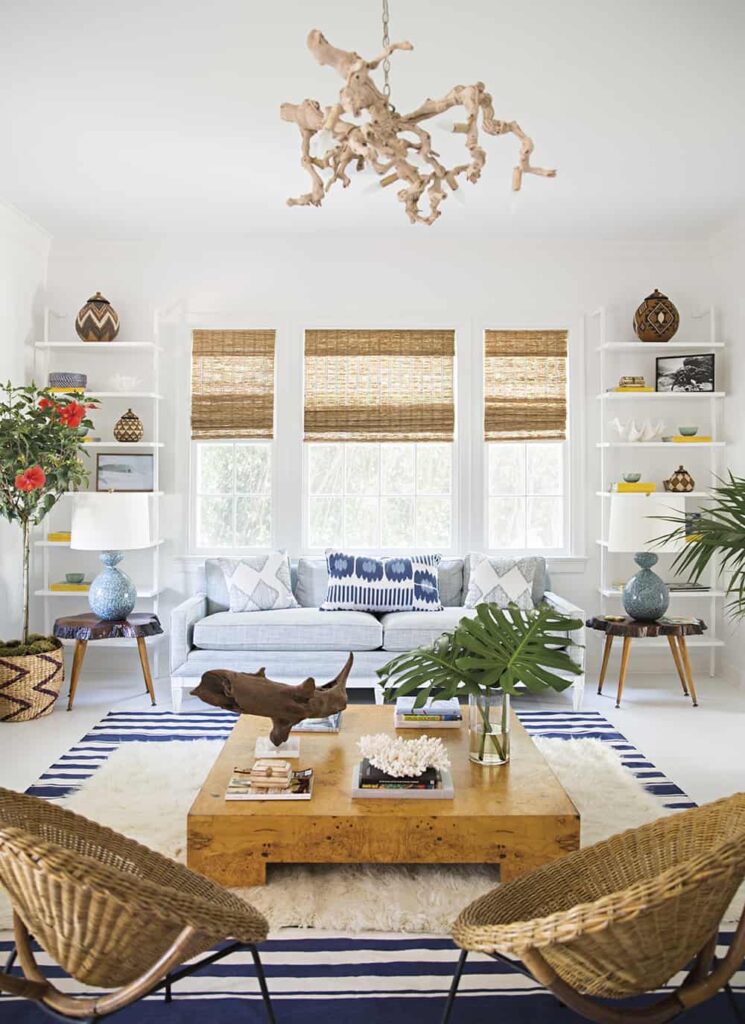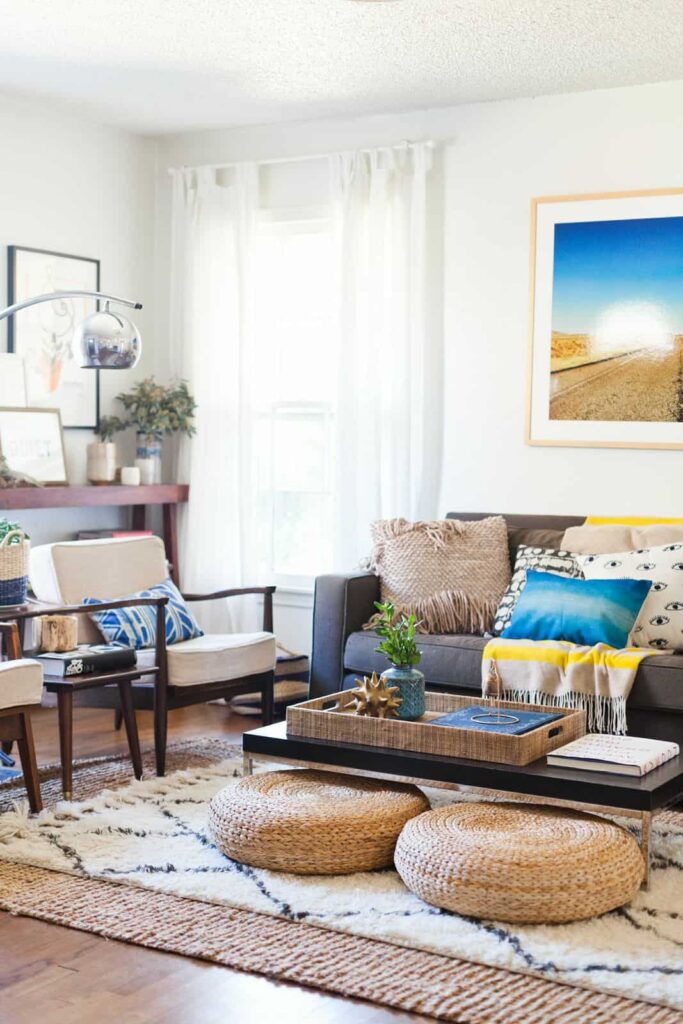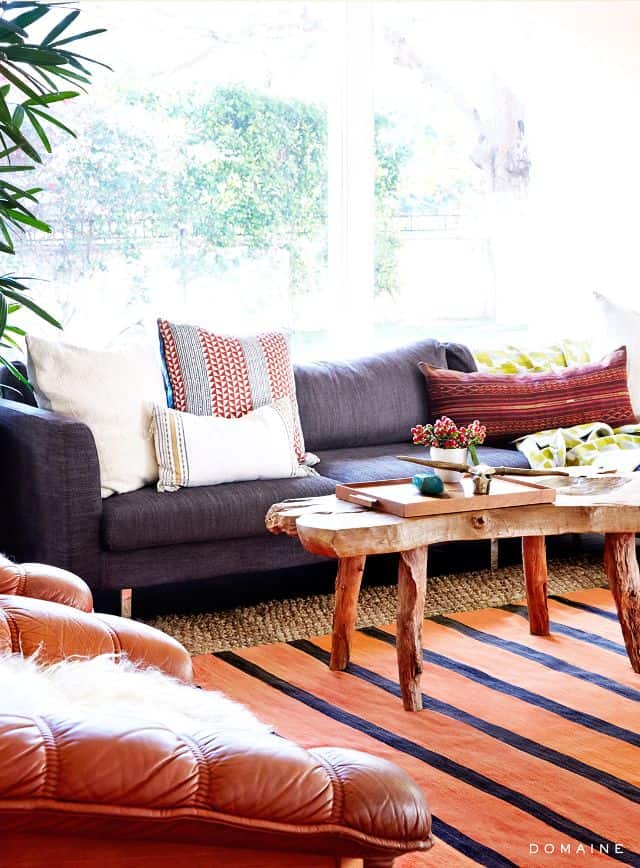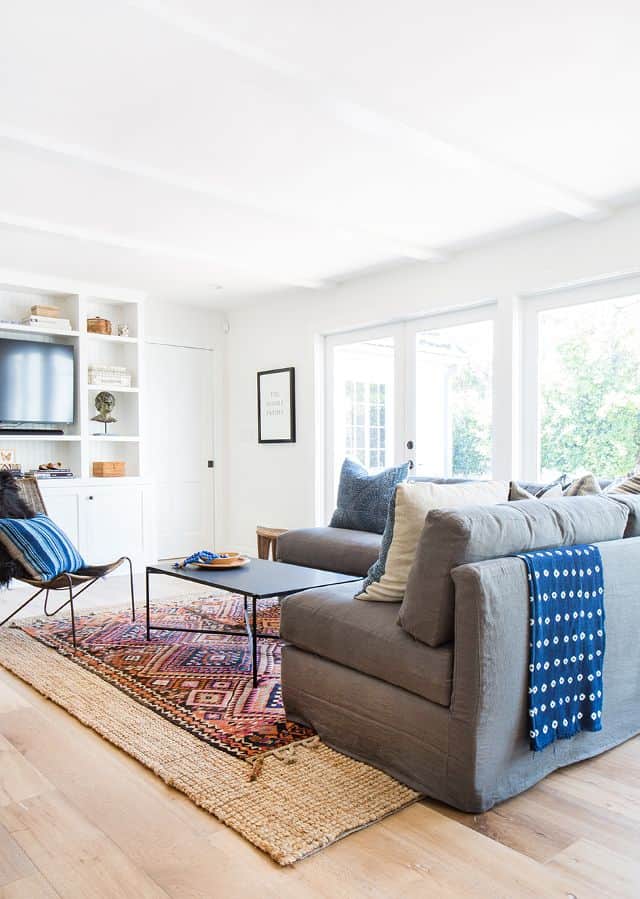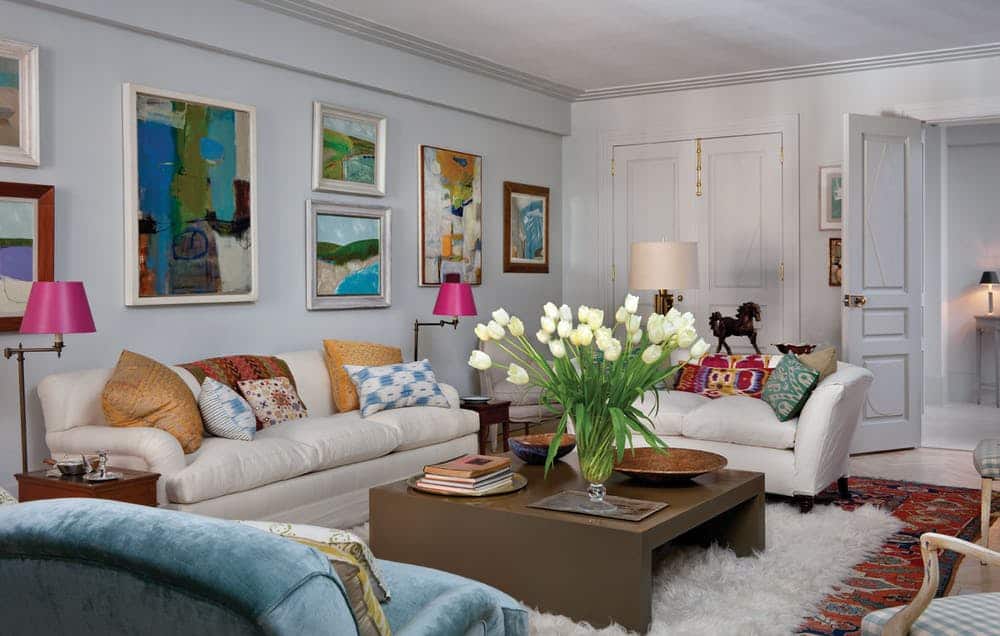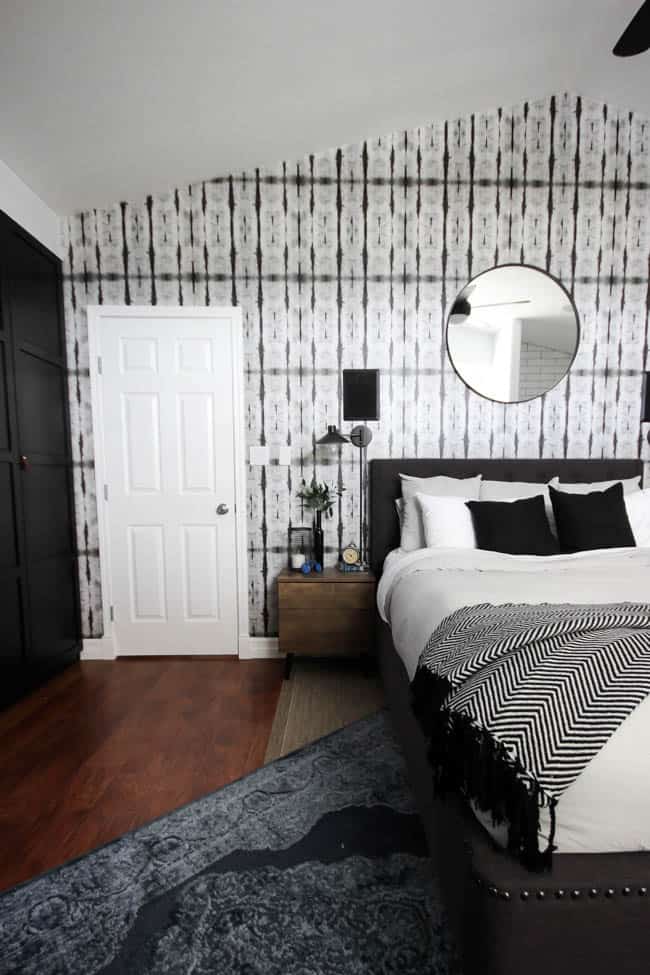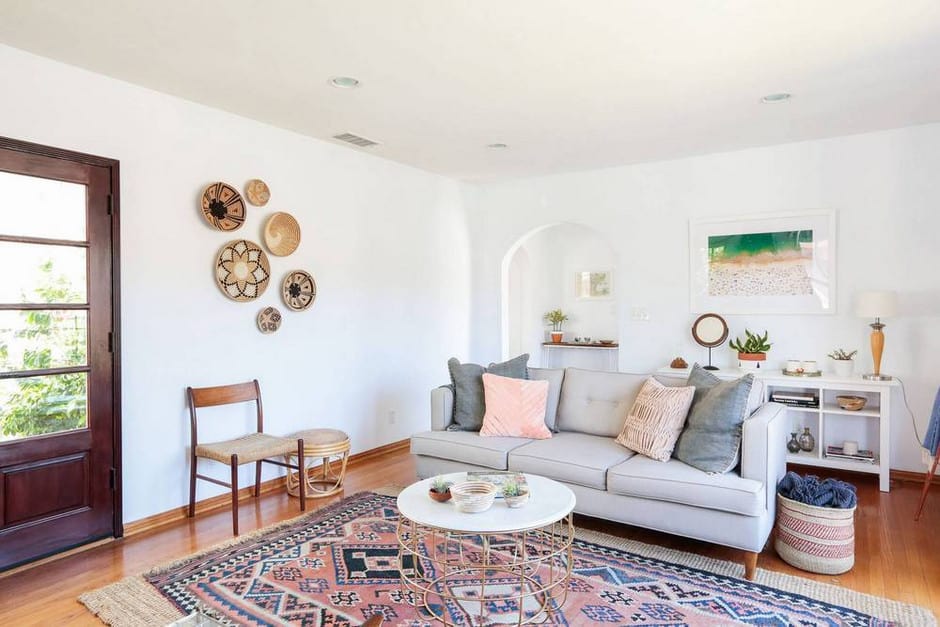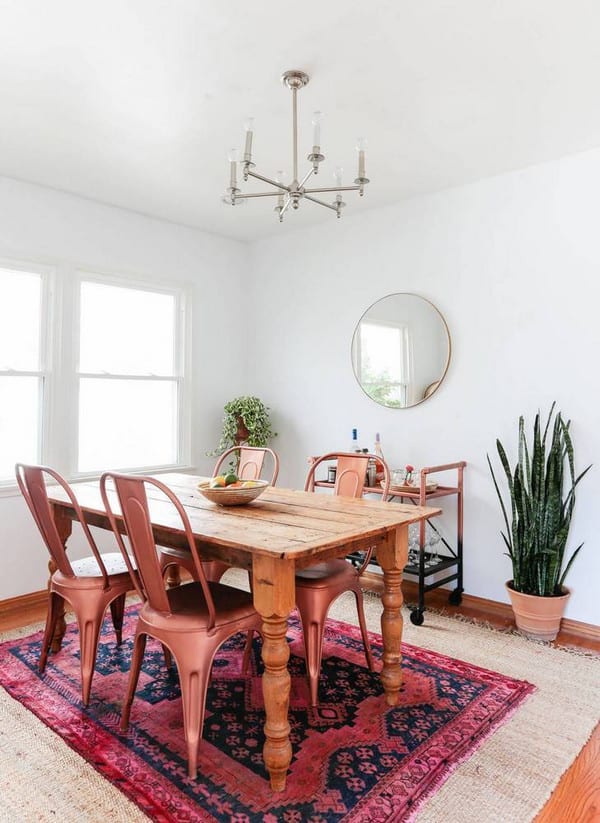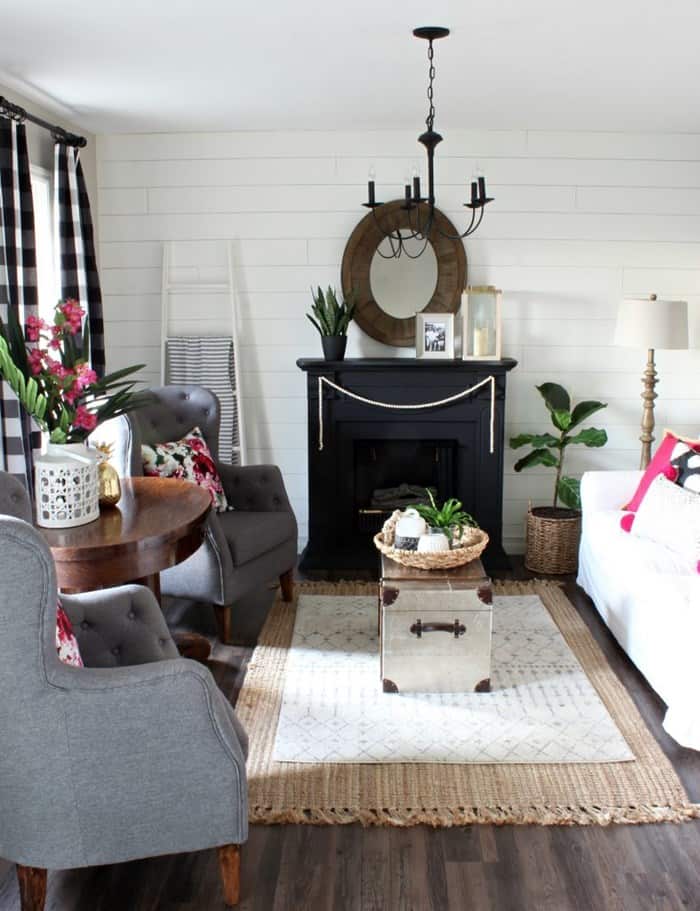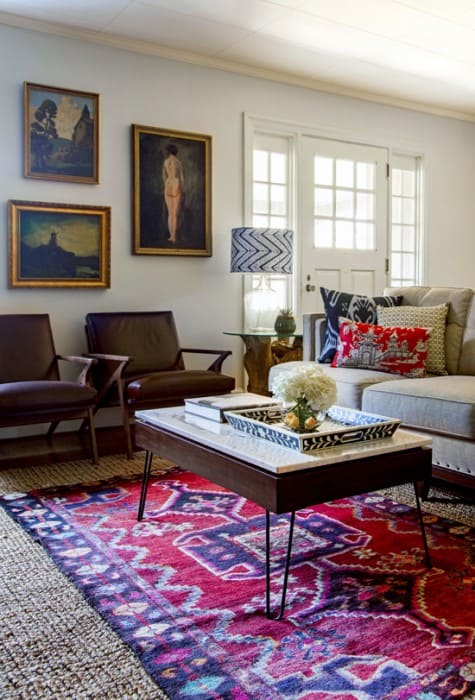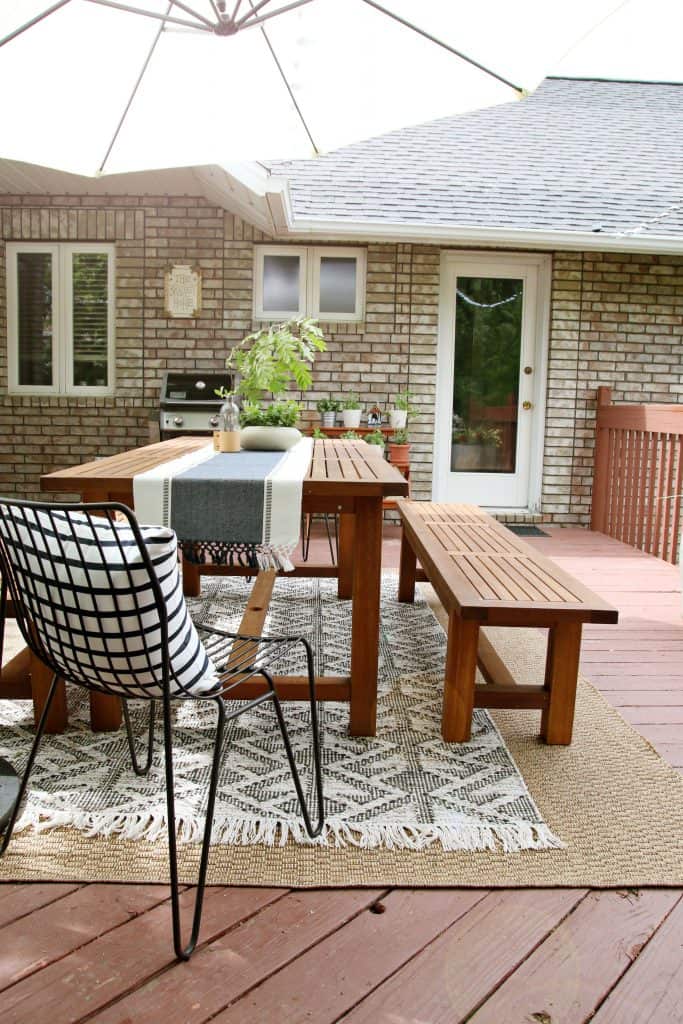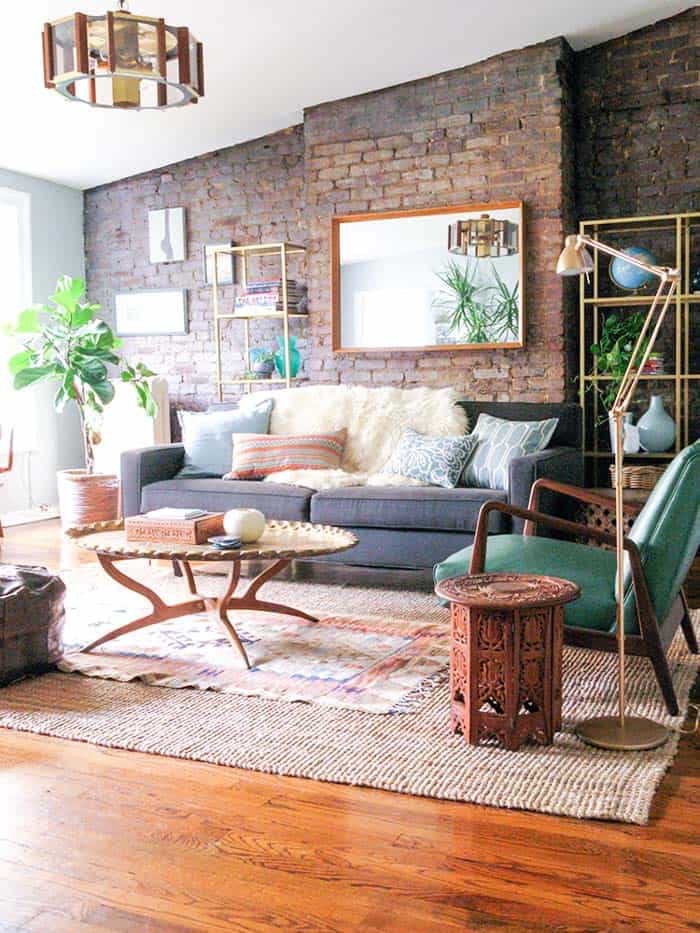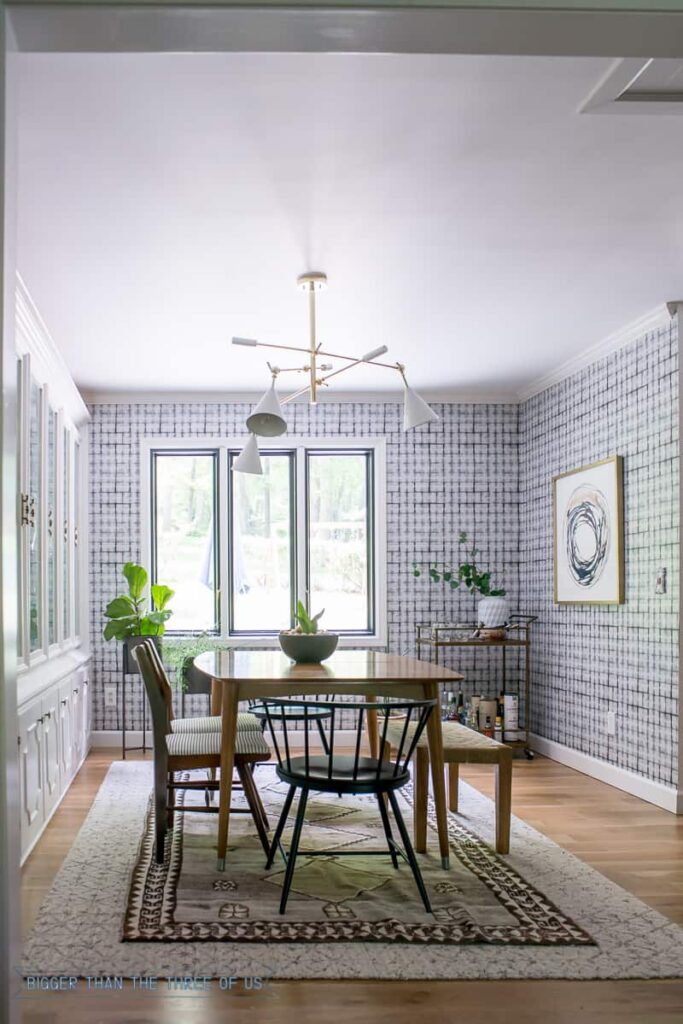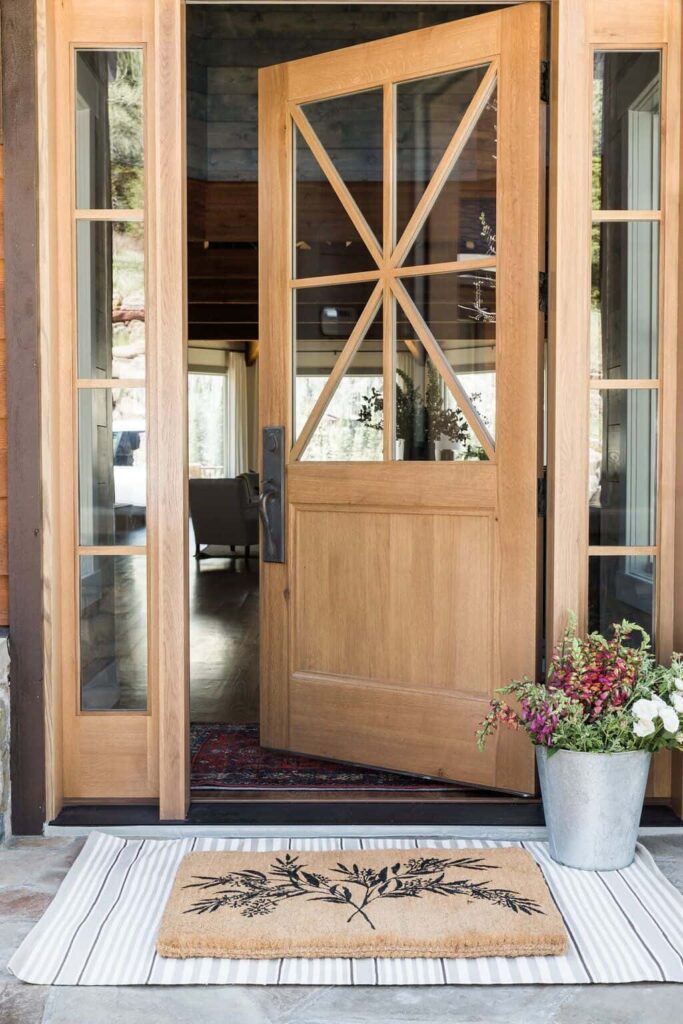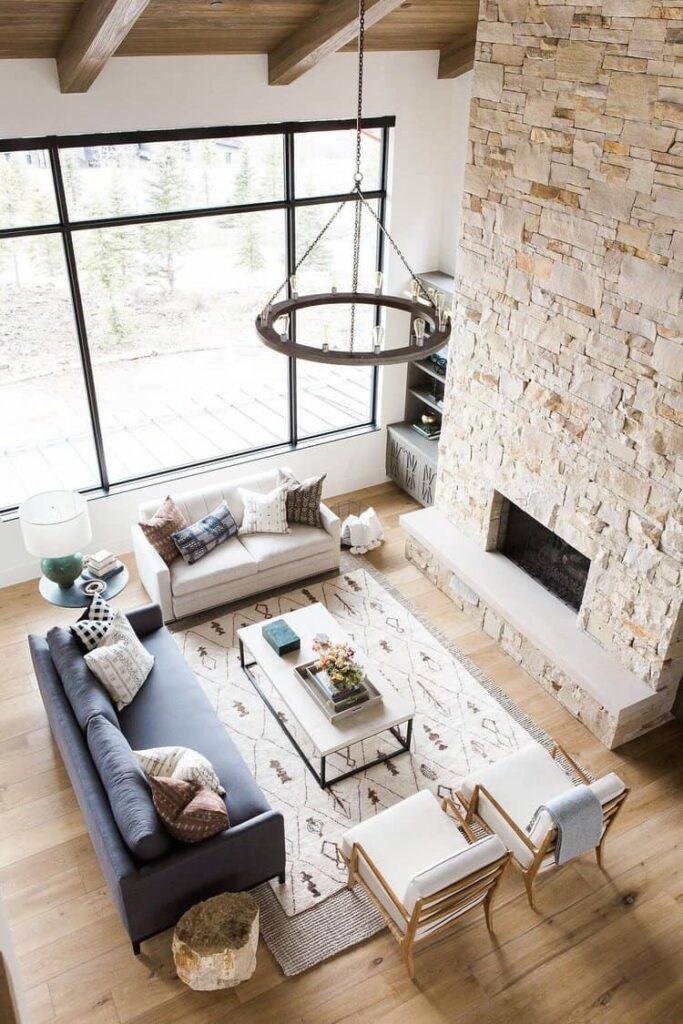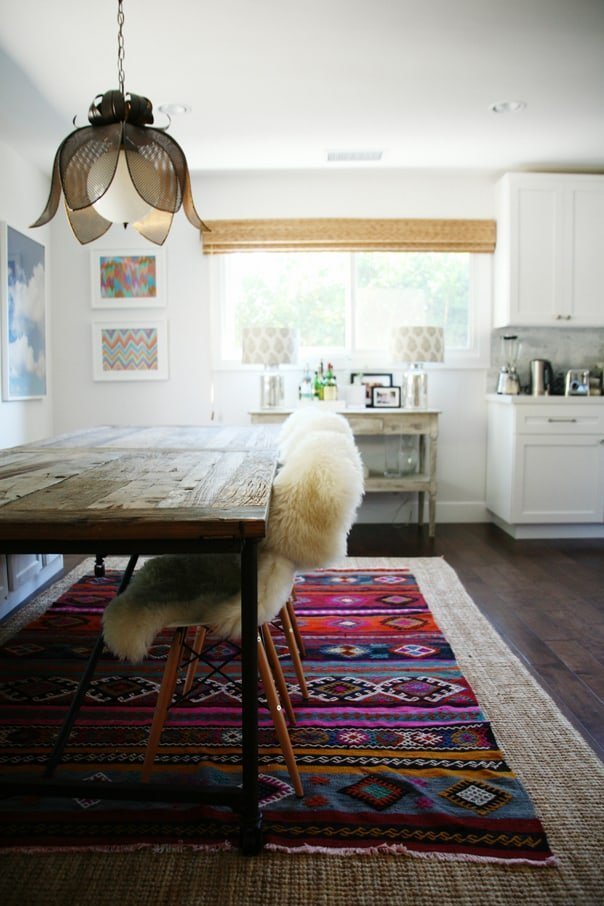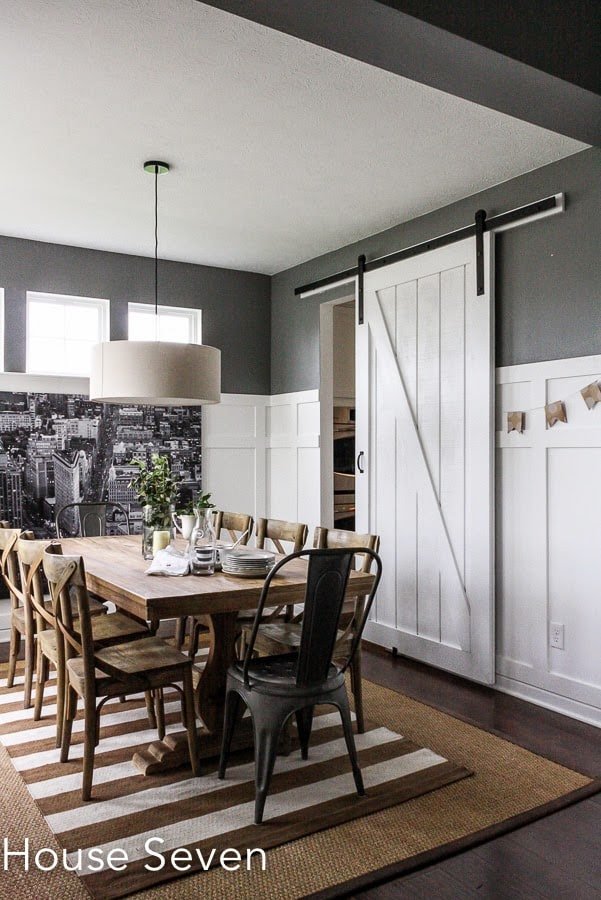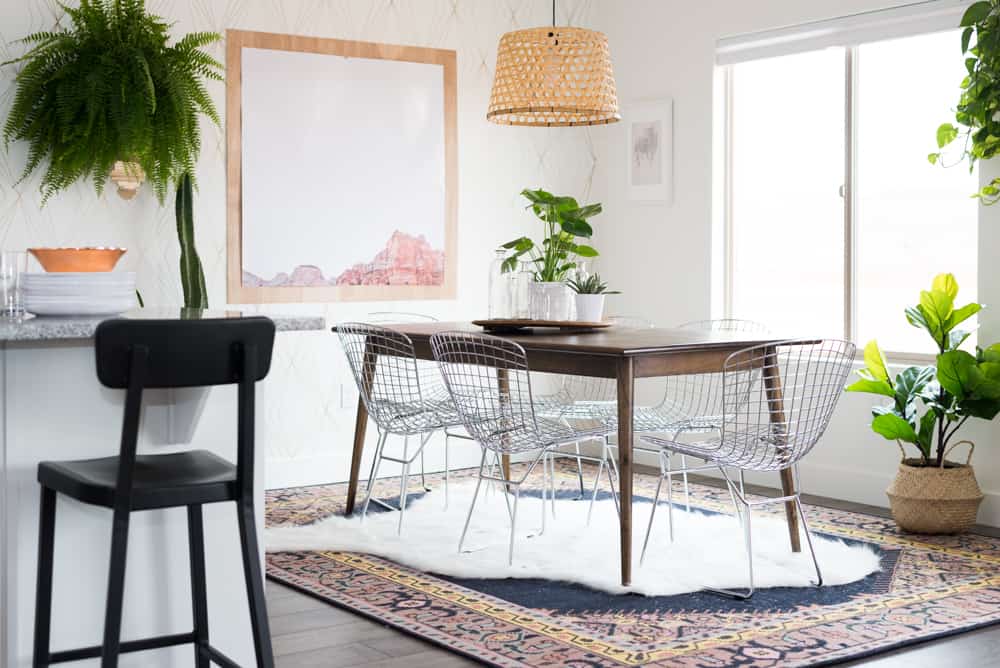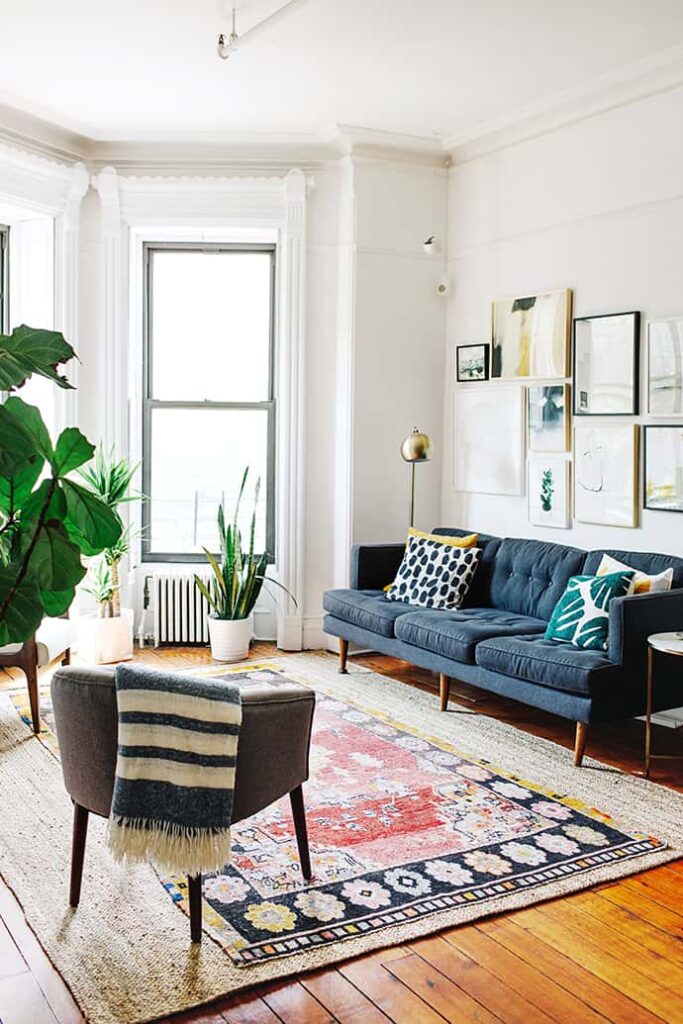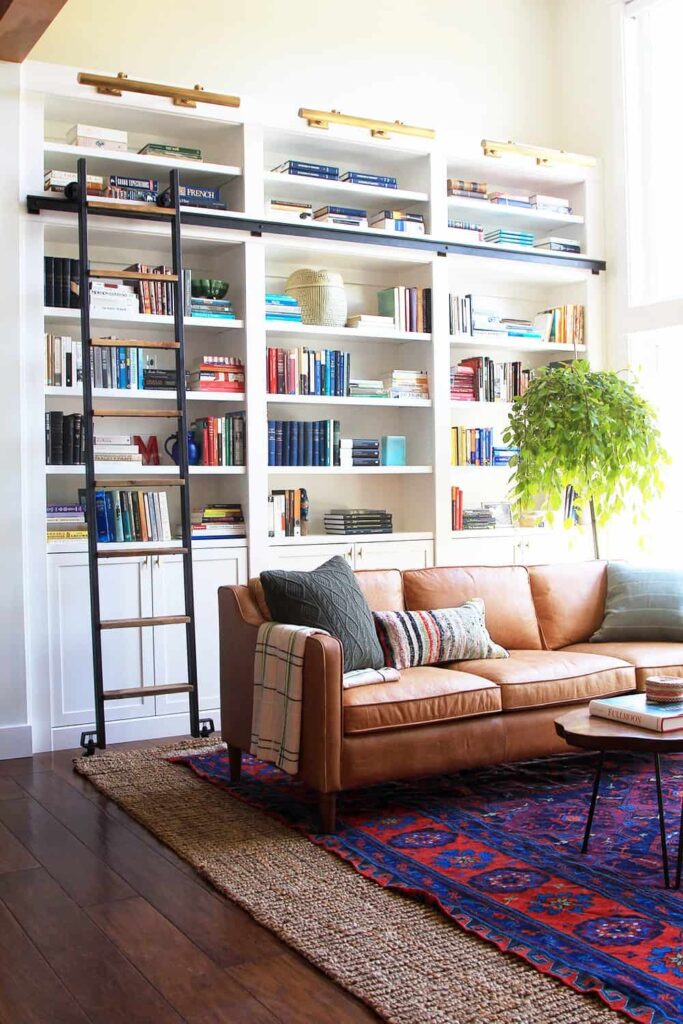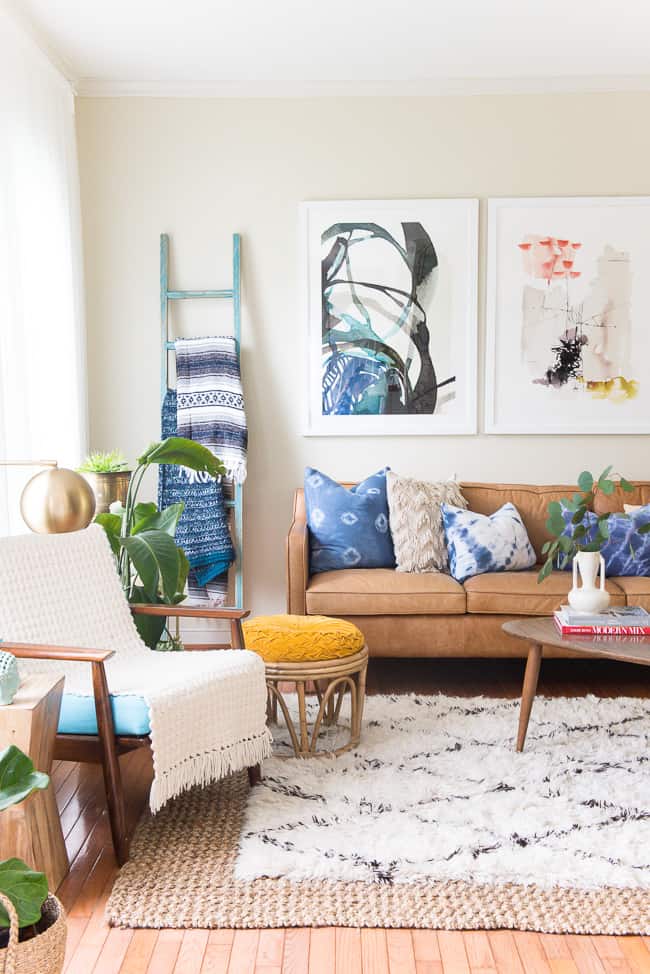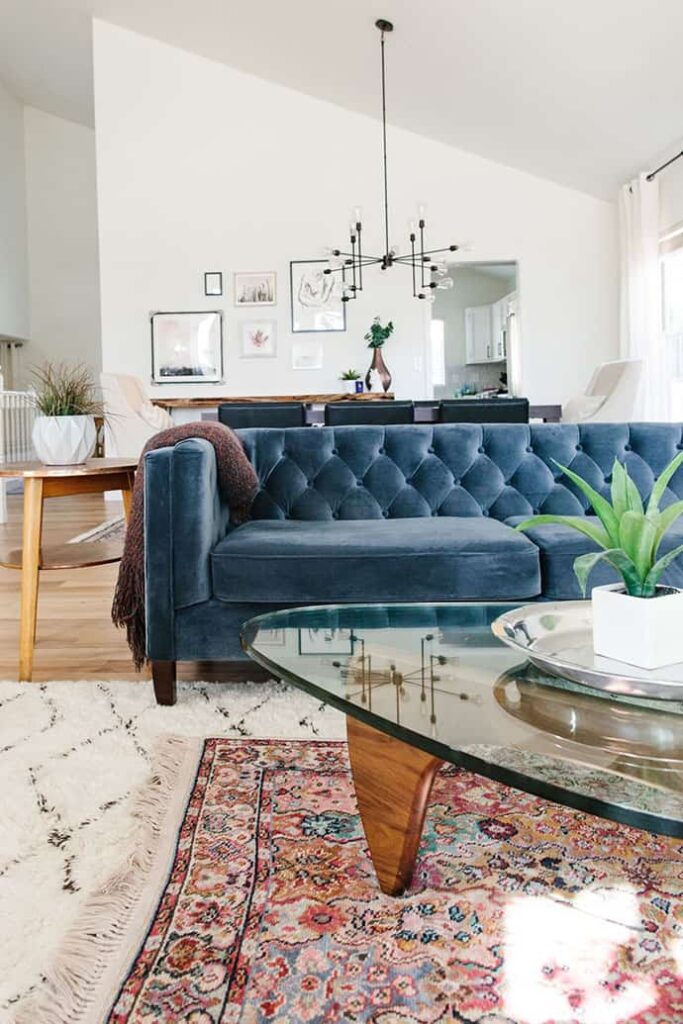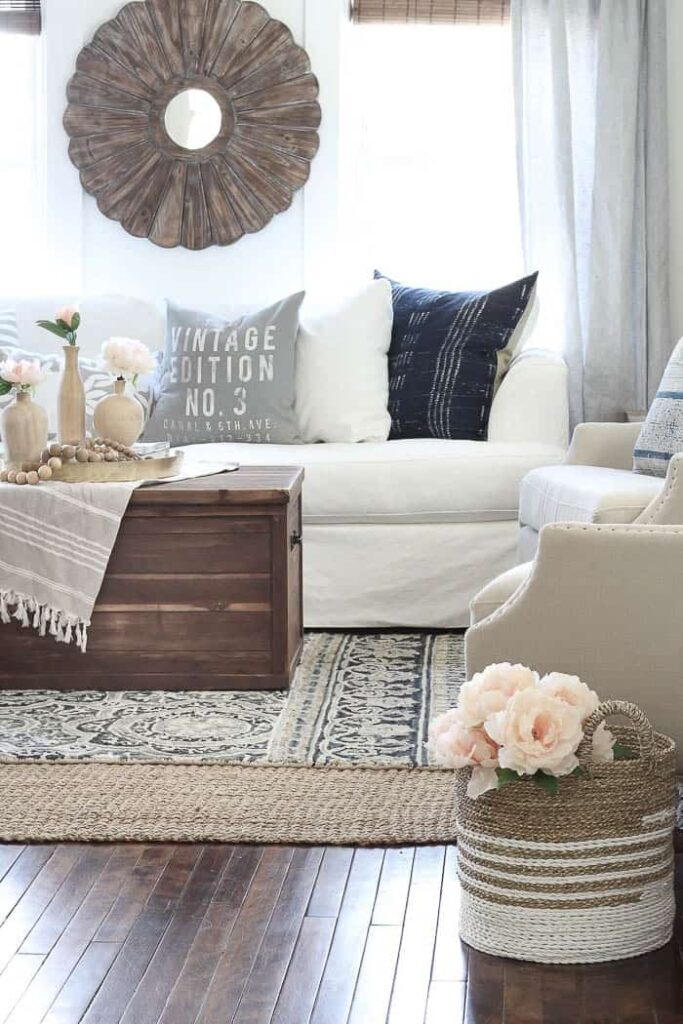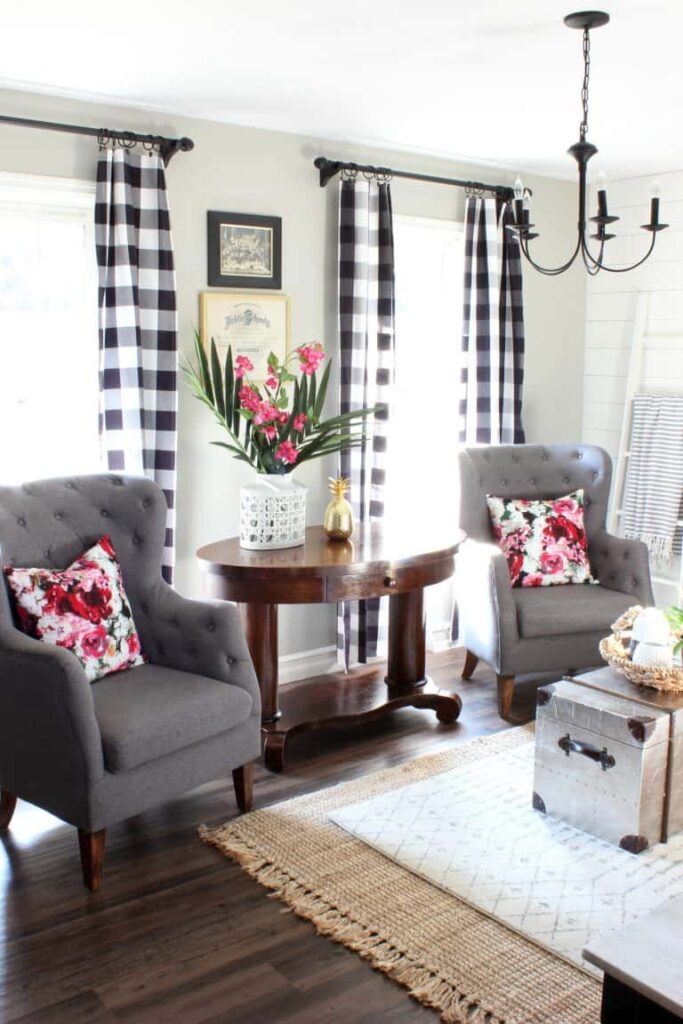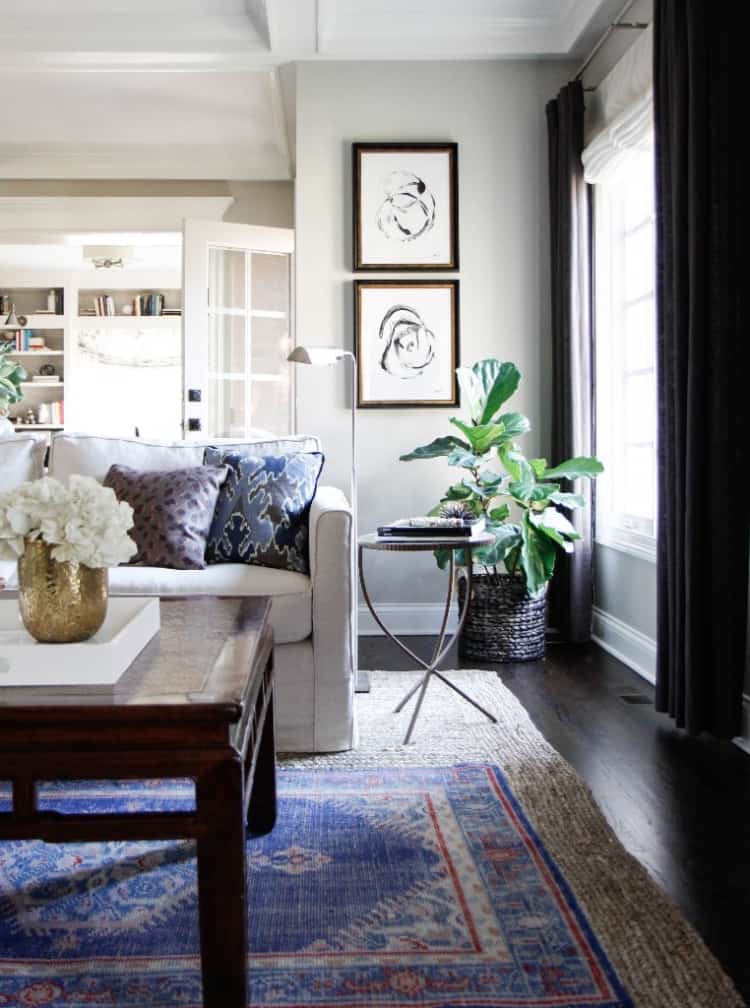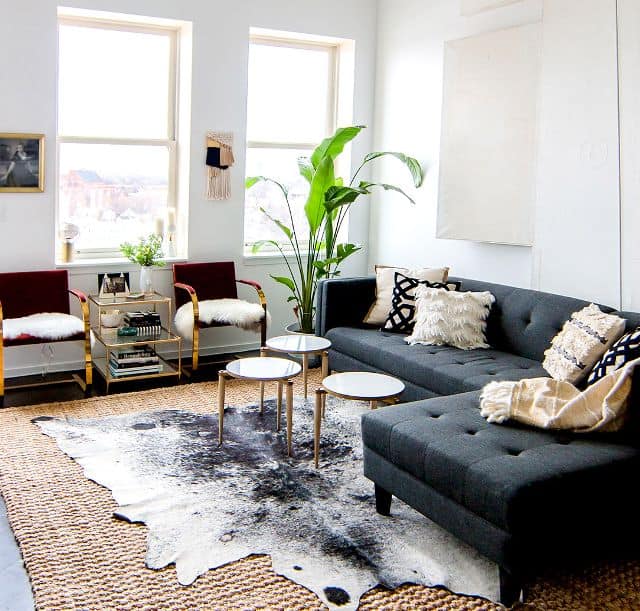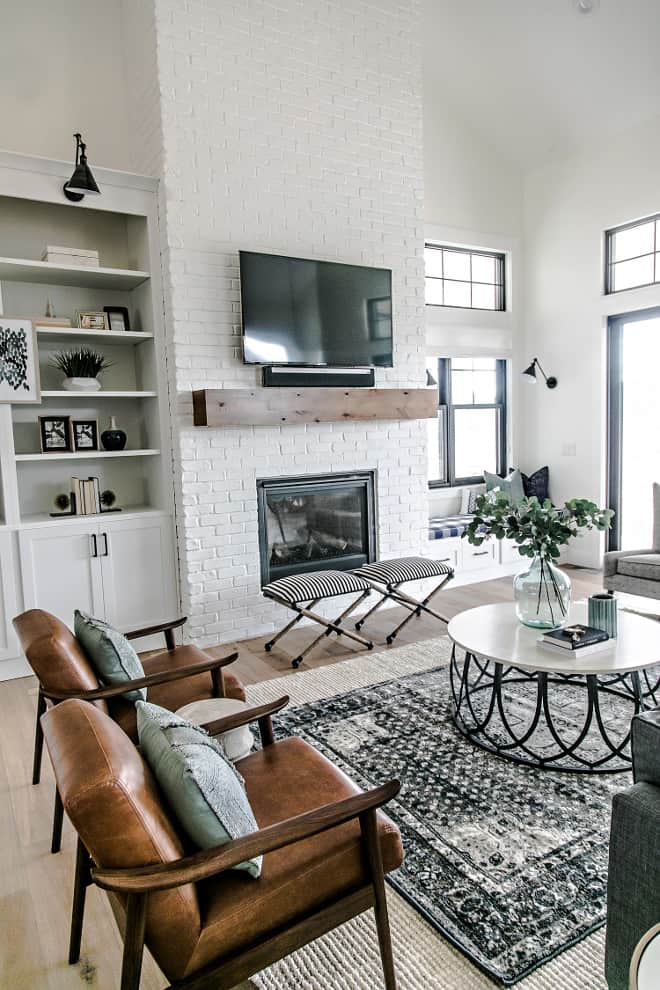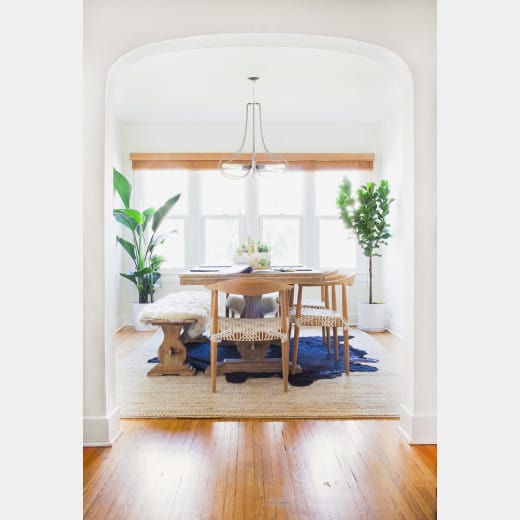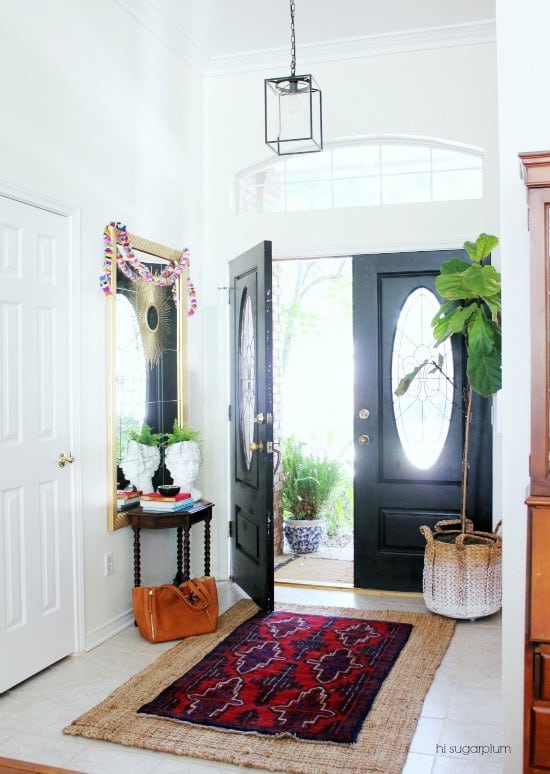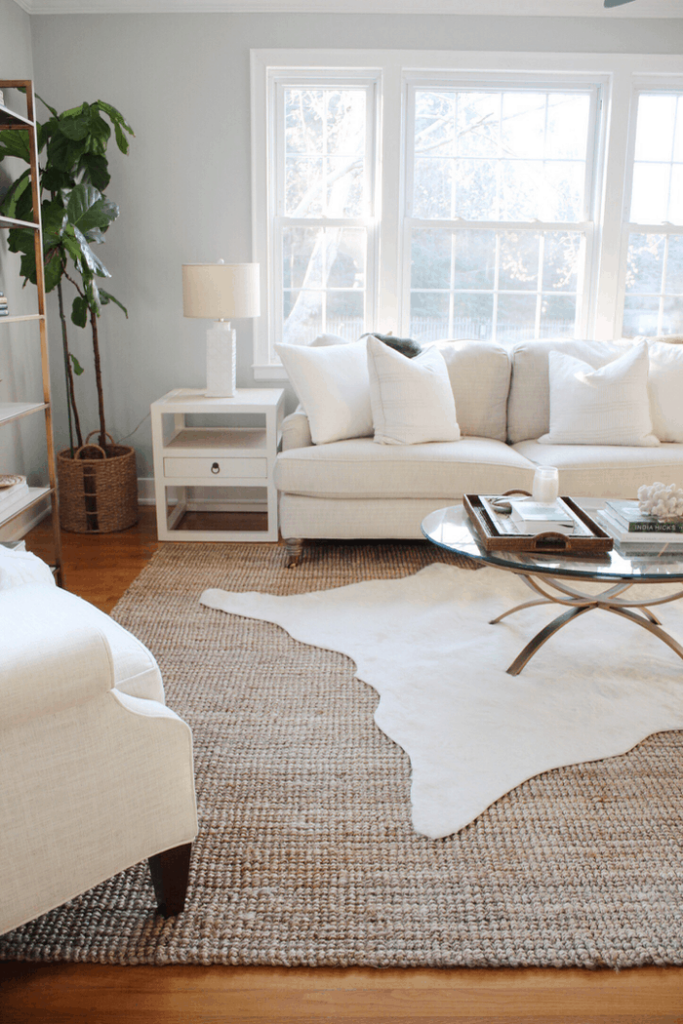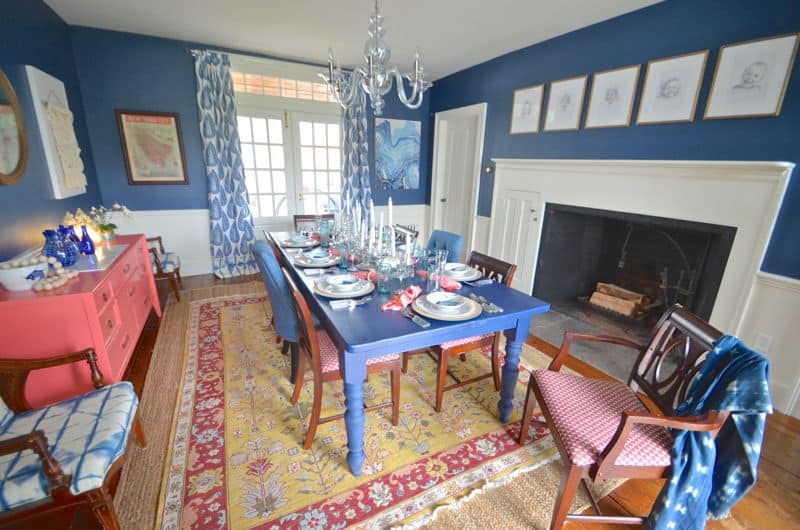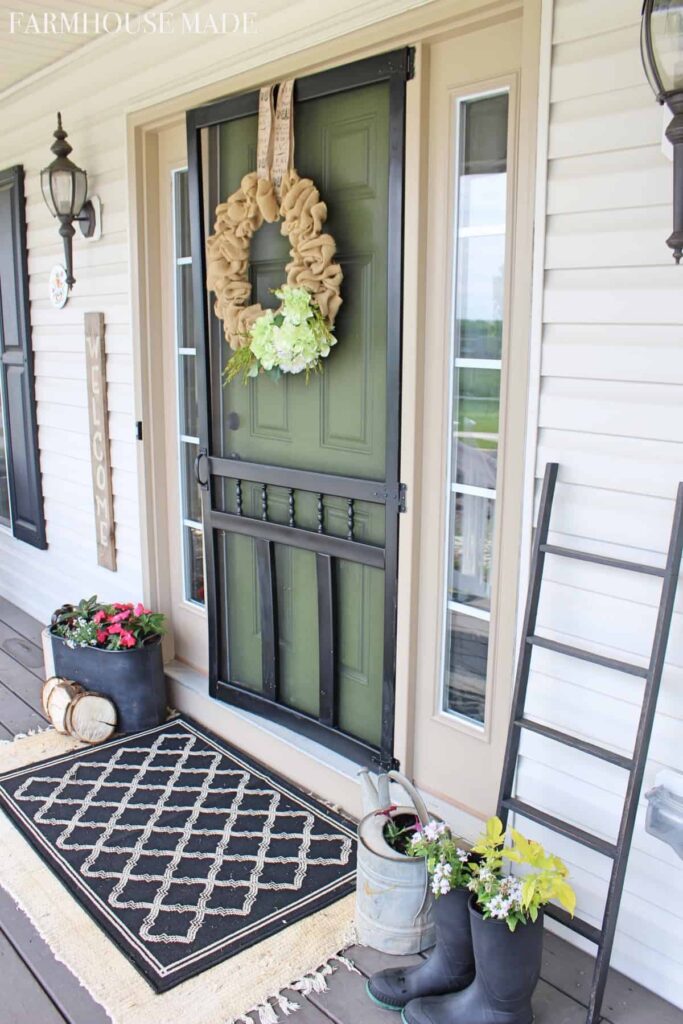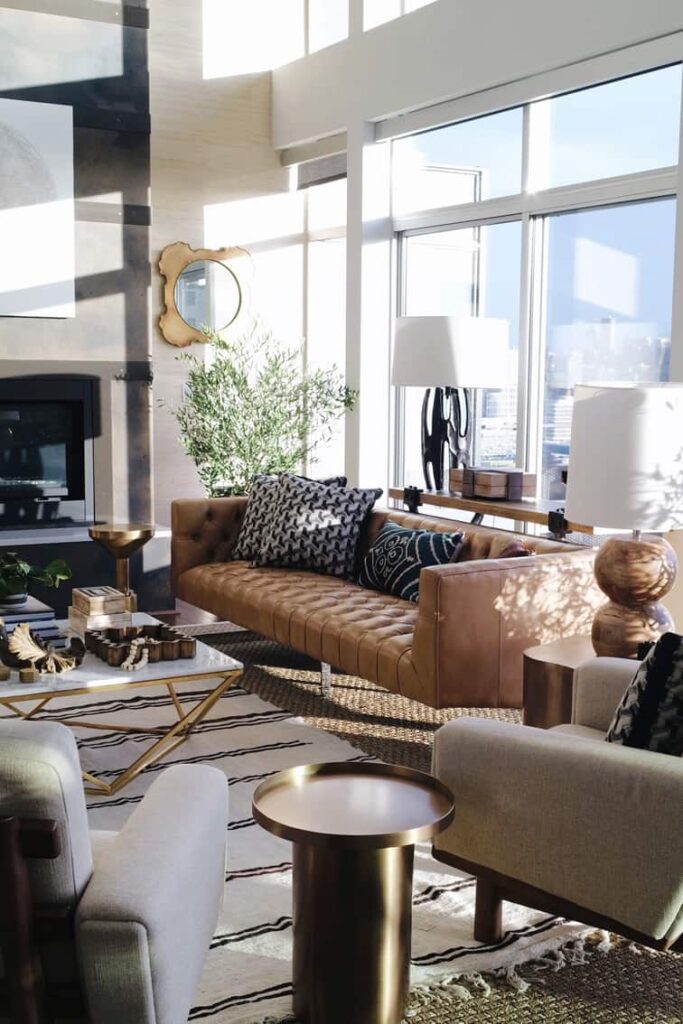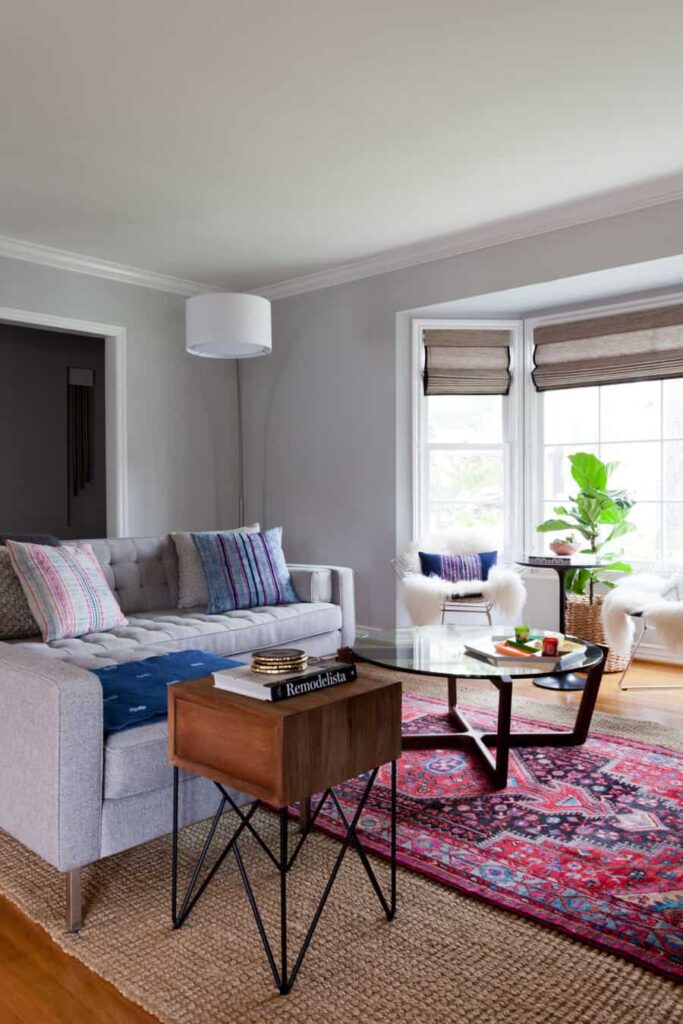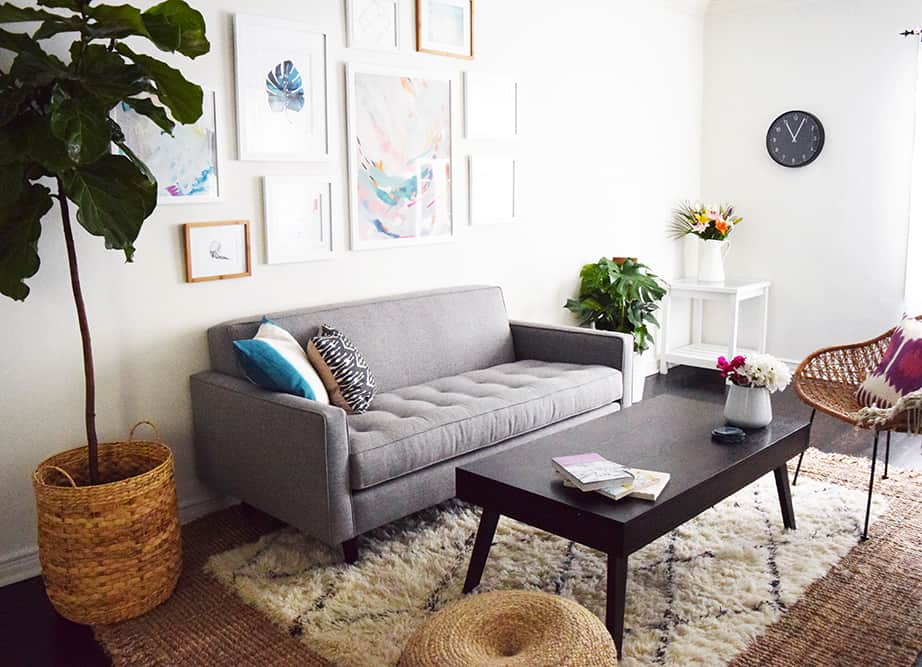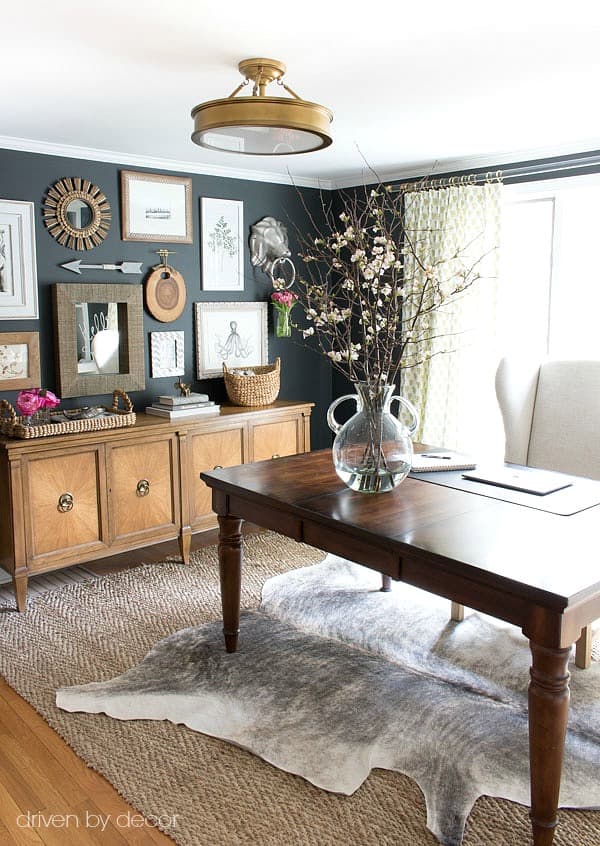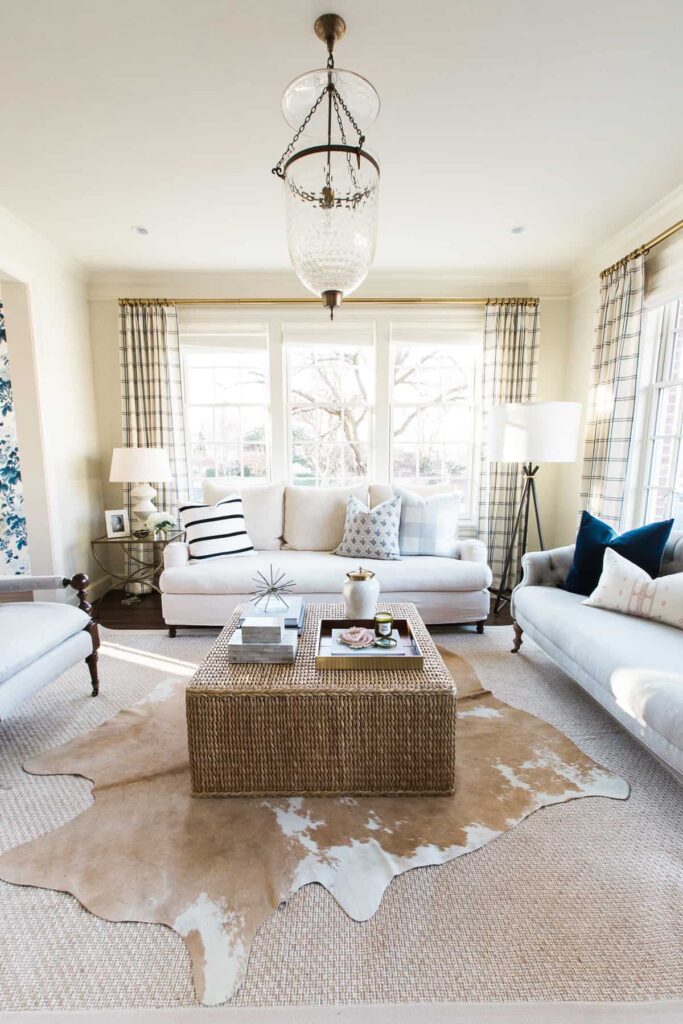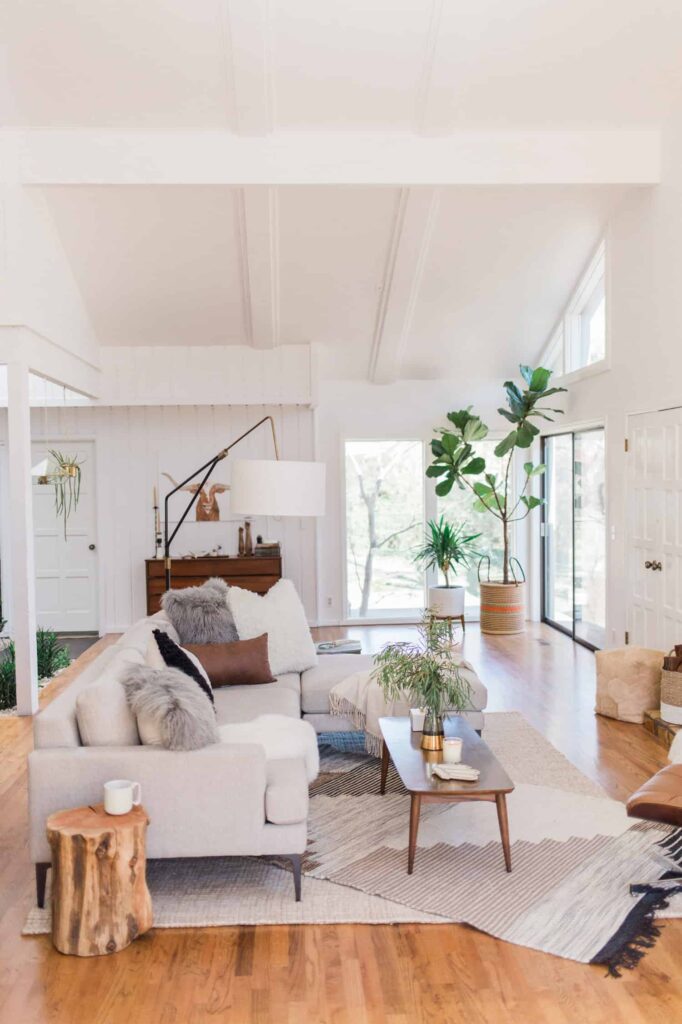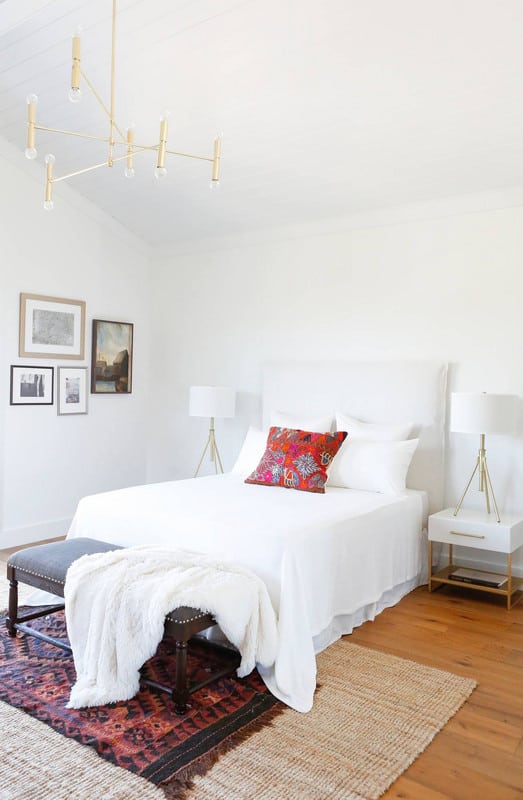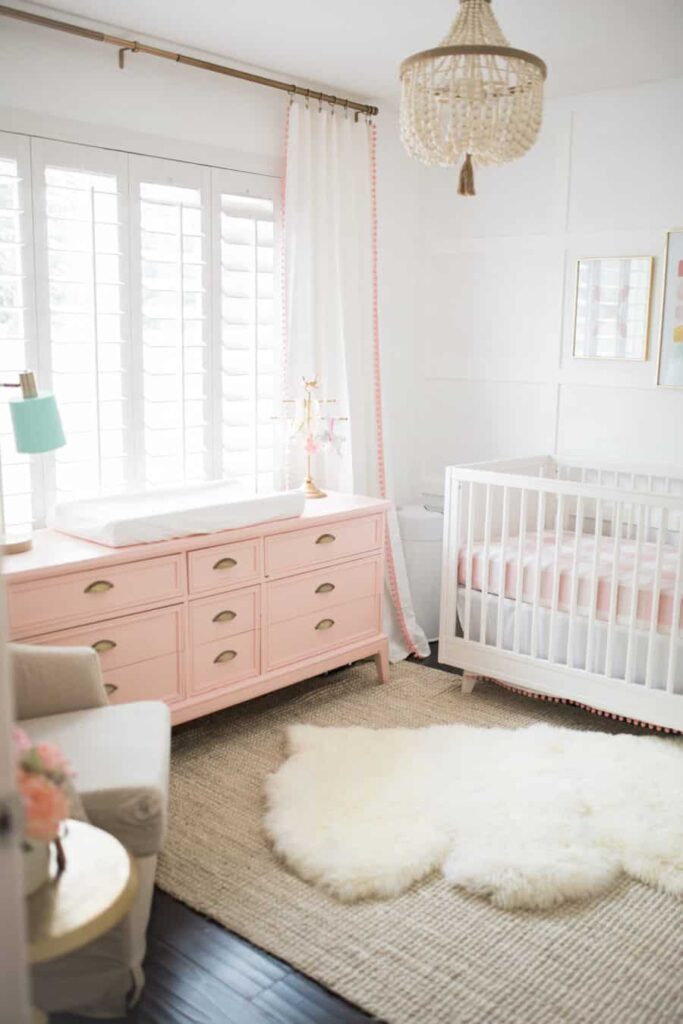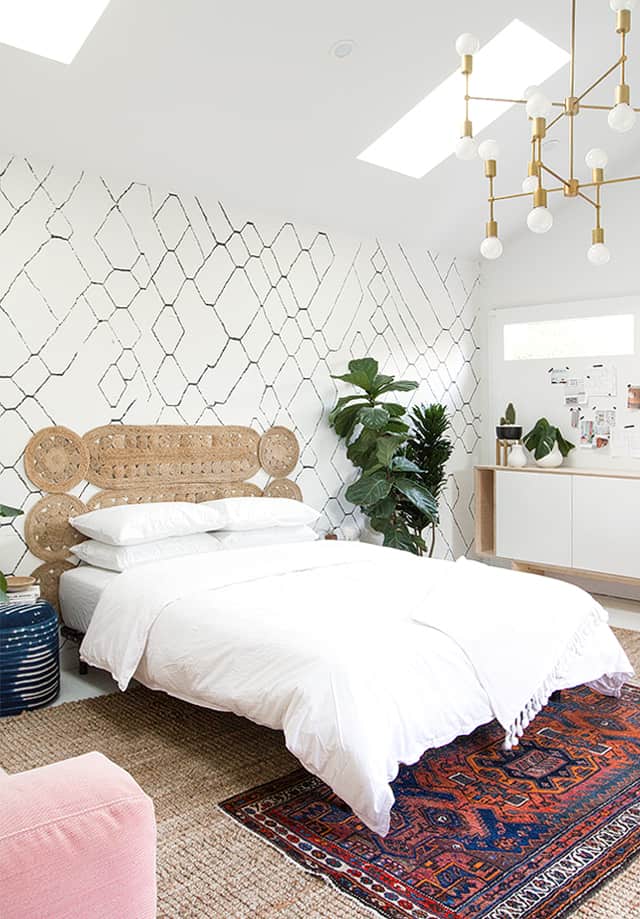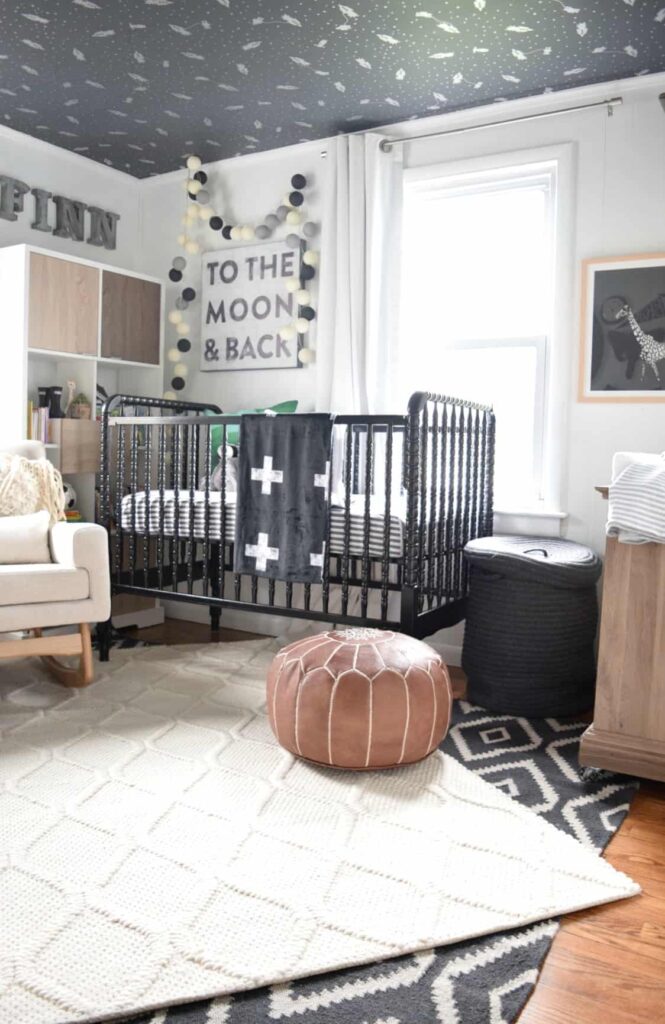 Phew!!! Told you I went a little nuts 😉
Are you feeling inspired to layer some rugs?? Remember to stop back next week! I'm going to share all of my favorite rugs to layer with and where you can get them.
Wishing you a joyful day!