Mid Century Modern Dining Room Ideas
It's a good day for a room reveal! Today I'm sharing our mid century modern dining room ideas makeover with moody green paint, modern furniture, and tons of light! It's one of my favorite rooms in our house.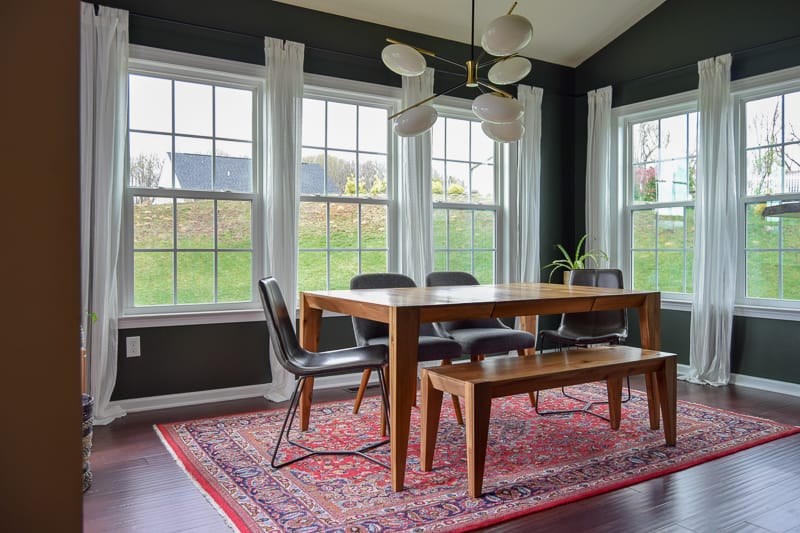 This post contains affiliate links. Please, click here to read my disclosure policy.
It has been quite some time since I've posted anything here! I've been hard at work dreaming up all the things I want to do and then never actually doing them. It's really the story of our renovation life!
At least we aren't feeling pressured to get anything done in a specific period of time. It's so much better to renovate slowly!
Mid Century Modern Dining Room Ideas
I shared our dining room design plan way back in October 2018. Honestly, we finished this room before Christmas but I'm just now getting around to sharing it! Yikes!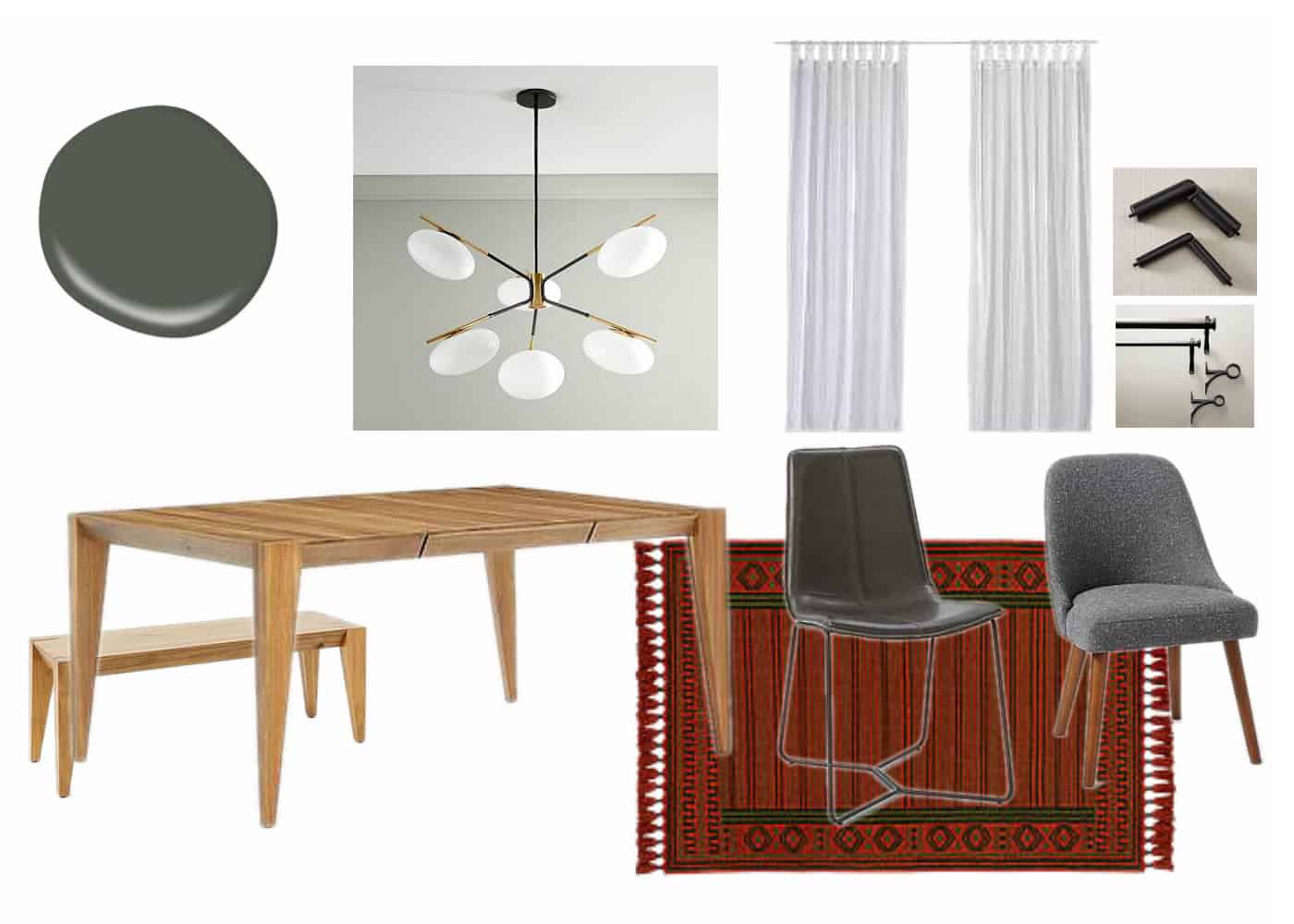 I knew I wanted to go modern with a mid-century vibe and add in some really dark, moody paint. This room gets a ton of light.
My mom actually wears sunglasses in it (we still need to get blinds!). So I knew we could paint the room black and it wouldn't feel dark at all.
Check out the before picture: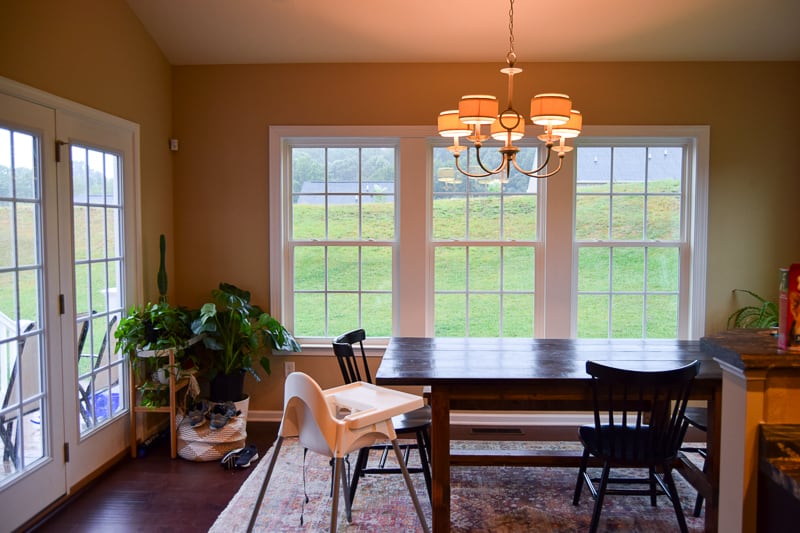 It's beige and builder-grade and gross.
Now, with new paint: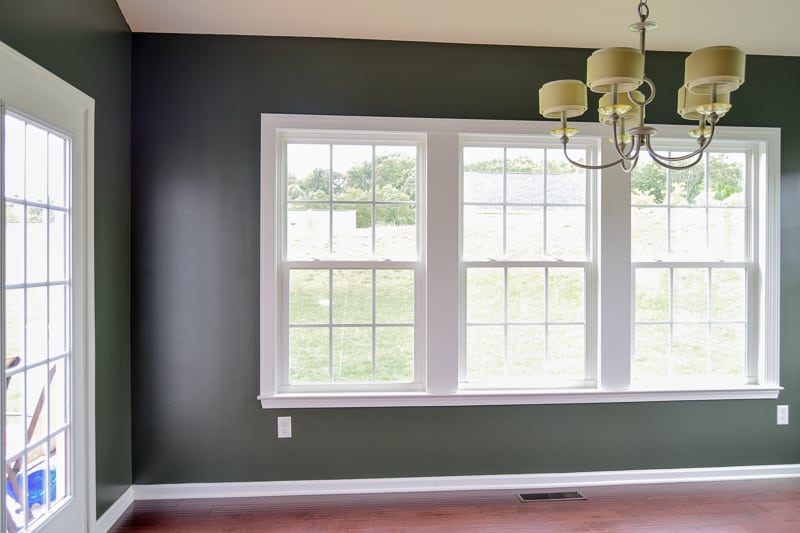 The dark green paint really made such a difference! Still, there was major room for improvement. I mean … that chandelier! We tried to get rid of it for FREE and no one would take it!!
Decor Ideas for Mid Century Modern Dining Room
Anyway… after doing some shopping, finding a vintage rug, and perfecting my plants, we have an almost completed room today! Minus blinds. I will get blinds this year. I will get blinds this year. Someone hold me to it!!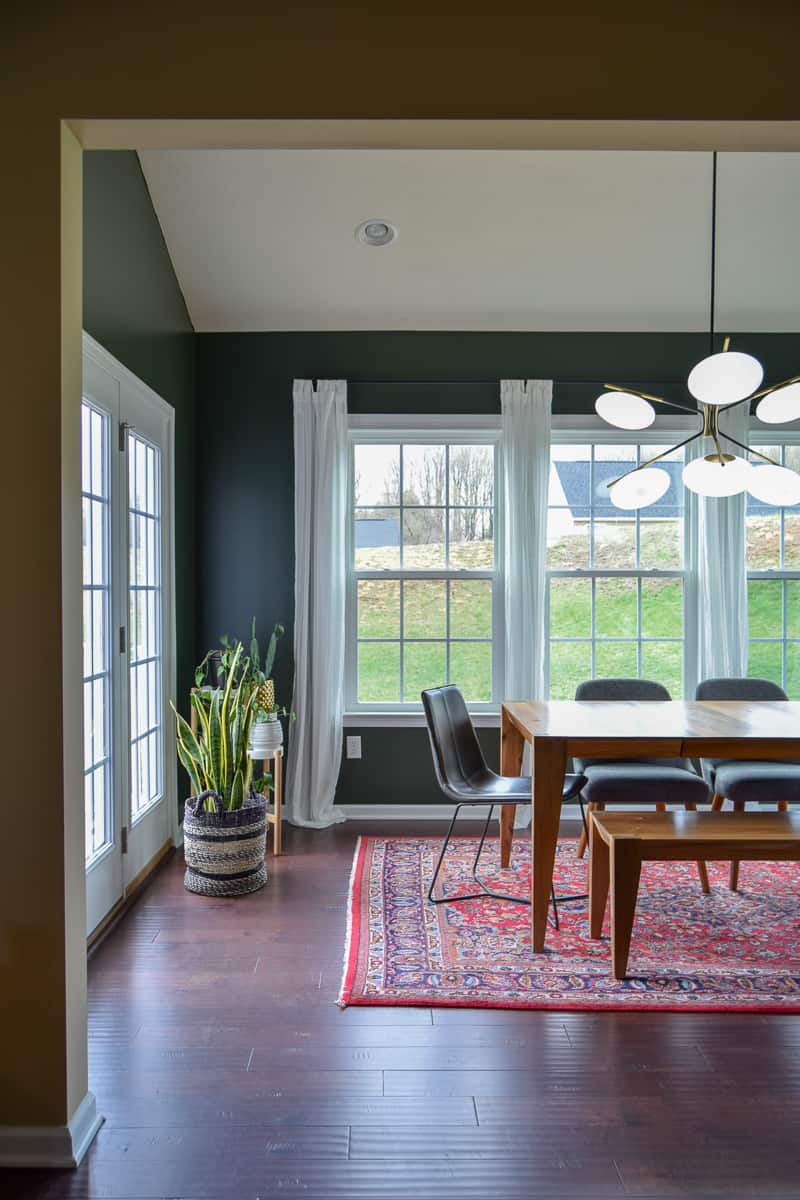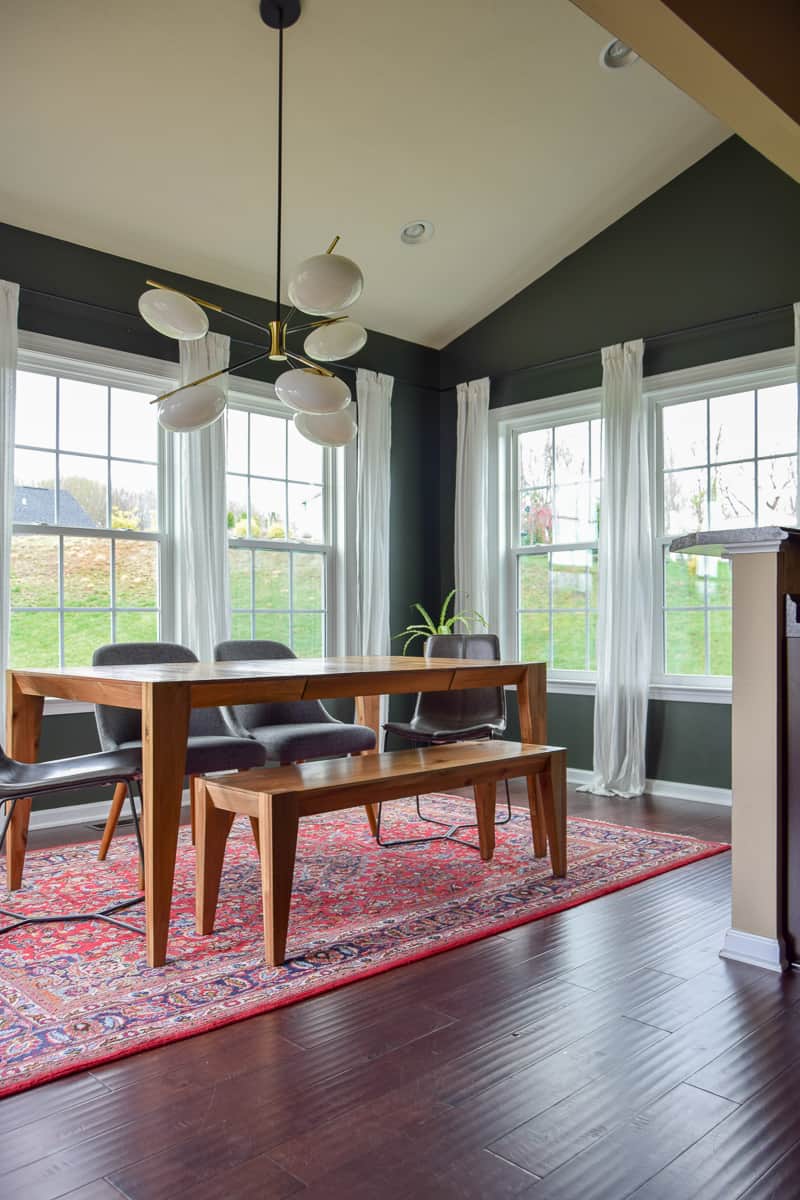 I can't get enough of the vintage rug!! It was a local find and I couldn't love it more. It just gives the room so much character and color and life.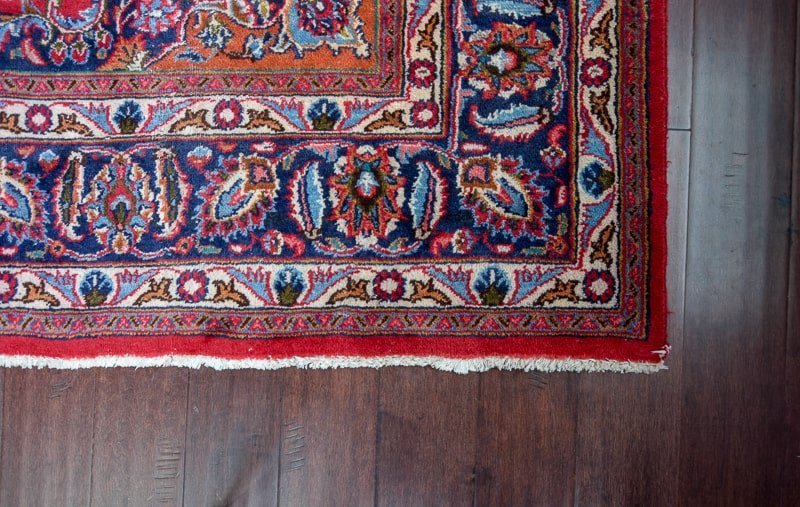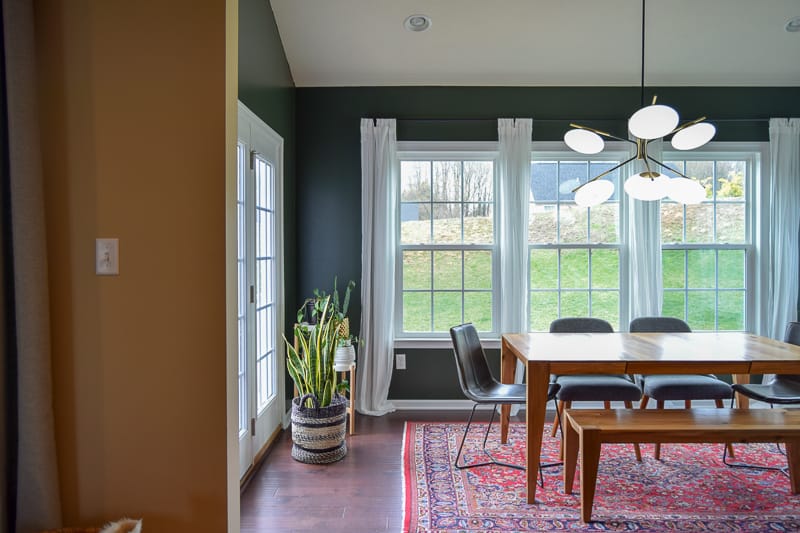 I was also really excited about mixing chair types. I kept it in the charcoal color family for cohesiveness but I like how the different chair types look. the lady in the store looked at me like I was crazy but I really like it!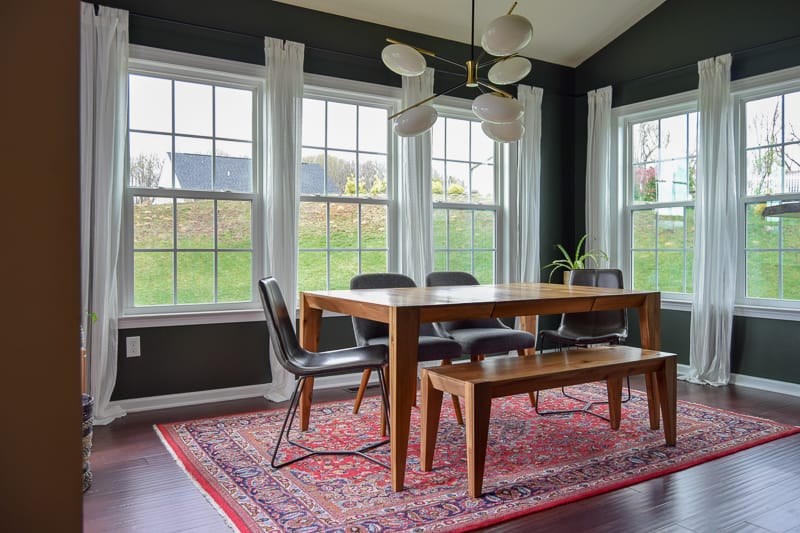 Let's also celebrate the end of that chandelier! I looooove this one from West Elm. What a difference just that change makes!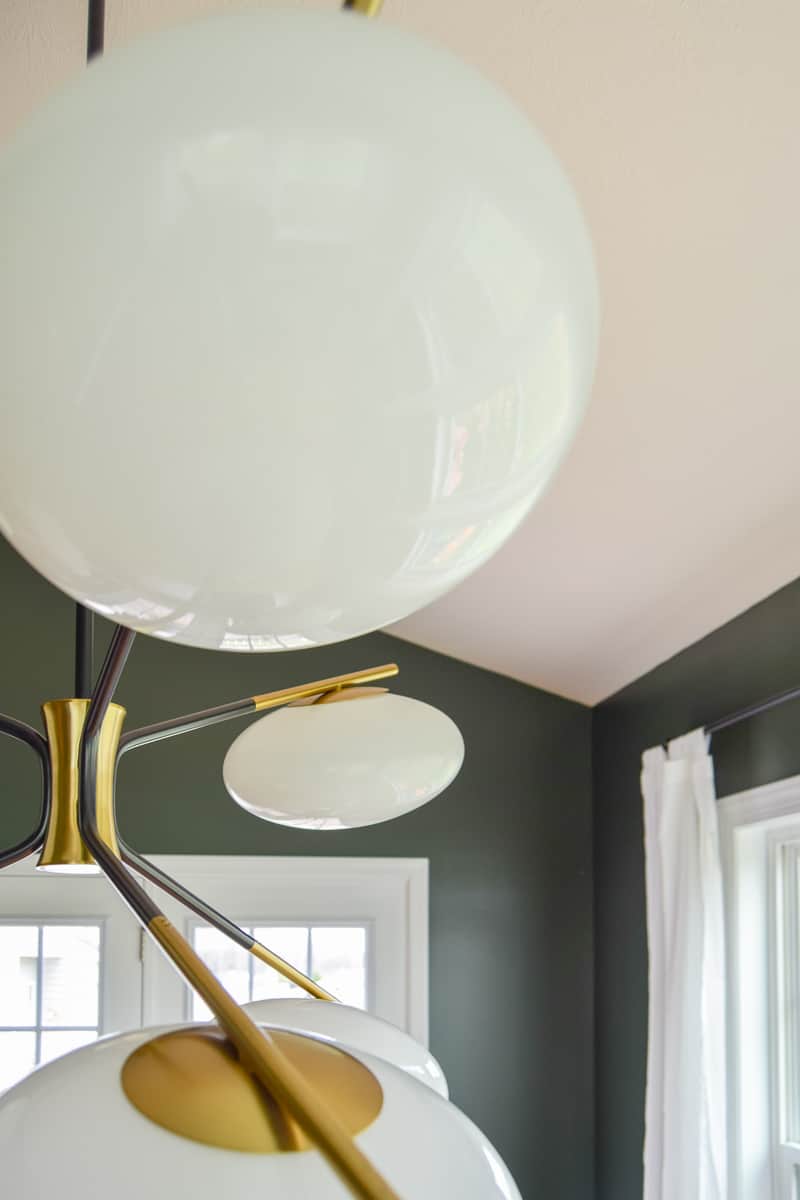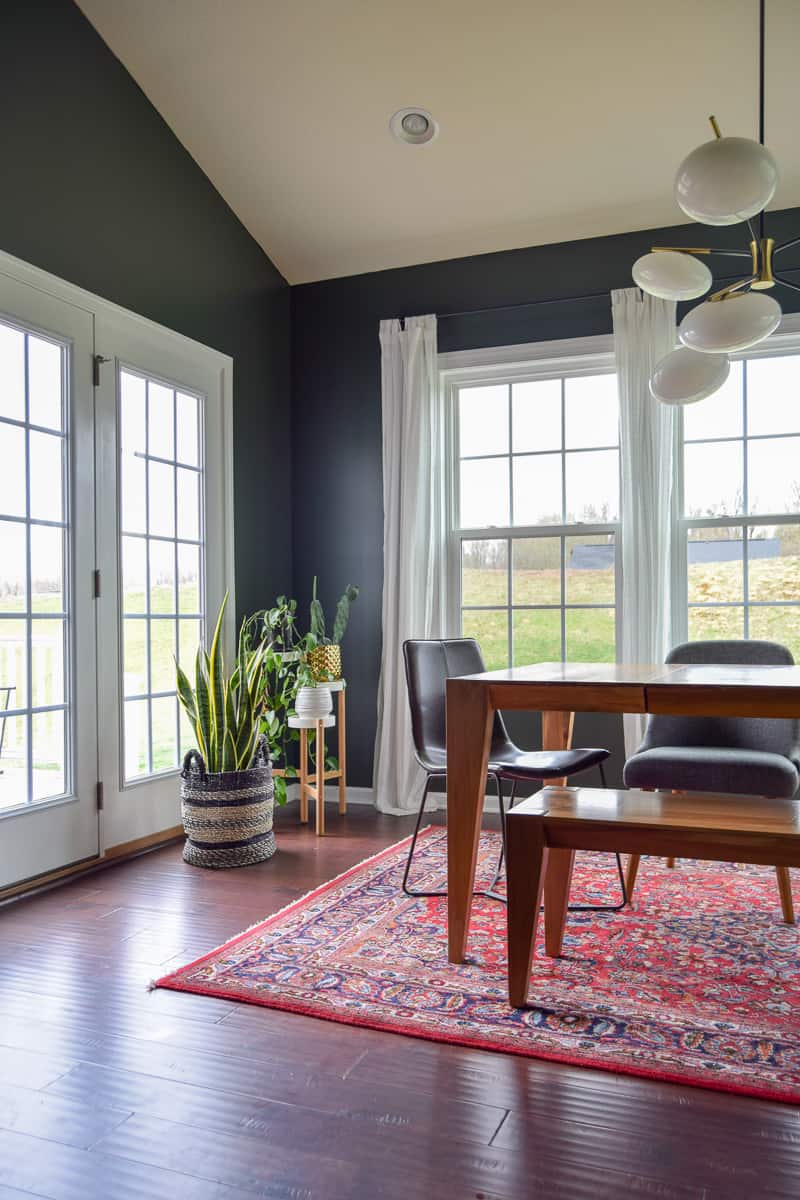 I also added a really sleek curtain rod. It has a little connector piece that allows it to move seamlessly between all the windows in the room, even in the corner.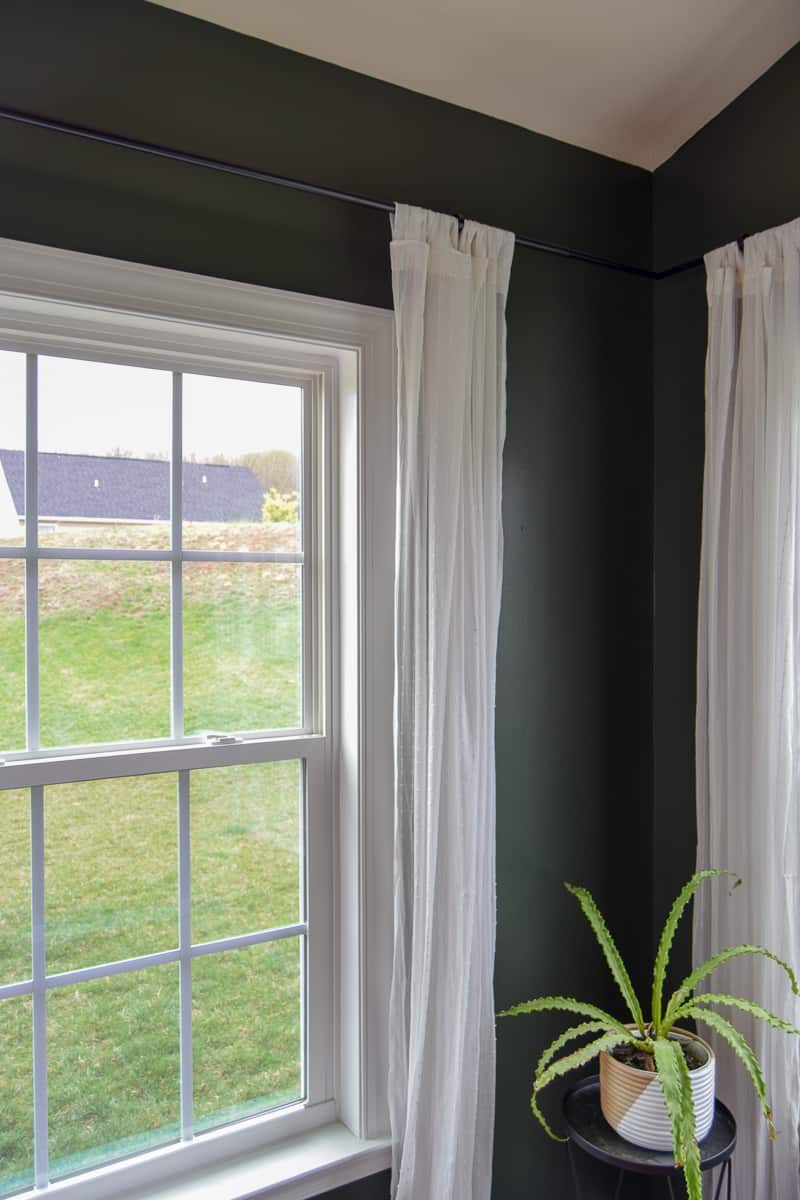 The curtains are a budget find from IKEA! They really serve no actual purpose other than to look pretty. No need to spend a fortune there!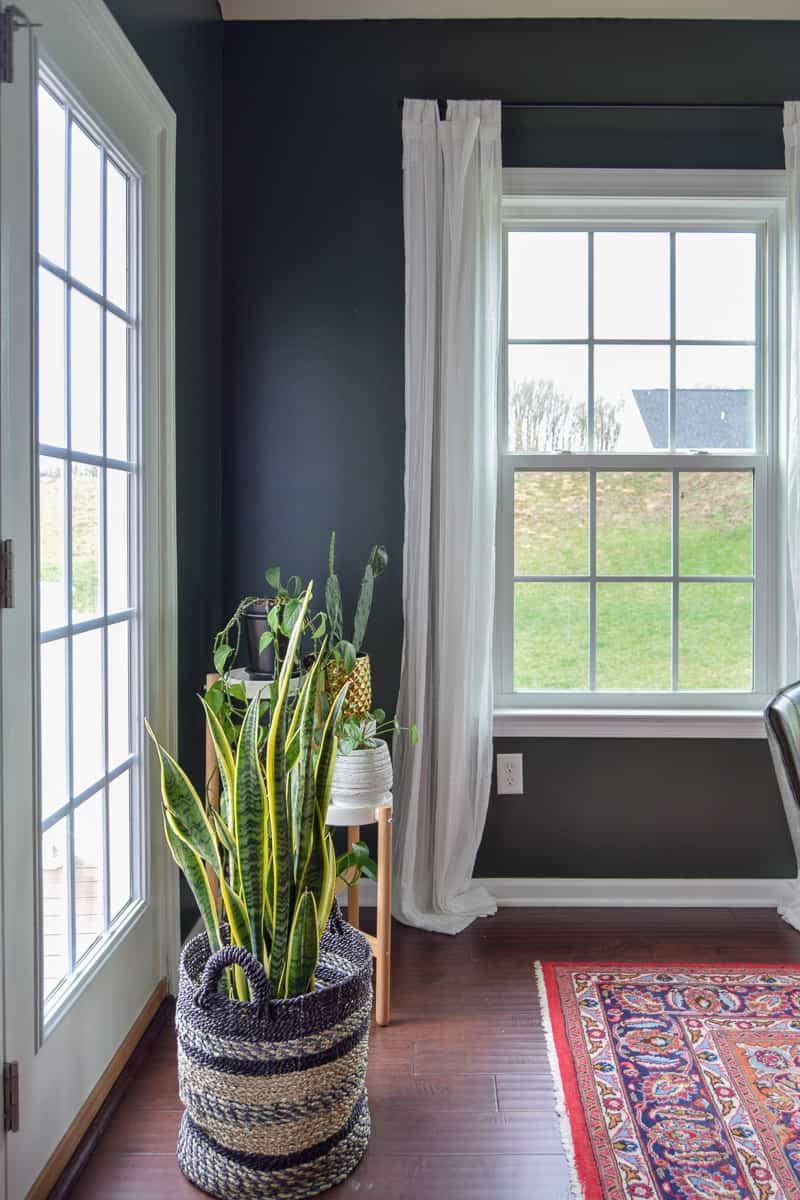 Plant Ideas for Mid Century Modern Dining Room
Last, I got all the plants moved around because that snake plant needed to be in that room. My plants are always switching rooms but I think I'm happy with where they are now.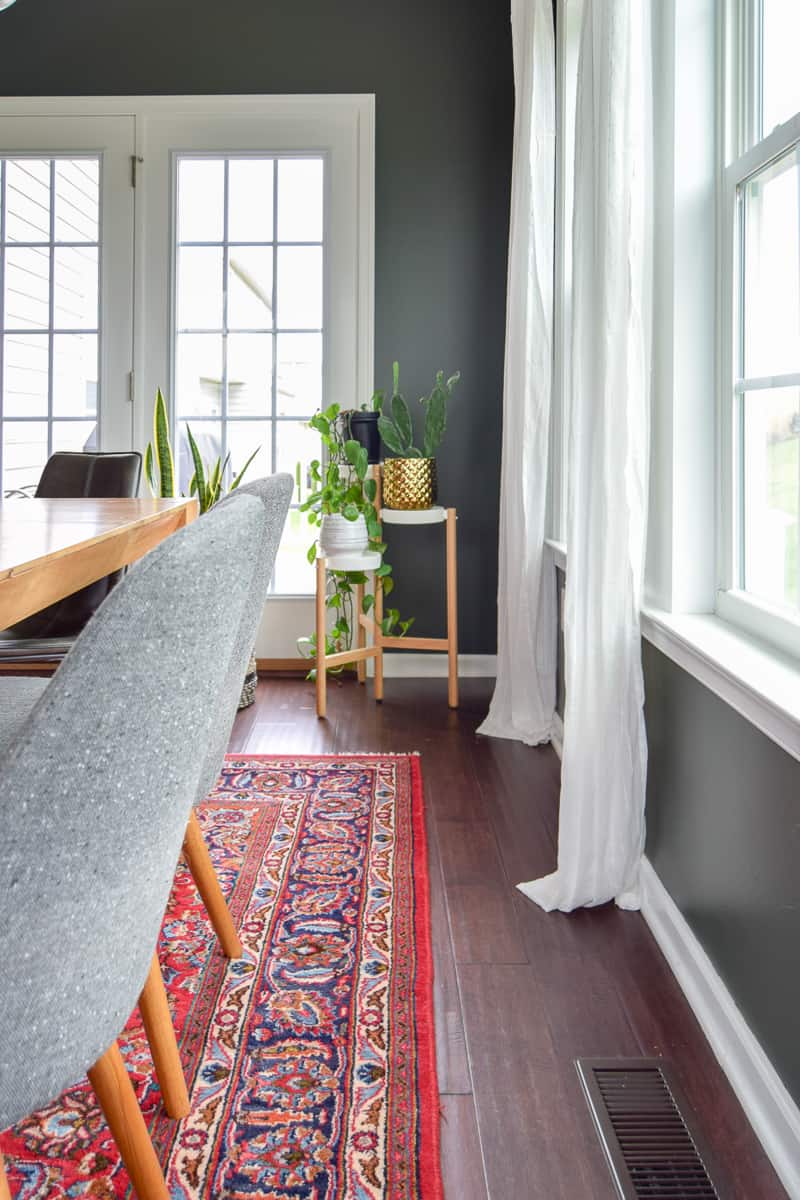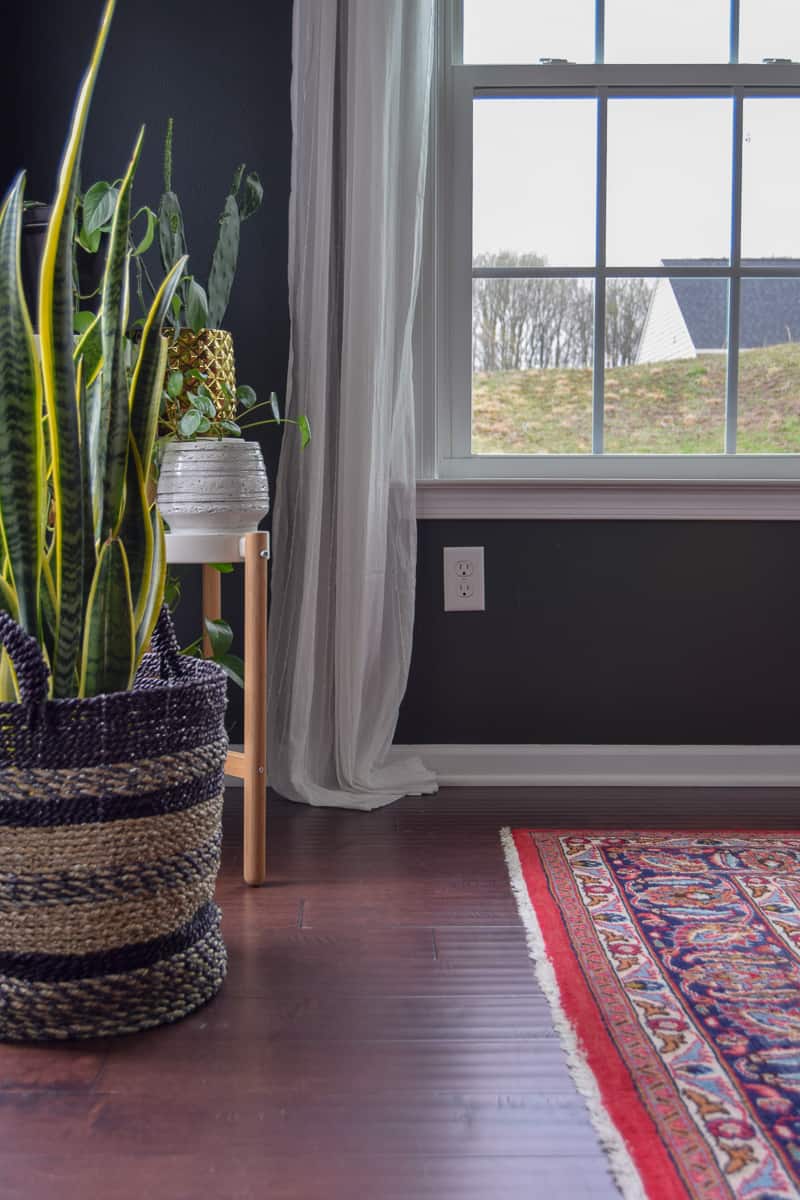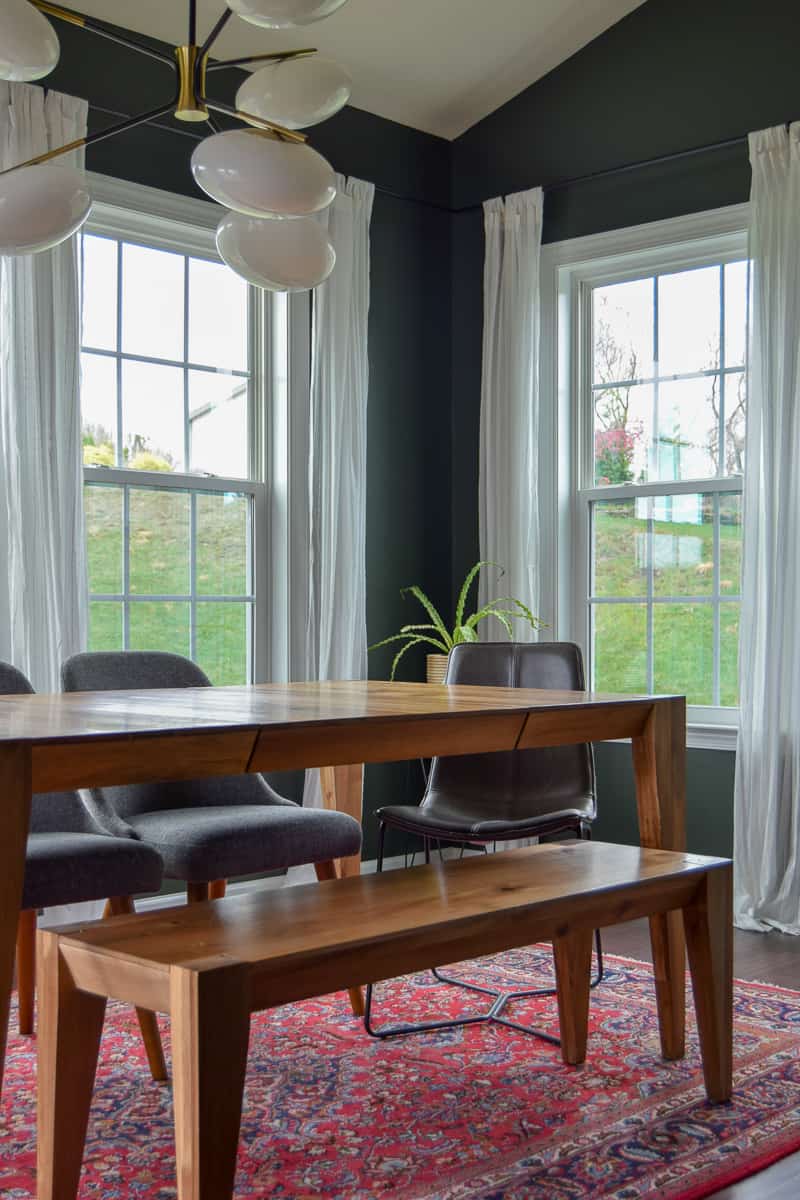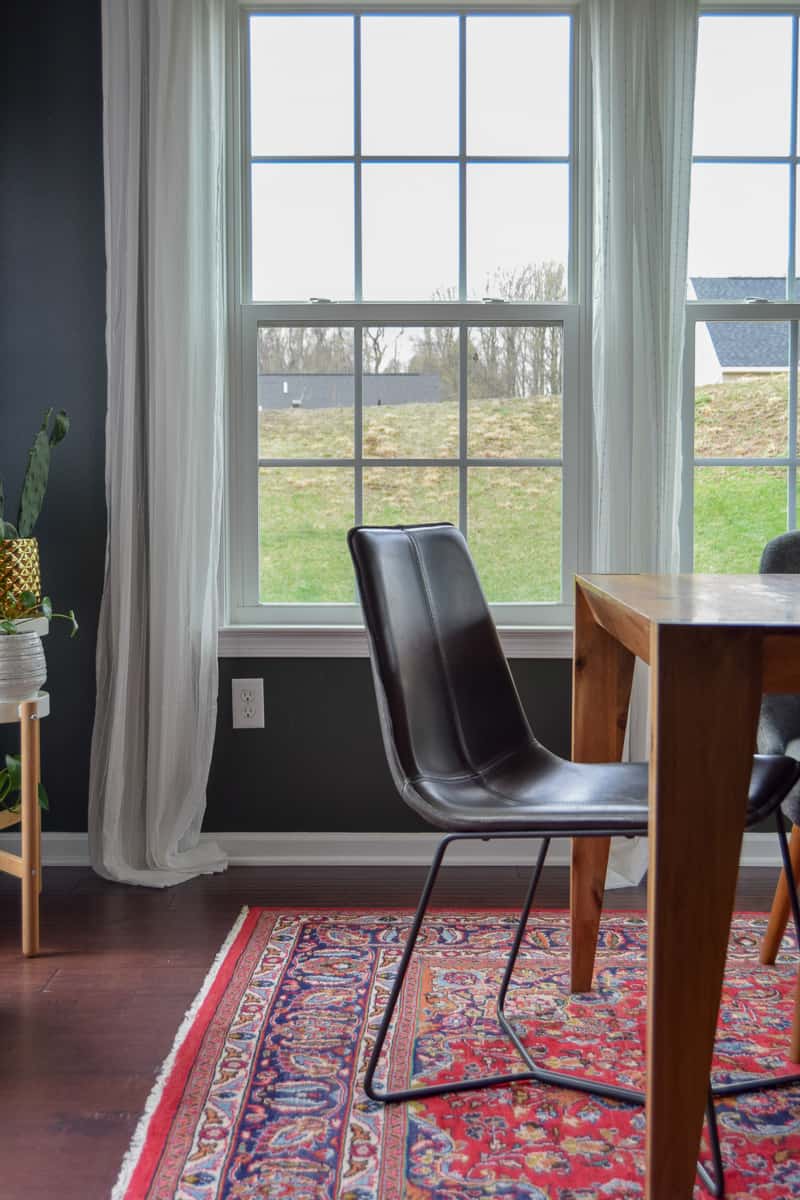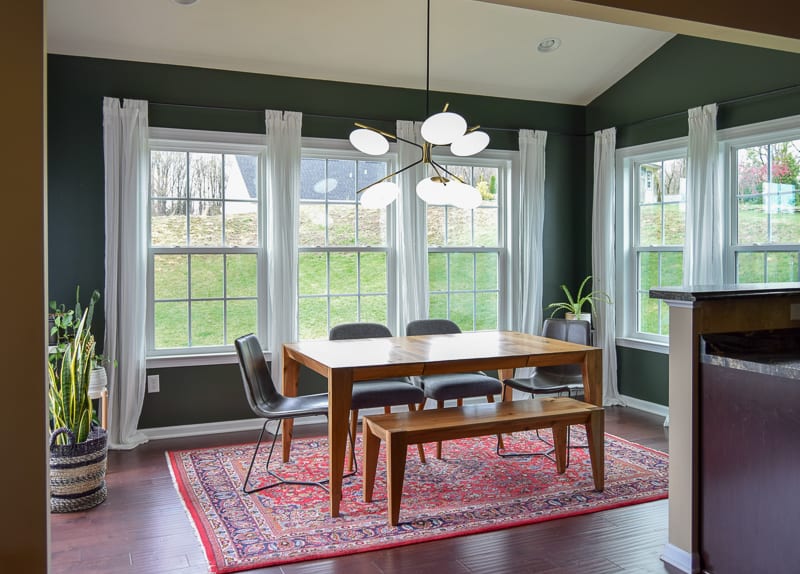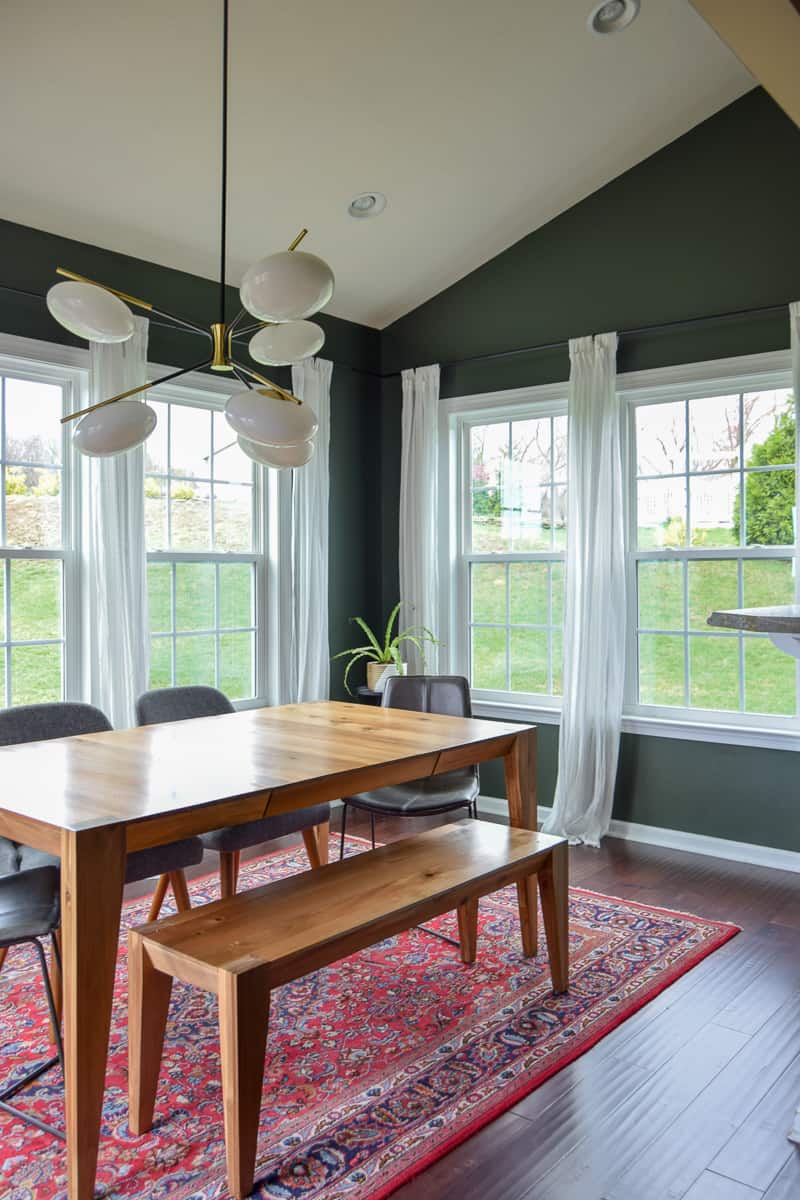 Hope you were inspired by our mid-century modern dining room makeover. Hopefully, you found inspiration with these ideas!
Wishing you a joyful day!
Sources: