Get The Look For Less – Dressers
Back for another edition of Get the Look For Less! This time I'm turning to furniture and chatting all things look for less dressers!
I'm back today for another edition of Get The Look For Less.
You can catch up on past weeks here.
So far, I've shared look for less beds, lights, dining chairs, rugs, accent chairs and more and it's been a huge hit! I love finding budget-friendly finds for stylish, but often expensive, home decor.
REMEMBER, EVERY SUNDAY NIGHT I'LL SHARE THE LOOK FOR LESS POSTS IN MY STORIES. BUT, I WON'T TELL YOU WHICH ITEM IS MORE EXPENSIVE AND YOU HAVE TO GUESS! IT'S SUCH A FUN GAME SO DON'T MISS OUT!
This week, I'm sharing look for less dressers!
I like to share each week whether I think going for a very low priced lookalike vs splurging for the best quality piece is a good idea. And, for the most part, I like to find a good look for less option.
The tricky part is when you're looking for furniture that you physically use. Like a couch or chair. For those types of furniture, I like to make sure I'm getting something of quality. Of course I'm not going to get the most expensive item out there. BUT, you don't want to go super cheap either.
Dressers, in my opinion, fall into the don't go super cheap category. While you won't be sitting on them like a couch or chair, you are going to open and close the drawers a billion times. Probably put stuff on top of the dresser for styling.
So, with all that being said, I would probably try and find a mid-range priced dresser. You can always splurge if you find a dresser you absolutely love. Just be wary of the cheap cheap options as they aren't going to have the necessary quality to make it last.
If you hop over to Instagram on Sunday night (around 8pm EST but the stories are up for 24 hours), I'll be sharing these. At the end, I ask for suggestions for next week's Look For Less.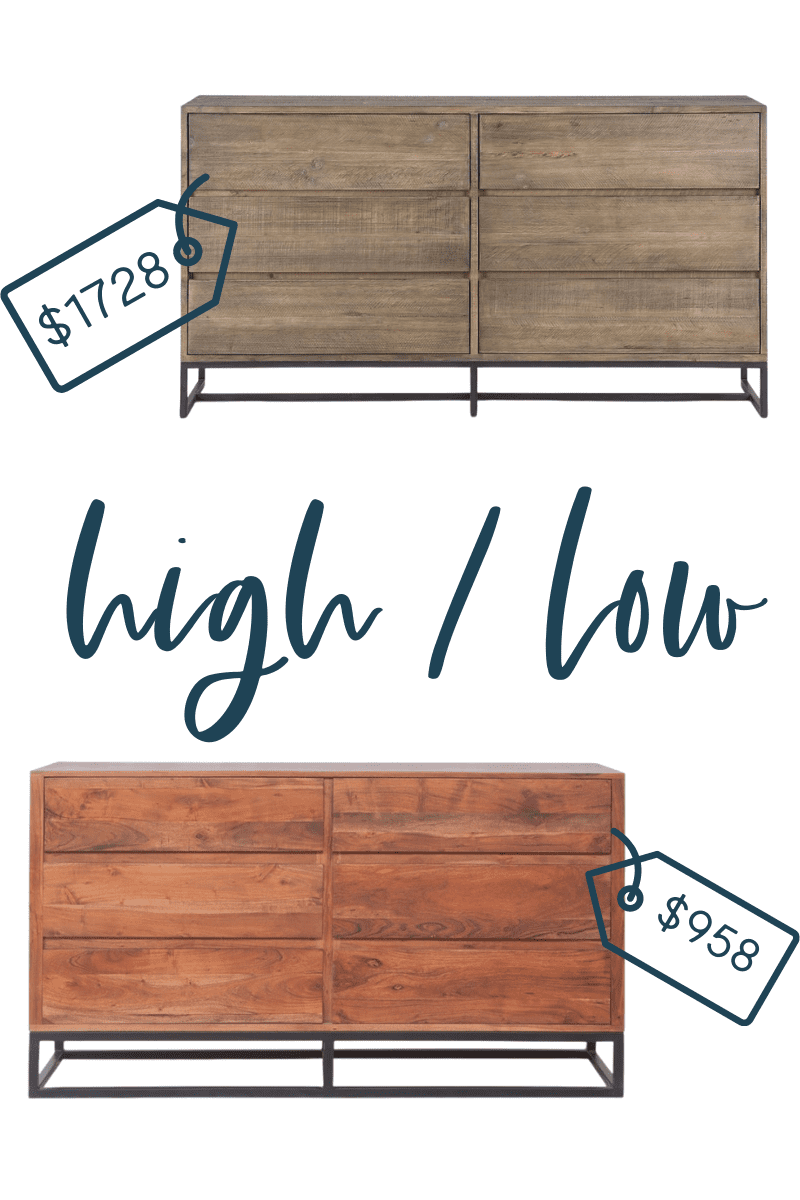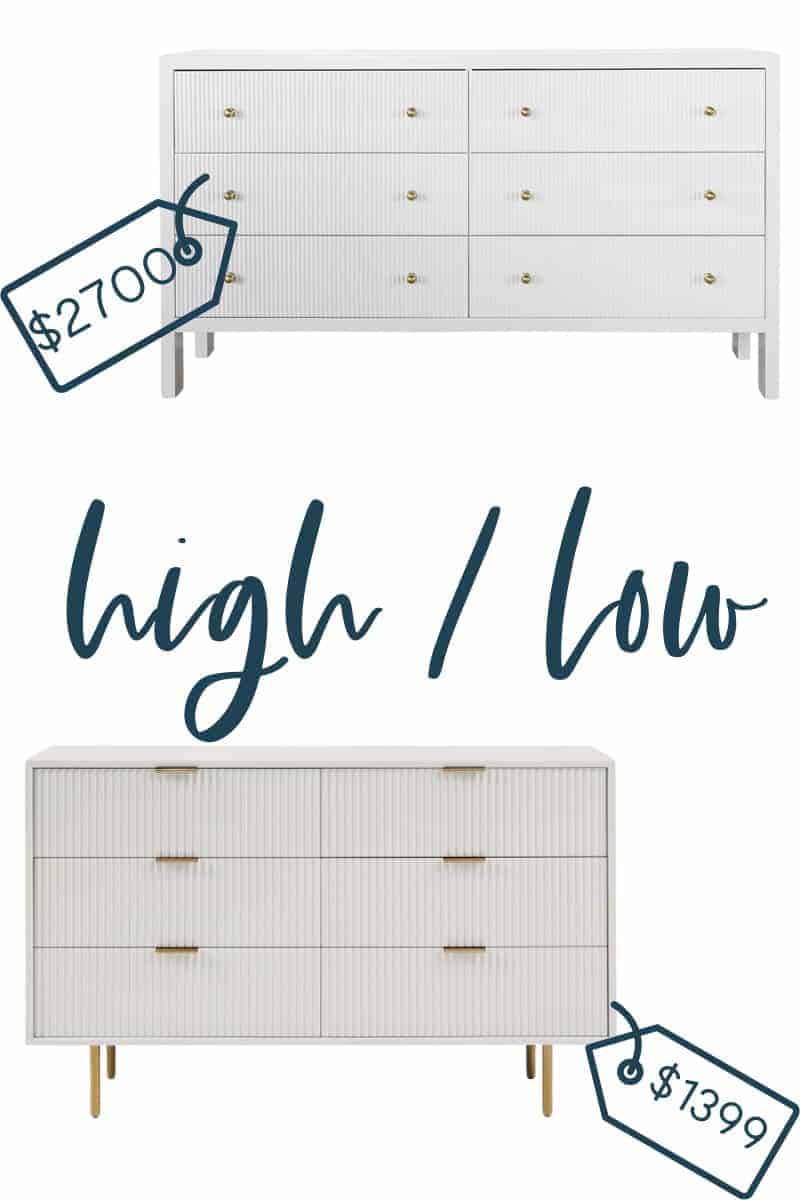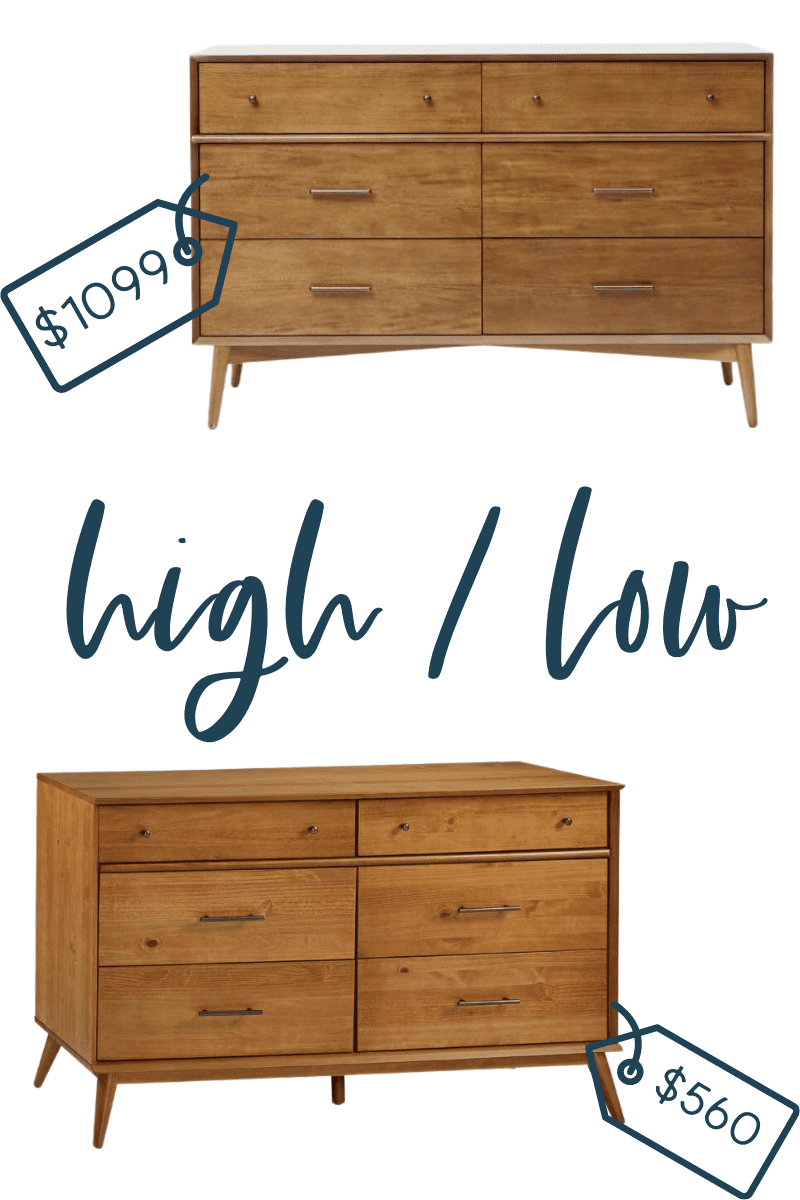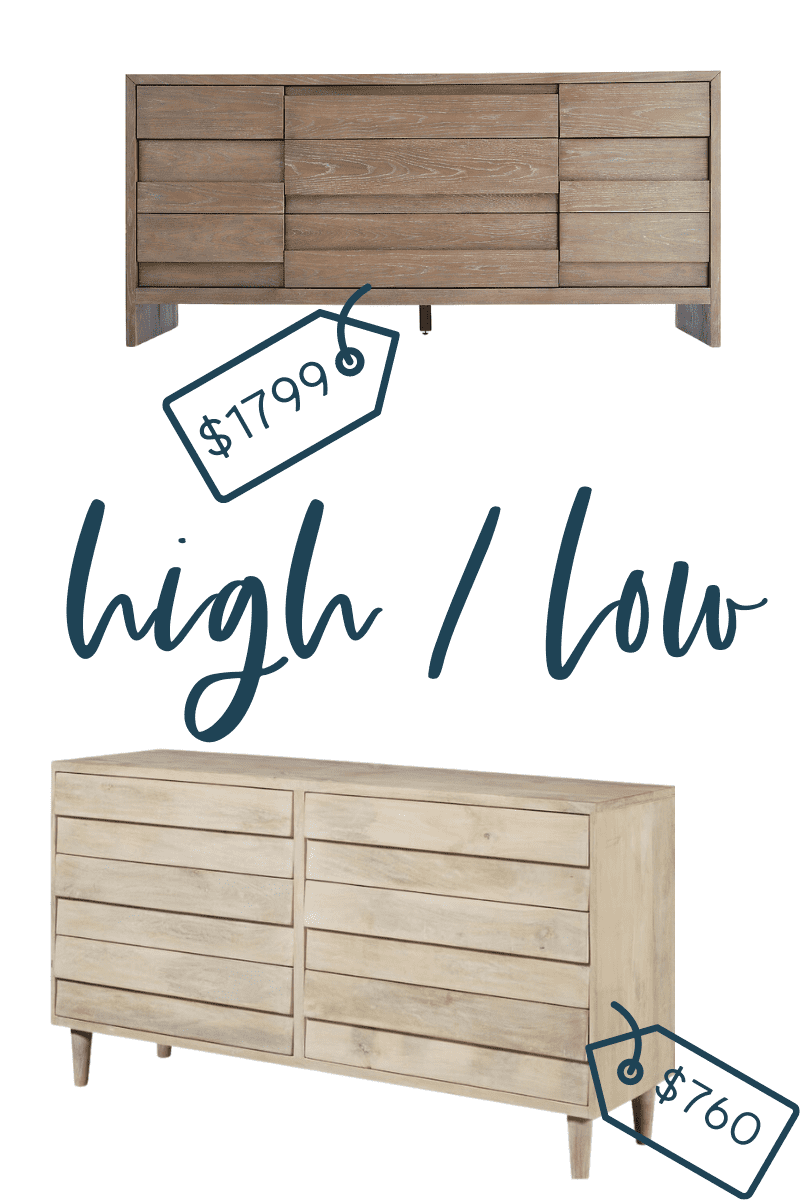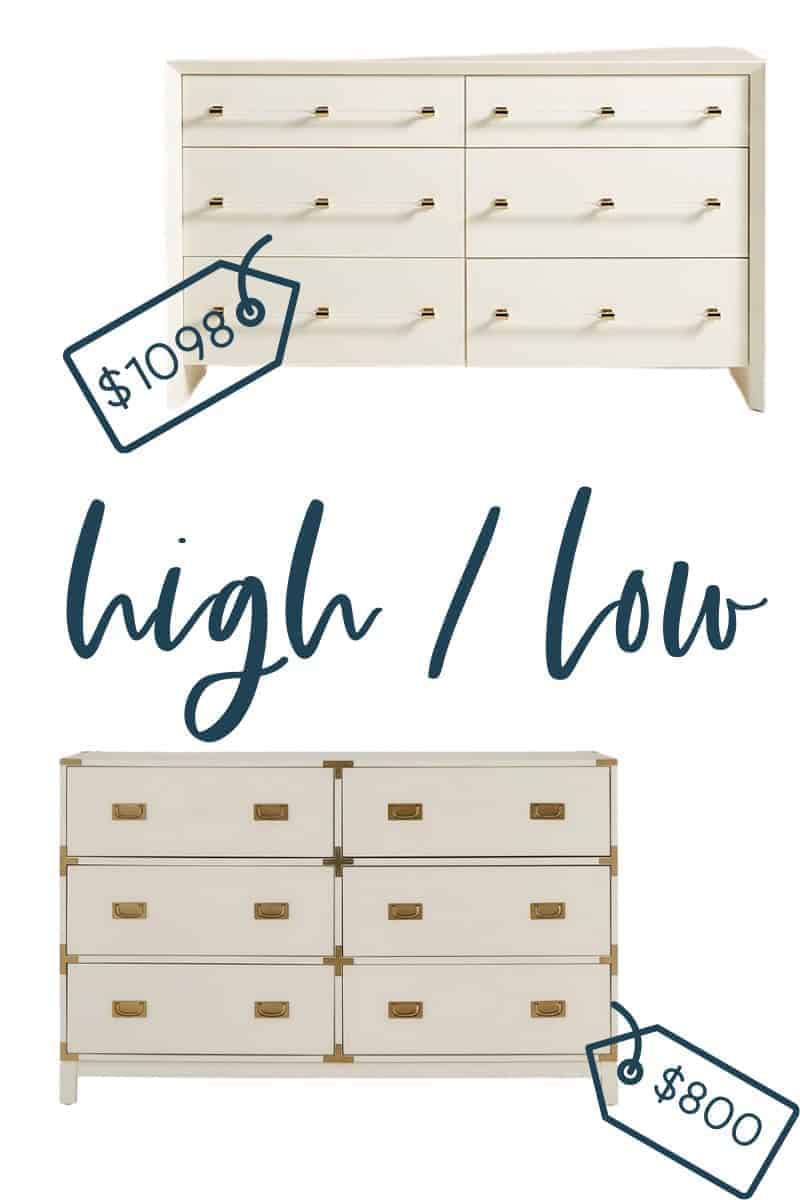 You can shop all the Look For Less Dressers below!