Farmhouse Friday Finds 4/21
Happy Friday!!
I'm back today asking for your help, again!!  You guys were SO helpful last week when I asked which rug I should choose for our master bedroom closet.  I actually ended up picking the one most of you liked the best 🙂
So, since apparently I can no longer make any design decisions (I blame being 41 weeks pregnant), I need your help choosing a light fixture for our master bedroom closet!
I picked all vanity lights for our closet because of the small area we have to put the light.  Basically only a vanity light (or single sconce) will work.  Which stinks.
I have to admit, I still want to DIY something.  BUT, in case I end up having a baby (at this point I'm assuming I'm going to be pregnant forever), I may need to just buy something to make sure we finish our renovation in the 6 week timeline for the One Room Challenge.
So, can you help a girl out (again)?!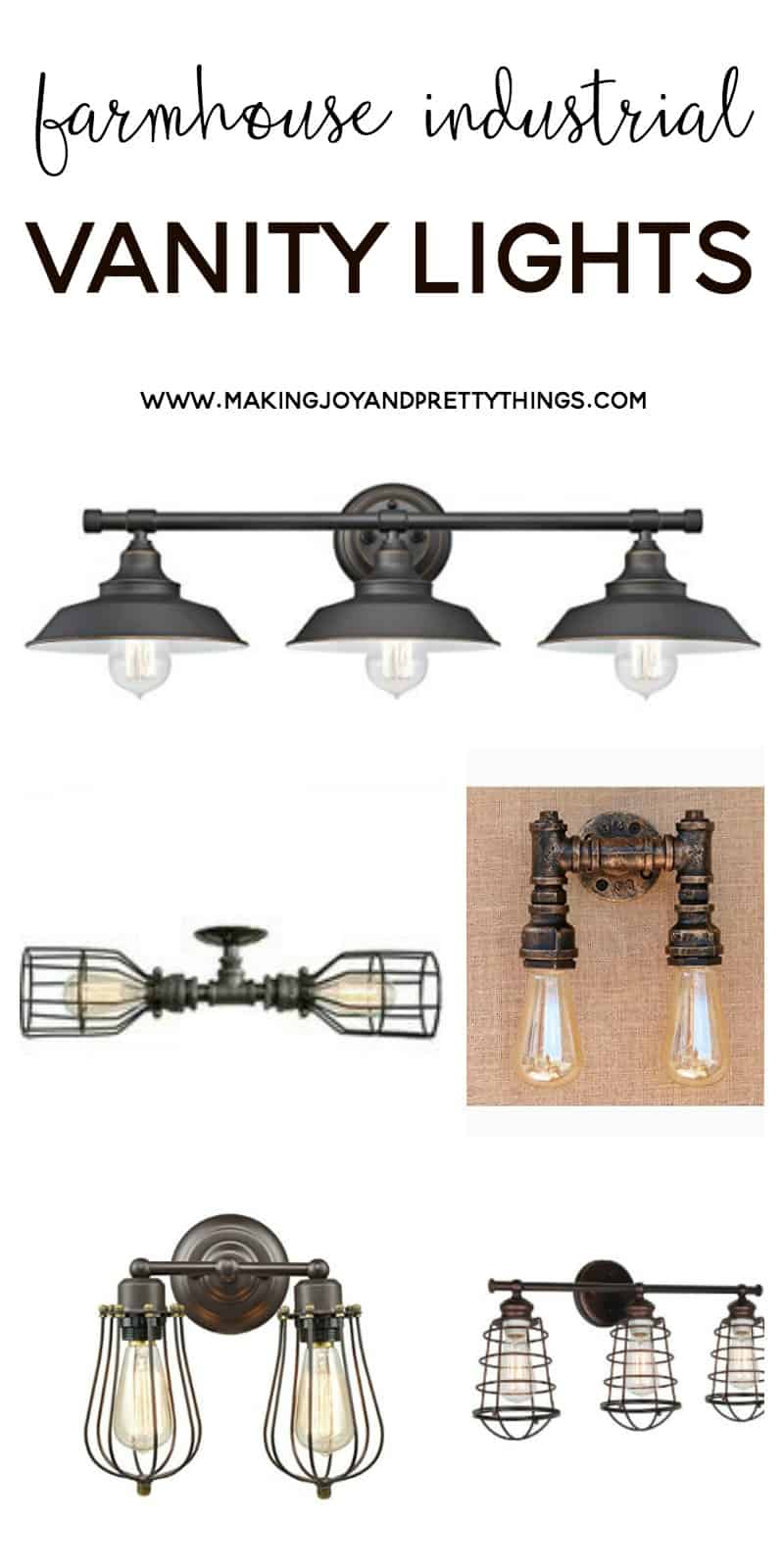 *This post contains affiliate links.  Please see my full disclosure policy for more details*
So, if we were going to DIY a light, this would probably be similar to what we would/could do.  My husband says it would be "easy" to make.  Which is code for "I don't know why it took so long to make, we ran into so many problems".  Still, having a custom pipe light would be really nice.  Especially since we don't have a ton of space.  What do you think?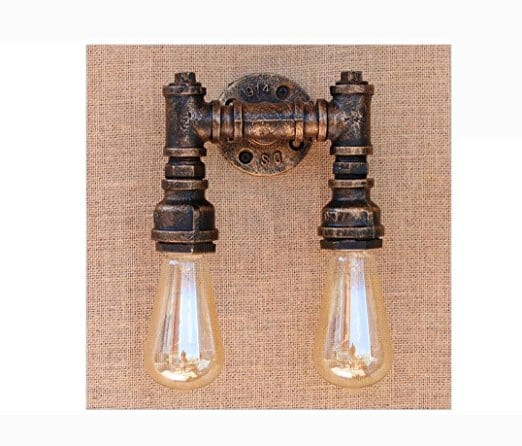 I love that this light is only $39.99!  Also, the mini cages have an interesting shape.  The oil rubbed bronze color is also perfect for our farmhouse industrial master bedroom closet.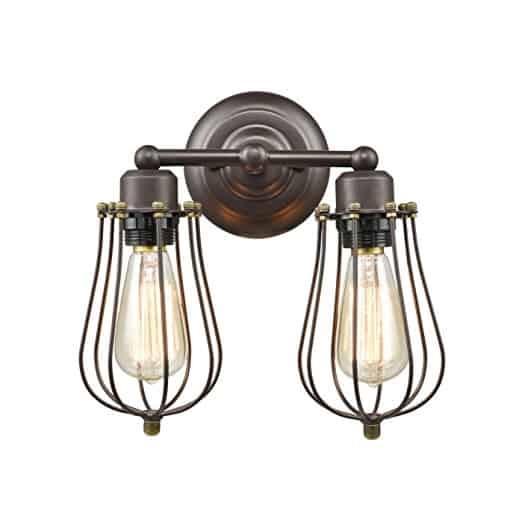 Although similar to the two-bulb sconce above, I like that this one has more straight lines AND has 3 bulbs.  The straight, fixed lines seems more "industrial" to me, something you would be more likely to see in an old warehouse.  I guess it's less decorative and more actually industrial, if that makes sense.  Plus, the 3 bulbs would add more light to an otherwise dark closet.
I think this light may be my favorite.  I like that it's a dark color, has 3 bulbs, and has those little metal shades over the lights.  Doesn't it also seem like something you would find in an old warehouse?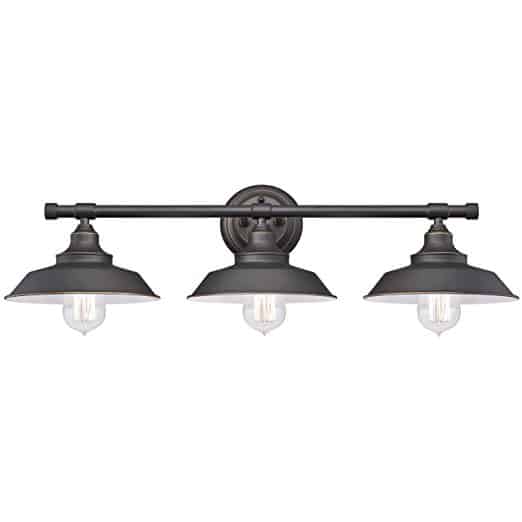 This light marries the pipe look with the wire cage look from light #1 and #3 above.  And I'm LOVING it.  Only downside is you can only use two bulbs.  I think we could also DIY something like this, probably for a fraction of the cost (though $98 still isn't that bad).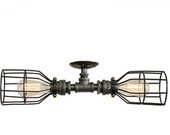 That's all the farmhouse industrial lights for today!  What did you think?  Did one in particular stand out to you?  Can you see one working in our farmhouse industrial master bedroom closet?
Have a wonderful weekend!