Farmhouse Girl's Nursery Week 4 Progress
Good morning!
I'm back today to share my final farmhouse girl's nursery progress post!! I think hope dream that everything will be 100% done in just 2 more weeks!! Eeeekkk!!
And gosh, we have come a loooong way. Do you remember this picture?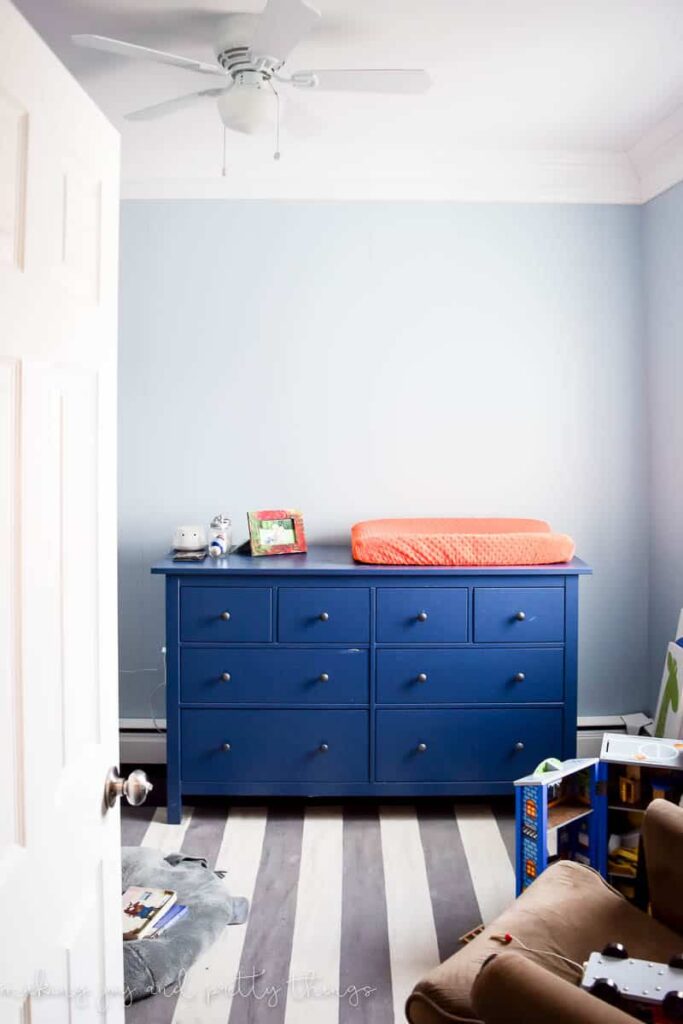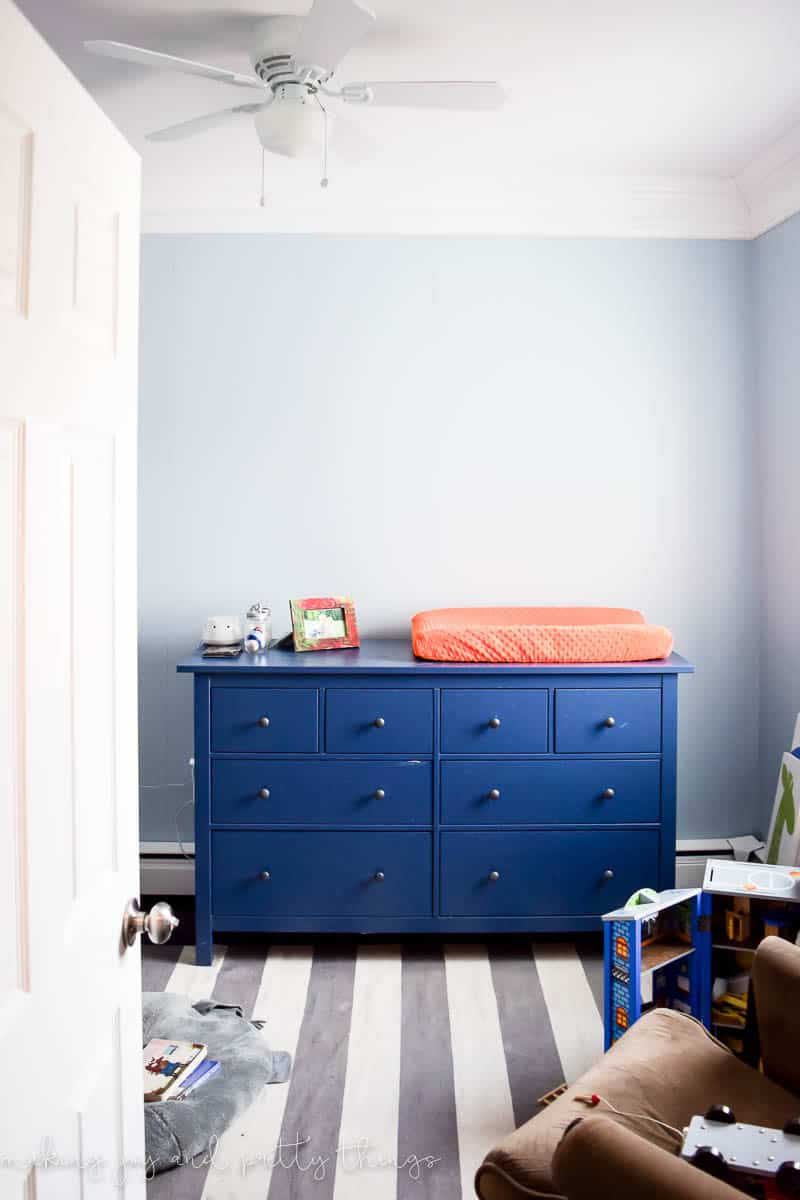 The room doesn't look anything like this anymore. At all. Except the boys somehow manage to get little toys all over her floor, so it still has that going for it (insert eye roll emoji).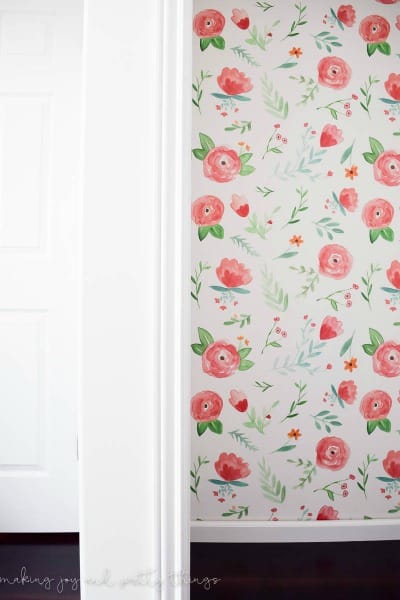 We also got to work on installing her custom closet. Man, this was serious work (or at least I think it was, judging from my position sitting on the rocker watching).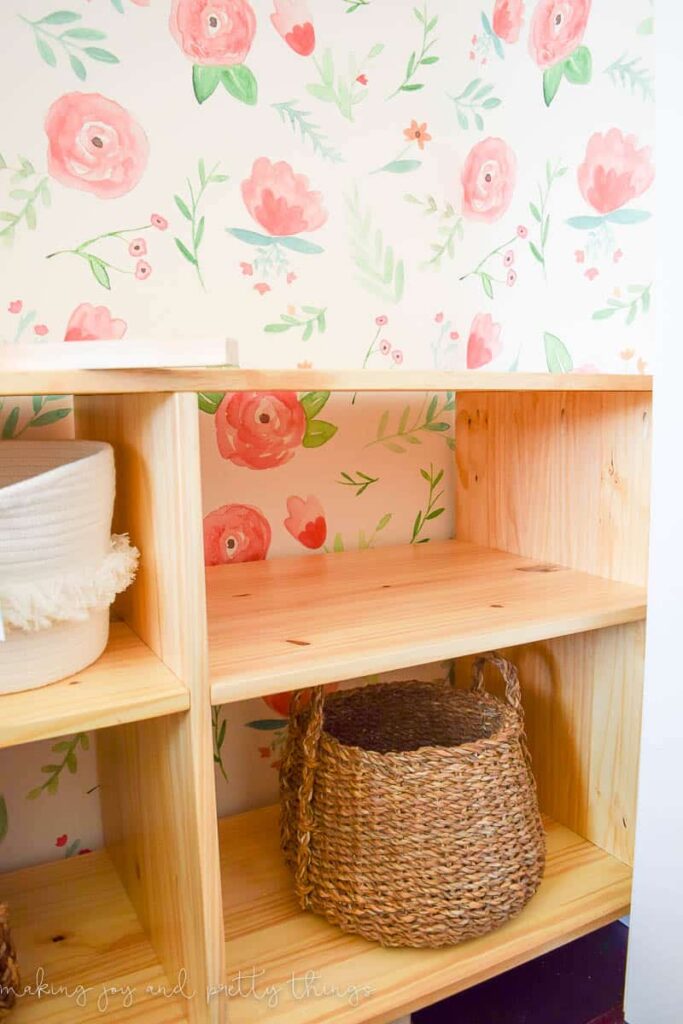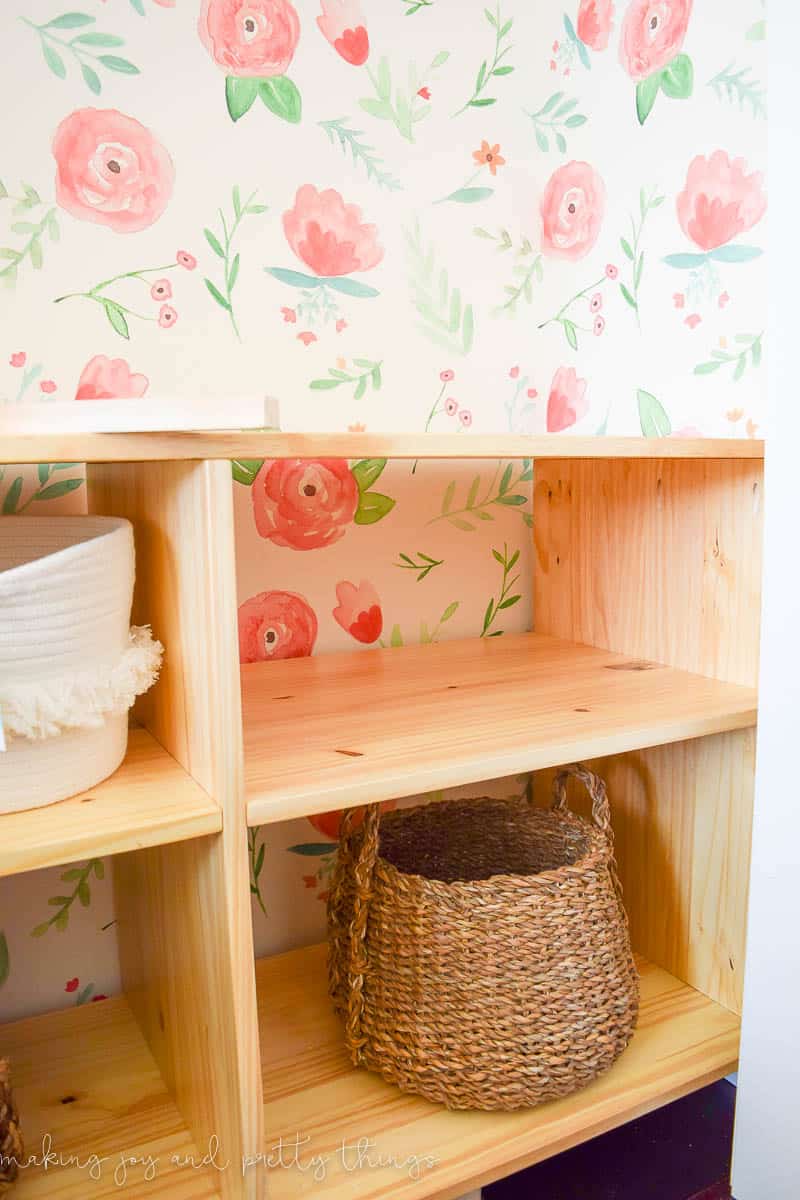 We also installed the top shelf and pipe clothing bar and I got to work shopping for the perfect bins and baskets for the space.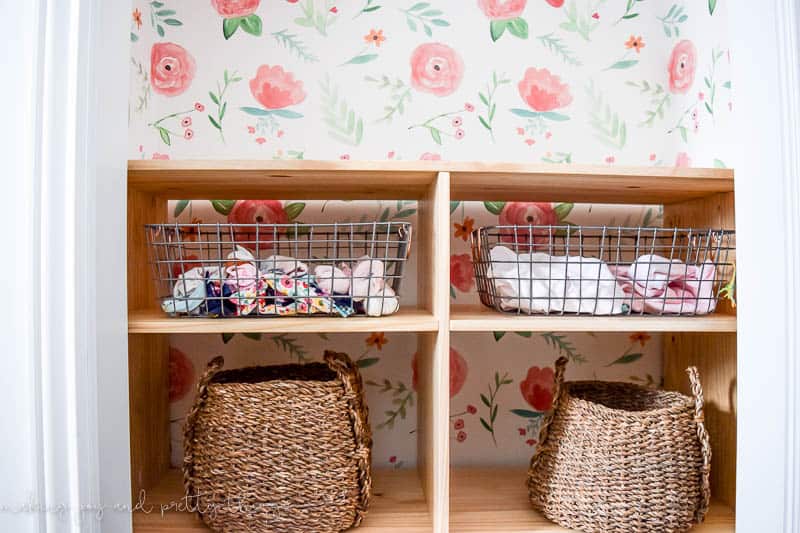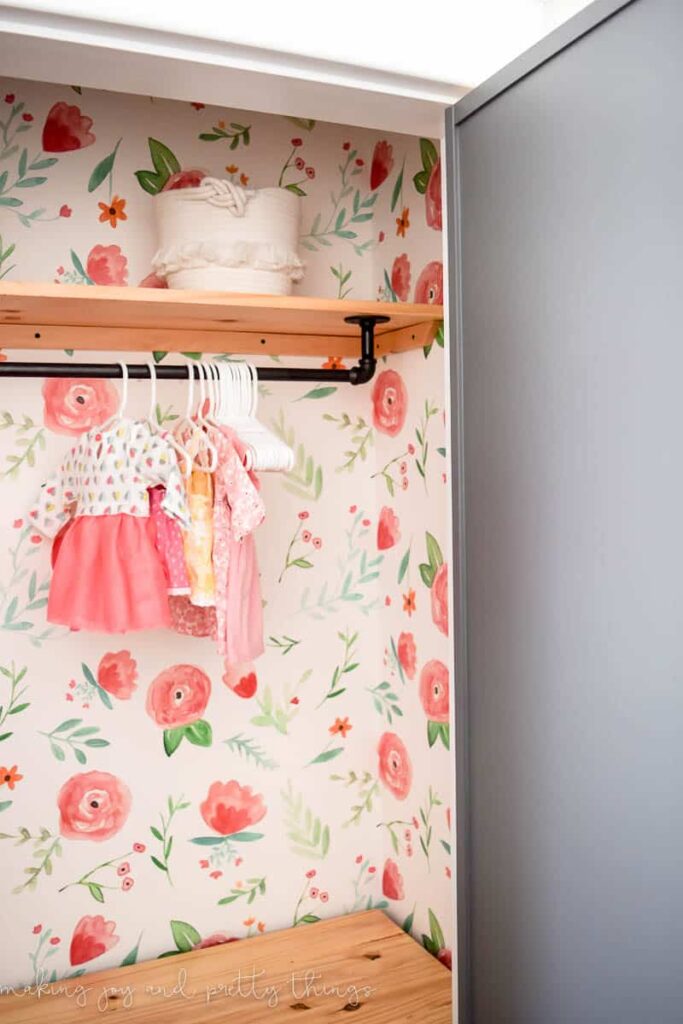 What do you think of the white basket on top of the shelf? I have two of those up there right now. But, I can't quite decide if they are the right fit or not.
I finally finished the wood bead chandelier.  It's wonderful and perfect.  Except, look what happened when we hung it up….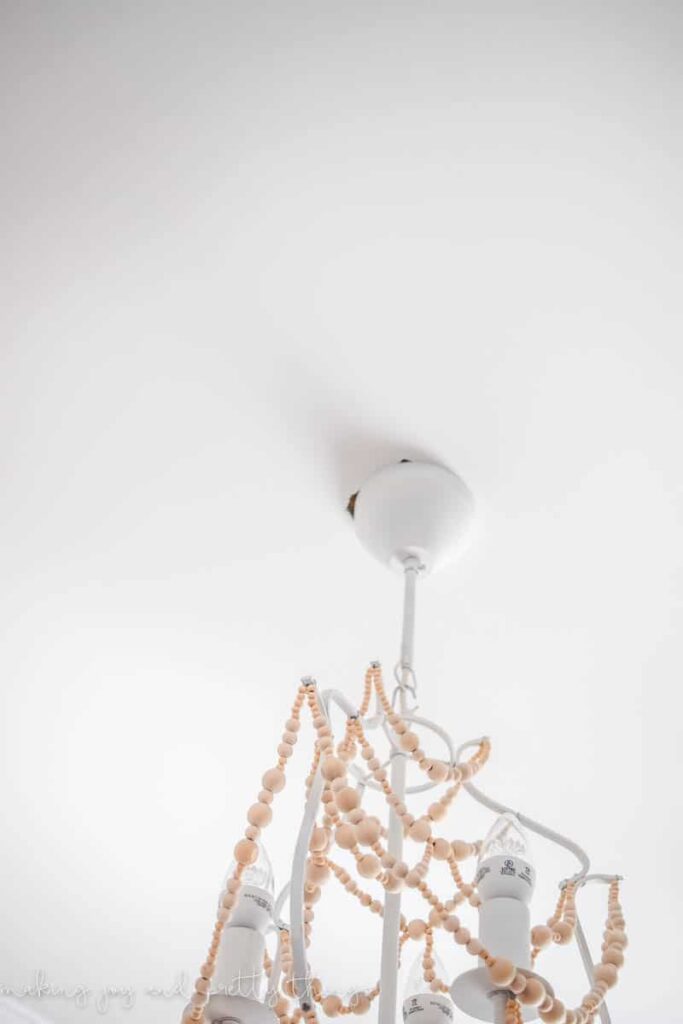 See that hole in the ceiling? It was cut to fit the ceiling fan that was there before. So, now we have to put a ceiling medallion up there.
I shared on Instagram our little trip to Construction Junction (in Pittsburgh) where we found the most perfect 8 pane window. I removed the glass from the panes and we cleaned it up a bit, threw some sealer on it and called it a day. One little problem, where to hang it in the room.
Thanks to my husband for being my model 😉
Option 1: Centered on the wall (aka not centered on the crib)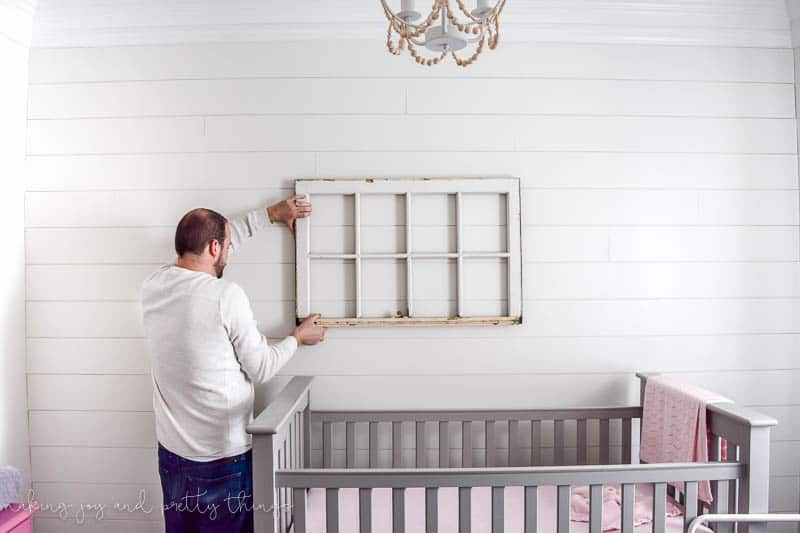 Option 2: Centered on the crib (aka not centered on the wall)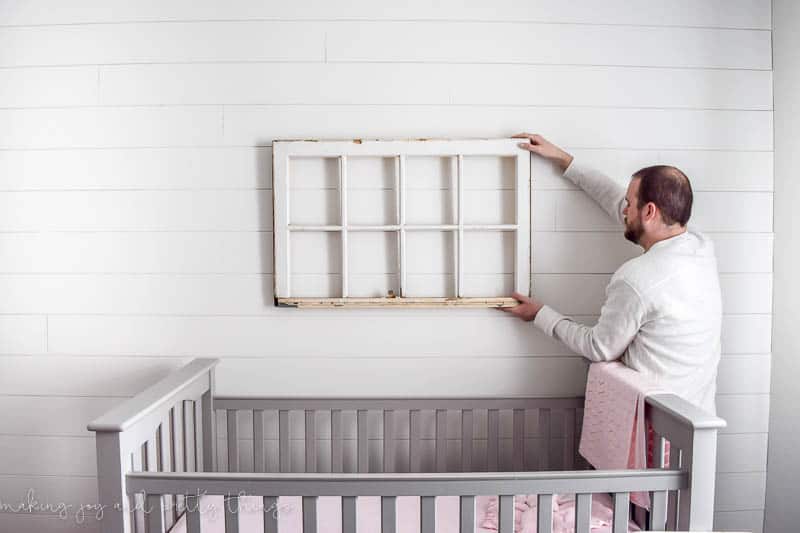 I think I'm leaning toward option 2, but, what do you think??
Also this week, we finished making the closet doors. I love the skinnylap on them (skinny shiplap) and the dark gray color fits perfectly with her nursery.
But the best part?? I found the most perfect antique glass knobs for the doors at an antique store. They are seriously exactly what I was looking for. They had two sets available so we snagged one set up and all was good with the world. Then, my FIL broke one of them, but was sweet enough to go buy the other set at the antique store. So, in total we have 3.75 antique glass knobs 😉
To go with the knobs, we found some gorgeous antique door plates and hinges that just complete the look.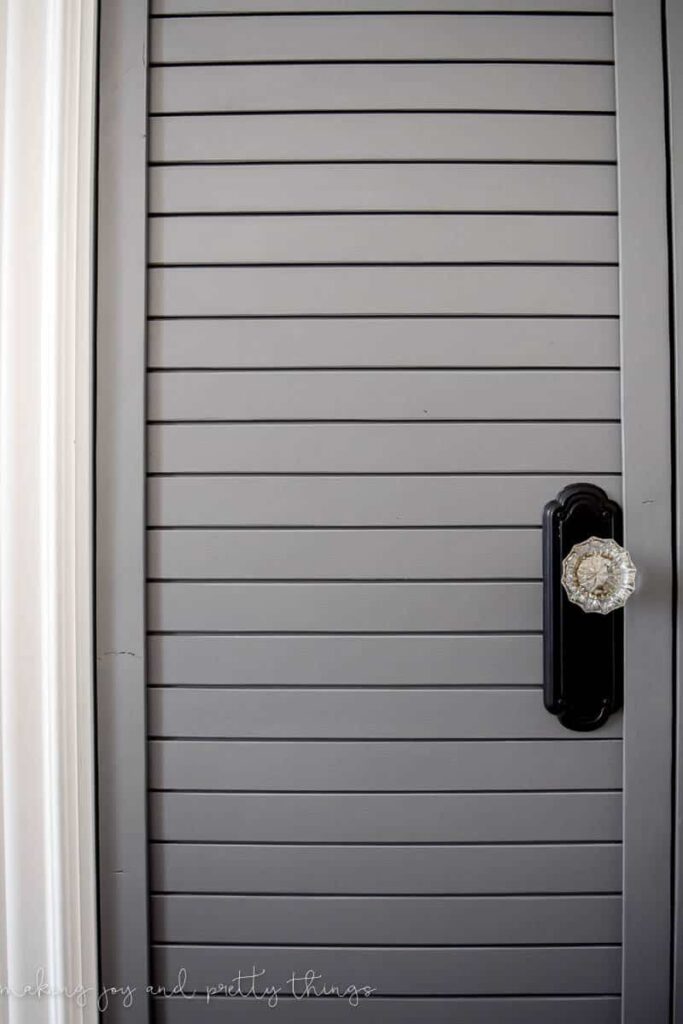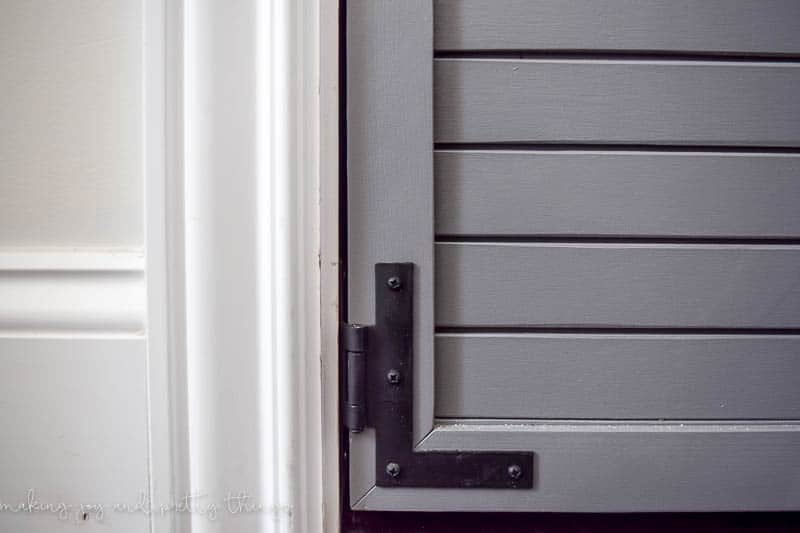 I also finished the farmhouse shelves for above her dresser!  So excited to style these soon.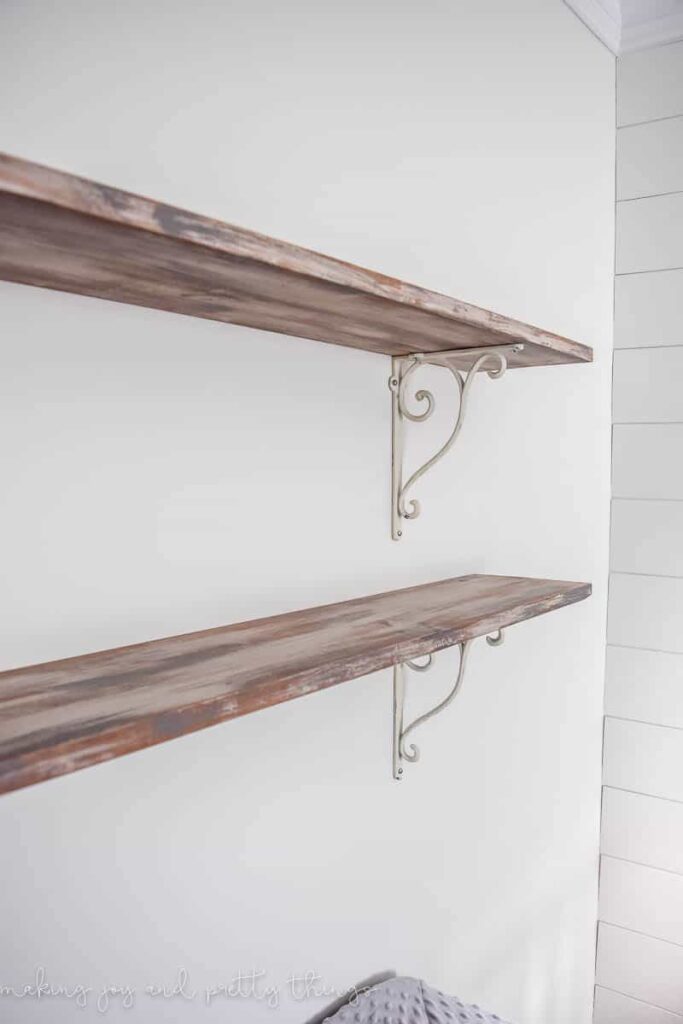 In other smaller news, I picked a few more baskets for her room, chose a gray changing pad cover, and had my mom de-wrinkle the crib sheet (I swear she lives for that kinda stuff).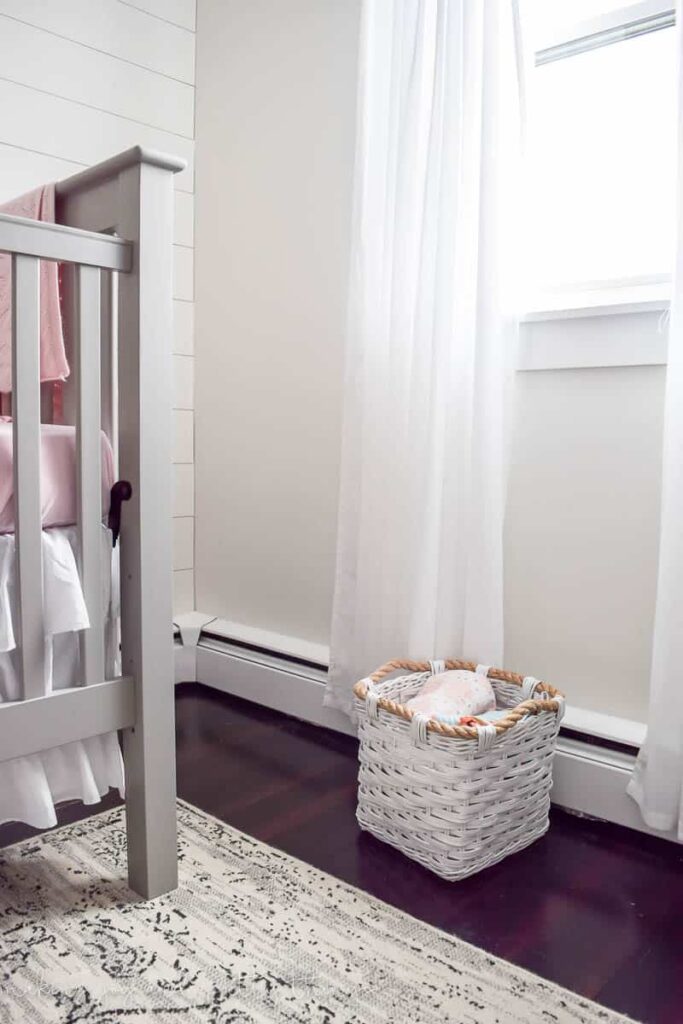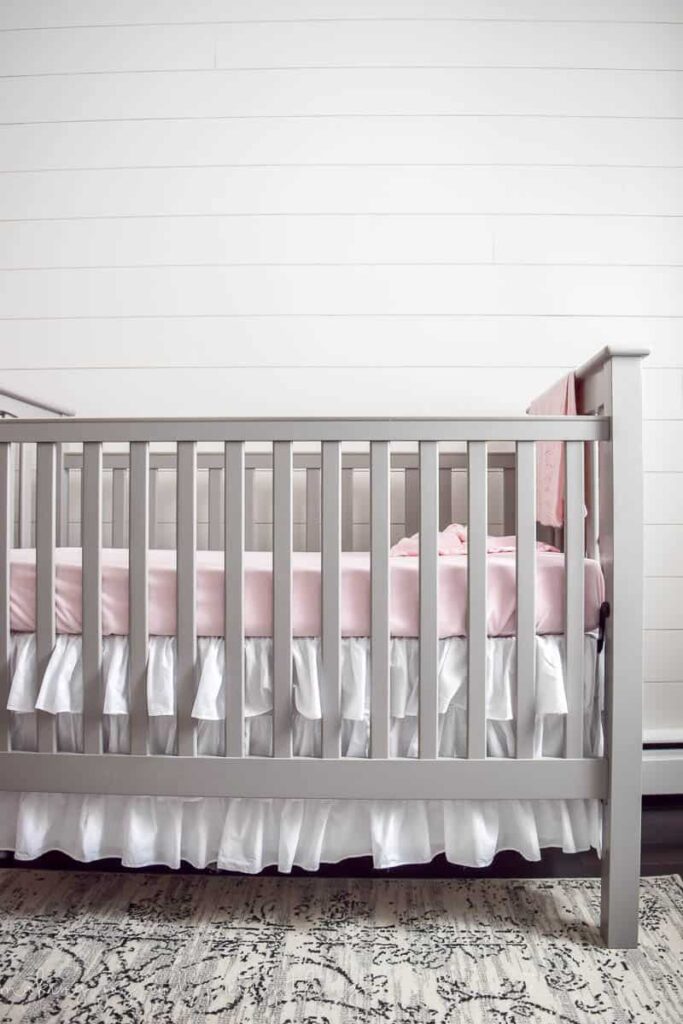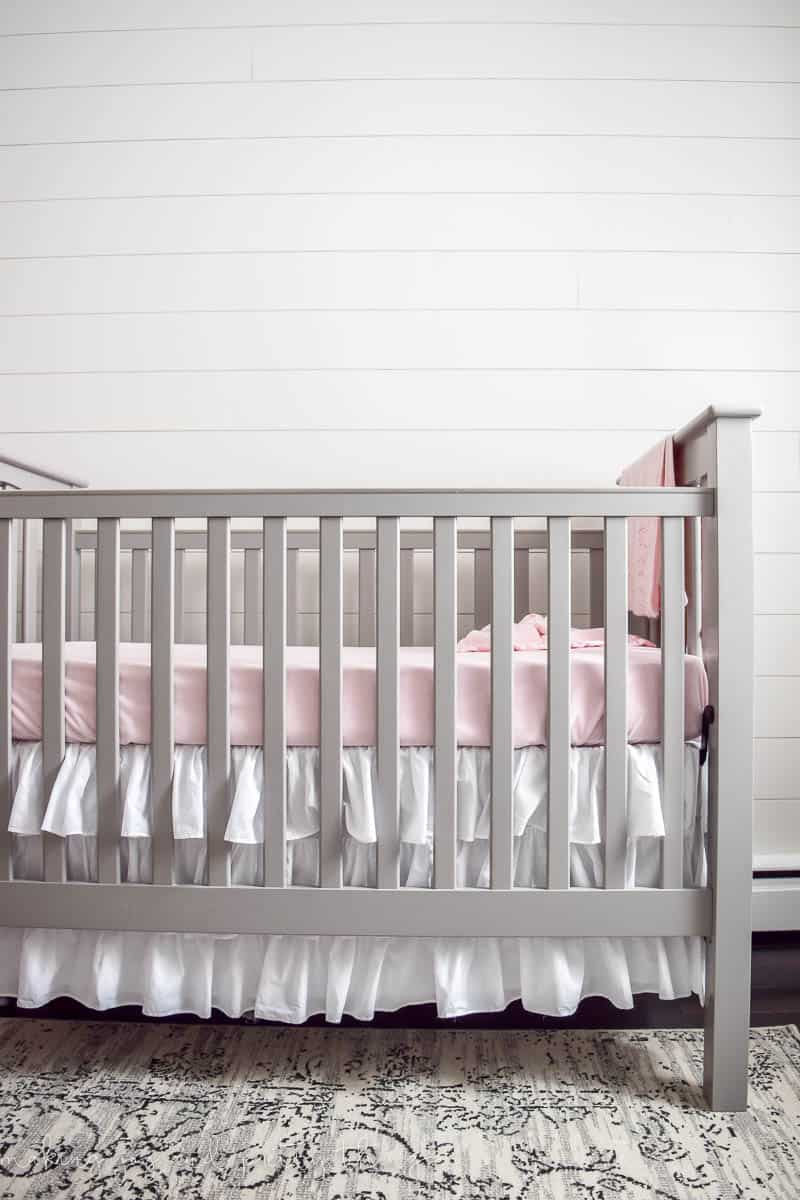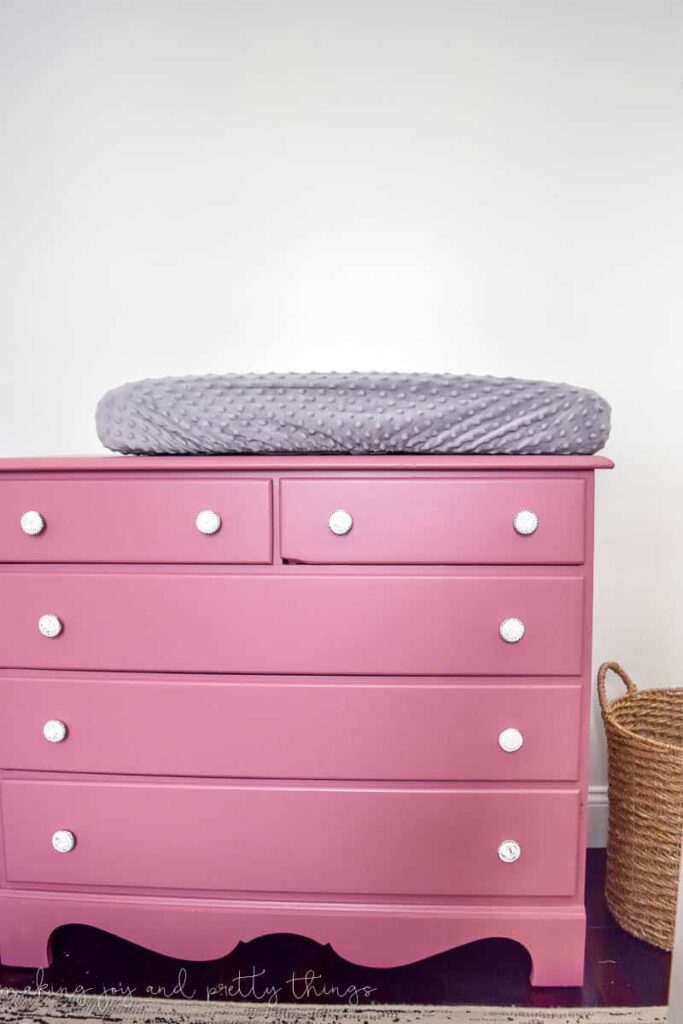 I went through all of her clothes and washed everything. It may be a bit early to wash but I just needed to do it. I needed to have clothes folded in her drawers and hung in her closet. I needed to have her sheet washed and her hats clean. And, I feel SO much better now that that's done 🙂
While going through all her clothes, I found the sweetest bunny my boys had picked out for her to be her lovie. Now, we don't call them "lovies" in this house. When we had Liam (our oldest), my husband refused to call his giraffe a lovie because it sounded too girly. So, he decided we would call it his "guy".
And when he brought his guy to preschool for show and tell, the kids all said they liked his giraffe. And he said "no, it's not a giraffe it's a guy". I can only imagine the blank stares of his fellow 3 year olds 😉
Well, when we had Charlie, I had Liam go pick out a guy for Charlie.
For Evie, the boys picked out this little bunny together. It will be her guy, too 🙂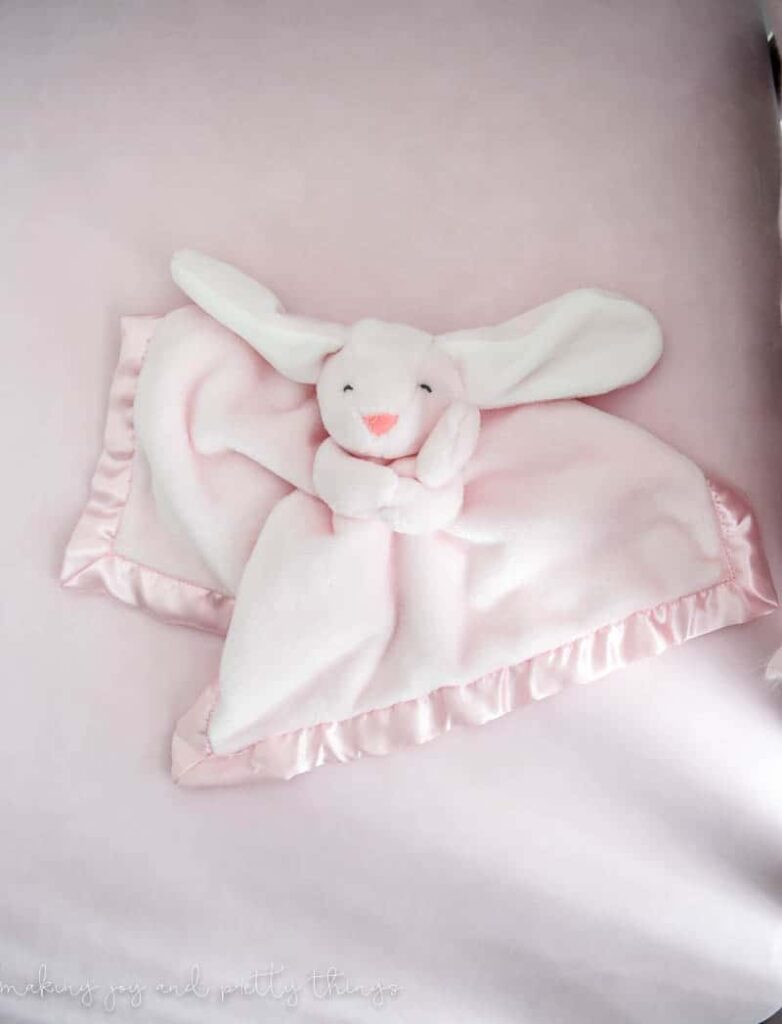 Well, that's all for my FINAL nursery update. I can't wait to show everyone the full reveal in hopefully 2 weeks!!!
Wishing you a joyful day!