Stylish Wallpaper Accent Wall Ideas For Your Bedroom
Want to add some character to your bedroom? Need a focal point? Take it to the next level and add a wallpaper accent wall! Get inspired with these bedroom accent walls using wallpaper!
You guys know that I love me some wallpaper. And in today's post, we're diving deep into some specific inspiration for wallpaper and looking at accent wall ideas for your bedroom!
From guest bedrooms and primary bedrooms to bedrooms for little girls and boys – there's a little something for everyone here.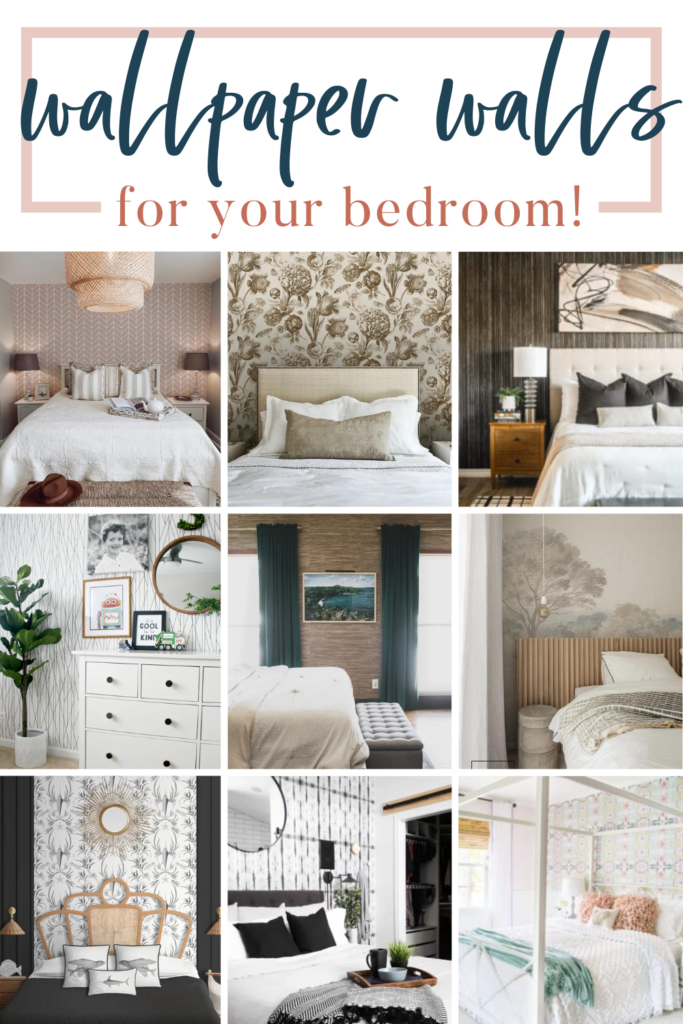 This post contains affiliate links. Please, click here to read my disclosure policy.
Bedroom Accent Wall Ideas With Wallpaper
Related Reading – Want to see more accent wall & wall decor ideas?