With the busy fall season upon us, I thought it was the perfect time to get a little more organized (just a little though). I couldn't just buy any ole' office organization supplies so instead I made some Rustic DIY Clipboards which I'm sharing today.
If you didn't catch my previous post, my husband built me a little craft desk right in our dining room. The kids can do art or run around like wild men and I can work on projects while keeping an eye on them.
Bonus! All of my craft supplies stay off of the dining room table. Which is probably not the ideal place for them anyway. And, my husband keeps his sanity. It's a win win!
Last week, I shared the first project I made for the craft space: a DIY Memo Board.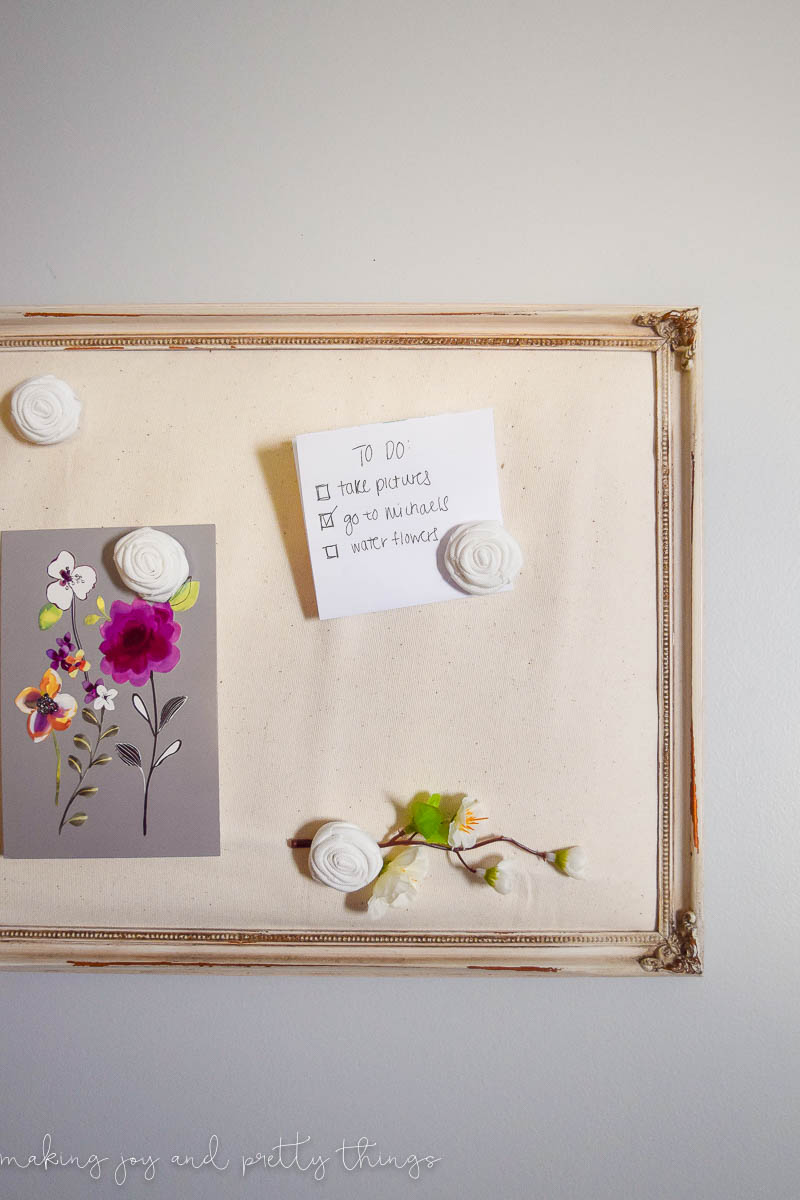 Here's what the whole craft space looks like right now: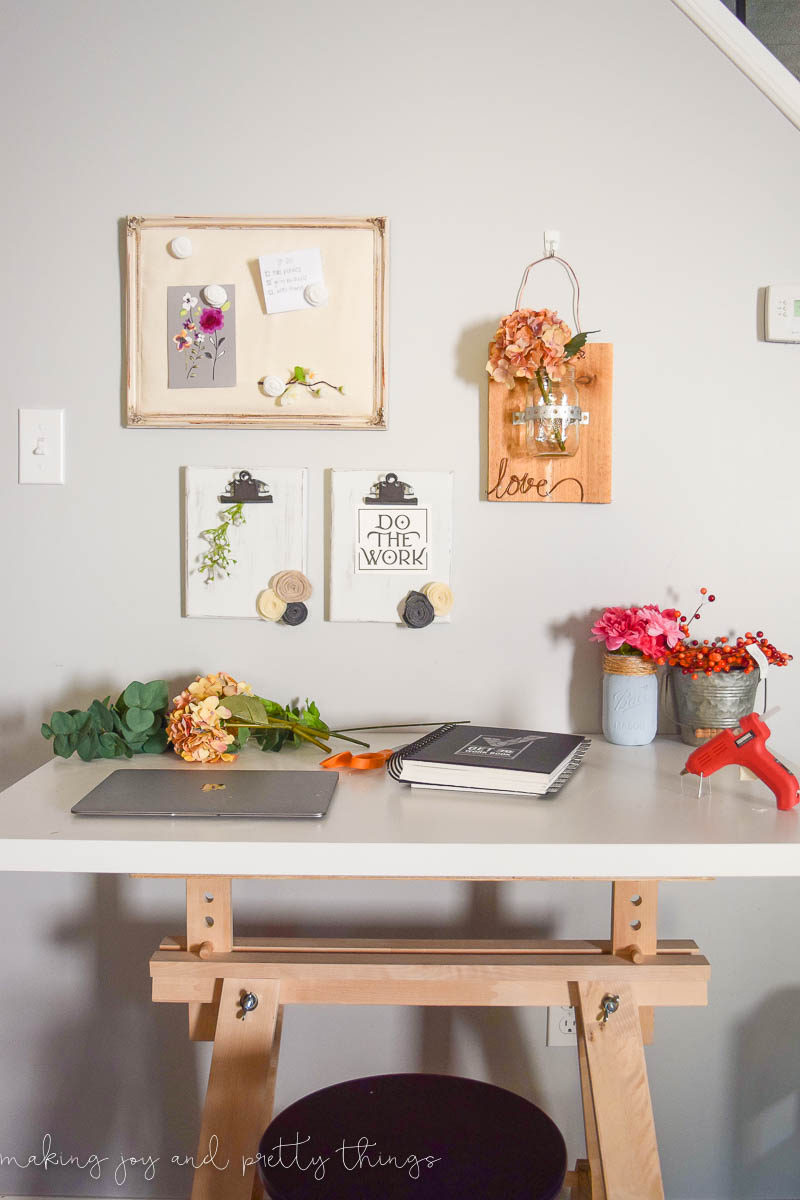 So, for today I'm sharing how I made the second DIY: rustic clipboards. I love how perfectly farmhouse they are while still actually be functional for my space.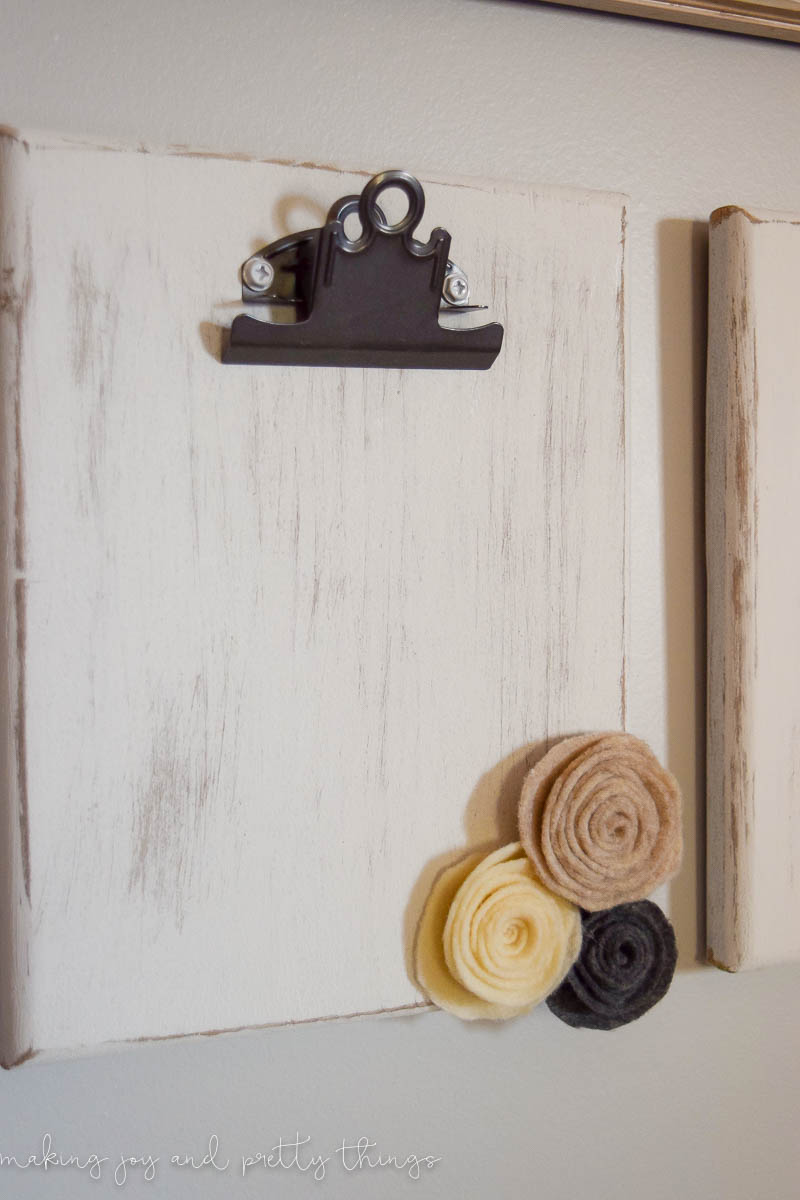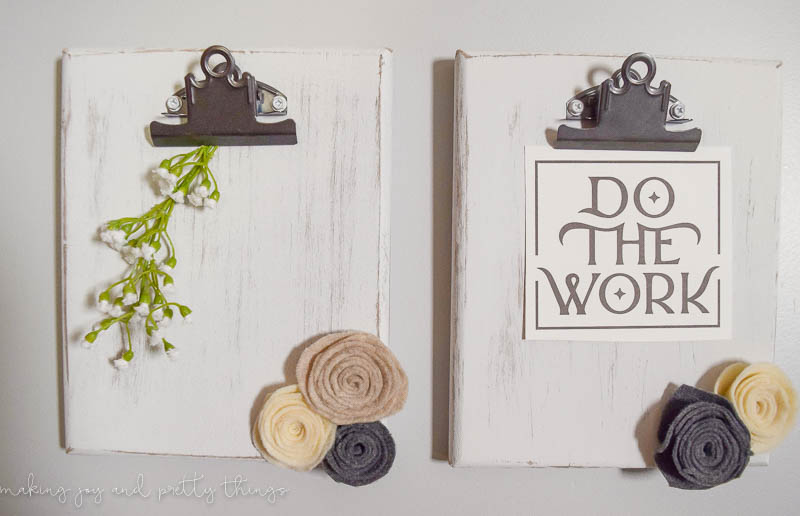 Plus, they were so easy to make and only cost me a few dollars total. Pop on over to Making it in the Mountains to see the full tutorial.
Wishing you a joyful day!!