Find tons of DIY wreath inspiration with the cutest collection of DIY wreaths perfect for winter and Christmas.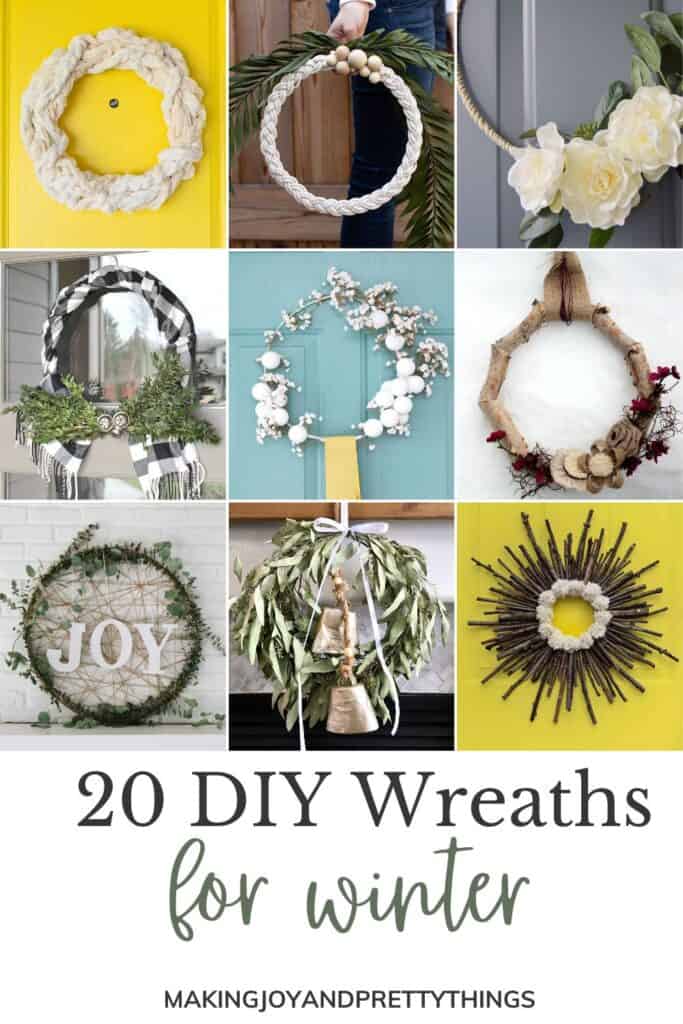 Well, it happened.
It snowed.
And it was the prettiest snow. Big, fluffy, white snowflakes. There's something so peaceful about waking up early, peeking out the window, and seeing those snowflakes blow by. Until you have to clean off your car….
Anyway, I think that's the official welcoming of the holiday season, right?!?
I'm not even making excuses anymore. Thanksgiving is a few days away and I can't even contain my excitement for Christmas any longer (not that I was doing a good job of that before).
And what better way to start holiday decorating than with a wreath!?
Grab some inspiration from these fabulous wreathes and make your own for this winter season!
---
---
What do you think? Do you have a favorite?
I love the minimalistic look of some of the wreaths. A few simple greens and a pinecone really makes for a pretty wreath.
I'll be sharing my own simple DIY wreath in a few days 🙂
Wishing you a joyful day!