Today I'm making a simple DIY oversized wood bead garland that's so easy to make and perfect for styling open shelves.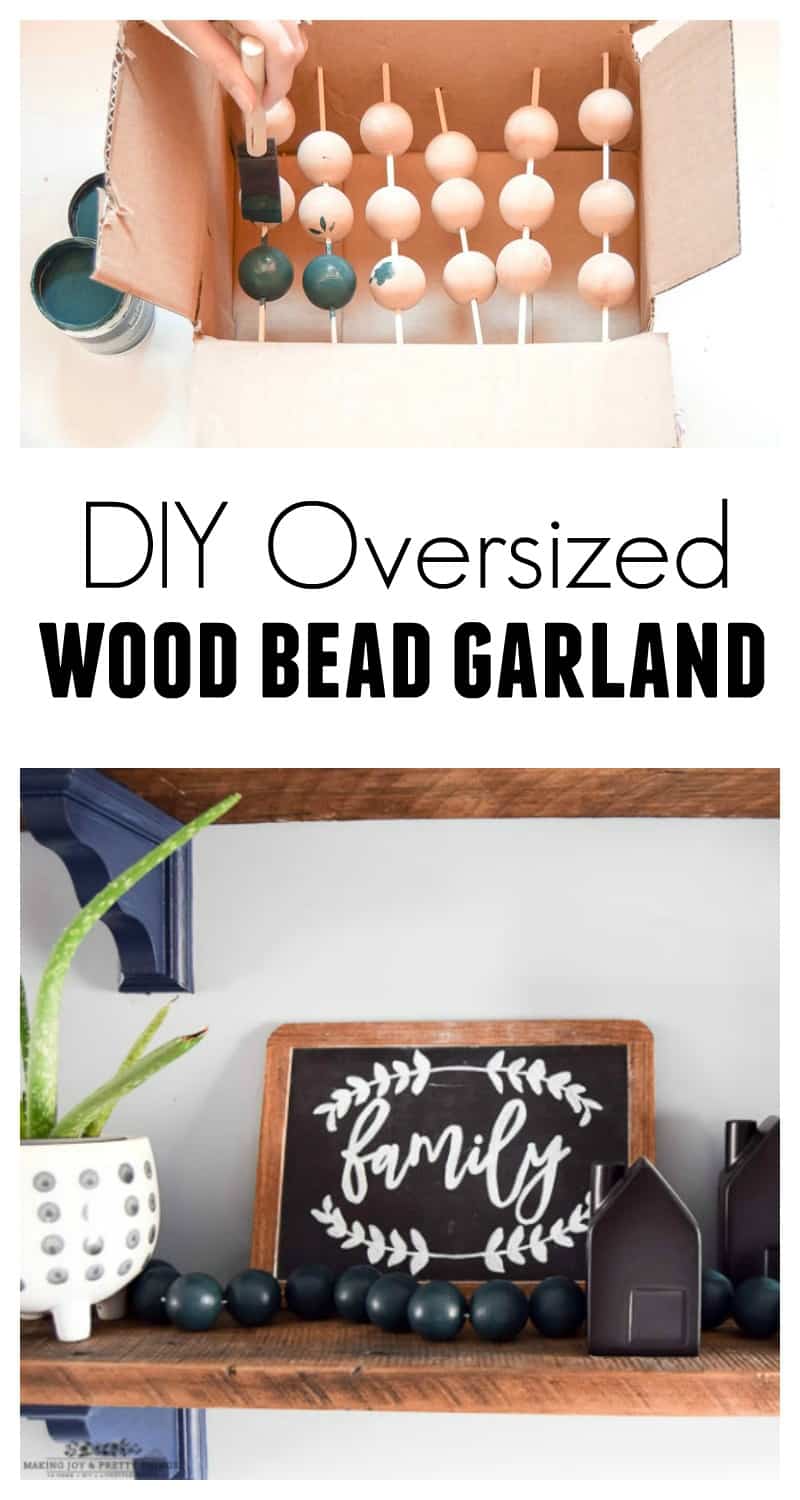 I LOVE wood bead garland. While I guess they "technically" fall into a farmhouse/rustic style category, I think you can use them with any style. Especially when you change out the color!
You can actually buy your own wood bead garland for relatively cheap! Here are a few of my favorites:

Last year, I even made my own farmhouse style wood bead garland! It's an embarrassingly easy tutorial if you want to check it out 😉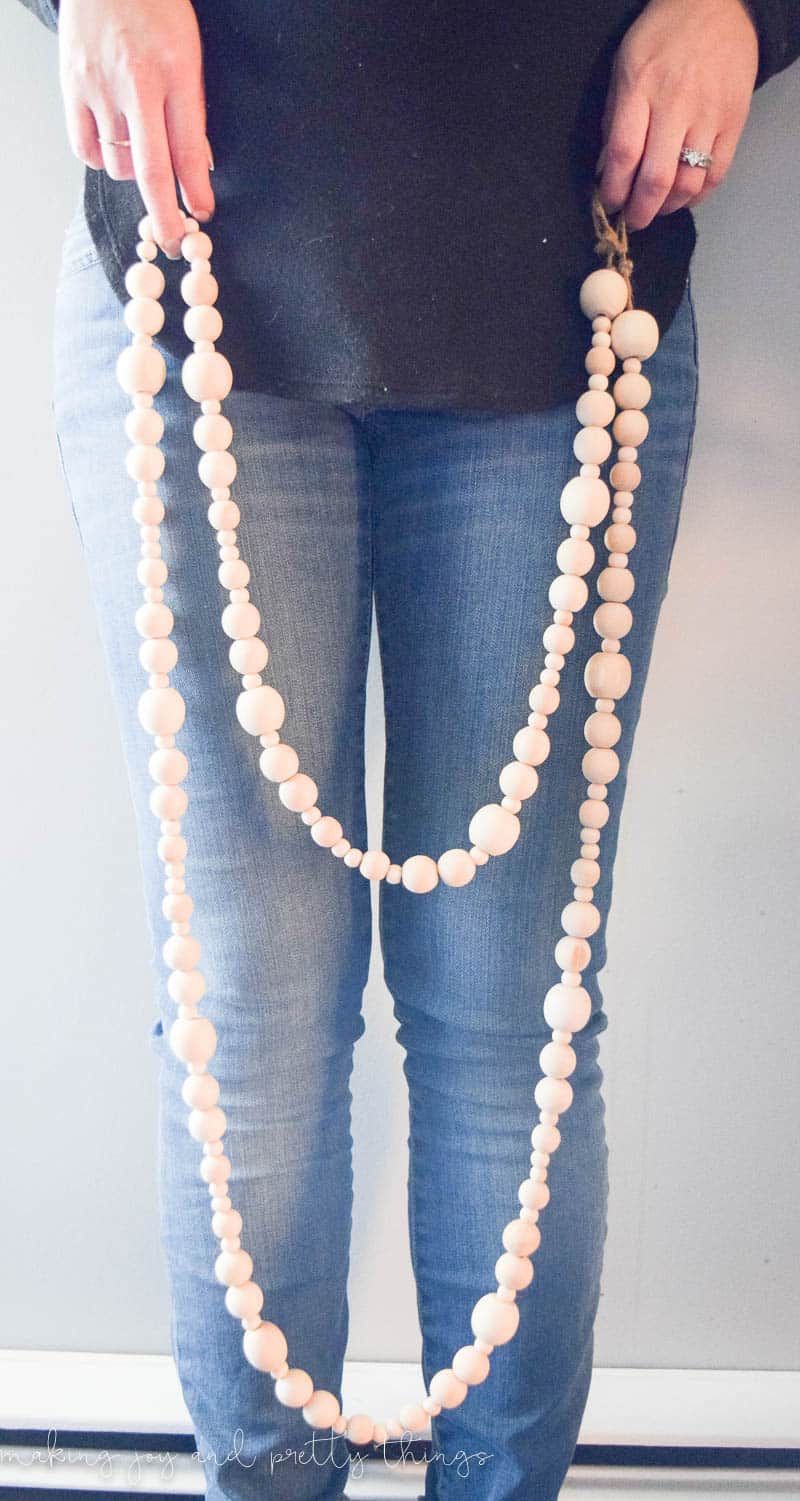 I wanted to switch it up a bit for this wood bead garland and make something a bit more modern.
On a trip to Michaels, I found these giant wood balls. After a quick call to my husband to make sure he could drill through these, I snagged 3 bags with a coupon (total of 18 balls)!
Other Supplies:
First, you need to drill holes in the wood balls. *BE CAREFUL*
Tightly hold the balls on top of a scrap piece of wood (we used a 2×4). Using the scrap wood provides for a clean hole when the drill bit exits the ball. Then line up the drill bit with the center of the ball as best as you can. It won't be perfect. Start drilling slowly until the hole is started then you can increase the speed until it's drilled through.
Once the holes were drilled, I used little wood sticks I had for whatever reason ( #crafthoarder ) to string the wood balls on. Then, I stuck the sticks through the sides of a cardboard box so it was easy to paint!
I chose the pretty green color because I have about 15 sample paint colors from trying to choose a color for the bathroom vanity. Figured I should use them somewhere! Any color would do and that's where this DIY can fit into any style. Use hot pink if you want!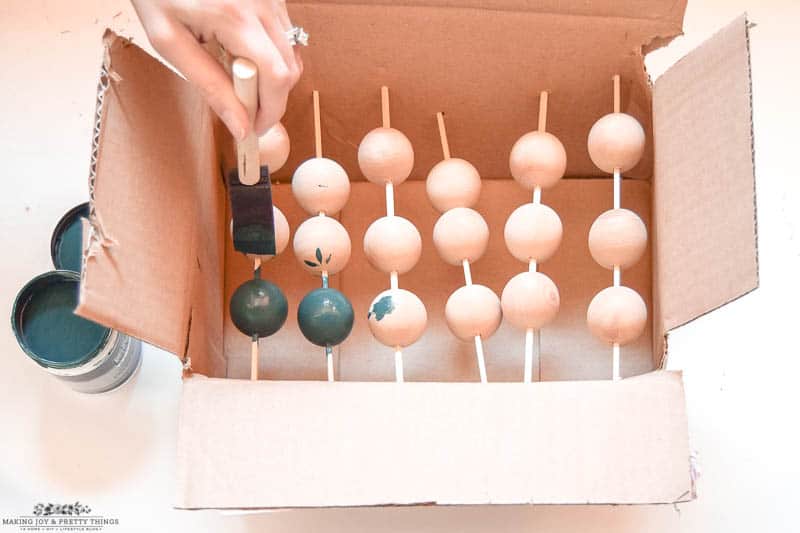 It was easy to spin the balls around on the wood stick thing. They were all painted in 10 minutes! I did go back and do a very rough second coat to make sure they were all covered!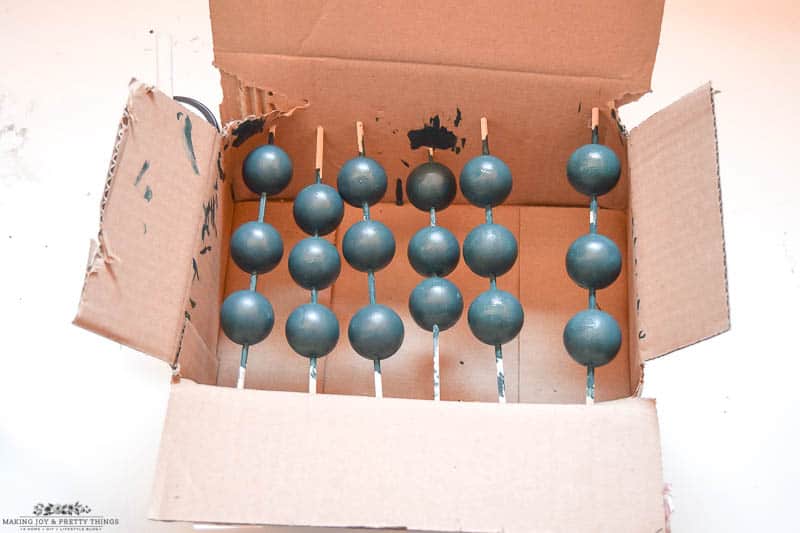 Once they were dry, I wrapped an end of twine very tightly in painters tape. If you wrap the twine a little farther in from the very end, you can snip off the unraveled ends and make it even easier to string.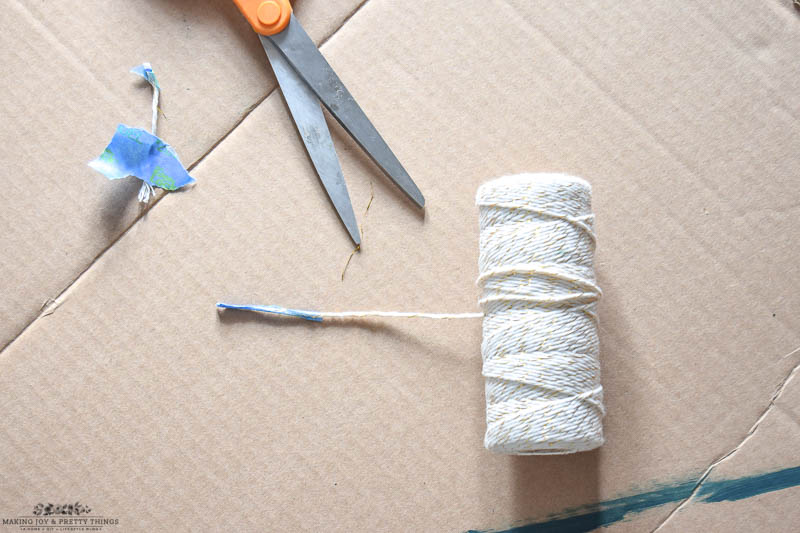 Then, I simply strung all the painted beads onto the twine!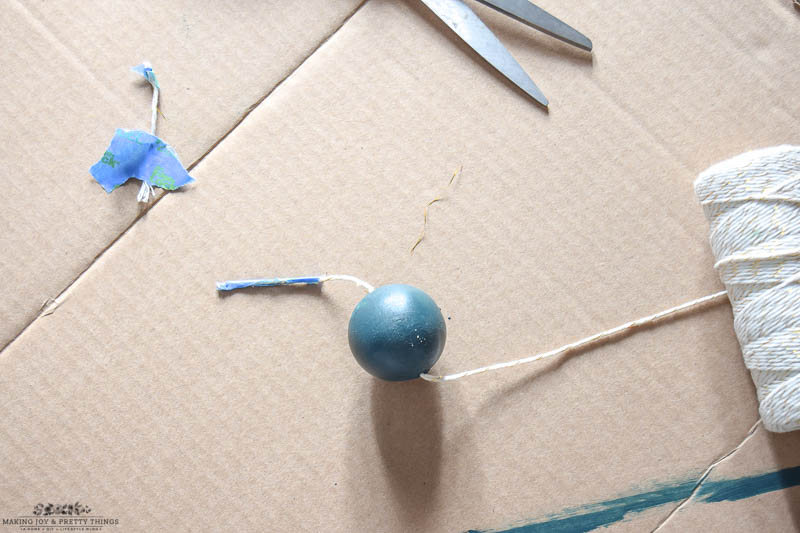 Once they were all strung, I tied a couple knots on each end so they wouldn't fall off. I was going to make a tassel to go on either end but I'm happy with them just being plain for now.
I tossed them up on the DIY farmhouse shelves (still a favorite of mine!) and they're the perfect addition.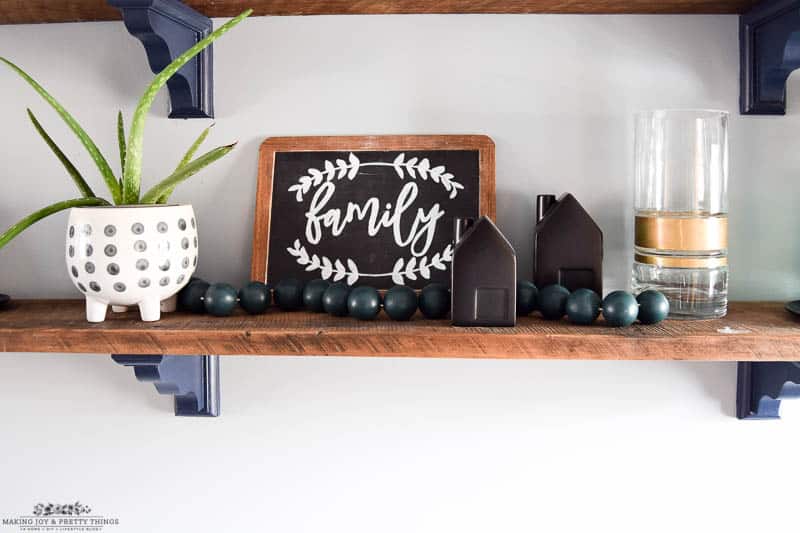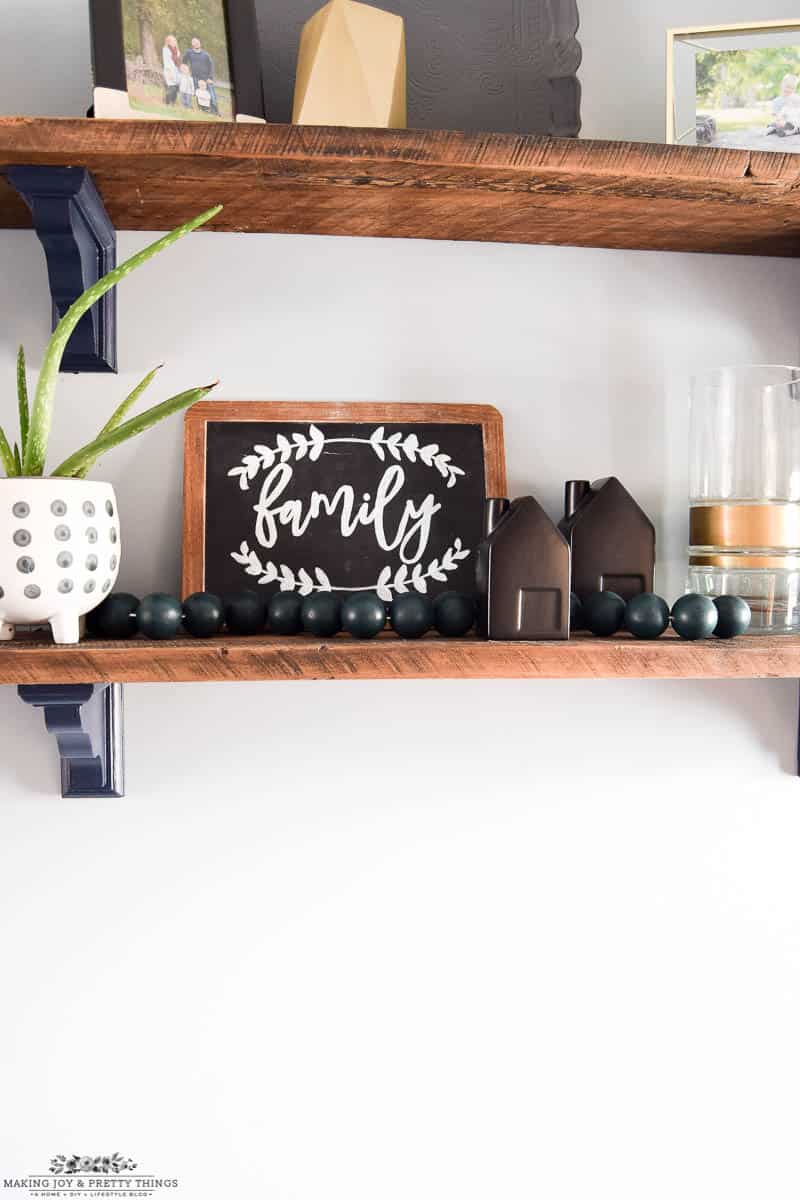 They just add something to the shelves. Whether it's depth or interest or just something visually different, they really make such a difference. Plus, the green color is perfect for Christmas right now. Though I plan on keeping them up year round 🙂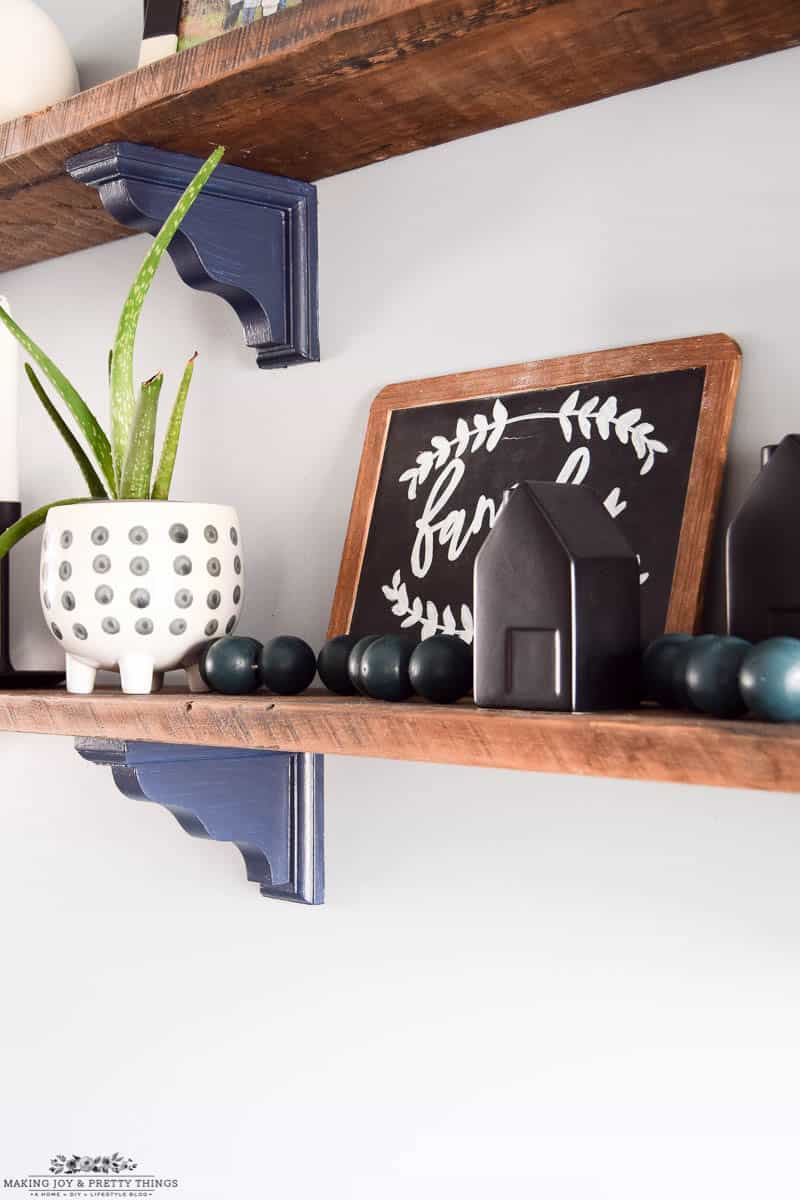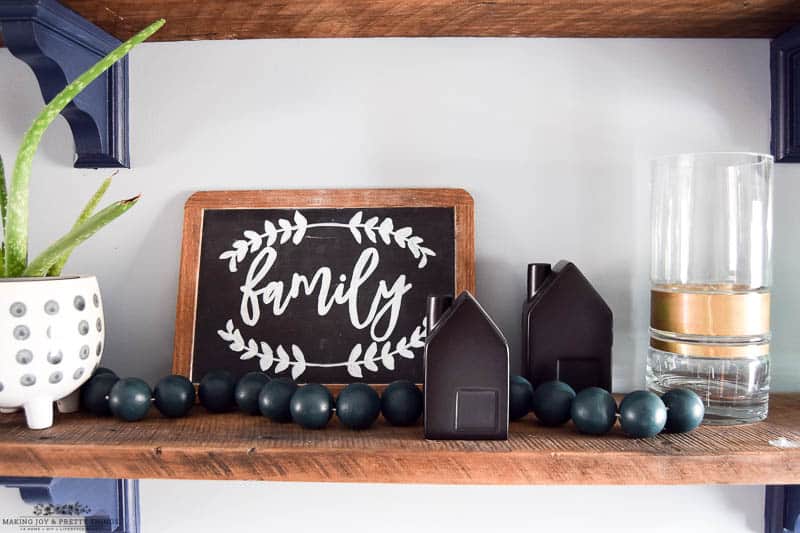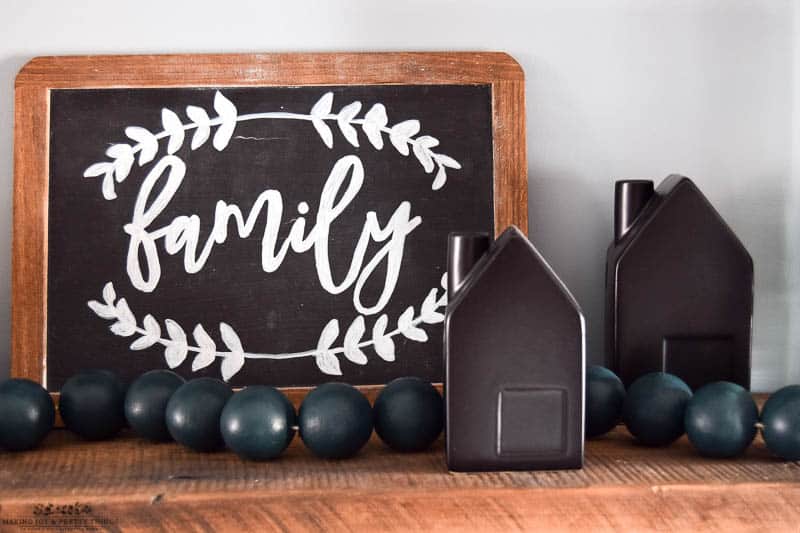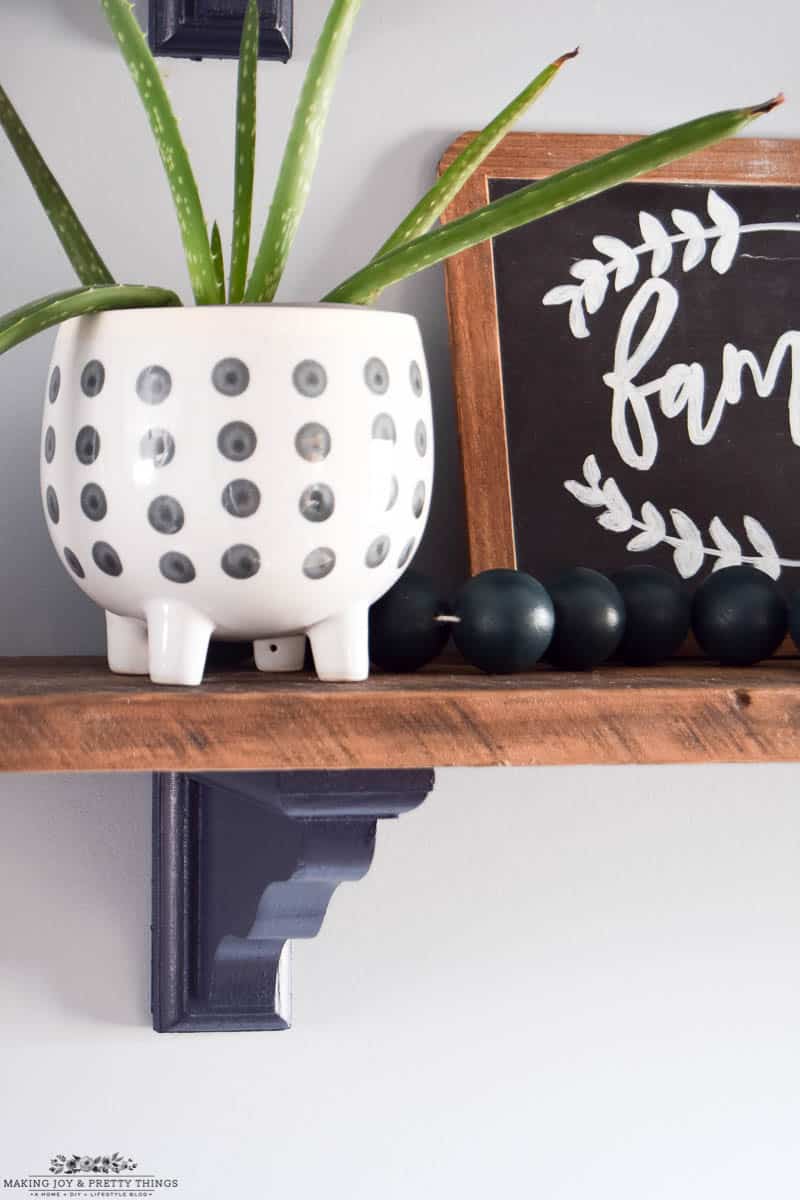 Dotted planter | "Family" chalkboard sign" | Black houses | Brass Wrap Vase (large)
I still have to share how I modernized the farmhouse shelves a bit, how I restyled them recently to a more minimalistic look, how we finished the dining room space, the hallway, some Christmas decor, and I could go on and on and on. It's a lot harder to do this with 3 kids and working than I anticipated. I'm considering just stopping blogging for a while until something changes. Not sure. But, hopefully I'll get some of that stuff posted because I am truly excited to share those things.
Wishing you a joyful day!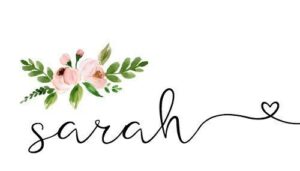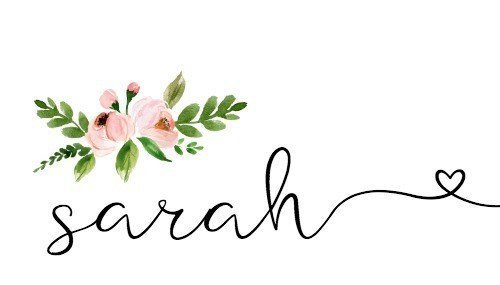 *This post contains affiliate links. Please see my full disclosure policy for more details*