Farmhouse Friday Finds 3/10
Happy Friday!!
I'm so glad you're back for another Farmhouse Friday Finds post!  It's honestly one of my favorite posts to write each week.  Who doesn't love a good bargain find?!
Last week I shared all of the spring farmhouse finds.  I may have jumped the gun on spring a bit as we are currently experiencing snow and cold temperatures.  So much for spring coming early!
As much as I want to find more spring farmhouse decor, the current weather is just not quite the motivation I was hoping for.  So, I rounded up some random finds that aren't season specific.  Though I have to admit, I can picture a few of them holding some pretty spring flowers 😉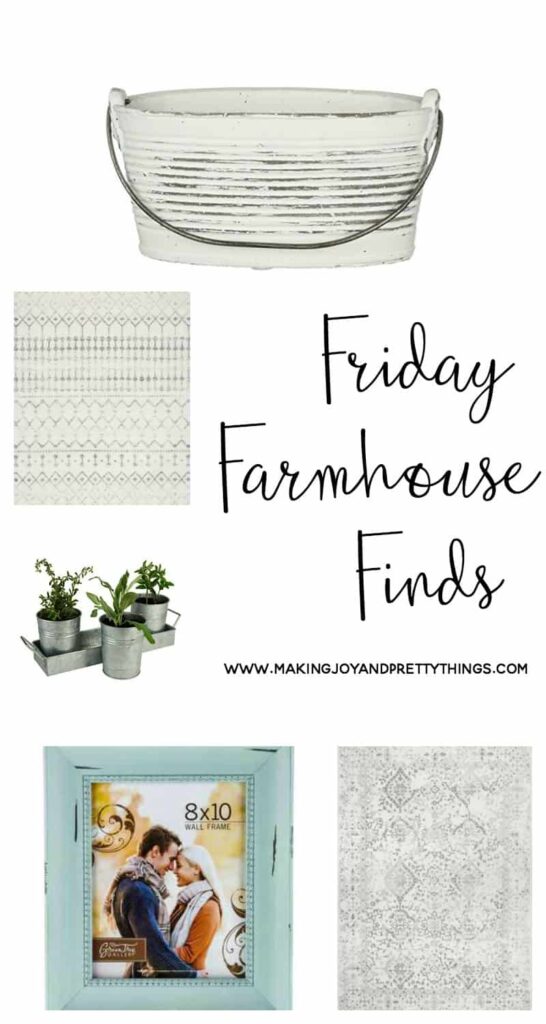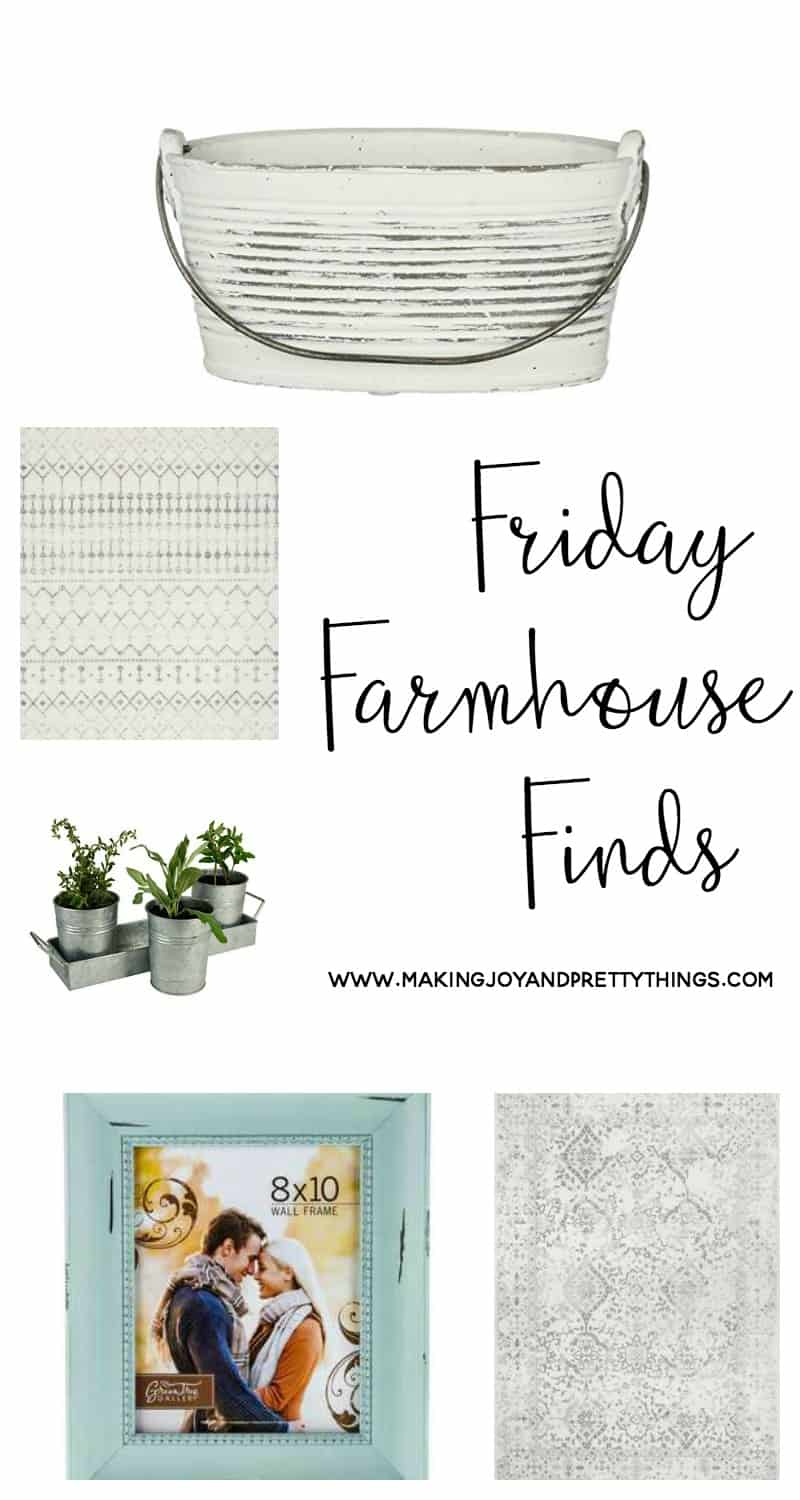 *This post contains affiliate links.  Please see my full disclosure for more information*
We just started our newest renovation – my master closet!  I am SO excited, though probably not quite as excited as my husband.  While most of my clothes are on the floor (oops), we spend approximately 5 waking minutes in our room per day, so it's not high on the priority list for me to keep clean.
ANYWAY, since I'm just coming up with the exact design plan now, I've been on the hunt for a small farmhouse style rug.  For our farmhouse girl's nursery, we got the most beautiful (seriously ever) vintage washed rug.  But, I want something a bit lighter because I have a few dark design elements in the space (no spoilers just yet!!).
I'm looooving this rug from RugsUSA.  Plus, it's 70% off with free shipping right now.  The white and light gray would be the perfect look for our closet.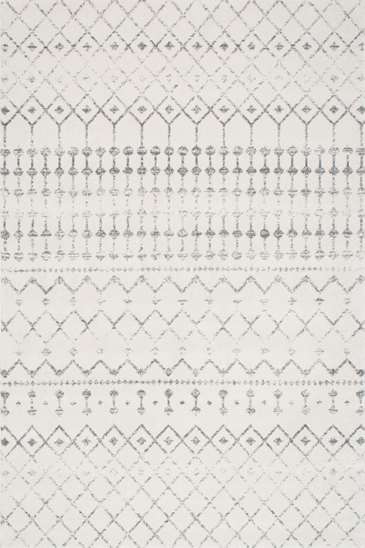 Leave it to Hobby Lobby to have the cutest frames.  I was really blown away by their in-store frame selection!  Not all of them are budget-friendly but when they have a sale you have to snag a few cute ones!  They are having a sale with 50% off wall frames bringing this 8″x10″ frame to just $15!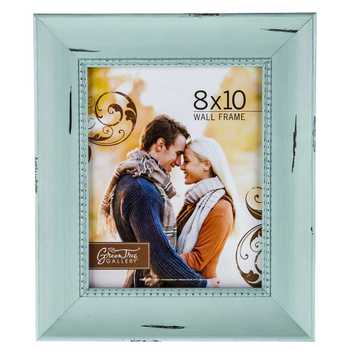 Okay, so I couldn't completely stay away from spring decor.  This little planter jumped right out to me!  How cute would it look with 3 succulents on an outdoor table?!  I could also see using it as a mini herb garden in an apartment or dorm where you don't have any outdoor space.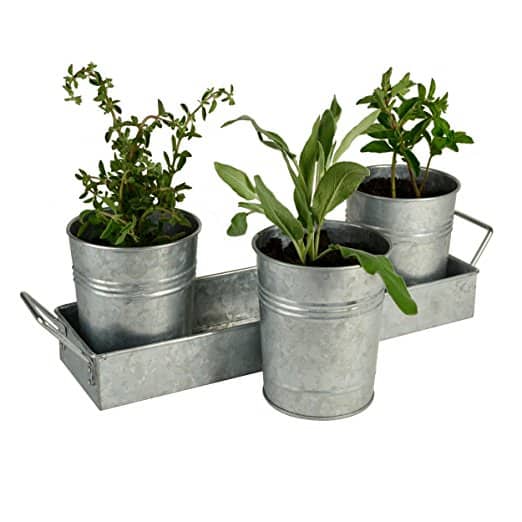 So, I couldn't just pick one rug this week.  This pretty rug reminds me of our vintage washed rug in the nursery.  Another awesome deal at 70% off + free shipping.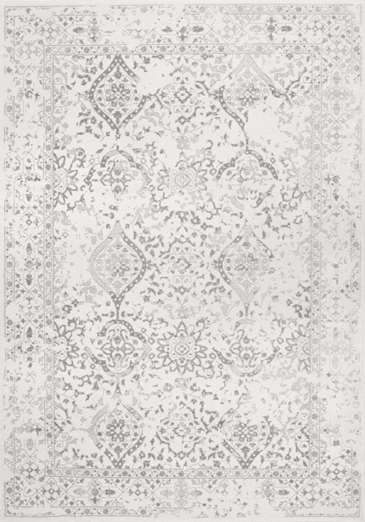 This little ceramic tub would look great styled in open shelves or used as another planter.  When is it going to be spring again?!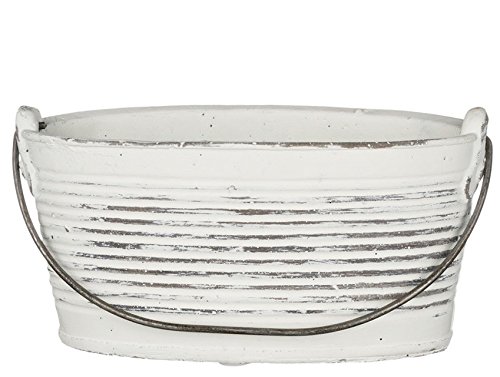 That's all for Farmhouse Friday Finds this week!!
Have a great weekend!