The crisp fall air has definitely arrived in Western PA, at least in the mornings. I figured it was the perfect time to start some fall decorating, beginning today with a DIY Traditional Fall Wreath.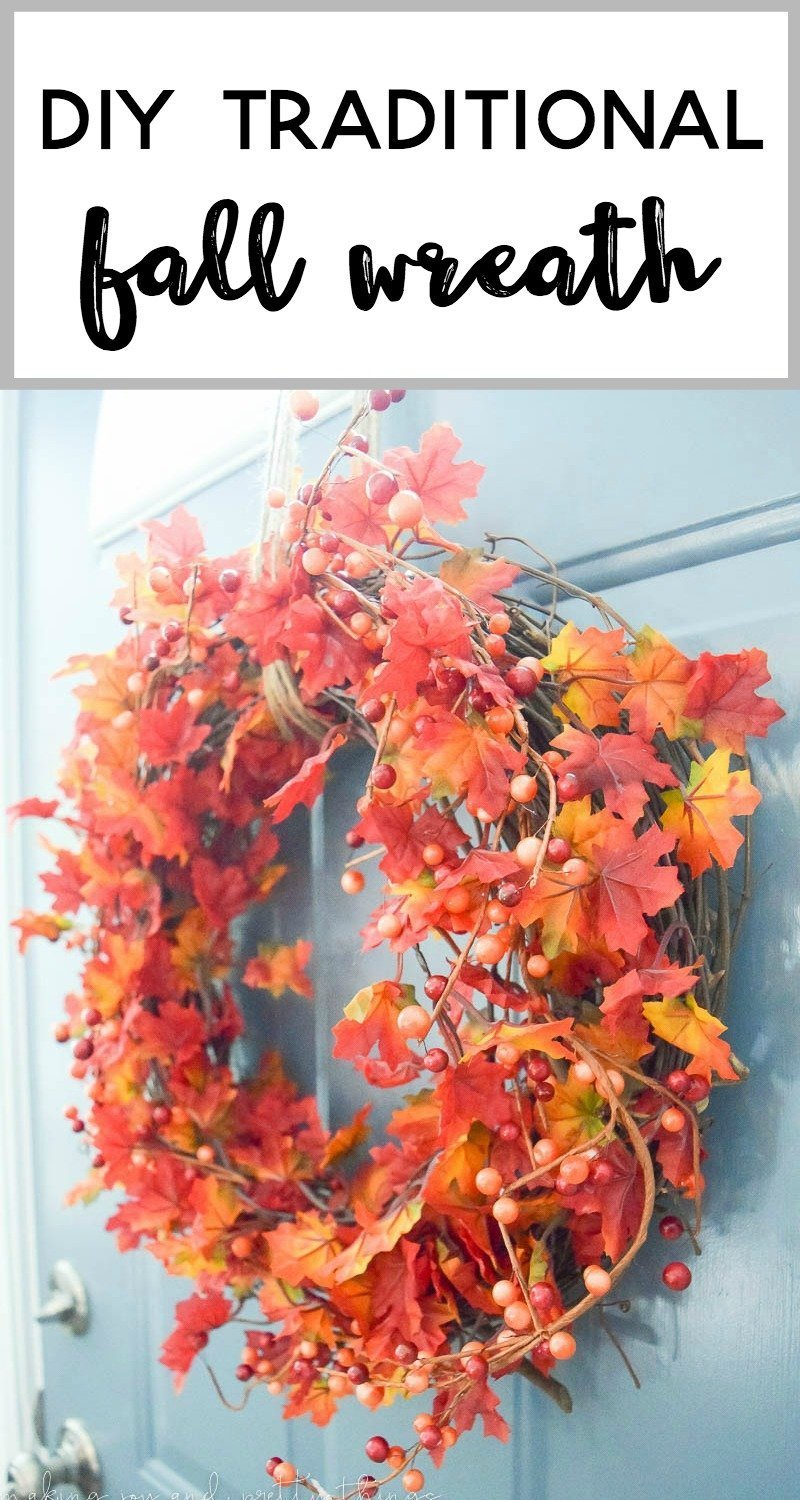 I decided to go for a traditional "fall" wreath. If there is such a thing.
If you're double checking to make sure you're at the right blog .. you are 😉 It may be shocking to not see a rustic and/or farmhouse DIY wreath instead. I promise it's just one small lapse this time.
Why traditional? I love the gorgeous fall leave colors. The brilliant reds and oranges. I just couldn't think of a fall wreath without having those beautiful colors.
Fall Wreath Supplies:
Grapevine Wreath
2 Faux fall leaves garland (found mine at Michaels)
1 Faux berries (found mine at Michaels)
Hot glue gun
Floral wire
Twine to hang (optional)
I started by wrapping the leaves around the out edge of the grapevine, using my hot glue gun to spot glue a few places. The first piece of "garland" I used to wrap around the grapevine wreath about 1.5 times.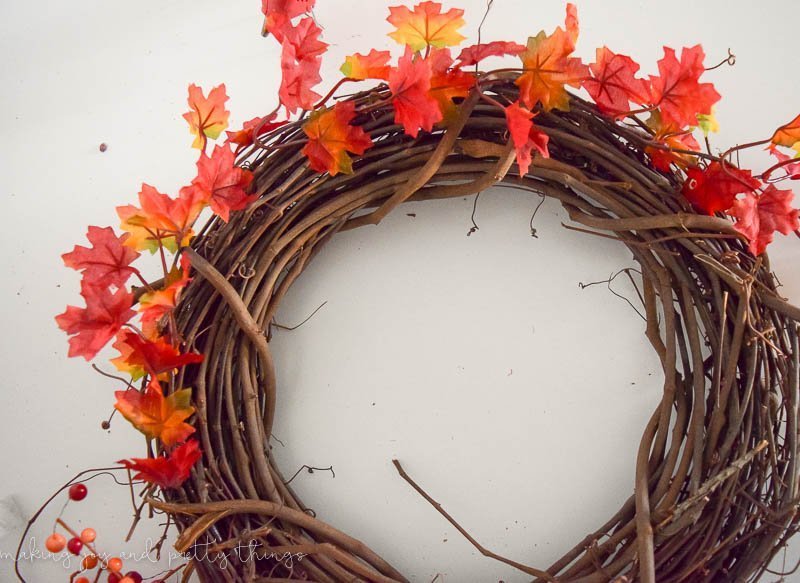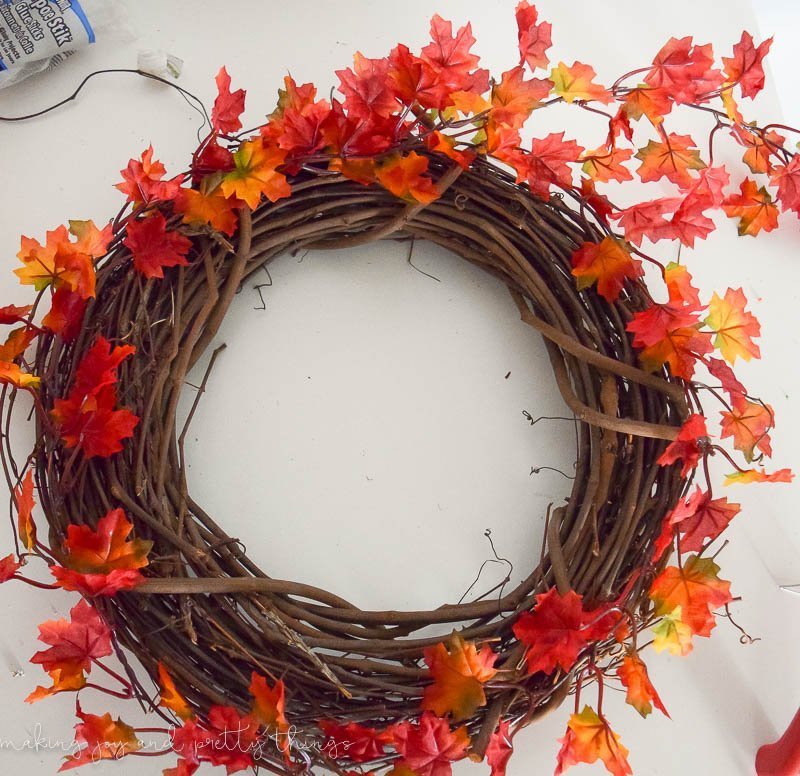 I then used the second piece of leaf "garland" (and I'm using quotes because is it garland? I'm not really sure?) and, starting where I left off, continued wrapping around the grapevine wreath.
This second piece went around about 2 times, since it was for the inner (and smaller) center of the wreath.
Again, I used my hot glue gun in a few places to secure the leaves in place. I didn't worry too much about making it look too perfect. There's no right or wrong way to make a wreath, which is why the actual process of making a wreath is so easy!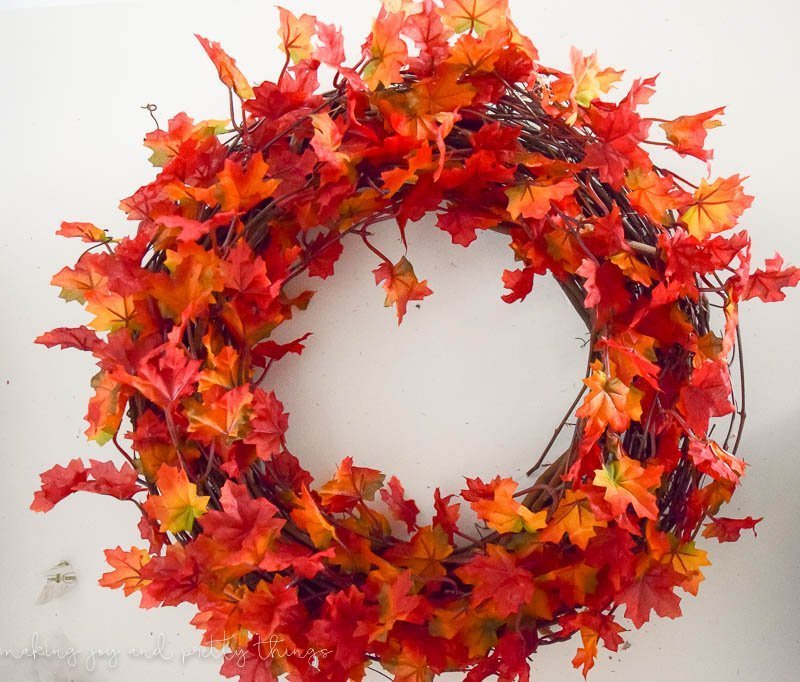 Next, I added some fall colored berry garland. Instead of using my hot glue gun here, I weaved the berries around the leaf garland and in between some of the branches of the grapevine wreath.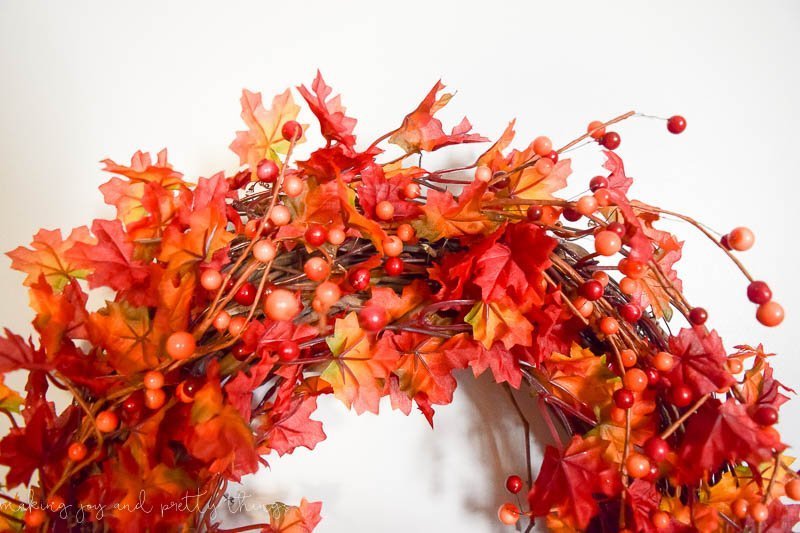 Finally, the wreath was looking a little too wild so I used some old floral wire I had to tie a few pieces down to the grapevine wreath.
Here's the "little too wild" version: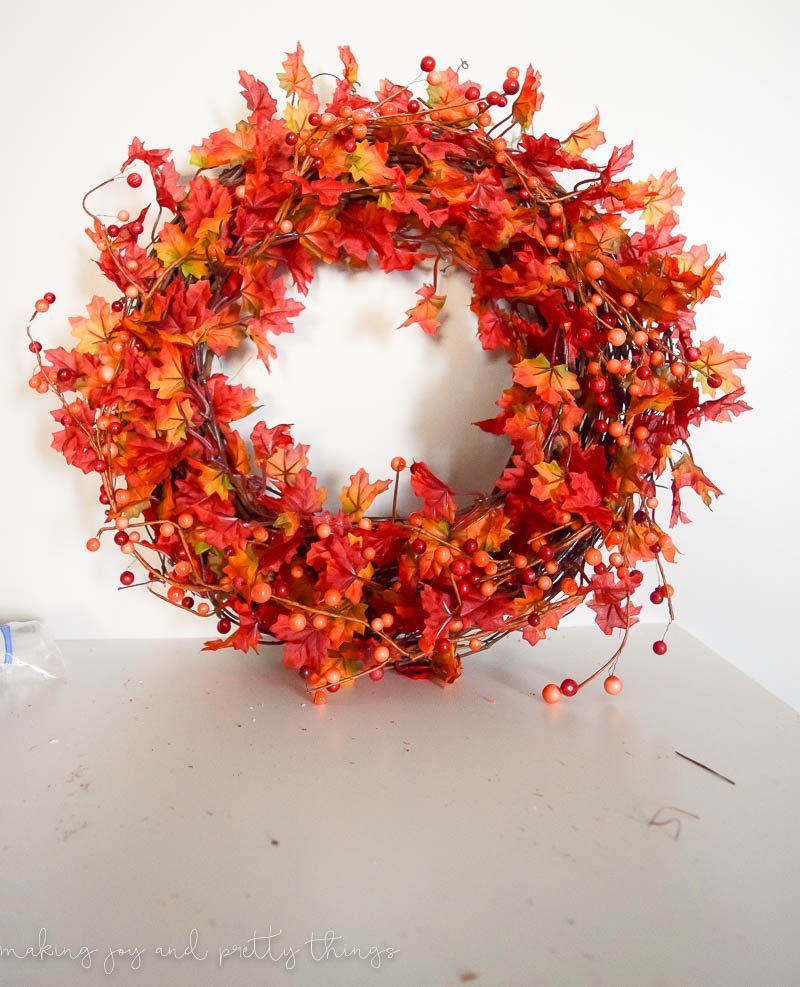 Ahhh so much better: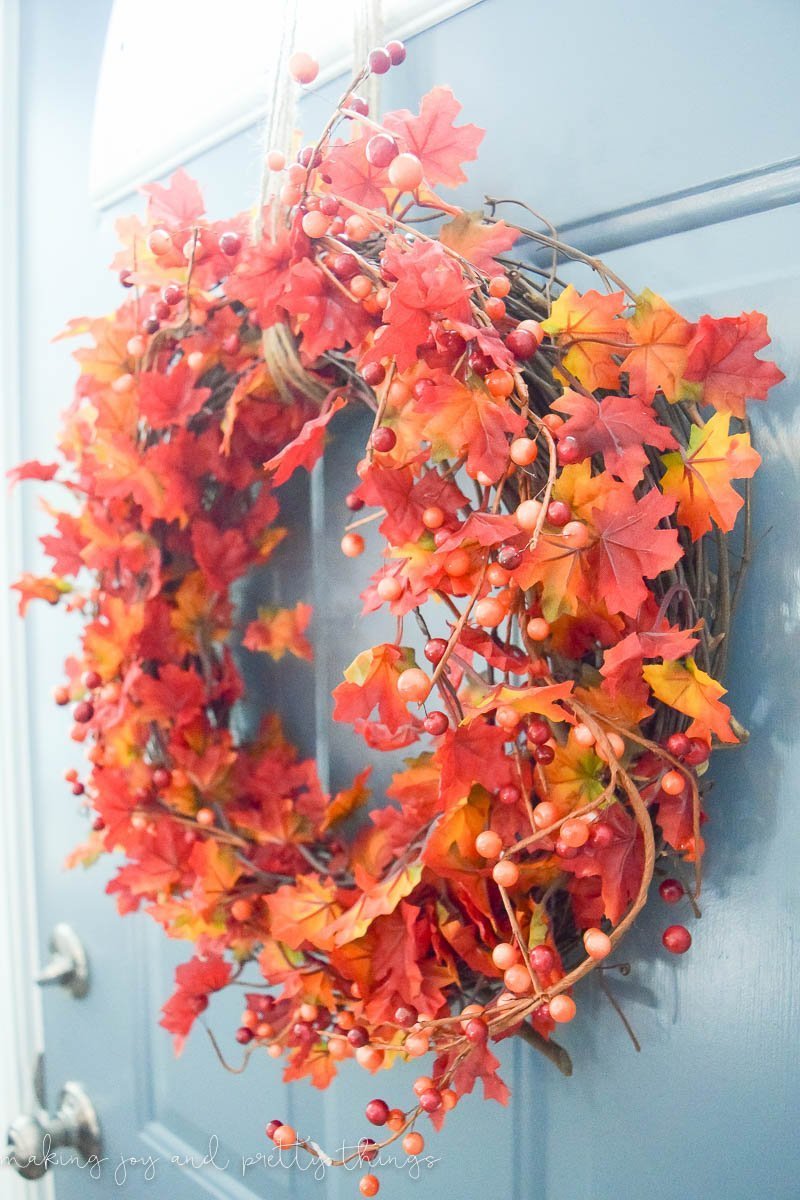 I hung the wreath using our made-up twine and duct tape method. More details on this embarrassing but completely useful method here: DIY Farmhouse Wreath.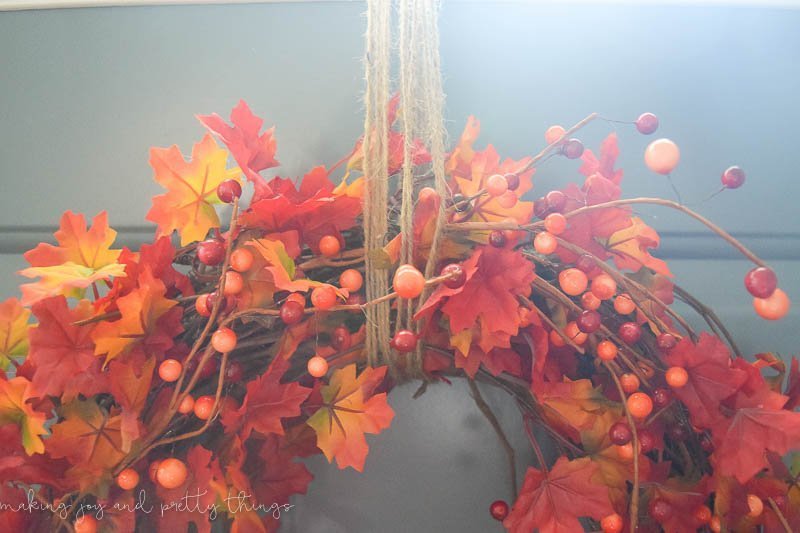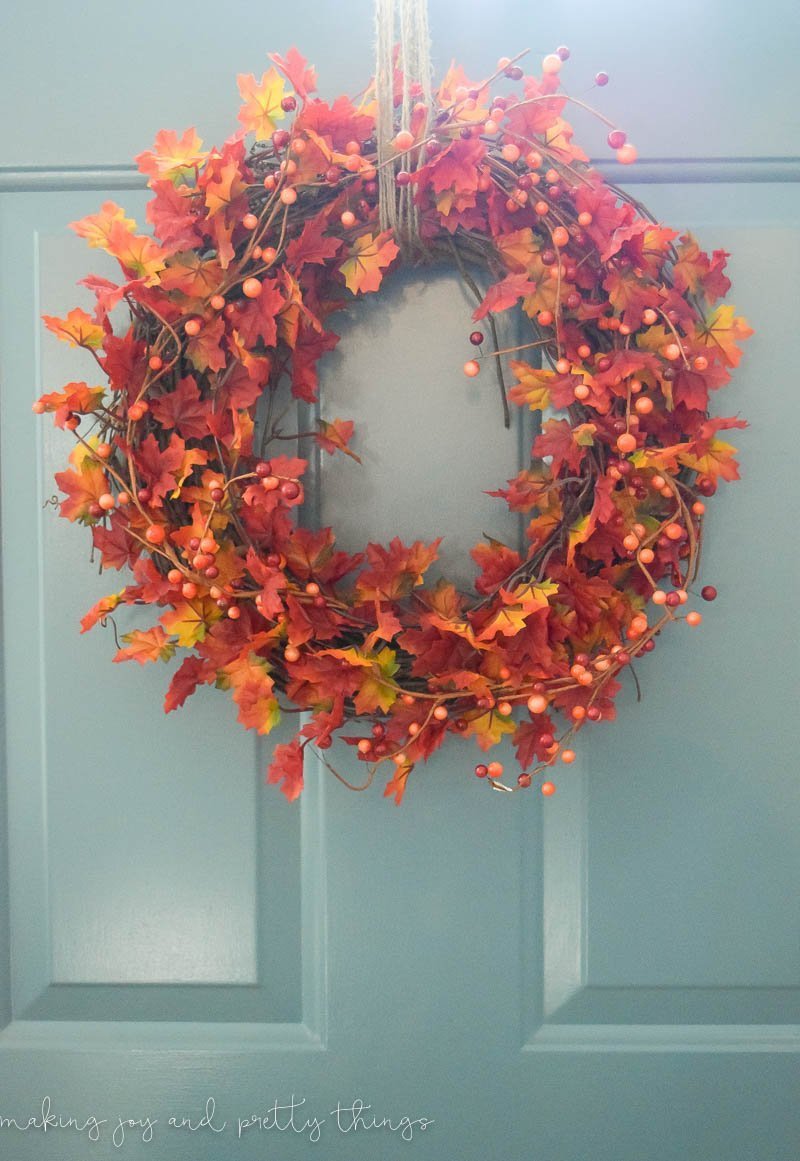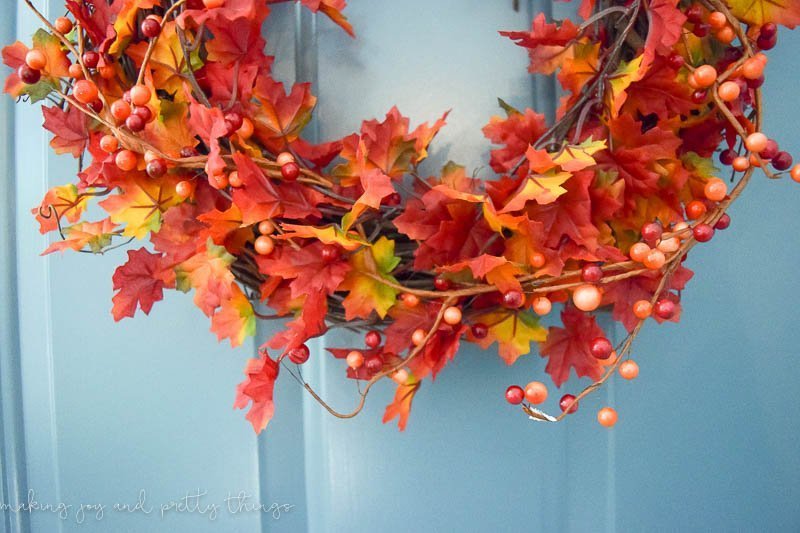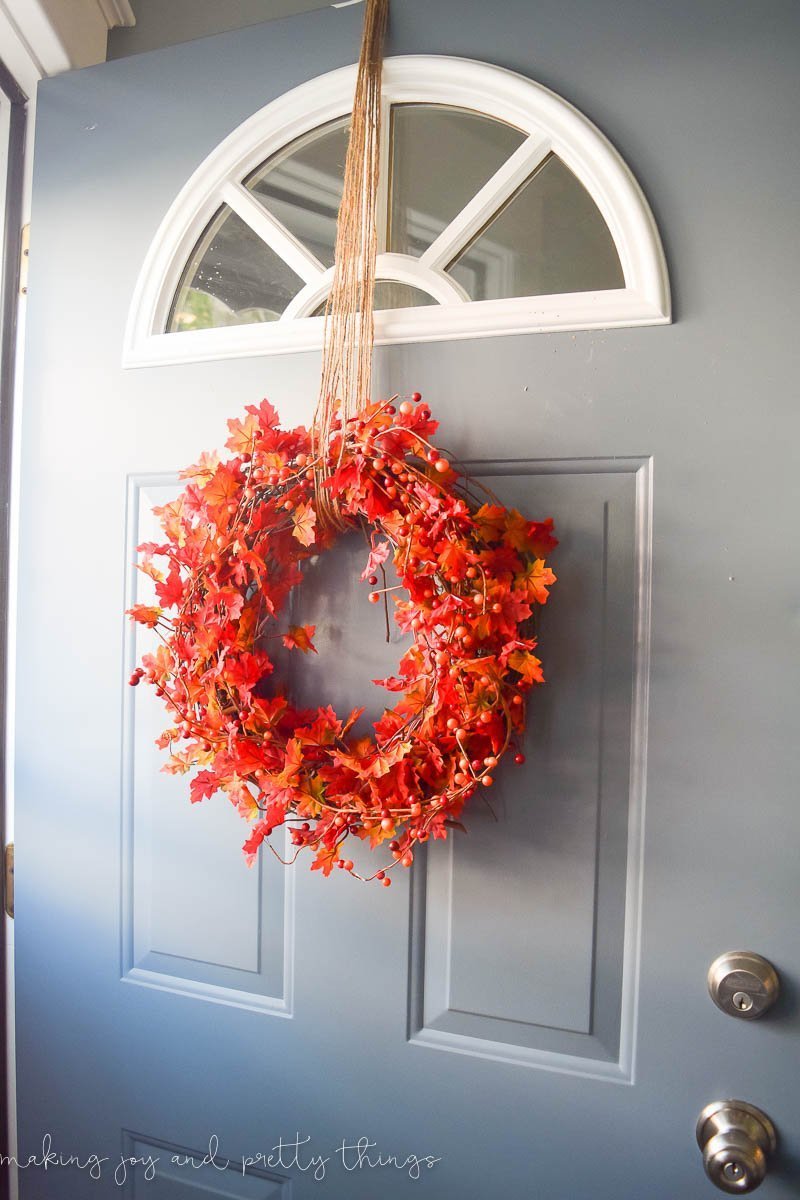 Ahh, doesn't it just remind you of fall?? And so so easy to make. I love seeing those reds and oranges and a few actual leaves falling from the trees. Fall will be here soon, friends 🙂
---
If you're looking for more DIY fall wreath ideas, you're in luck! I teamed up with some talented ladies and they all made some fall wreathes, too! There's bound to be something for everyone's taste.
Fall Wreath Blog Hop
images left to right, bottom to top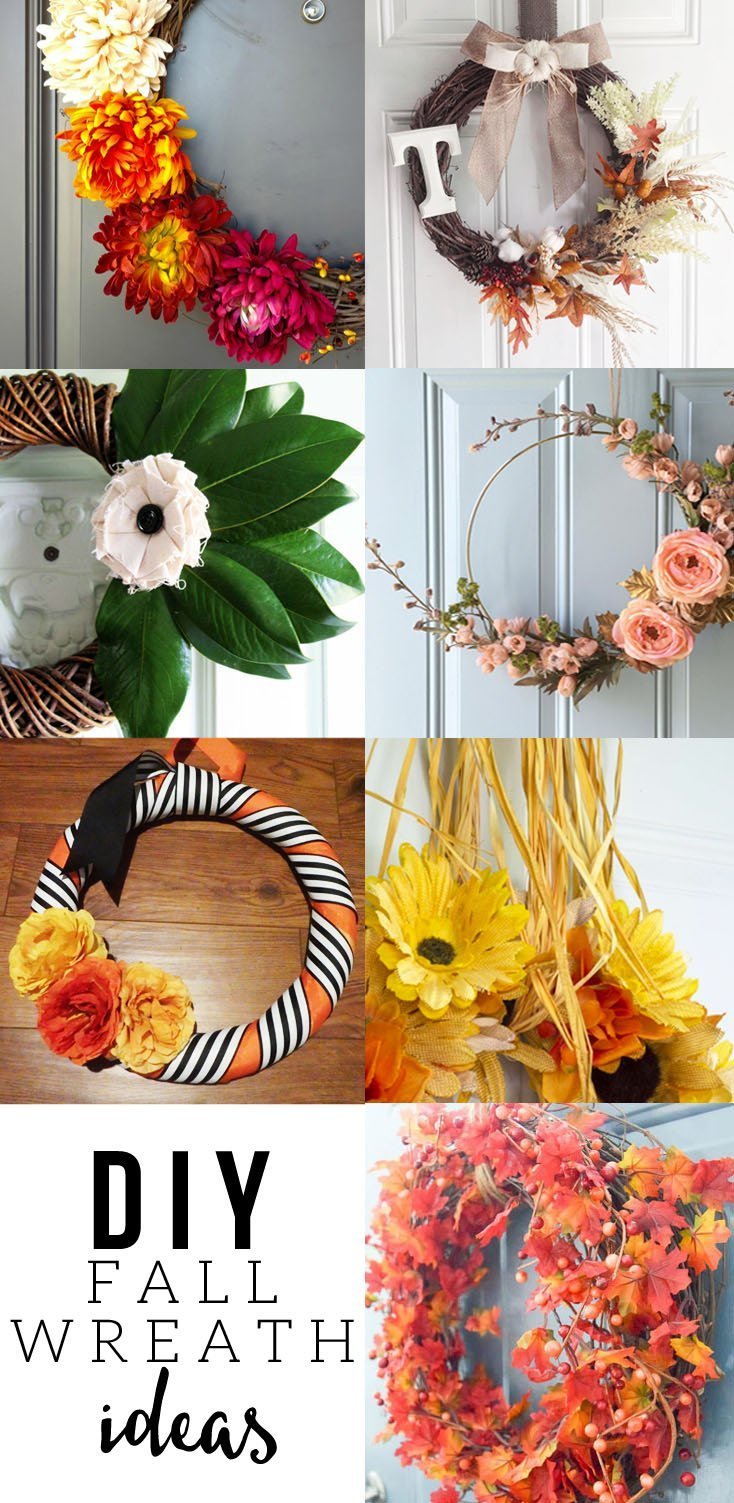 ---
That's all for today, friends!
Wishing you a joyful (and colorful) day!