Farmhouse Friday Finds 2/17
Happy Happy Friday, friends!!
Doesn't it feel good to finally be looking at the wonderful weekend? You guys, I NEED this weekend to regroup, to sleep, and to snuggle with my babies. My eyes are pretty much being held open by toothpicks at this point. It's been THAT kind of week.
But, I'm never too tired for some retail therapy.
Last week, I started a new series where I post every Friday to share 5 of my favorite farmhouse finds. Budget-friendly or on-sale, there's some for every budget.
I can't wait to share my finds this week!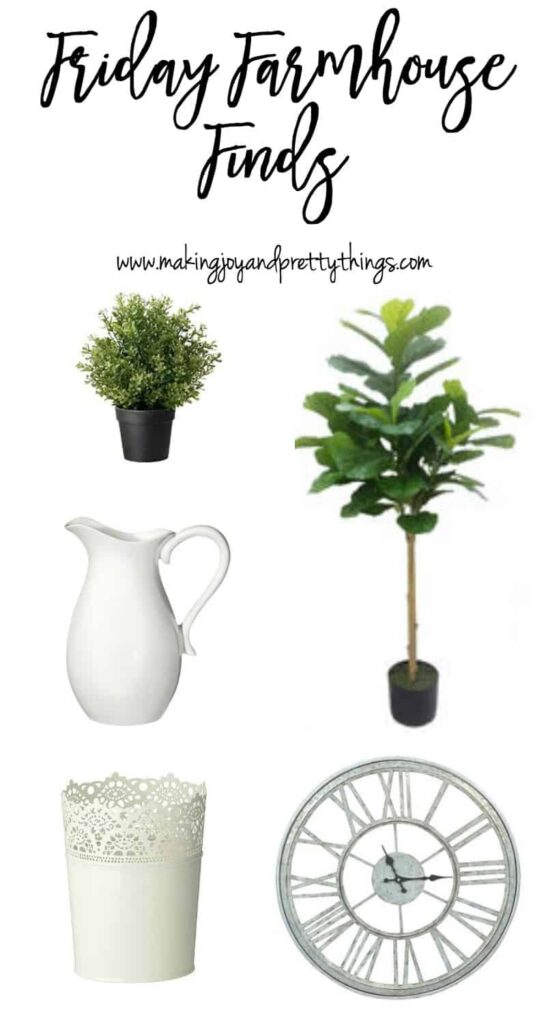 *Affiliate links were used at times. Please see my full disclosure policy for more details*
IKEA has become one of my favorite go-to stores for cheap decor.
I saw an article the other day about how you "grow out of IKEA" by a certain age. Yeah, that's not happening for me. Not only are their products affordable, but, there are about a million IKEA hacks on Pinterest.
One of my favorite sections at IKEA is the faux floral + pots/planters area. If you don't have an IKEA near you (I'm SO sorry!!), you can get quite a few of their products on Amazon.
This thyme plant is one of my favorites! I have the sage plant displayed on my DIY farmhouse shelves but, I want to grab the thyme, too!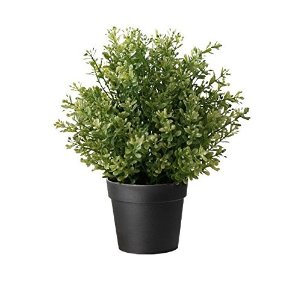 Keeping with the greenery theme, I've been DYING to get a fiddle leaf tree for my dining room. I love the big leaves and just the idea of having extra greenery in the dining room.
You guys, this is 50% off at Michaels!!! 50% off!!! You have to buy it in stores which is a bummer but seriously, that's an amazing deal.
I love the look of a classic white pitcher. I actually use an old one I bought at IKEA a few years ago on our farmhouse shelves.
I've used it to store some pretty wooden spoons and for a bouquet of faux flowers. A white pitcher can be so versatile for shelf styling.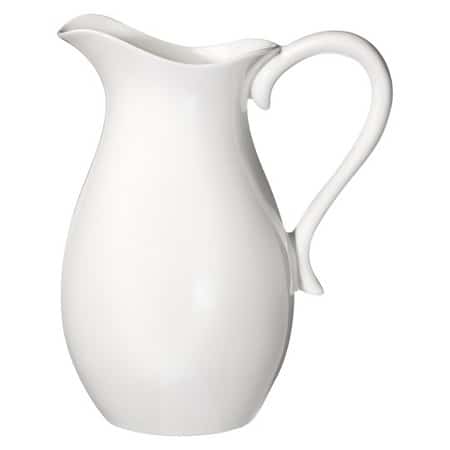 Can you tell I'm dreaming of spring?? Another IKEA find … a pretty white pot! I have several of this particular pot that I use for storing craft supplies, pen, twine, etc.
But, you could use them for their actual purpose, which is for plants! The simple white color with the pretty details at the top make this pot just adorable.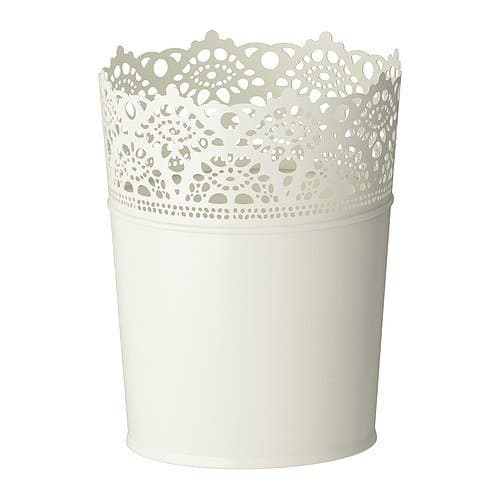 I have a thing for big, rustic clocks and this pretty outdoor galvanized clock is no exception. While it says outdoors, I could see using this indoors, too.
It's only $30 to begin with, and you can get an extra 10% off for their sale. Not a bad deal for a big ole' rustic clock.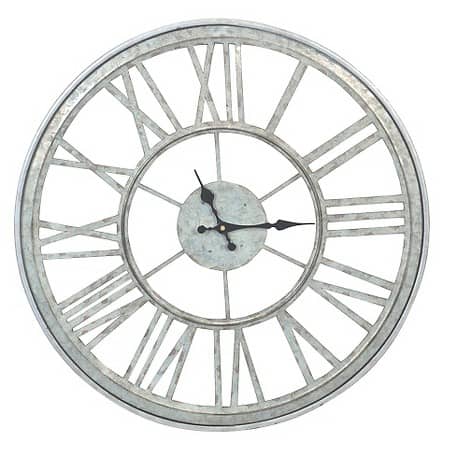 That's all of my finds for this week! I may be on my way to Michaels to snag that fiddle leaf tree!!
Have a wonderful weekend!